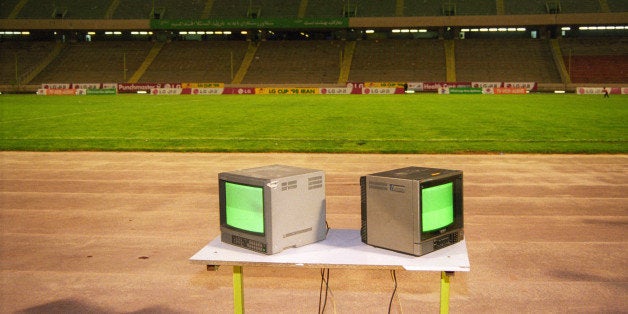 Los Angeles-based artist Daniel Rehn has been sifting through the internet archives from the 1980s and 1990s, grabbing 140 character snippets of real online conversations and posting them to the Twitter account @wwwtxt.
These convos took place, if you can recall, back when the internet was way smaller, less commercial and dominated by text, used mainly by programmers and nerdy whiz kids. As you might expect, the resulting tweets range from the hilariously outdated to the ominously foreboding and unexpectedly brilliant.
Some early net users applaud the wonders of the CD-ROM while others dwell on offline 1980s and 1990s trends (rollerblading!). Some meditate on how technology will affect the way art is made and evaluated, and others predict that Burning Man will grow to accommodate a whopping 600 people! (To put that in perspective, 2013's BM welcomed around 68,000 burners.)
See what the internet had to say far before the birth of the hashtag below. And thank you, Hyperallergic, for alerting us to our new favorite Twitter time suck.
Calling all HuffPost superfans!
Sign up for membership to become a founding member and help shape HuffPost's next chapter