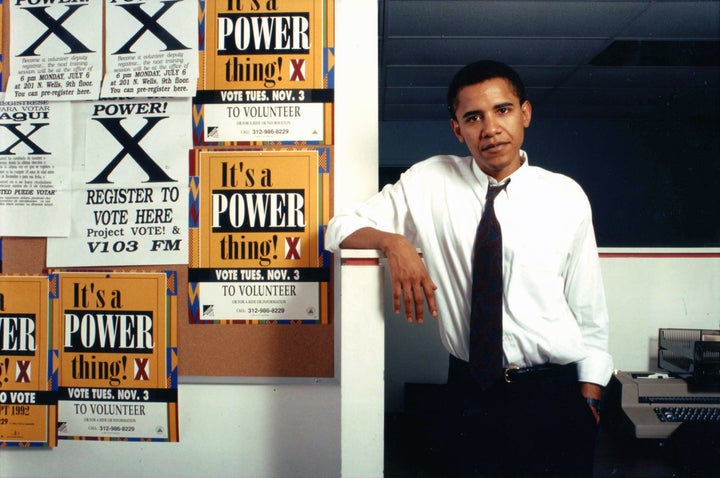 We have heard a lot about President Obama's early days in Chicago in recent months.
That remains the case in a 1985 letter written by then-community organizer Obama and published as part of the lead up to a new PBS Frontline special -- but this time, the object of the president's affection is Chicago, his new hometown.
The letter, Sarah Childress writes, was sent on Nov. 20, 1985, to Obama's former roommate and close friend Phil Boerner. In the elegantly-written correspondence, which was previously included in David Remick's 2010 book "The Bridge," the future president details his first impressions of Chicago -- both positive and negative.
"Chicago -- a handsome town, wide streets, lush parks, broad, lovingly crafted buildings, Lake Michigan forming its whole East side, as big and mutable as an ocean. Though its [sic] a big city with big city problems, the scale and impact of the place is nothing like NY, mainly because of its dispersion, lack of congestion."
Later, Obama writes that Chicagoans are "not as uptight, neurotic as Manhattanites but they're also not as quick on the pick-up." He also describes racial relations in the city as "separate and unequal," a perception he calls "more manifest" due to tension between the city's first African-American mayor, Harold Washington, and the largely white City Council.
He also, as is compulsory for any newcomer to the Second City, describes his fear of the winter ahead and notes that he "lives in mortal fear of Chicago winters." (With good reason.)
REAL LIFE. REAL NEWS. REAL VOICES.
Help us tell more of the stories that matter from voices that too often remain unheard.
BEFORE YOU GO
PHOTO GALLERY
The Obamas In Chicago