Yes, we get it. Times are tough and there's comfort in reflection, but enough is enough.
Below, a final goodbye to the 90s to end the nostalgia once and for all. (We're not kidding. There are 1990 items below.)
2. "The Wild Thornberries"
4. "Hercules: The Legendary Journeys"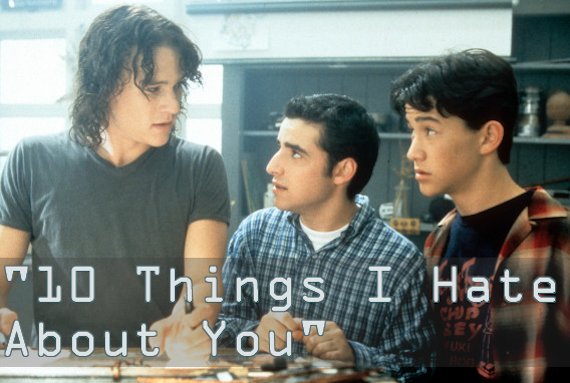 7. MTV playing music videos
9. The premiere of "Freaks and Geeks"
13. "The Powerpuff Girls"
15. Comedy Central globe logo with buildings
21. "Are You Afraid of the Dark"
26. "Beverly Hills 90210"
28. "The Ren & Stimpy Show"
29. "The Famous Jett Jackson"
30. "Buffy the Vampire Slayer"
33. Jonathan Taylor Thomas
37. Ryan Gosling's long hair
38. "The Adventures of Pete & Pete"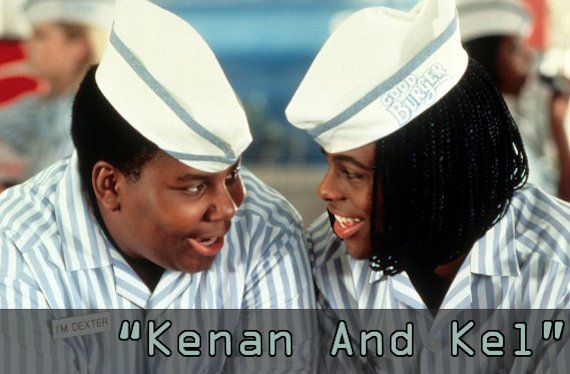 52. "The Magic School Bus"
57. "Rocko's Modern Life"
59. "The Busy World of Richard Scarry"
69. "The Big Comfy Couch"
75. "Mighty Morphin Power Rangers"
77. "Legends of the Hidden Temple"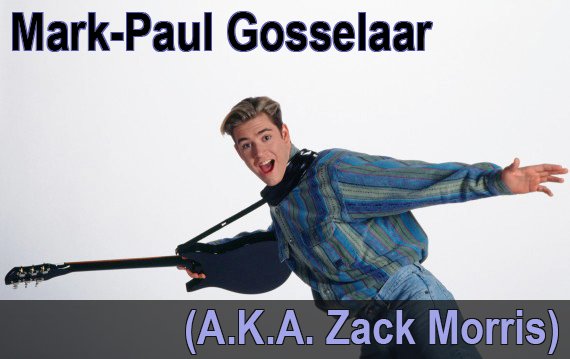 85. "Tales from the Crypt"
87. "Win Ben Stein's Money"
101. "101 Dalmations: The Series"
104. "Sweet Valley High: The Series"
114. "America's Funniest Home Videos"
115. "Bear in the Big Blue House"
117. Thomas The Tank Engine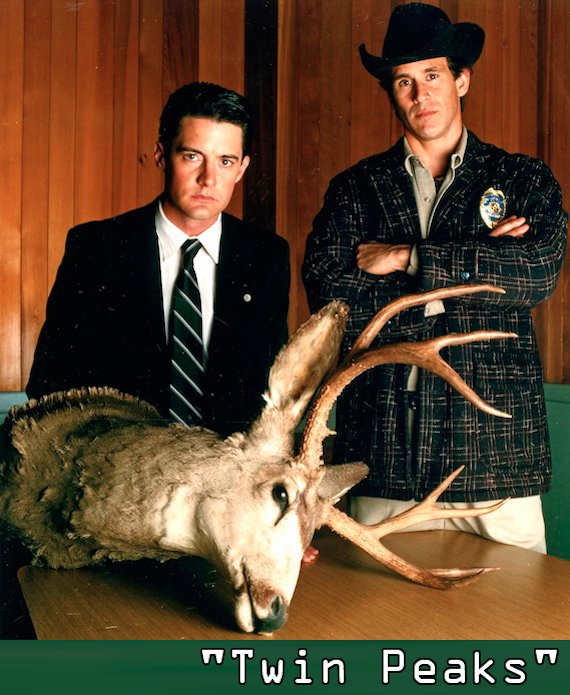 122. "Mystery Science Theater 3000"
124. Dave Letterman's List
128. "Politically Incorrect with Bill Maher"
129. "Touched by an Angel"
130.
"Lamb Chop's Play Along"
131. "The Drew Carey Show"
143. "Whose Line Is It Anyway"
147. "SpongeBob SquarePants"
156. "Tiny Toon Adventures"
157. "Bananas in Pyjamas"
160. "Dexter's Laboratory"
163. "Pinky and the Brain"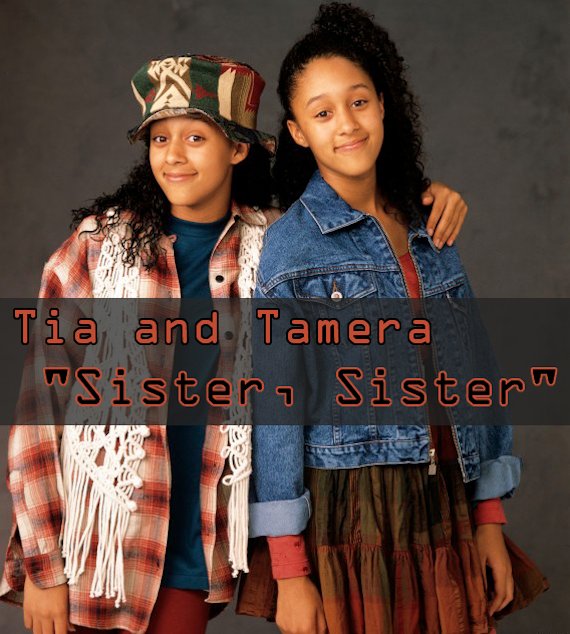 168. "Courage the Cowardly Dog"
169. "Timon & Pumbaa's Wild Adventures"
173. George Clooney's long hair
176. The black Power Ranger was black and the yellow Power Ranger was yellow
178. Binga Binga Polly-wog
179. The orange Nickelodeon couch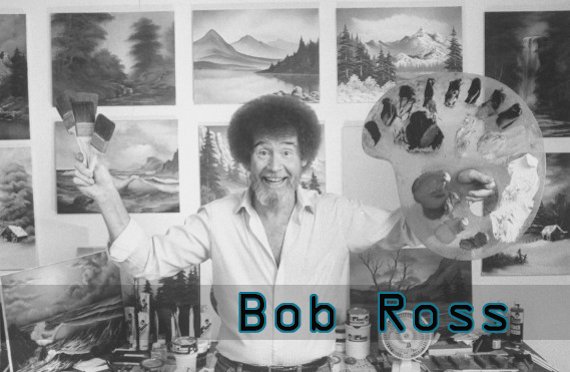 183. Otto, Reggie, Twister, and The Squid
184. "Mother, May I Sleep With Danger?"
185. Chris and Martin Kratt
186. "Dinner and a Movie"
189. "Nick News With Linda Ellerbee"
190. "Where in the World Is Carmen Sandiego?"
197. "Sabrina, the Teenage Witch"
200. "Beevis and Butt-head"
202. "Who Wants To Be A Millionaire?"
213. "Shining Time Station"
227. "The Adventures of Dudley the Dragon"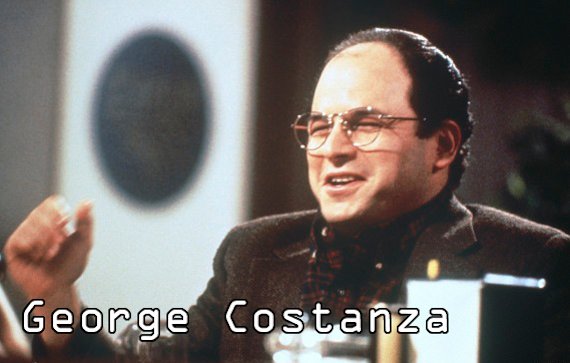 245. "Gullah, Gullah Island"
250. "Adventures from the Book of Virtues"
251. Chip 'n' Dale Rescue Rangers
254. "Star Trek: Voyager"
255. "Star Trek: Deep Space Nine"
256. "Star Trek: The Next Generation"
257. "Star Trek: The Undiscovered Country"
258. "Star Trek: First Contact"
259. "Star Trek: Generations"
260. "Star Trek: Insurrection"
269. Winona Ryder dating Johnny Depp
275. "Everybody Loves Raymond"
279. "Tiny Toon Adventures"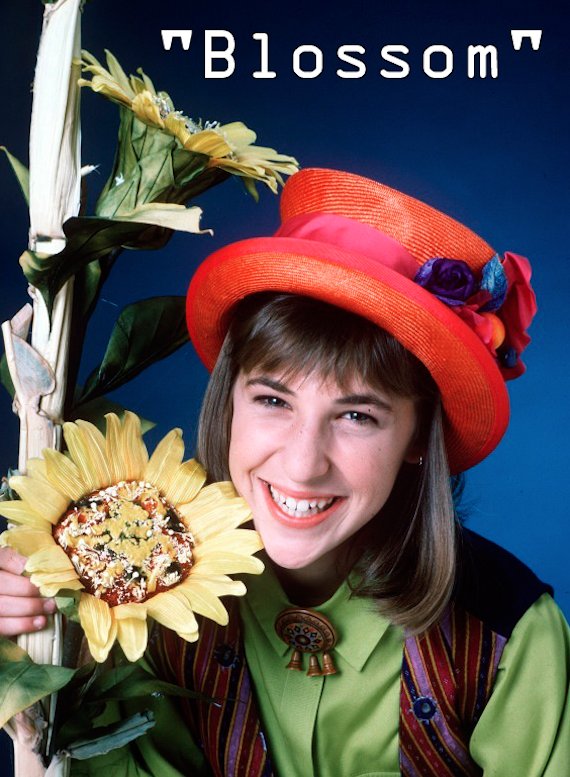 307. Joseph Gordon-Levitt
311. "One Saturday Morning"
322. The Gushers commercial where kids' heads would turn into fruit
331. Pamela and Tommy Lee
345. Kathie Lee Gifford and child labor
350. Sarah Michelle Gellar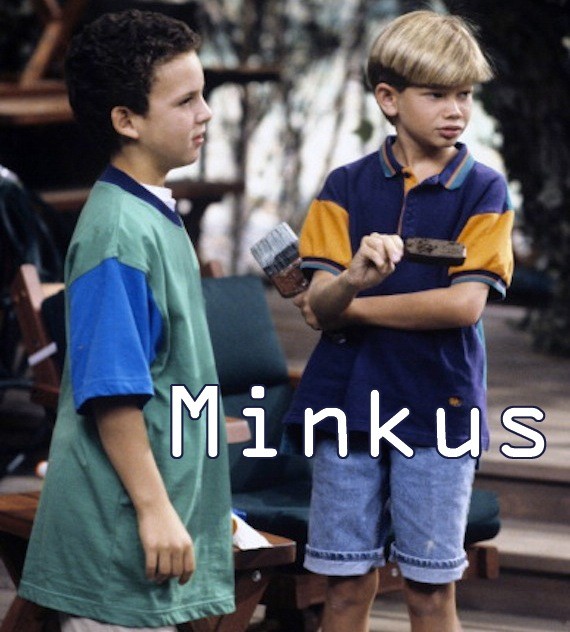 360. Roseanne Barr grabs crotch/spits while singing "The National Anthem"
361. Johnny Carson leaves the "Tonight Show"
370. Sarah Jessica Parker
378. "Another scorcher" Sears Air-conditioning commercials
394. Tommy the Red Ranger
397. "Teenage Mutant Ninja Turtles"
400. "The Joy Of Cola" commercial
406. "Popular Mechanics for Kids"
410. Mouse Trap commercials
411. Candace Cameron-Bure
420. Jerry Seinfeld American Express Commercials
421. Kimberly the Pink Ranger
422. "The Fresh Prince of Bel-Air"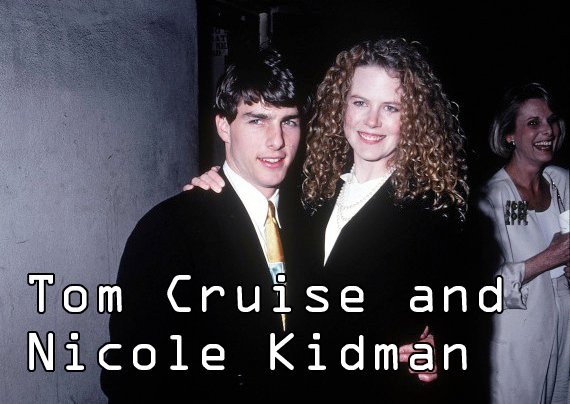 437. "A Night Before Christmas"
445. "Robin Hood: Men in Tights"
450. "The Land Before Time" sequels
453. "The Parent Trap" with Lindsay Lohan
454. "The Little Mermaid"
459. "Edward Scissorhands"
468. "Angels in the Outfield"
470. "Fear And Loathing In Las Vegas"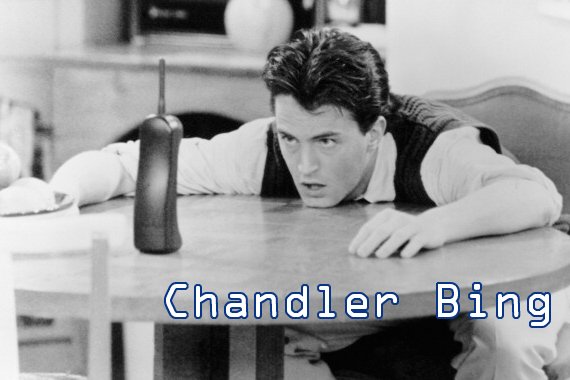 481. "Sleepless in Seattle"
486. Woody Allen marrying his stepdaughter
494. NC-17 rating is created
496. "Ace Ventura: Pet Detective"
497. Jennifer Love Hewitt
498. "Gremlins 2: The New Batch"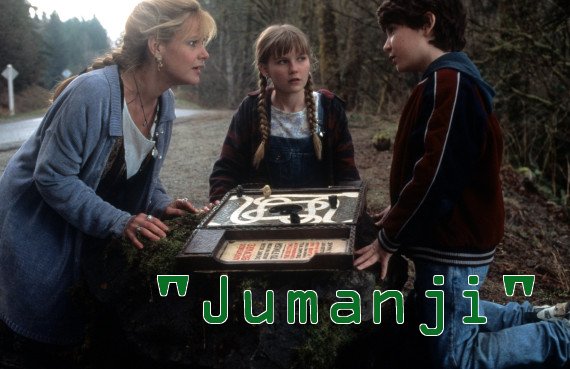 506. "Miracle on 34th Street"
517. "Mission: Impossible"
523. "Being John Malkovich"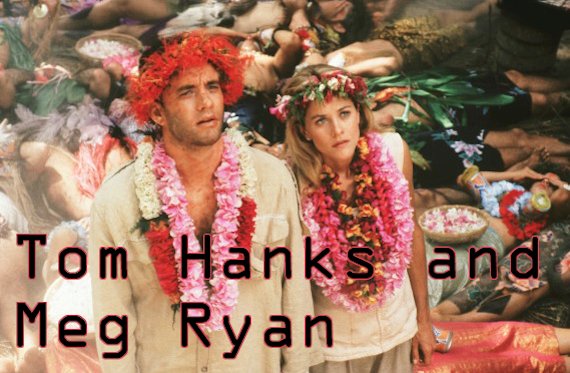 534. "Zenon: Girl of the 21st Century"
535. "The Thirteenth Year"
537. "The Blair Witch Project"
541. "Teenage Mutant Ninja Turtles II: The Secret of the Ooze"
542. Disney Channel Original Movies
548. "The Silence of the Lambs"
549. "The English Patient"
550. "Shakespeare In Love"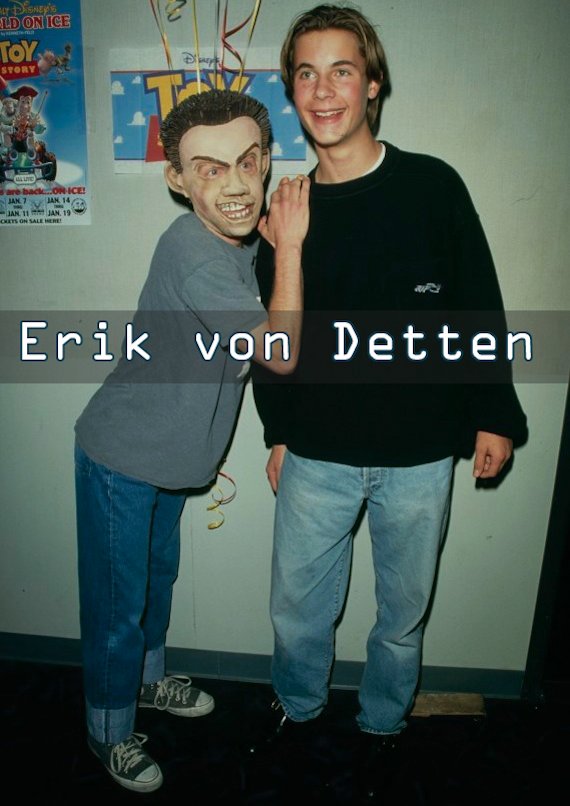 560. "Star Wars Episode I: The Phantom Menace"
566. "Saving Private Ryan"
570. "Beauty and the Beast"
574. "Addams Family Values"
575. "The Beverly Hillbillies"
578. "What's Eating Gilbert Grape?"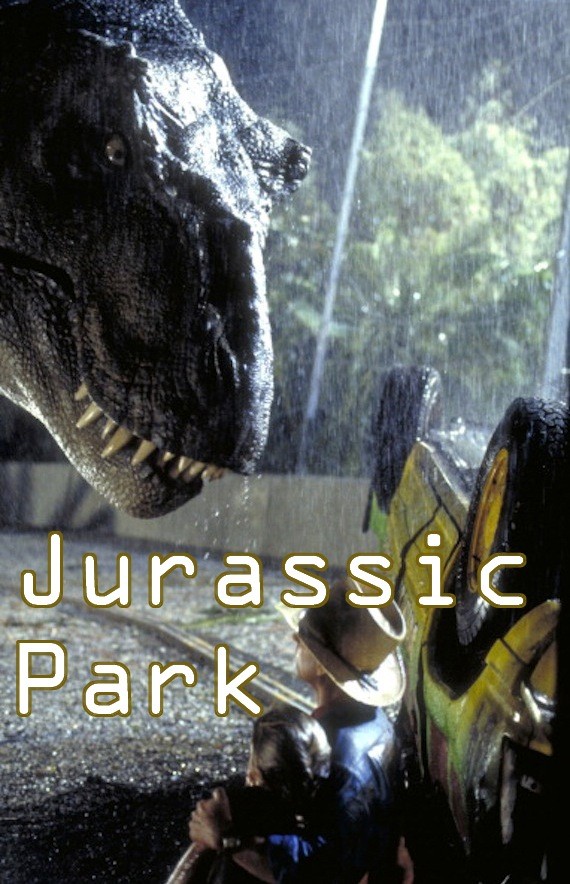 581. "Jingle All The Way"
586. "The Shawshank Redemption"
590. "As Good As It Gets"
593. Sid's magnifying glass
605. "Deuce Bigalow: Male Gigolo"
608. "A League Of Their Own"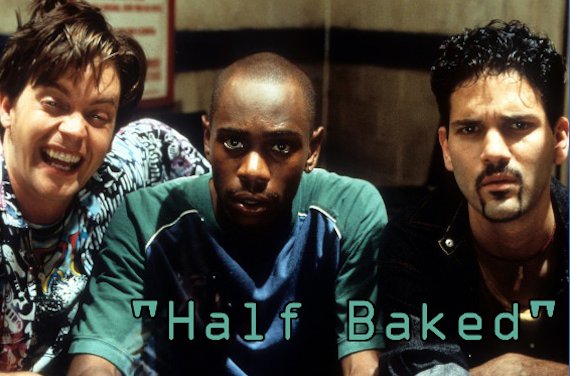 625. "The Wedding Singer"
630. "Rookie of the Year"
634. "A Night at the Roxbury"
639. "3rd Rock from the Sun"
642. The "secret stuff" from "Space Jam"
645. Fievel and the "An American Tail" sequels
648. "The Hunchback of Notre Dame"
656. "Muppet Treasure Island"
673. "The Nutty Professor"
686. Tiffani Amber Theissen
688. "Father of the Bride"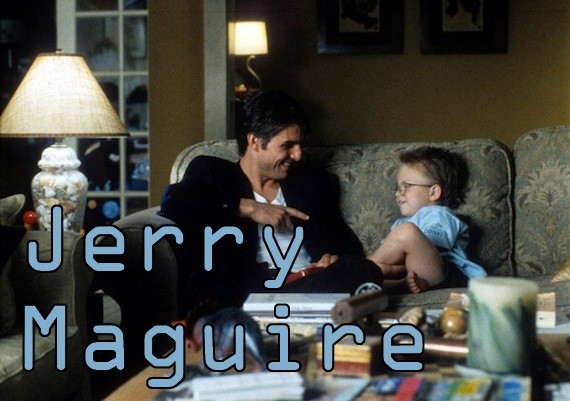 702. The Olsen Twins' basset hound
705. "I Know What You Did Last Summer"
706. "Enemy of the State"
708. "There's Something About Mary"
715. "The Thirteenth Floor"
717. "The Naked Gun 2½: The Smell of Fear"
722. "Natural Born Killers"
723. The kid from "Jerry Maguire"
726. "My Date with the President's Daughter"
727. "I Shot Andy Warhol"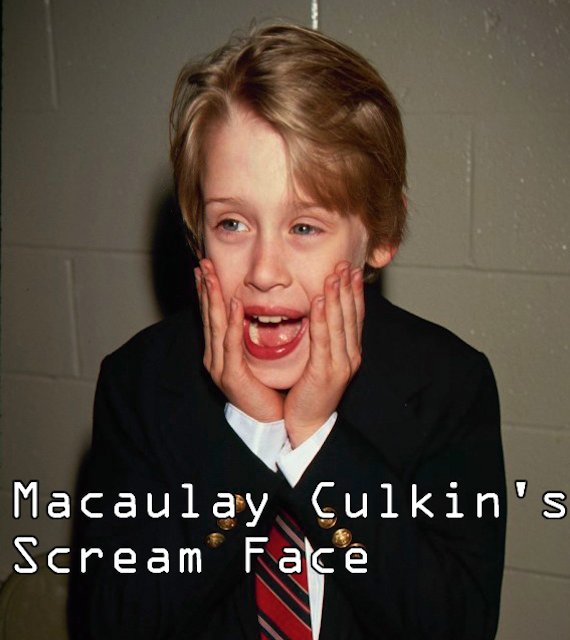 748. Jean-Claude Van Damme
761. "South Park: Bigger Longer & Uncut"
765. "The Little Rascals"
771. Hugh Grant with a prostitute
773. "Dances with Wolves"
781. "Macarena" - Los del Rio
782. "Achy Breaky Heart" - Billy Ray Cyrus
785. "Gangsta's Paradise" - Coolio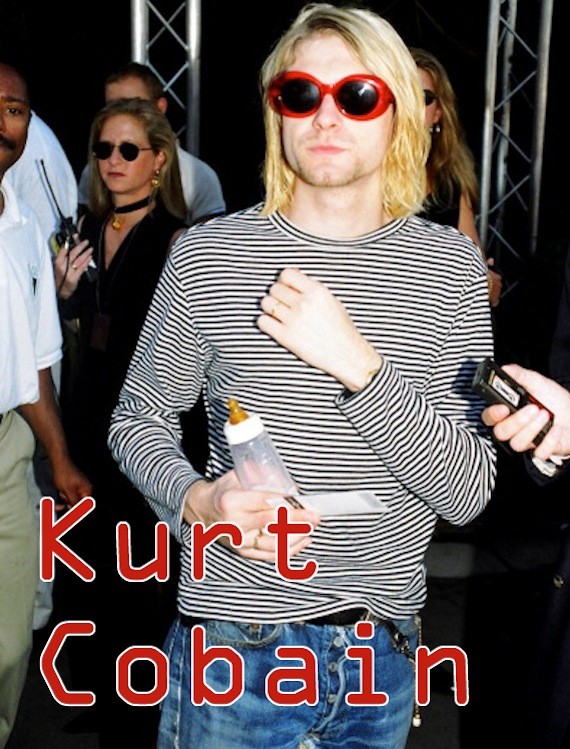 790. "All Star" - Smash Mouth
791. "Sabotage" - Beastie Boys
797. "U Can't Touch This" - MC Hammer
799. "The Boy Is Mine" - Brandy and Monica
800. "Don't Speak" - No Doubt
803. "Whoop There It Is" - Tag Team
805. "Let Her Cry" - Hootie & the Blowfish
807. "Blue (Da Ba Dee)" - Eiffel 65
811. "Steal My Sunshine" - Len
818. "I'll Make Love To You" - Boys II Men
819. "Summer Girls" - LFO
821. A Tribe Called Quest
823. "Sex & Candy" - Marcy Playground
825. "Undone - The Sweater Song" - Weezer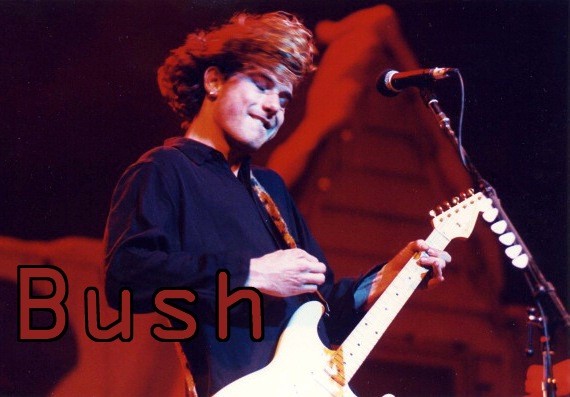 832. Rage Against the Machine
833. "Barbie Girl" - Aqua
834. Red Hot Chili Peppers
837. "Kiss from a Rose" - Seal
842. "Everybody Hurts" - R.E.M.
843. Original Destiny's Child
846. Now That's What I Call Music
848. "Candy" - Mandy Moore
854. "What Is Love" - Haddaway
855. "Jeremy" - Pearl Jam
856. "Always Be My Baby" - Mariah Carey
859. "Ironic" - Alanis Morissette
860. "All My Life" - K-Ci & JoJo
861. "Make It Hot" - Nicole f/Missy "Misdemeanor" Elliott
863. "Smells Like Teen Spirit" - Nirvana
865. "Breakfast at Tiffany's" - Deep Blue Something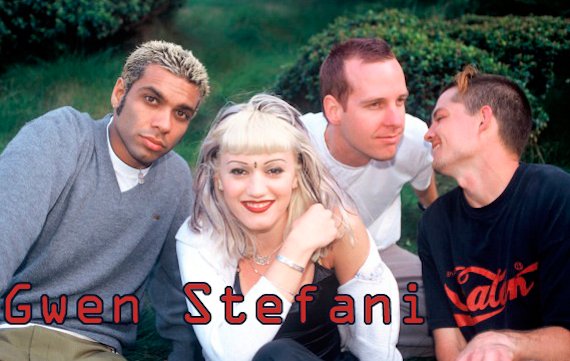 873. "Opposites Attract" - Paula Abdul
876. "Gettin' Jiggy Wit It" - Will Smith
877. "Torn" - Natalie Imbruglia
882. "My Heart Will Go On" - Celine Dion
884. "Rump Shaker" - Wreckx-N-Effect
886. "Humpty Dance" - Digital Underground
888. "Race for the Prize" - The Flaming Lips
889. "Bittersweet Symphony" - The Verve
891. "Nothing Compares 2 U" - Sinead O'Connor
893. "How Am I Supposed To Live Without You" - Michael Bolton
894. "Groove Is in the Heart" - Deee-Lite
895. "Kool Thing" - Sonic Youth
896. "Stupid Girl" - Garbage
897. "Rebel Girl" - Bikini Kill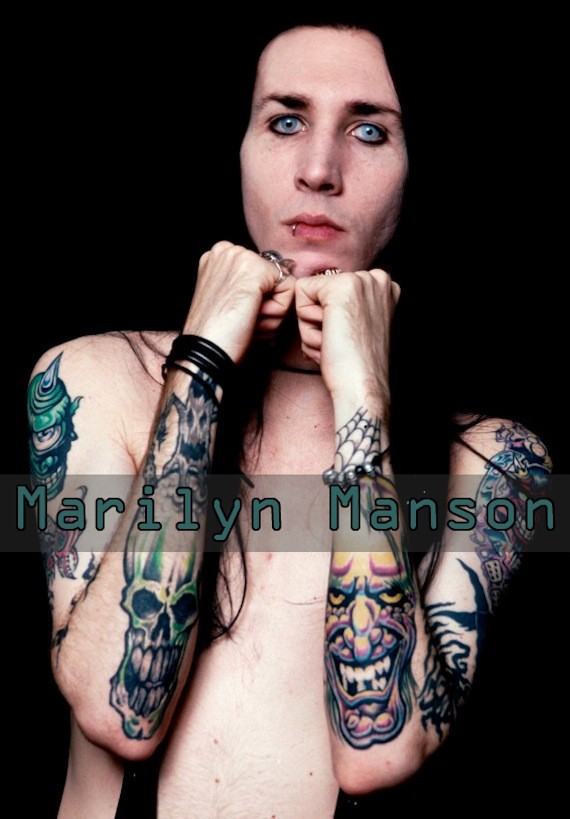 907. "Da Funk" - Daft Punk
908. "Spottieottedopalicious" - OutKast
918. "No Diggity" - Blackstreet f/Dr. Dre
924. "No Rain" - Blind Melon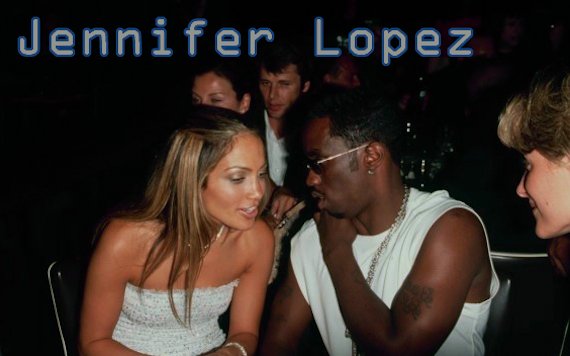 946. "In The Aeroplane Over The Sea"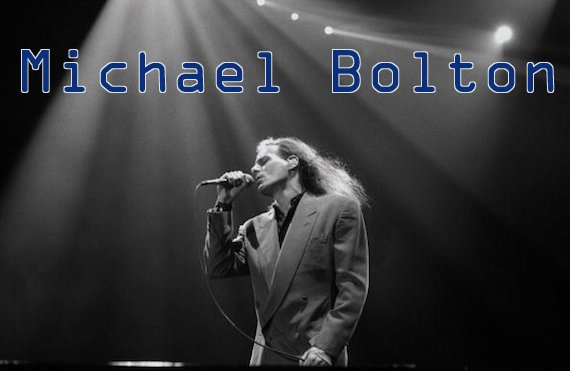 971. "Bullet With Butterfly Wings" - Smashing Pumpkins
977. "Say It Once" - Ultra
978. "Freak Me" - Another Level
979. "1979" - The Smashing Pumpkins
984. "(What's The Story) Morning Glory?"
989. "What's My Age Again?" - Blink 182
1005. The Jesus and Mary Chain
1006. "Mambo No. 5" - Lou Bega
1007. "One of Us" - Joan Osborne
1008. "Mmm Mmm Mmm Mmm" - Crash Test Dummies
1009. "Rico Suave" - Gerardo
1010. Woodstock '94 & '99
1013. Requesting songs on the radio
1021. "The Boy With The Arab Strap"
1022. "Hold On" - Wilson Phillips
1023. "Da Dip" - Freak Nasty
1026. "Enter Sandman" - Metallica
1027. "I'm Too Sexy" - Right Said Fred
1028. "Cotton-Eyed Joe" - Rednex
1029. "Make 'Em Say Uhhh" - Master P
1033. The Dismemberment Plan
1034. "Dead Presidents II" - Jay-Z
1038. Sheryl Crow's album banned by Wal-Mart
1043. CDs burning incorrectly
1051. "Brothers Gonna Work It Out" - Public Enemy
1054. Portable tape players
1058. Recording the radio on a tape recorder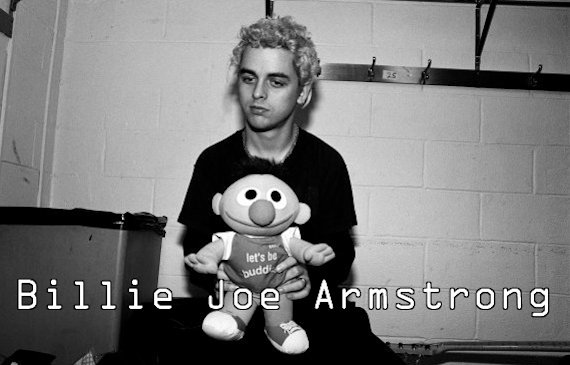 1066. Madonna's "Sex" book
1072. "Baby Got Back" - Sir Mix-a-Lot
1074. "Can You Take Me Higher" - Creed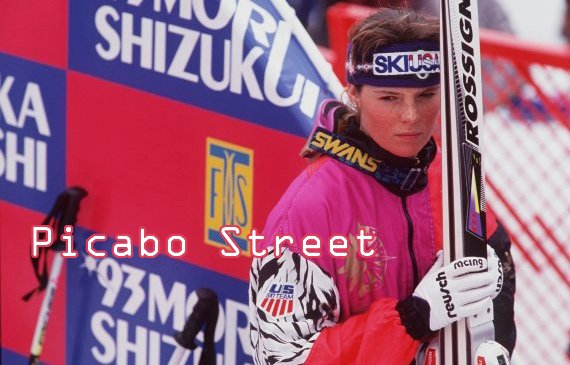 1092. Tonya Harding and Nancy Kerrigan
1098. Anaheim Mighty Ducks
1099. Tennessee Volunteers basketball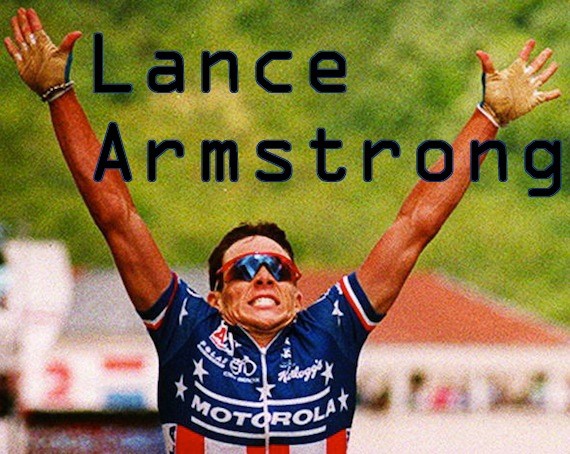 1101. World Cup in the USA
1105. Sports Illustrated for Kids magazine covers
1109. "Stone Cold" Steve Austen
1113. Duke Blue Devils basketball
1115. Florida State Seminoles football
1120. "Bo, you don't know Diddley!" commercial
1121. Franklin sports uniforms
1123. Nebraska Cornhuskers football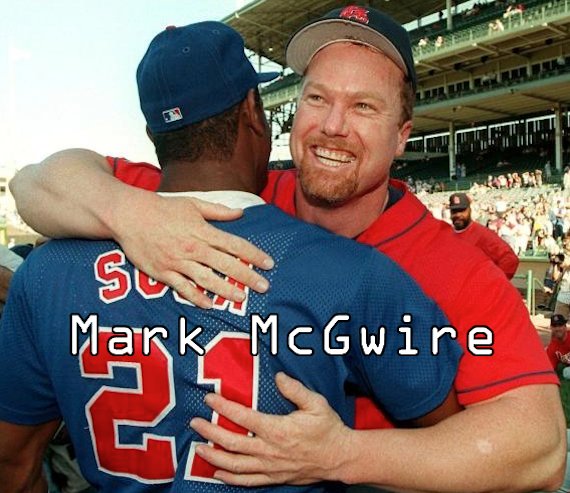 1153. Evander Holyfield's ear
1162. Tony Hawk lands the "900"
1164. US Women's Soccer Team wins World Cup
1167. Women's Softball debuts at Olympics
1168. Centennial Olympic Park bombing in Atlanta
1176. David Wells' perfect game
1177. Jackie Joyner-Kersee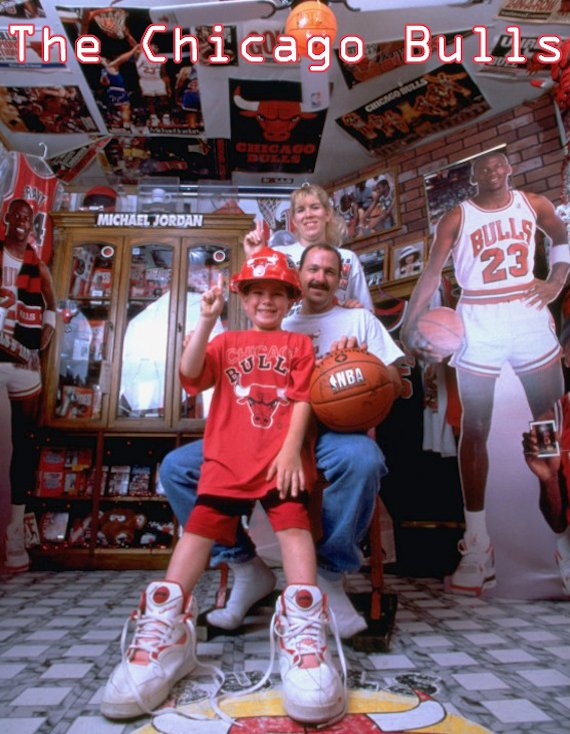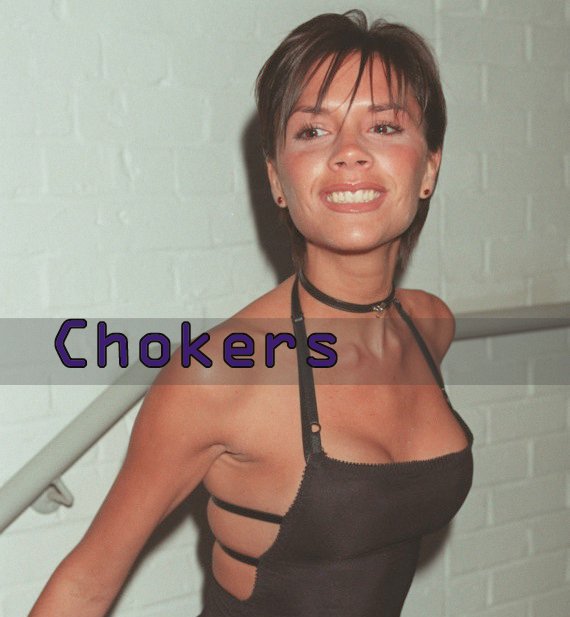 1200. Wearing jeans backwards
1203. Friendship bracelets
1205. Dragonfly necklaces
1210. Short-sleeve shirt over long-sleeve
1211. Breakaway windpants
1216. "Married...With Children"
1217. Round, tinted frame sunglasses
1222. Bleached blond hair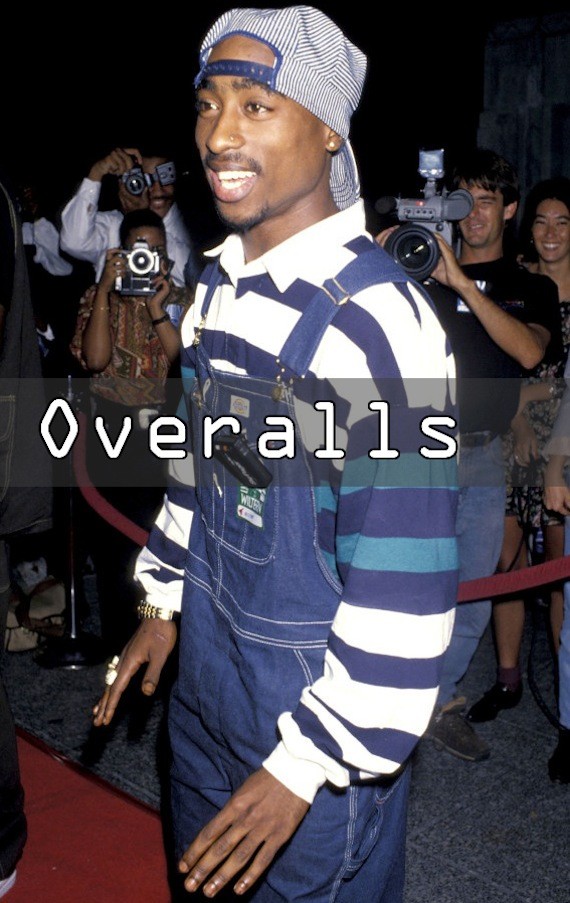 1238. BFF hearts that split and reattach
1243. Daisy chain bead bracelets
1248. Spaghetti strap tanks
1270. The short-banged cesar haircut
1271. Chin-length hair on guys
1273. Sitting backwards on chairs
1274. Hip-Hop "Looney Tunes" shirts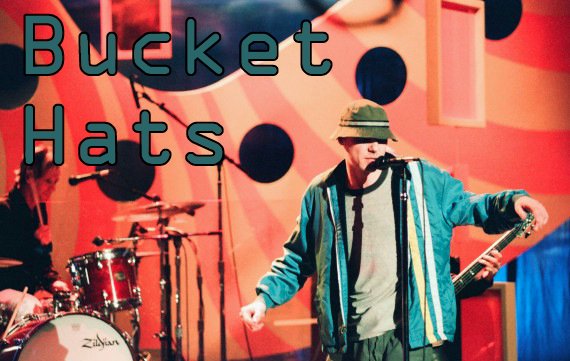 1300. Straw hats with flipped up brim
1302. Abercrombie & Fitch
1303. Leaving the tags on caps
1306. Thigh-high stockings
1309. BluBlocker Sunglasses
1311. Converse "React Juice"
1317. One color, over-sized shirts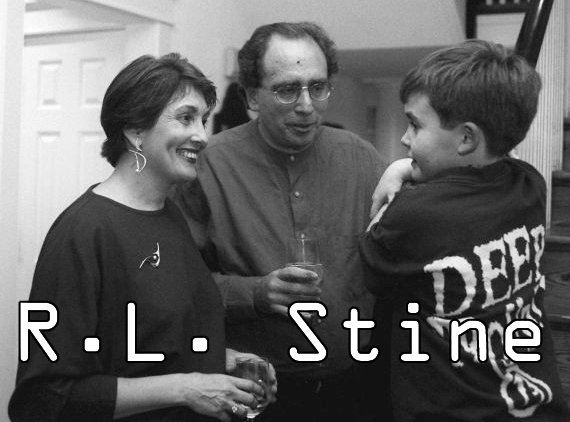 1323. "The Virgin Suicides"
1325. "Scary Stories to Tell in the Dark"
1326. "The Baby-sitters Club"
1331. "The Perks of Being a Wallflower"
1333. "She's Come Undone"
1334. "Bridget Jones's Diary"
1338. David Foster Wallace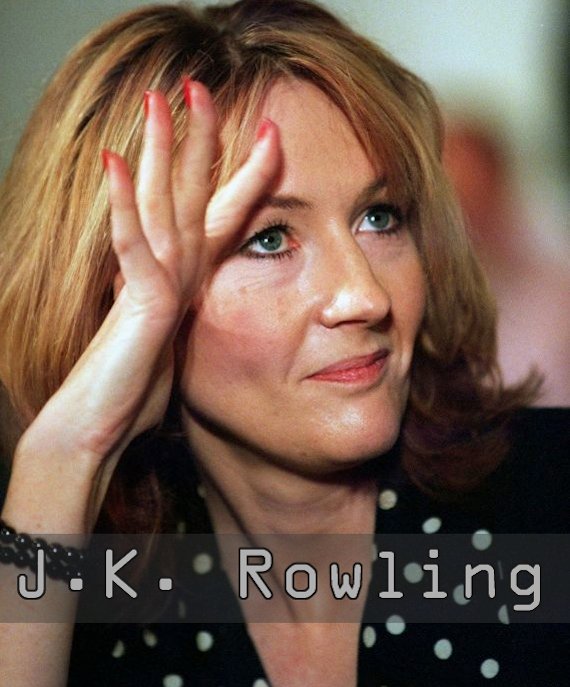 1341. "Girl, Interrupted"
1342. Nancy Drew classics
1347. Jean Fritz classics
1348. "The Face on the Milk Carton"
1350. 'Naked" - David Sedaris
1354. "The Eyes of Kid Midas"
1357. "The Midwife's Apprentice"
1360. "The Golden Compass"
1361. "The League of Extraordinary Gentleman"
1365. "Say Cheese and Die"
1369. "Here's to You, Rachel Robinson"
1371. "The Stinky Cheese Man and other Fairly Stupid Tales"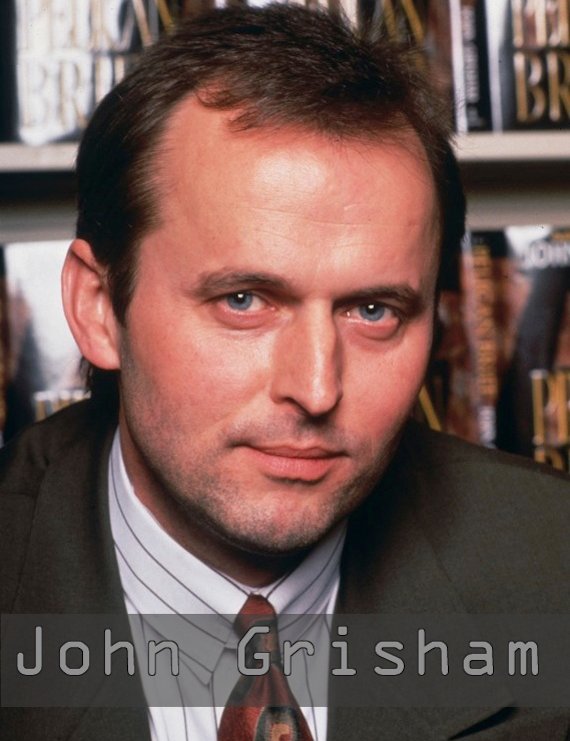 1375. Shel Silverstein's classics
1378. Hardy Boys classics
1381. "The Secret Circle"
1382. "The Vampire Diaries: The Awakening"
1384. "Chicken Soup for the Soul"
1389. "Blood and Chocolate"
1392. "The Diving Bell and the Butterfly"
1399. "The Savage Detectives"
1400. "Girl with a Pearl Earring"
1404. Margaret Peterson Haddix
1405. "Life in the Fat Lane"
1407. "Choose Your Own Adventure"
1410. "A Long Way From Chicago"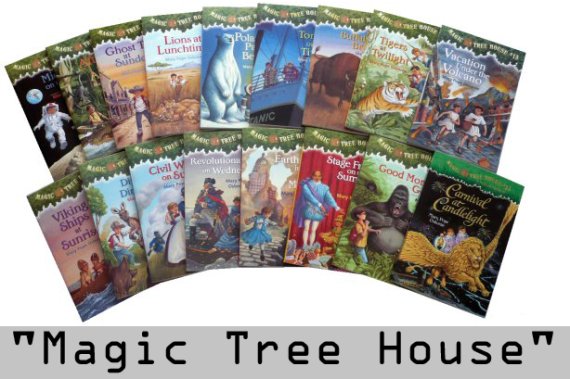 1418. Laser backgrounds or poorly lit single colors for school portraits
1420. Commercials with website addresses
1425.
Pets.com Sock Puppet
1430. Meeting strangers on the Internet
1431. Nickelodeon showing AIM Screen Names of contestants
1443. Learning how to save files
1444. Electronic bulletin boards
1445. Different color fonts in Microsoft Word!
1450. Jokes about surfing the web
1452. Computers constantly upgrading RIGHT AFTER purchasing
1453. 1000 hours of free Internet!
1455. NASA's Pathfinder lands on Mars and deploys Sojourner
1456. Biodegradable products
1457. Genetically engineered crops
1458. Discovery of dark matter, dark energy, and brown dwarfs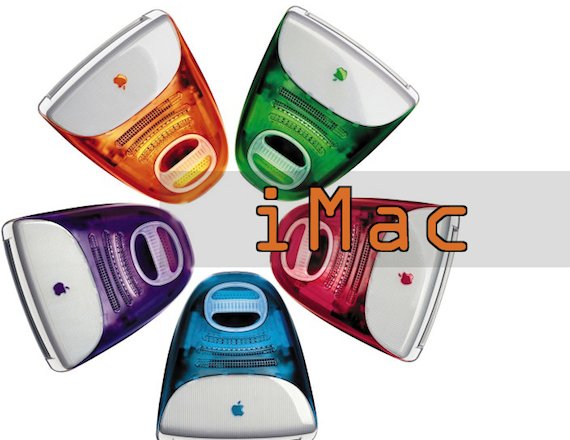 1461. International Space Station
1463. Automatic car doors
1464. The maze screensaver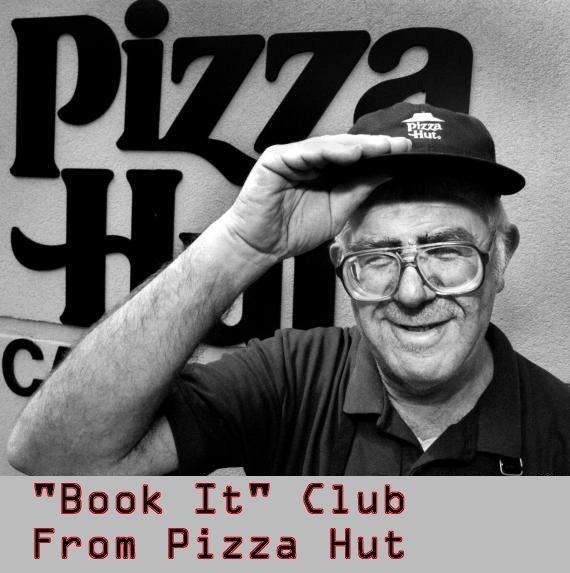 1483. Popsicle "Lick-A-Color"
1487. Ace Ventura jaw breakers
1491. Raging Razzberry Pepsi
1500. French Toast Crunch
1501. Battery-powered lollipops
1503. Teenage Mutant Ninja Turtle/Spiderman ice cream on a stick
1513. Jell-O Pudding Pops
1516. Skippy Squeeze It peanut butter
1518. Juicy Juice is made from 100% real fruit juice
1522. Pizza Hut's The Edge
1524. George Foreman Grill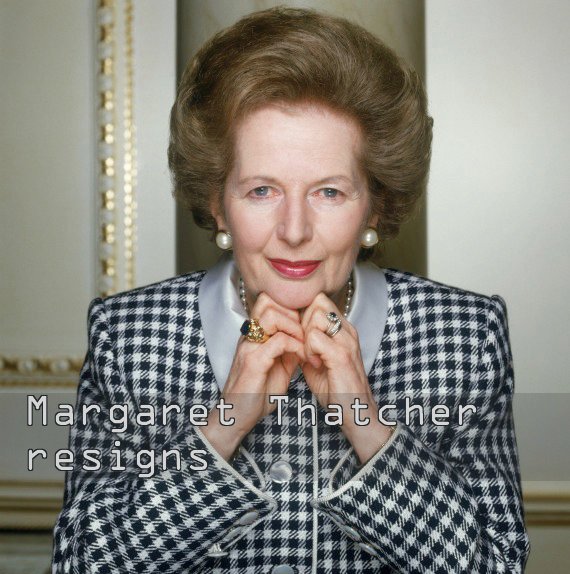 1532. John Glenn goes back to Space
1533. The Human Genome Project
1534. Mall of America opens
1535. DNA used in criminal law
1536. Mad Cow scare in Britain
1537. World Health Organization removes homosexuality from its list of diseases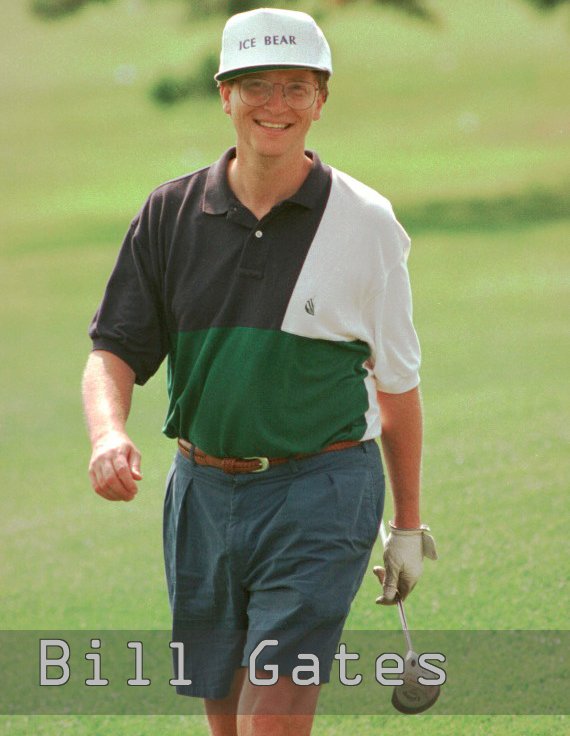 1543. T-Rex skeleton discovered
1544. Steve Jobs = CEO of Apple
1545. The largest pizza ever baked happens in South Africa
1546. Waco, Texas cult compound is raided
1548. Camilla Duchess of Cornwall
1551. Hubble Space Telescope
1552. McDonald's Supersize
1553. O.J. Simpson acquitted
1558. Nelson Mandela freed
1559. Collapse of the Soviet Union
1560. Copper Age Man found frozen in glacier
1562. South Africa repeals apartheid laws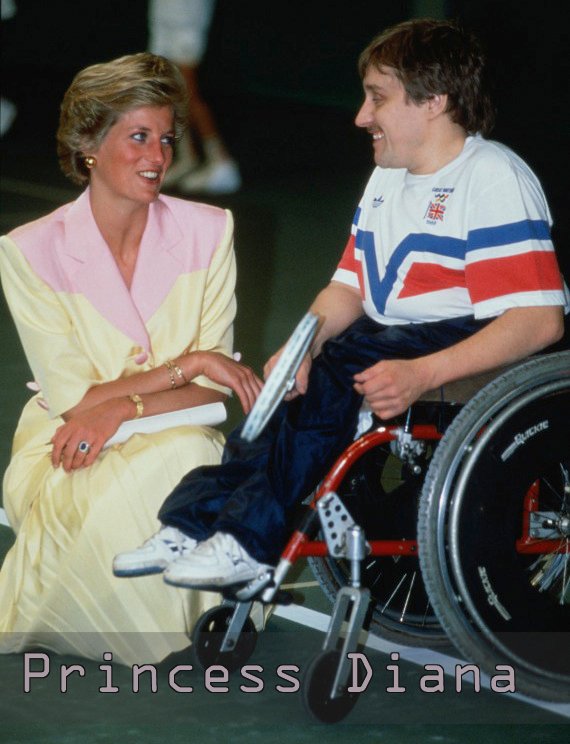 1566. World Trade Center bombing
1567. Oklahoma City Bombing
1568. Yitzhak Rabin Assassinated
1571. Hong Kong returned to China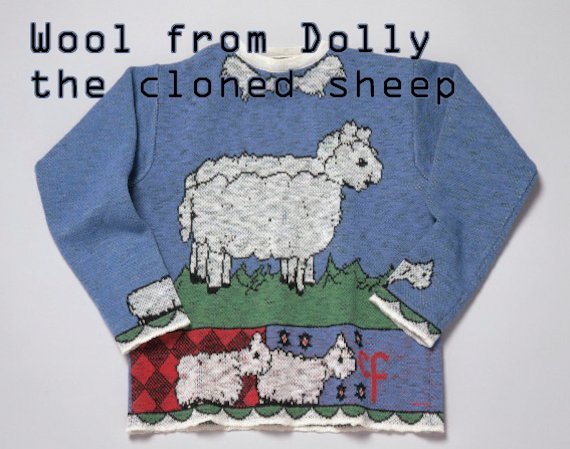 1576. JFK Jr. dies in plane crash
1579. Area 51's existence confirmed
1583. Dr. Jack Kevorkian and euthanasia
1584. D.C. Mayor Marion Barry busted for drug possession
1585. First black female astronaut, Dr. Mae C Jemison
1587. South African black population gets to vote
1591. Peace in Northern Ireland
1592. First non-stop world trip in balloon
1593. Panama Canal handed back to Panama
1594. Susan B. Anthony dollar coin
1595. Princess Diana's funeral
1596. Disney's Animal Kingdom
1597. Clarence Thomas and Anita Hill
1610. Sinead O'Connor ripping up a photo of the Pope on "SNL"
1611. The Dow closes at 10,000 for the first time
1614. "Amy Fisher and Joey Buttafuoco"
1616. Buddy and Socks the Clinton dogs
1618. John and Lorena Bobbitt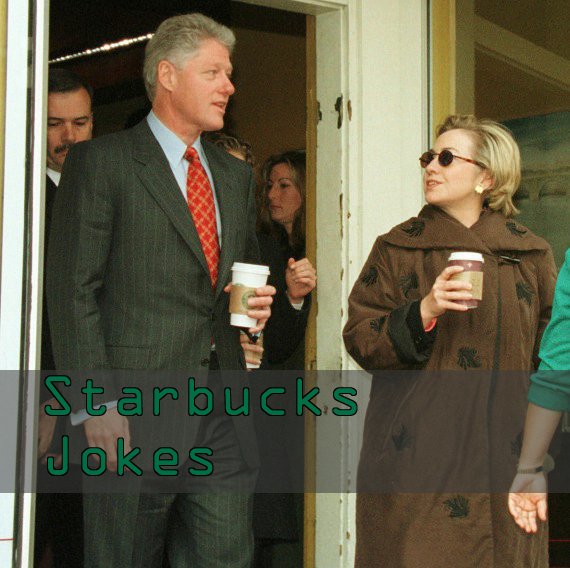 1621. "Rent" debuts on Broadway
1622. "The Death of Superman"
1623. Jesse Ventura as Governor of Minnesota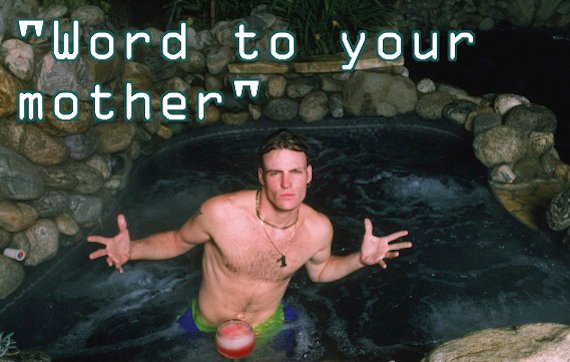 1628. "What's in the box?!"
1629. "Hey I'm Jared. ZOOM. I'm Keiko. I'm Pablo. ZOOM ZOOM."
1631. "I wanna really really really wanna zig a zig ahh"
1632. "That'll do, pig, that'll do."
1649. "Hasta la vista, baby!"
1650. "...I ate his liver with some fava beans, and a nice Chianti."
1651. "There's no crying in baseball!"
1652. "If your bra is too tight, it's uncomfortable. If you're a boy and your bra is too tight, I'm uncomfortable."
1653. "Only some of us stay beautiful unless you go and get elastic perjury."
1654. "It's morphin time!"
1655. "The classroom is no place for the exchange of ideas!"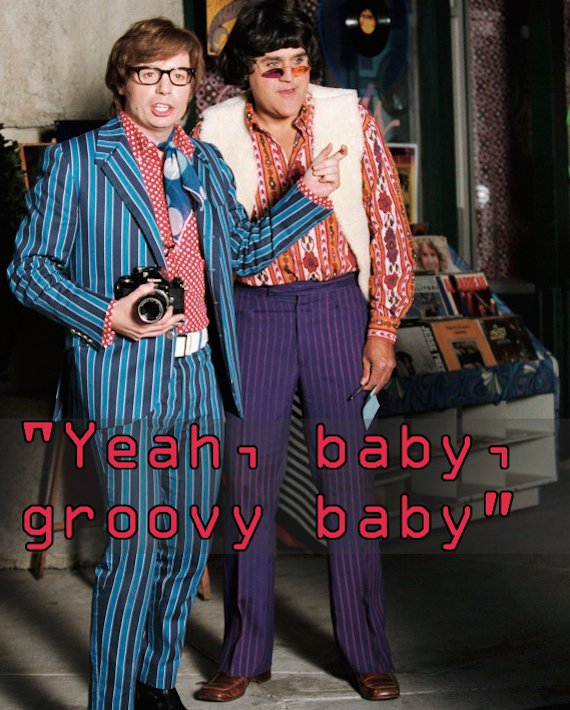 1665. "Why does it say paper jam when there is no paper jam?"
1666. "Excuse me. I'd like to ass you a few questions."
1668. "That they may take our lives, but they will never take our freedom."
1669. "Fuh-get about it!"
1670. "I see dead people."
1671. "Show me the money!"
1673. "You Had Me At 'hello'"
1674. "I tried to have cybersex once, but I kept getting a busy signal."
1677. "Houston, we have a problem"
1678. "Riddle me this and riddle me that? Who's afraid of the big bad bat?"
1679. "DAMN YOU SCUBA STEVE, DAMN YOU!"
1680. "Yadda yadda yadda"
1681. "Alllllllrighty then"
1682. "Don't go there girlfriend"
1683. "Life is like a box of chocolates"
1684. "I'm the King of the World"
1687. "What's the dillio?"
1690. "You can't handle the truth!"
1691. "If you want great take-out without the calories, make it a Blockbuster night"
1692. "Nickelodeon Magazine, please!"
1694. "I'm packing you an extra pair of shoes and your angry eyes just in case."
1695. "No way! That's great! We landed on the Moon!"
1696. "I know you are but what am I?"
1697. "I'm so excited! I'm so excited! I'm so SCARED!"
1698. "I love you, you love me"
1699. "Oooh! What does THIS button do?"
1700. "POP! Goes Perfection!"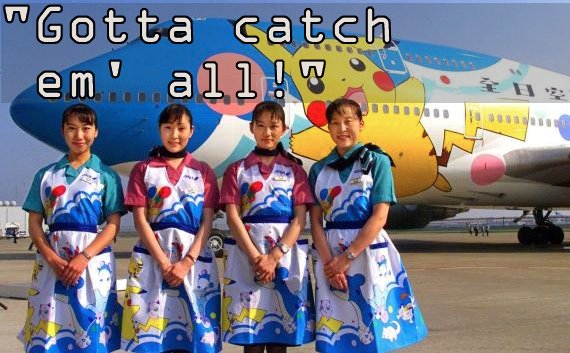 1704. "Living in a van down by the river!"
1705. "Wiggity wiggity wiggity wiggity!"
1706. "Stone by day, warriors by night."
1708. "You ain't cool unless you pee in your pants!"
1711. "Oh my god, they killed Kenny!"
1714. "Wassaaaaaaaaaaaaup?"
1715. "Now this is a story all about how..."
1716. "BACKSTREET'S BACK!"
1718. "To infinity and beyond!"
1720. "REESE'S FOR BREAKFAST?"
1721. "'Nuff people say, you know they can't believe, Jamaica, we have a bobsled team."
1723. "Ill make a man out of you"
1724. "Dont ask, don't tell"
1725. "I've fallen and I can't get up!"
1726. "Everybody dance now!"
1727. "Are those Bugle Boy jeans you're wearing?"
1728. "Hi, Peter. What's happening? We need to talk about your TPS reports."
1729. "What is this, some sort of dork outreach program?"
1730. "I'm also just a girl, standing in front of a boy, asking him to love her."
1731. "I am Buzz Lightyear; I come in peace."
1732. "The first rule of Fight Club is you do not talk about Fight Club."
1733. "As far back as I can remember, I always wanted to be a gangster."
1734. "Follow the white rabbit."
1736. "Stop the Insanity!"
1738. "We're tiny, we're toony! we're all a little loony!"
1740. "This is your brain on drugs"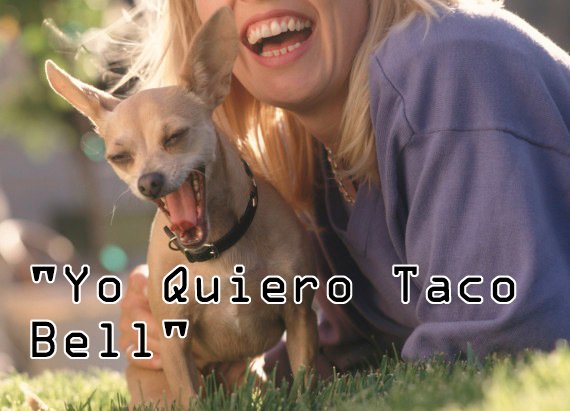 1743. "Livin' la Vida Loca"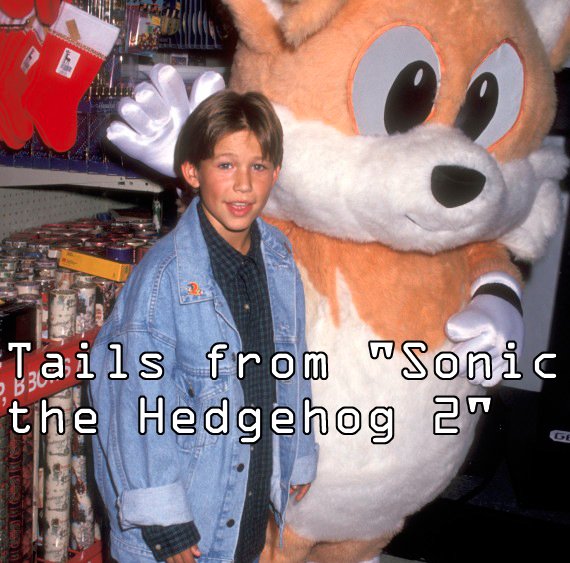 1753. Plastic Tinker Toys
1766. Talkboy
1767. "Star Wars" lightsaber
1768. Inflatable furniture
1771. "Rollercoaster Tycoon"
1777. Magic Eye optical illusions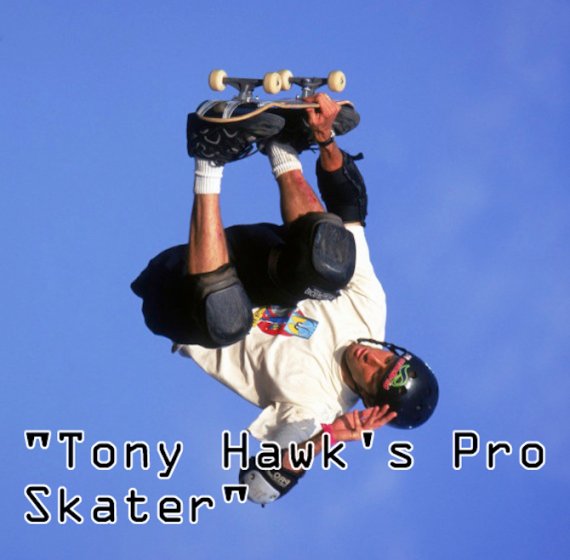 1785. Hungry Hungry Hippos
1788. "The Legend of Zelda: Ocarina of Time"
1789. Expanding sphere toy
1801. "Super Smash Bros."
1802. So many Barbie variations
1807. Pokeballs from Burger King
1808. American Girl Dolls
1810. Handlebars with streamers
1823. "The Legend of Zelda: A Link to the Past"
1829. Rock Paper Scissors
1832. That pointy, all-connected "S"
1839. "Donkey Kong Country"
1845. Magic: The Gathering
1846. Puppy/Kitty Surprise
1850. Plastic cartoon lunch boxes
1854. "FIFA International Soccer"
1855. Sid Meyer's "Civilization"
1867. "World of Warcraft"
1884. Nickelodeon radio clock
1885. Glossy posters in magazines
1887. Tonka's Real Power Tool Shop
1894. Pretty Pretty Princess
1895. Talkback Dear Diary
1897. "Transformers" Beast Wars
1899. SnackTime Cabbage Patch Kids
1902. "Jurassic Park" Command Compound
1903. Toypedos in the pool
1904. Fisher-Price Castle
1905. Plastic landscapes that would open up and have mini figurines
1908. McDonald's McDino Changeables
1911. Crash test dummies figurines
1912. Captain Planet Planeteers Rings
1914. Burger King Kids Club
1916. Monster In My Pocket
1920. Rappin' Rockin' Barbie
1921. "Electronic Gaming Monthly"
1924. Scratch and sniff stickers
1939. "Street Fighter II"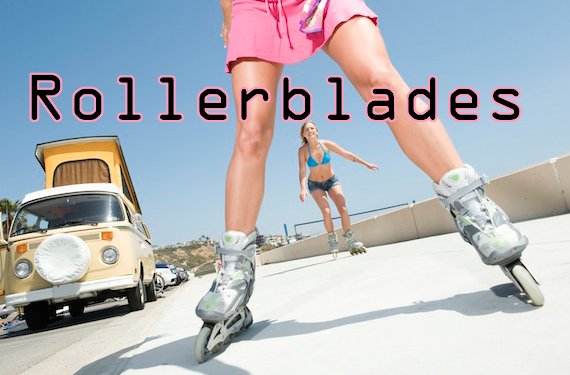 1949. TIGER "Clueless" Hands Free Phone
1956. Fisher-Price Triple Arcade and Tournament Table
1958. Plastic jai allai catch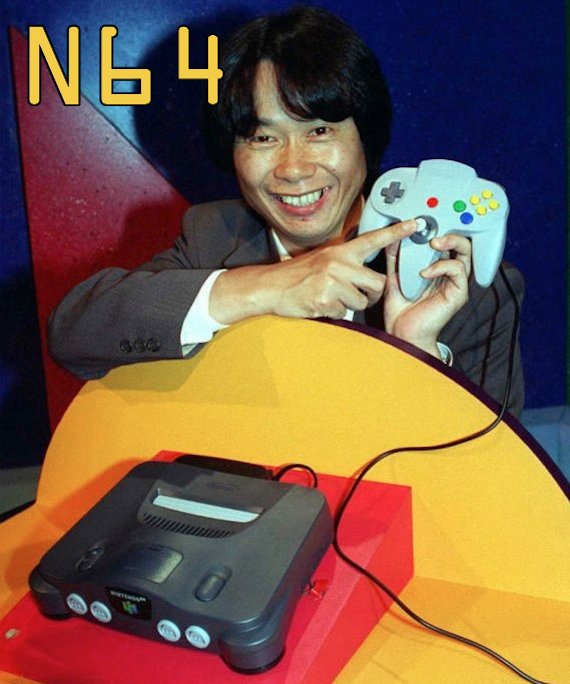 1967. "Command & Conquer"
1969. Chuck E. Cheese concerts
1975. "Turok: Dinosaur Hunter"
1980. "Backyard Baseball"
1983. "Kirby's Adventure"
1985. Blowing on cartridges
Popular in the Community