For years, an iconic screenshot of James Van Der Beek crying on a dock in "Dawson's Creek" has been used as a reaction picture on the Internet. Car break down? Dawson crying. Can't find your homework? Dawson crying.
It reached a level of popularity so inescapable that the actor actually paired with Funny Or Die to create James Van Der Memes -- a site dedicated to trying to get people to use the actor's face for something other than tears.
But the cry-face is still a reaction shot staple, and some Internet citizen recently had the idea to take the meme a step further. Thus, 1990s Problems was born.
What better star for an image macro about the struggles of a 1990s youth than the crying face of someone from the quintessential 90s teen show?
Check out our 13 faves below, and if that's not enough you can find even more over at Pleated Jeans and Quick Meme.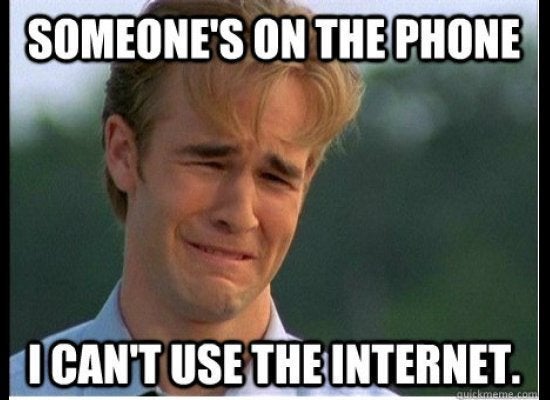 1990s Problems Memes
Popular in the Community