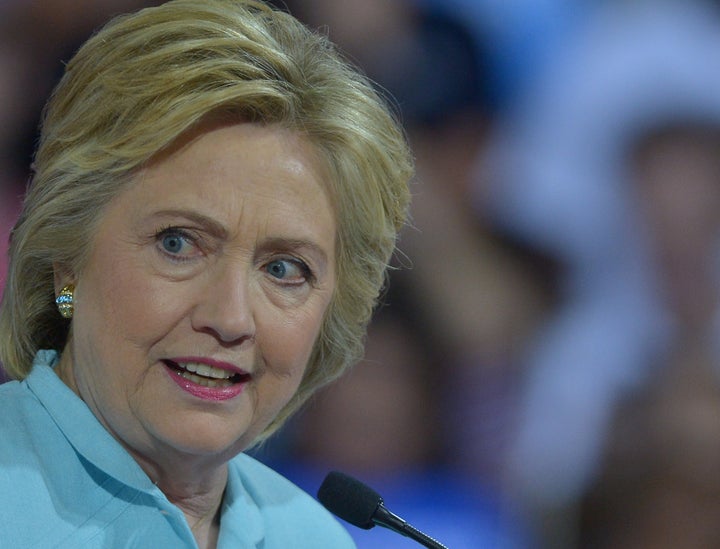 Back when Democratic presidential nominee Hillary Clinton was living in the White House as first lady, Walmart pulled a shirt saying "someday a woman will be president" from its shelves because the idea was deemed so offensive.
Rutgers University Professor Nick Kapur unearthed a 1995 article about the incident on Tuesday, the same day Clinton became the first woman nominated for president by a major party in the United States.
The piece shows how far the country has come in the past 20 years. Back then, the shirt was popular ― about two-thirds of the 204 shirts available sold, according to the 1995 article by The Associated Press. But it was also considered controversial enough that the store chose to stop selling it.
"It was determined the T-shirt was offensive to some people and so the decision was made to pull it from the sales floor," Walmart spokeswoman Jane Bockholt told the AP at the time.
The woman who designed the shirt, Ann Moliver Ruben, told the news service that a buyer for Walmart told her the store would not carry the shirt because the message "goes against Wal-Mart's family values."
The Walmart of today doesn't stand by that comment. "Wow, it still pains us that we made this mistake 20 years ago," spokeswoman Danit Marquardt said in a statement on Wednesday. "We're proud of the fact that our country – and our company – has made so much progress in advancing women in the workplace, and in society."
Women gained the right to vote nearly a century ago, but it was a long time until a majority of people found the concept of a woman president acceptable. In 1937, a Gallup poll found that only 33 percent of people would support a woman for president. It took until 1955 for Gallup polling to find a majority ― a slim one, at 52 percent ― of people who said they would vote for a woman. By 1999, though, more than 90 percent said they would support a woman for the nation's highest office.
Clinton ran for the Senate and won in 2000, then ran for president in 2008 and lost the Democratic nomination to President Barack Obama.
"Although we weren't able to shatter that highest, hardest glass ceiling this time, thanks to you, it's got about 18 million cracks in it, and the light is shining through like never before, filling us all with the hope and the sure knowledge that the path will be a little easier next time," she said in her 2008 concession speech.
Clinton brought up the glass ceiling again on Tuesday evening, in a video message that began with images of the past presidents ― all of them men ― in a graphic that shattered to reveal her face.
"What an incredible honor that you have given me," she said in the video. "I can't believe we just put the biggest crack in that glass ceiling yet. Thanks to you and to everyone who has fought so hard to make this possible. This is really your victory, this is really your night."
"And if there are any little girls out there who stayed up late to watch," she continued, "let me just say I may become the first woman president, but one of you is next."
This story has been updated with a comment from Walmart.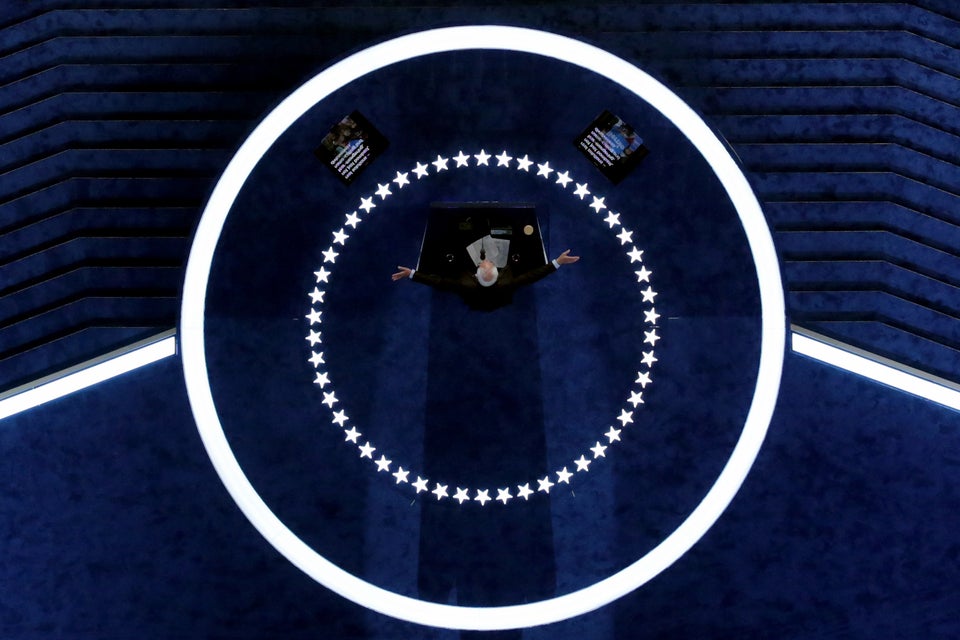 Best Photos From The Democratic National Convention