While modern-day surgery carries risks, it's nothing compared to the agony of going under the knife before the advent of anesthesia in 1846, when John Collins Warren performed the first successful operation using ether gas as an anesthetic at Massachusetts General Hospital.
If it was challenging to be a health care professional before anesthesia, it was doubly bad to be a patient. Novelist Fanny Burney's description of her 1811 mastectomy -- without any anesthesia -- is as gripping and horrifying as a battle scene. (Even worse, it's not clear that her cancer diagnosis was accurate.)
When the dreadful steel was plunged into the breast -- cutting through veins -- arteries -- flesh -- nerves -- I needed no injunctions not to restrain my cries. I began a scream that lasted unintermittingly during the whole time of the incision -- and I almost marvel that it rings not in my Ears still? So excruciating was the agony.
Now Crucial Interventions, a book about the evolution of surgery, captures a compilation of gorgeously gruesome surgery illustrations and technical drawings from the 17th, 18th and 19th centuries, each guaranteed to make you thankful you're a contemporary human.
WARNING: The illustrations below contain graphic content.
Anatomy of the armpit, with the axillary artery tied off to stop blood flow, 1848.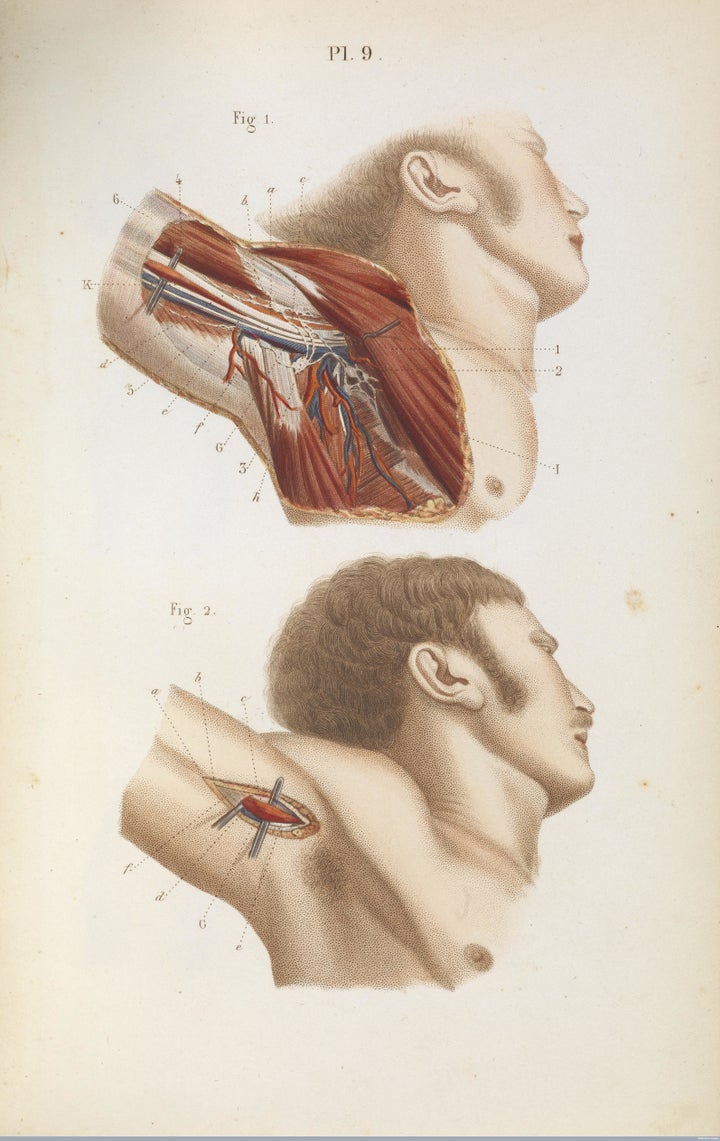 Tying up the arteries in the lower arm and elbow to stop blood flow, 1846.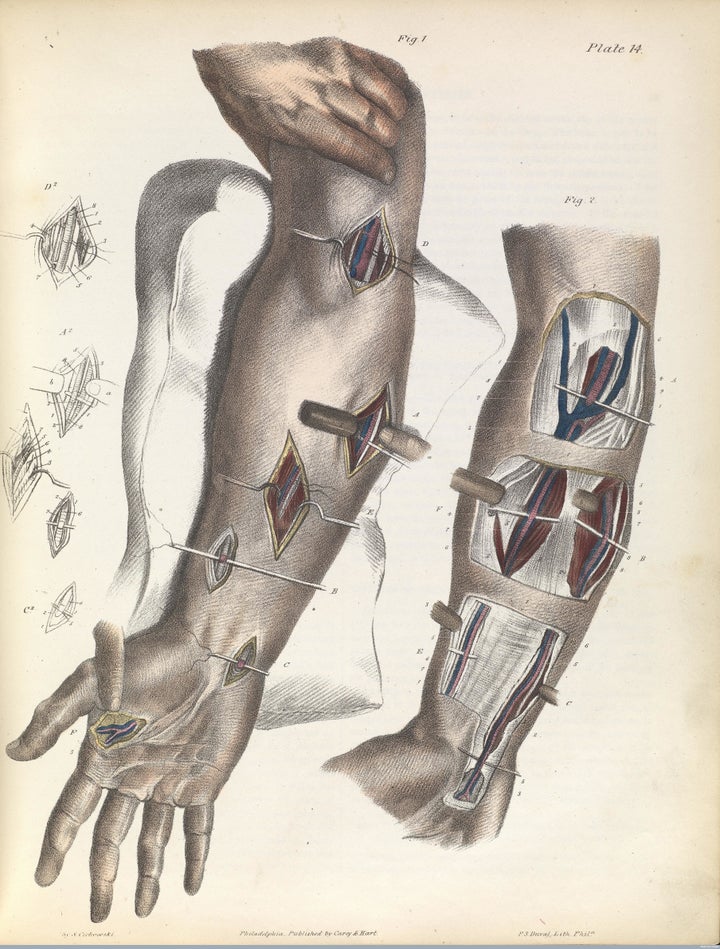 Eye surgery to correct strabismus, a misalignment of the eyes, 1846.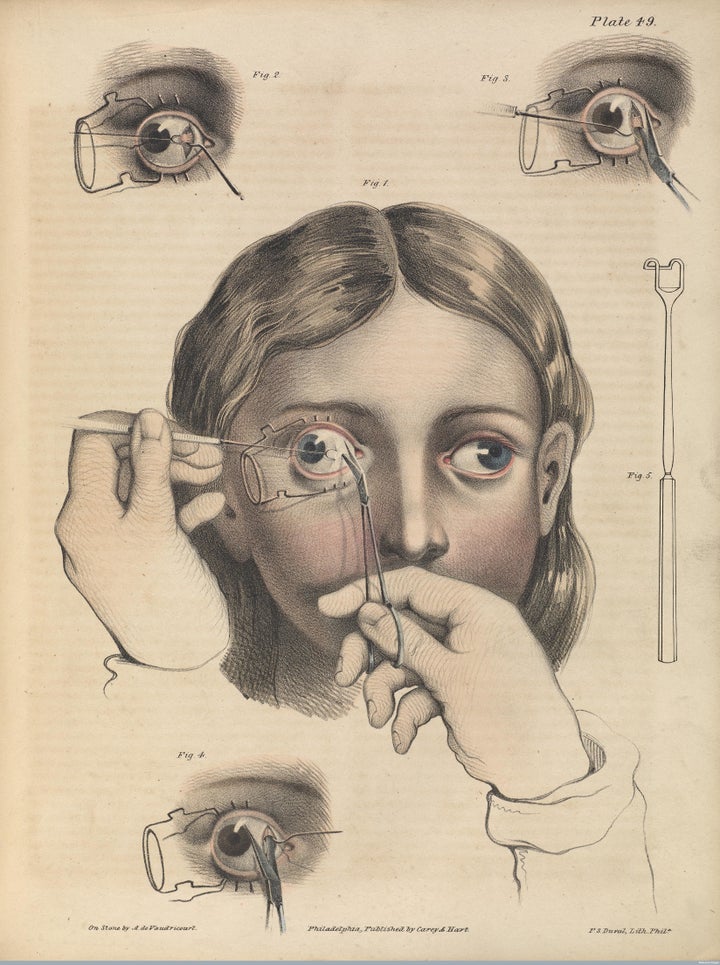 Tongue cancer surgery, 1846.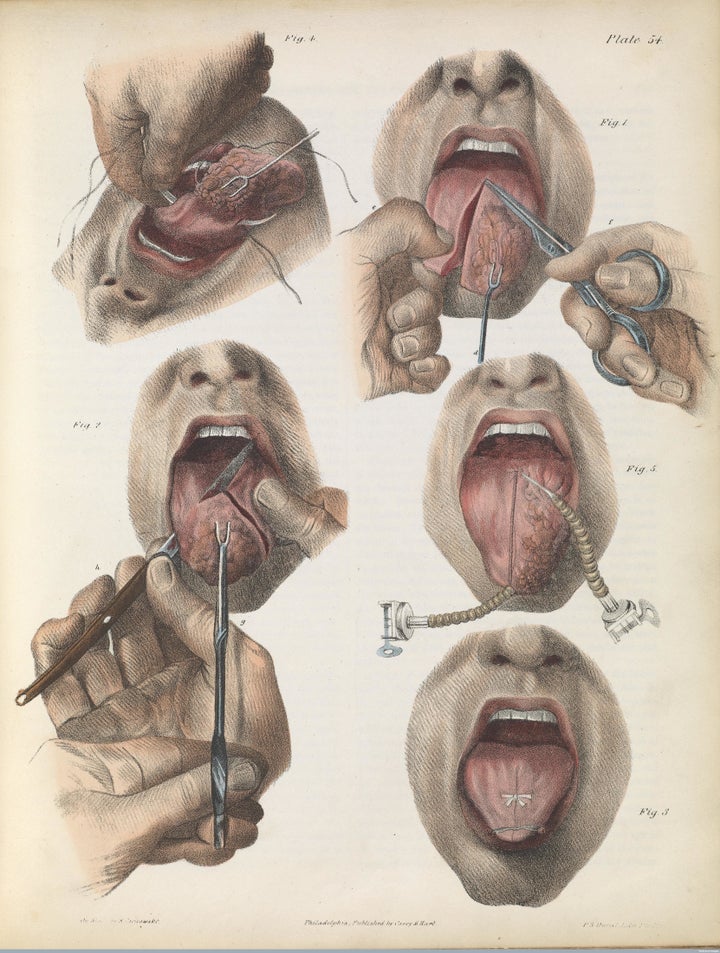 Vertical cross section of the human brain, 1844.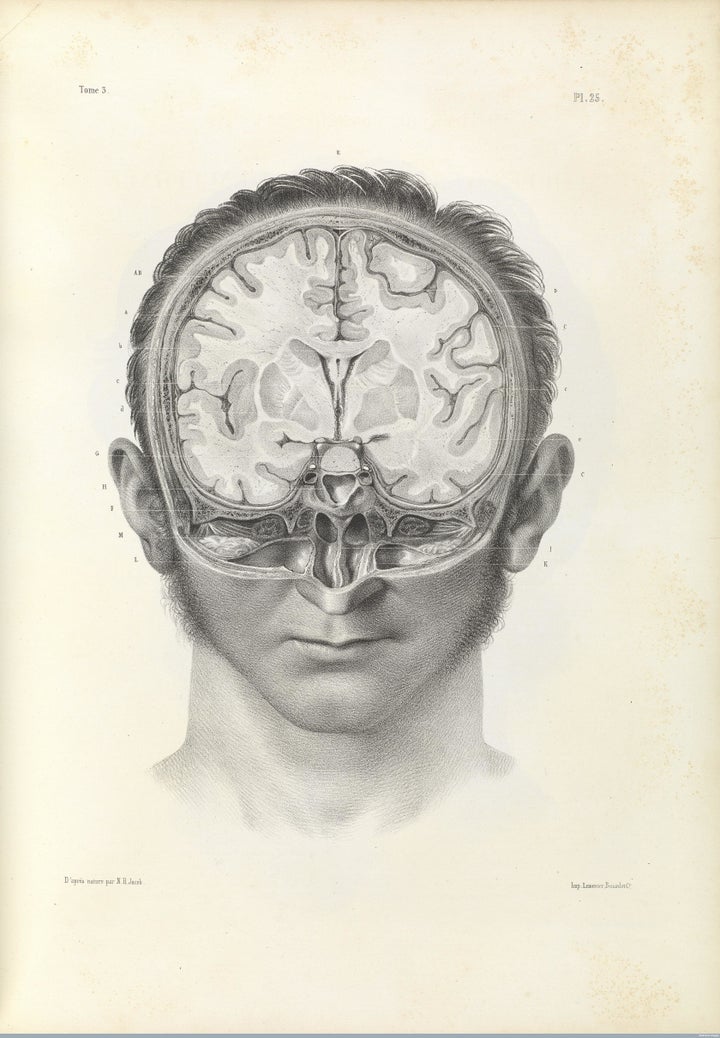 Childbirth by caesarean section, 1840 lithograph.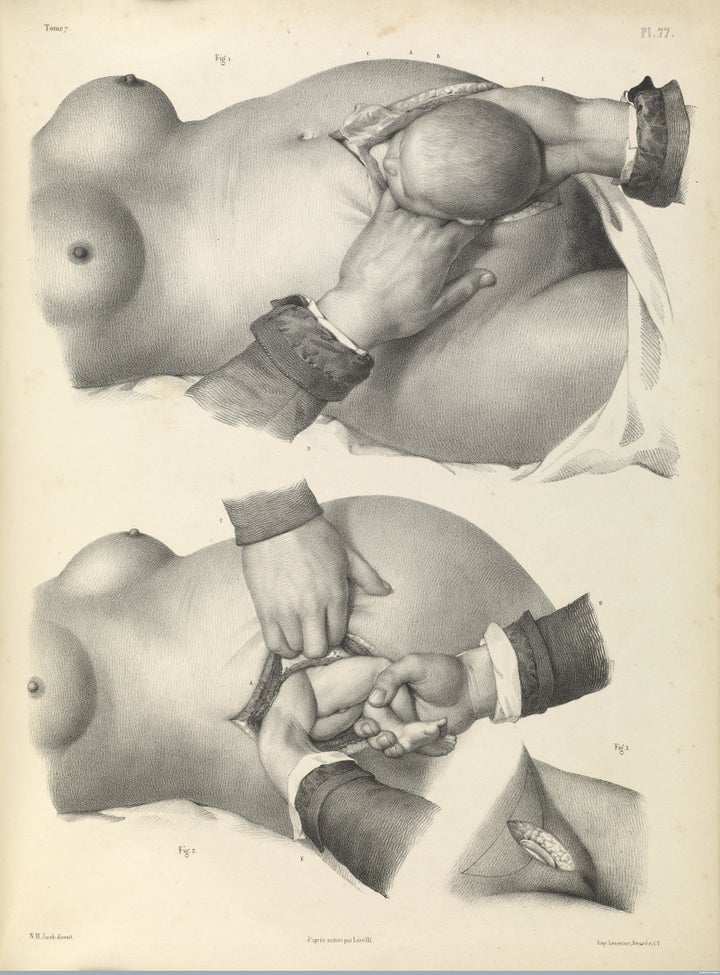 Surgery to remove the breast and dress the wound, 1841.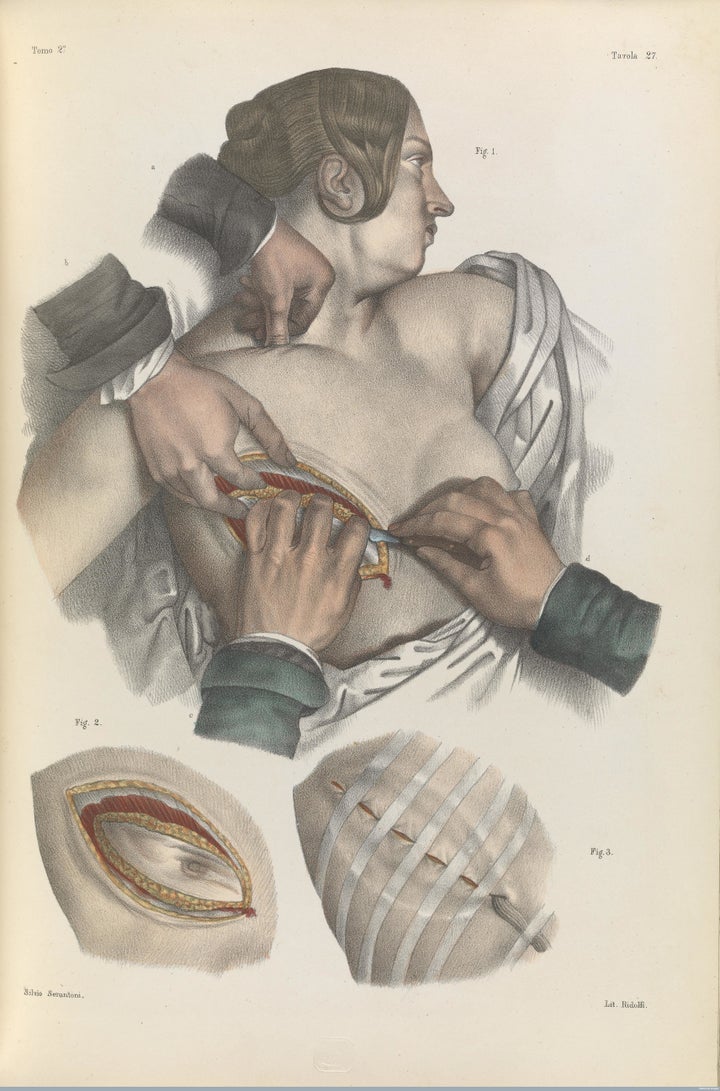 Sewing up an artery in the groin region using sutures and a suture hook, while compressing the abdomen to reduce aortic blood flow, 1841.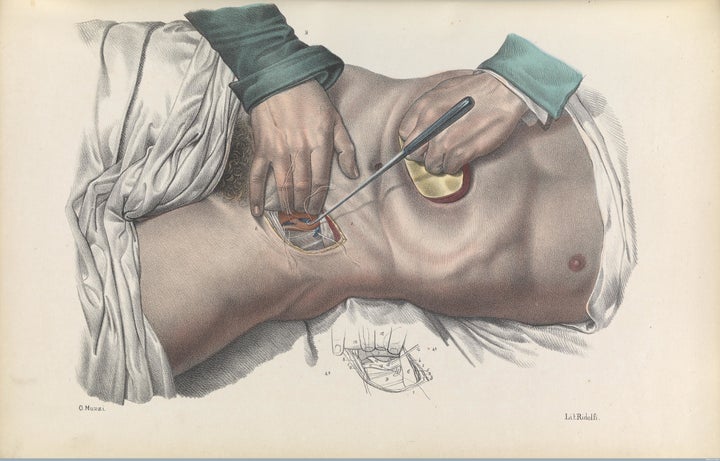 Surgical instruments used for amputation, bone and organ operations, 1841.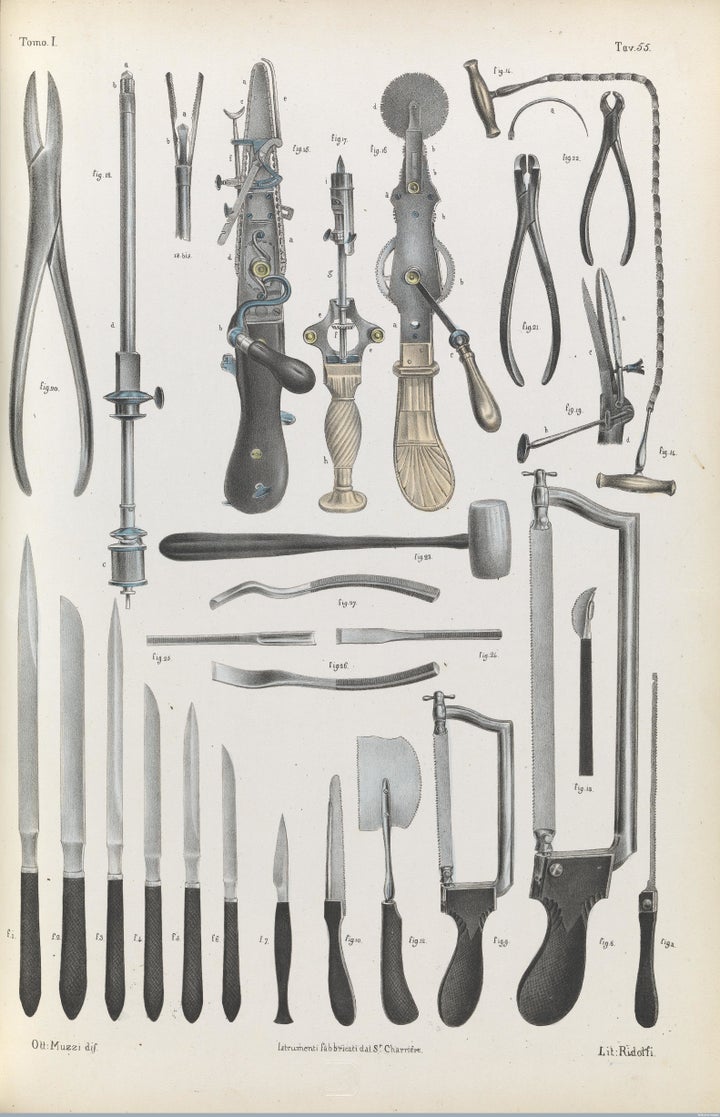 Removal of the lower jaw, 1841.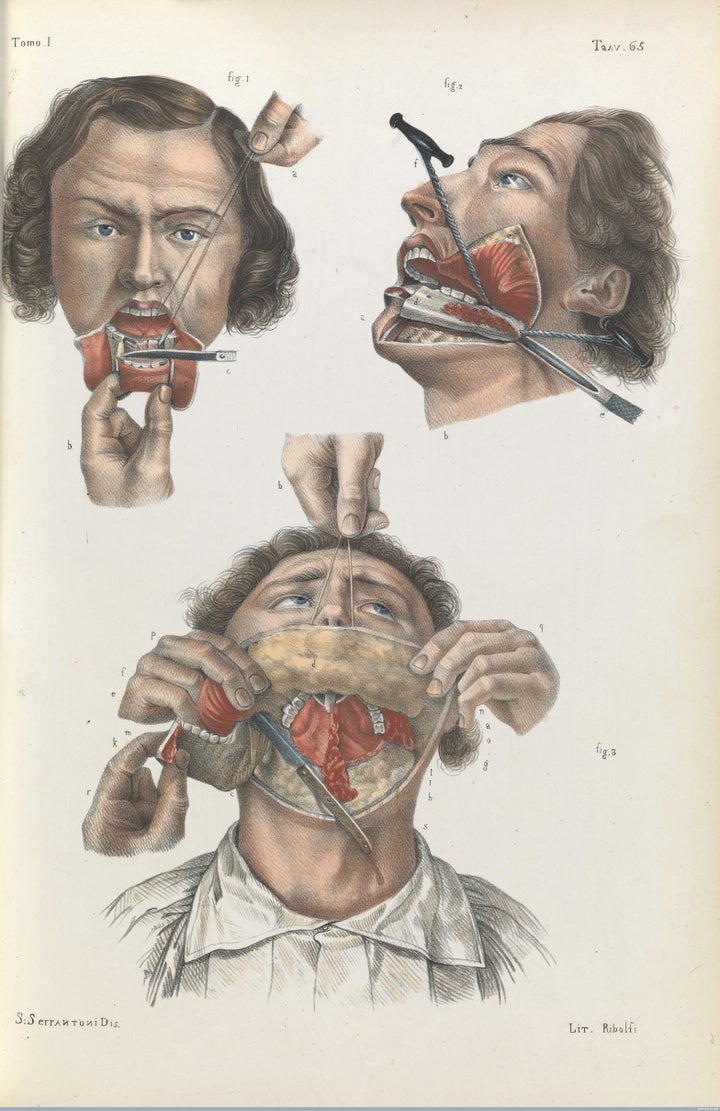 Amputations of the toes and foot, 1841.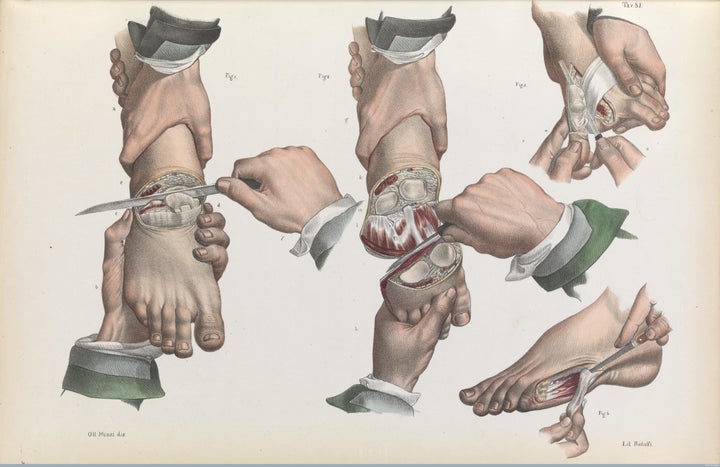 Illustration of operative surgery, 1846.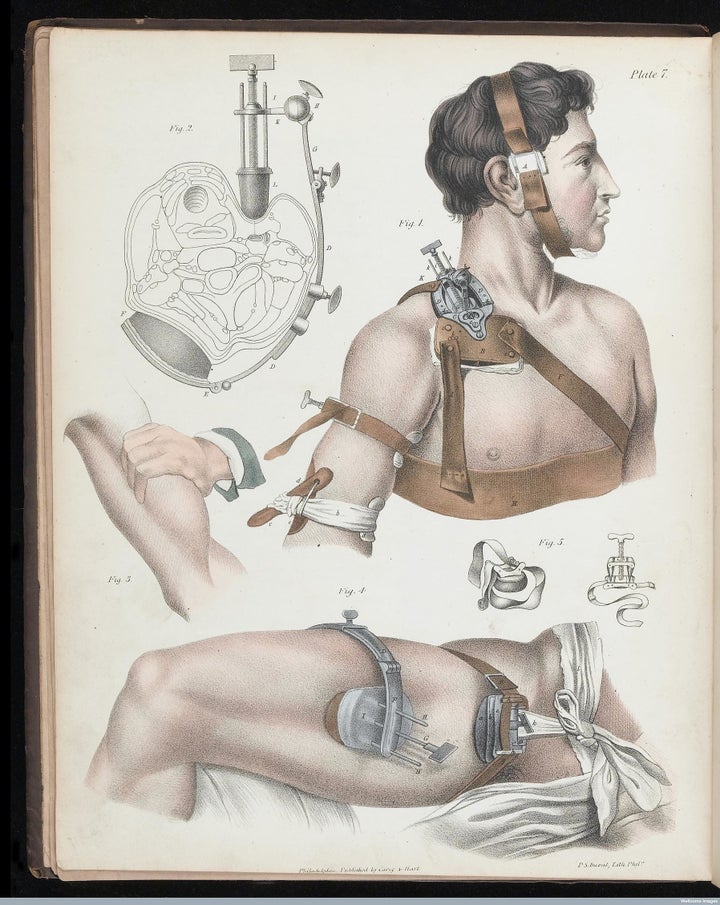 Treatment for lacrimal fistula (a small lesion near the eye), performed on a nun, circa 1675.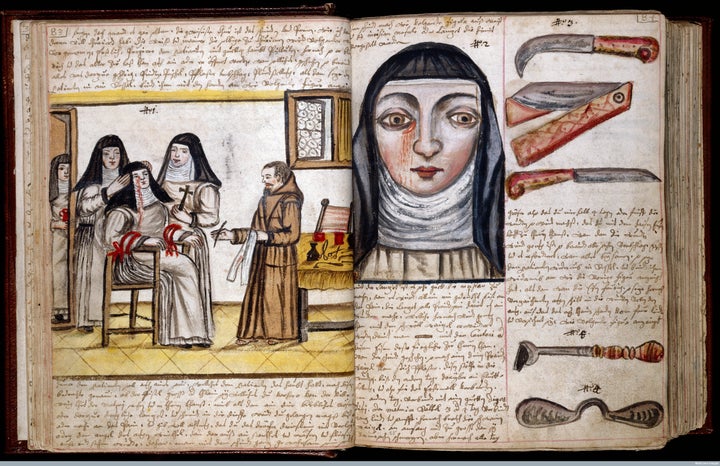 Bloodletting, or withdrawing blood to prevent illness or disease, circa 1675.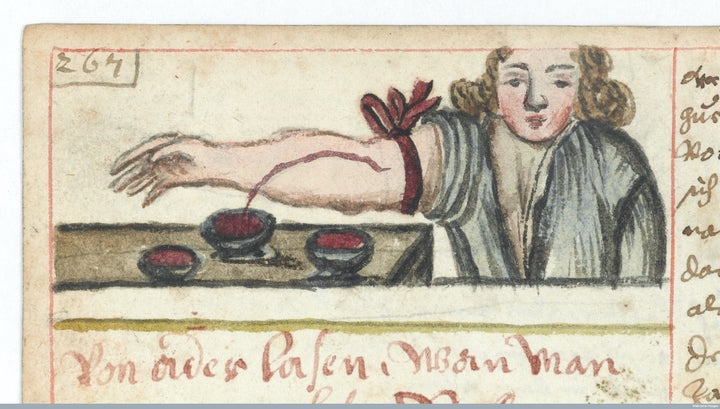 Woman having a breast operation, circa 1675.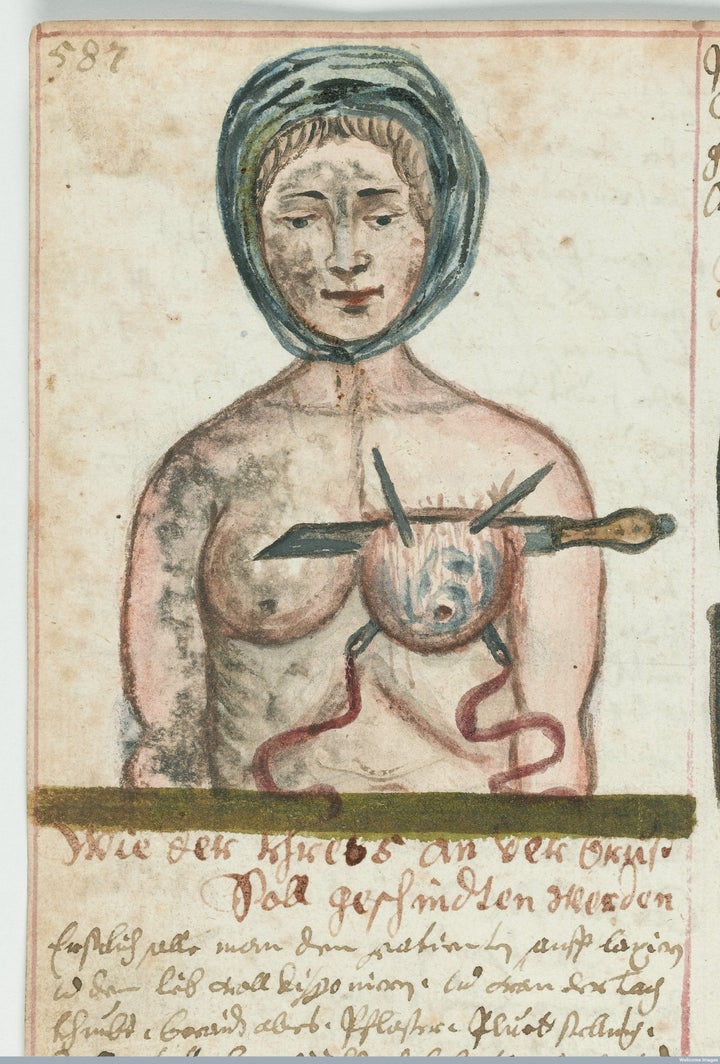 Dissecting the thorax to reveal the lungs, heart and primary blood vessels, 1856.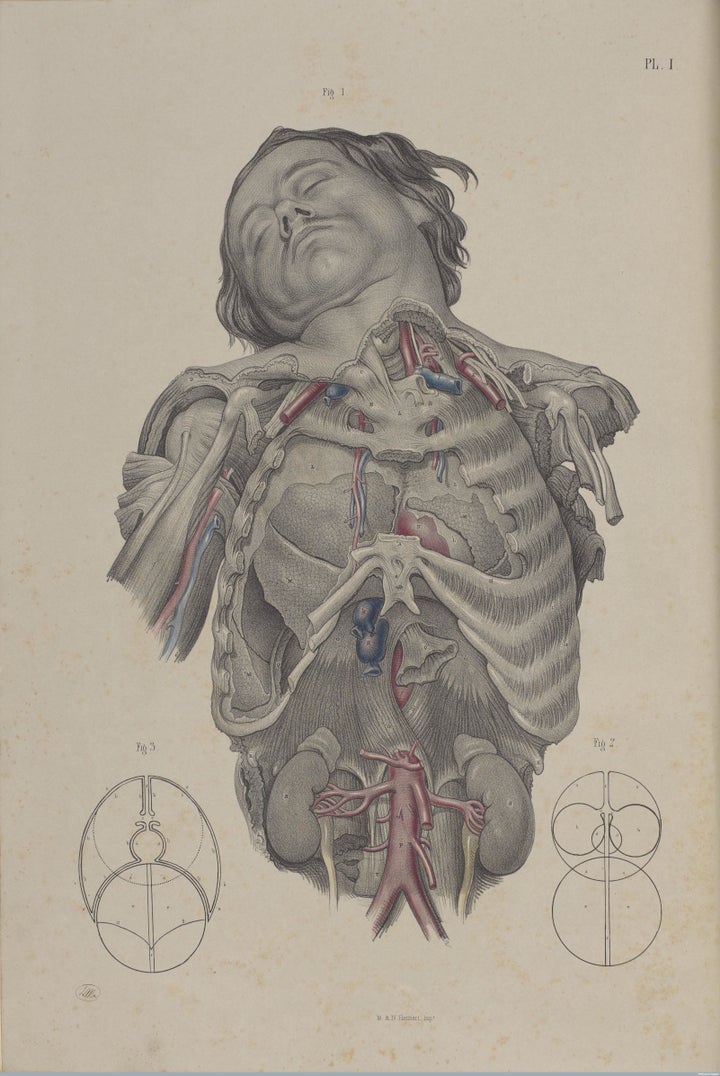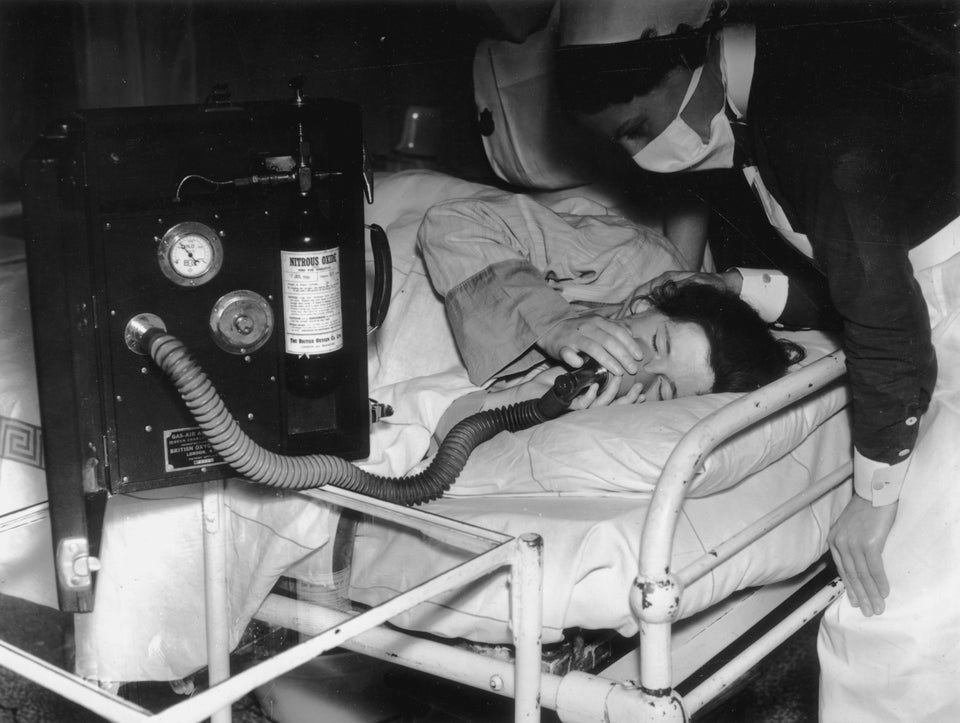 Medical Contraptions Of The Past