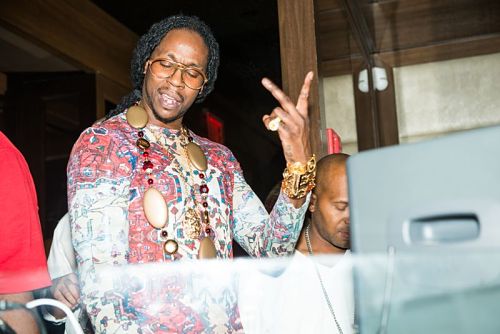 At the 40/40 Tuesday night, the club was full and the bars were open as Def Jam packed the room out for everyone to hear the highly anticipated album from hip hop's man of the hour 2 Chainz. Based on a T.R.U. Story (August 14) has the Chained one cashing in on all his favors from the past five years to bring bigger beats and even bigger features for his debut solo project. Kanye West, a trio of Young Money Billionaires (Lil' Wayne, Drake & Nicki Minaj), and the rarest of appearances by Scarface headline the supporting cast for the TRUest of TRU warriors (no Ron Artest).
Instead of huddling around a console in some undisclosed midtown studio space, Def Jam played the album the way most of 2 Chainz music should be enjoyed, excessively loud, preferably in a club, and to varying levels of sobriety. Bartenders at 40/40 kept heavy hands as they poured the Ciroc, keeping the "open" part of the bar very open well past regulation hours. There was definitely a palpable sense of opulence that night; whether that be from the rows of gold-plated Ace of Spades bottles paneling the walls, the presence of the entire executive board of Def Jam, or a surprise appearance from the Bawsed God himself Rick Ross (with DJ Khaled & Gunplay in tow), it definitely felt like an event's event.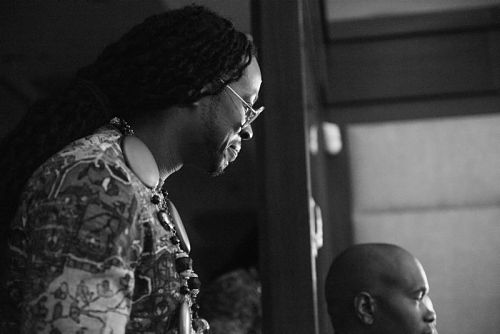 After DJ SNS ran back an all Chained highlight reel of your favorite rapper's songs, 2 Chainz emerged at the helm of DJ booth promptly at 10 to kick things off. The Artist Formerly Known as Tity Boi plays to his advantages: brash and awesomely hilarious punchlines, wildly infectious ad-libs (me, answering questions all week: TRUUUUUUU), and a well-worn knowledge of how to maximize the two. Big organs and strings play him in on the intro track "Yuck!," incrementally building anticipation for the first 20-25 seconds before dropping. The first two bars, "Cut the top off, call it Amber Rose," would come off as groan-worthy or straight-up unacceptable from other rappers, but for the Chained One it fits like a glove. Wayne tries to replicate the ig'nance later to a lesser degree later on during one of those half rapped / half sung verses he's become known for lately, telling his fellow duffle bag boy about "good weed, bad b**ch, got deez hoes on my dick like Brad Pitt." The contrast of pop cultural relevancy between the two rapper's similies shows why 2 Chainz has assumed Wayne's previous life as the resident guest verse assassin for 2012. The man reads his MediaTakeOut.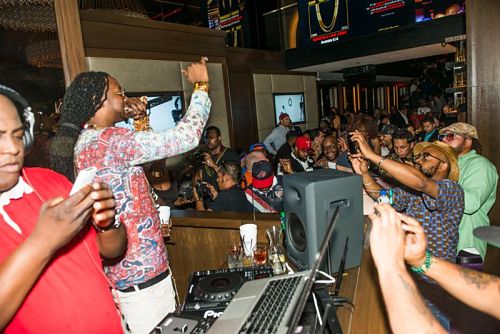 The subsequent tracks stay true to form: swollen backdrops of 808's and thunderous drops not unlike past hits "Riot" and "Turn Up." The second song "Crack" starts with a familiar Halloween-esque piano twinkle before it flips into a bomb of a track, Chainz yelling (I think) about how he "got that creaaamaaaay!" Throughout the album he flips his proven formula and makes it work for him towards a higher, more main-stream appeal that takes full advantage of that Def Jam budget. Going beyond the Drake assisted / gold-plaqued single "No Lie," songs like "Extremely Blessed" and "In Town" featuring The-Dream and Mike Posner, respectively, show off his ability to shoehorn his style in with unlikely collaborators (see also: the Bieber remix of "Boyfriend"). "I Luv Dem Strippers" has Nicki Minaj returning the favor (at this point, he's practically signed to YMCMB right?) by helping create a 100 percent certifiable anthem for all the ladies at night hard at work. 2 Chainz very matter-of-factly states in his verse "All my bitches different, all my diamonds glisten!" as if he was talking about the color of the sky, or the way the world turns.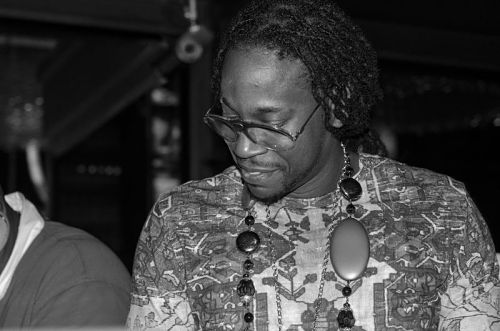 The welcome surprise of the night were the deeper album cuts that showcased a hungrier and harder-spitting Chainz, proving that the guy we saw on Mercy was not an aberration. "Stop Me Now" has him reuniting with his Playaz Circle partner Dolla Boy over a beat that wouldn't sound too out-of-place on a Pilot Talk album. Unearthed from the chipmunk-soul sample time capsule of the early 2000s, the two go back and forth about their long and winding come-up in the industry over the years. The hook has both of them going "started off on the bottom, then we at the top. Graduated from high school and bought a choppa." He carries over this good-will into the star-studded track "Ghetto Dreams" featuring hook duty by John Legend and a blessing from Scarface. Lamenting about the never-ending nature of the grind, the Chained One starts off paying homage to the legend on the track, echoing the opening bars of "Mind Playing Tricks on Me." Legend sound biblical on the track, dipping into the gospel intonations in his voice. And Face Mob joins in on the final verse over a beat that makes one recall the Roc-a-Fella heydays of this and this, "Ghetto Dreams" sliding in pretty nicely between the two of them.

After running through a majority of the album and bonus cuts, 2 Chainz thanked everyone and shouted out "the best label in the universe." After the years of hard work being put in by both parties, artist and label, a lot more people are going know the name after August 15. The TRUE TRU Warrior is here.
2 Chainz featuring Drake -- "No Lie"
1. Yuck! (feat. Lil Wayne)
2. Crack
3. Dope Peddler
4. No Lie (feat. Drake)
5. Birthday Song (feat. Kanye West)
6. I'm Different
7. Extremely Blessed (feat. The-Dream)
8. I Luv Dem Strippers (feat. Nicki Minaj)
9. Stop Me Now (feat. Dolla Boy)
10. Money Machine
11. In Town (feat. Mike Posner)
12. Ghetto Dreams (feat. Scarface, John Legend)
13. Wut We Doin? (feat. Cap1)
Deluxe Edition
14. Countdown (feat. Chris Brown)
15. Like Me
16. Feel Good
17. Riot
Pre-order Based on a T.R.U. Story here: iTunes
REAL LIFE. REAL NEWS. REAL VOICES.
Help us tell more of the stories that matter from voices that too often remain unheard.