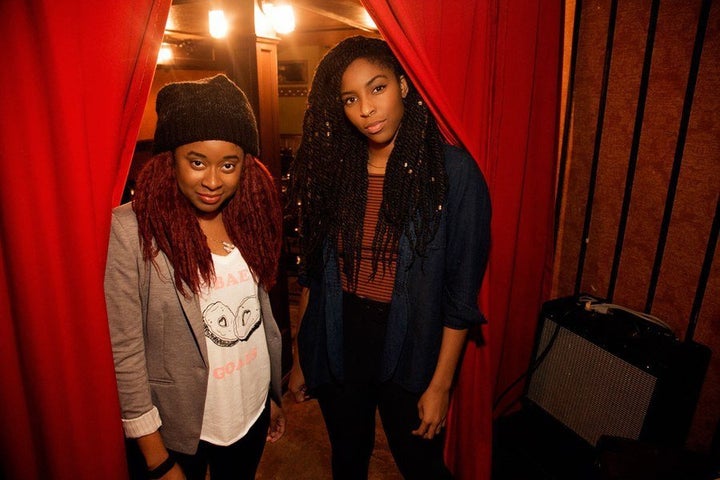 "Butt-hurt white dudes," move out of Jessica Williams and Phoebe Robinson's Twitter mentions because they're unapologetic as ever in their new podcast "2 Dope Queens," which premieres on WNYC Tuesday.
The show, which stemmed from Robinson's BlariaLIVE! shows, combines live stand-up and intimate conversations between the two queens off-stage. The topics they discuss run the gamut from light politics and racist cab drivers to dating and the importance of cocoa butter. One of the most distinguishing things about their Brooklyn-based podcast, however, is that it doubles as a platform to bring comedians from various backgrounds to the forefront.
"For our show, people get to be the stars of their own stories and they get to be the stars of their own stand up," Williams said during a press conference. "So it's really cool to give our friends and a lot of people of color and different orientations an opportunity to speak for themselves and be sort of the main character as opposed to like the side character or supporting character."
The hosts told The Huffington Post that "2 Dope Queens" serves as a response to the non-inclusive comedy world where people of color often find themselves being the only one in the room. They also said that they hope mainstream comedy outlets can learn a thing or two from their formula.
"In comedy or entertainment there's always 'well where are the black women, where are the funny gay people' and it's like you're not looking," Robinson said. "Like we're everywhere, you're choosing not to see us and I think with this platform, you're gonna see very distinct and diverse voices that like people aren't paying attention to for no other reason than that they're lazy. Hopefully, it will motivate them to be like, 'oh yea, maybe I should look outside of like my narrow viewpoint of the world and put other people in shows.'"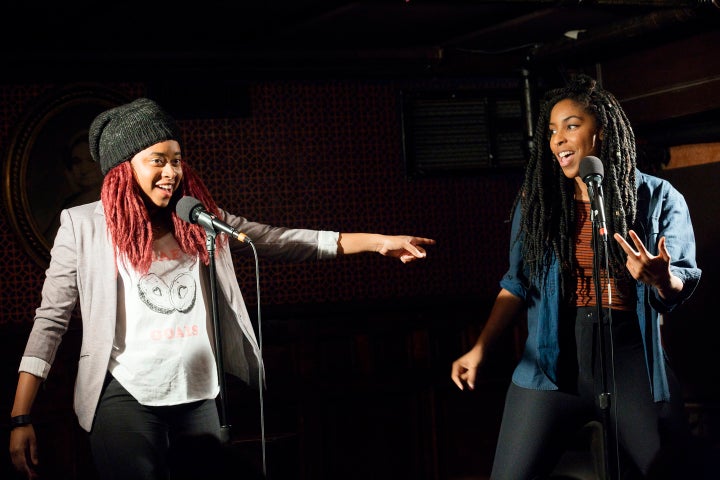 Though they're anticipating some backlash in the form of the aforementioned "butt-hurt white dudes," they made a point to remind audiences that the stories comedians from different backgrounds can bring to the table will probably be able to resonate with everyone. They went on to add that diversity can also help to break down the idea that comedians of color have to fit into a mold.
"There's always that stereotype, I think, in television where it's like a black lady who's always telling like a white dude like Patrick Dempsey, 'You, need to get it together!' We can do more than 'you need to get it together,'" Williams said. "We go through so much. We're like awkward and weird and funny and sometimes sad and sometimes happy. We have this whole range and so I hope that that's shown in this podcast and I hope that other people see that."
New episodes of "2 Dope Queens," a production of WNYC Studios, will air each Tuesday through June 14. Check out the first episode of this too dope podcast below.
Before You Go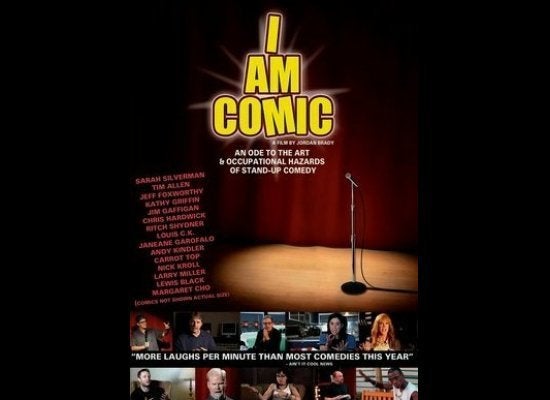 Comedy Documentaries On Netflix
Popular in the Community