Southern food is a truly special type of cuisine -- and few know this better than Corey Simmons and Ramone Dickerson. These two Southern boys are the geniuses behind the world's first stuffed chicken wing, a treat they serve up on their food truck in South Carolina. The wings are stuffed with savory Southern staples, like jambalaya and mac & cheese, which both Corey and Ramone grew up eating.
In a lifetime of consuming and cooking hearty comfort food, Corey and Ramone, also the stars of OWN's "2 Fat 2 Fly," say they've come to realize that there are really only three classic dishes that every good Southerner knows how to make.
"We're going to show you the three things that really make up Southern cooking," Ramone says in the above video. "The three things every Southern chef has to have."
"Pay very, very close attention," Corey adds.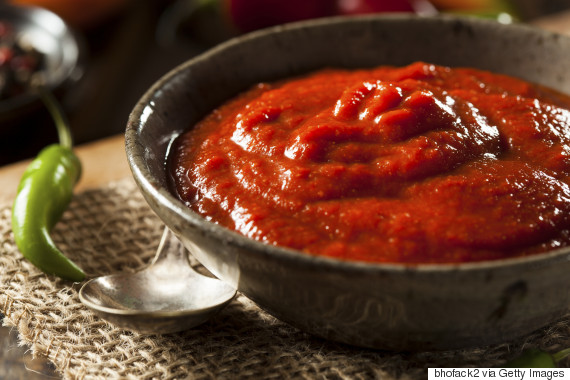 "First and foremost, I need you to know that this is the key staple," Corey says. "A nice, round, balanced, vinegar-y, tangy hot sauce."
These guys make their own hot sauce, which they insist that anyone can do. As Ramone points out, it all comes down to the peppers. He uses red peppers, orange peppers for a bit of sweetness and, of course, jalapeno peppers to bring the heat.
"Just in case you guys are wondering, the heat is in the pith -- not in the seeds," Ramone clarifies. "If you just want pepper flavor, you can cut that pith out."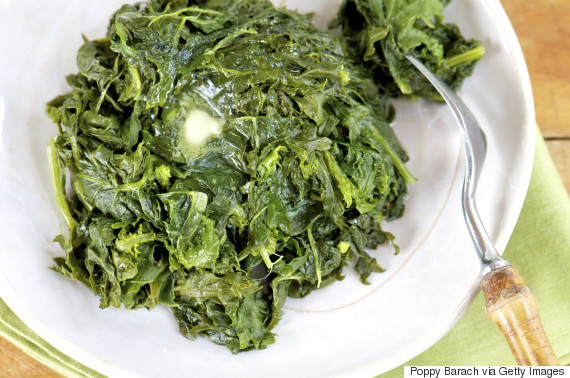 "We like to call [this] a 'Southern salad,'" Corey says.
For as classic as collard greens are in Southern cooking, their bitterness can be off-putting. So, Ramone shares the cooking techniques that help convert even the most hesitant eater into a big fan of collard greens.
"We sauté them [in] a little bit of bacon fat, salt, sugar to balance out the bitterness," he says. "Then we finish it with chicken stock... That's how we love them!"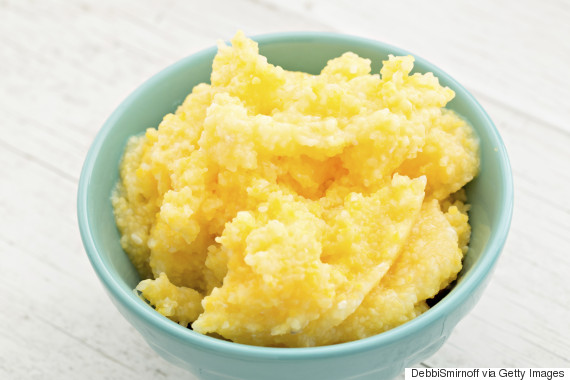 Finally, the men turn their attention to what Corey calls "the most amazing food ever." Stone-ground cream grits rounds out these Southern staples.
"We use coarse-ground. We like to soak them, [which] really softens up those kernels and kind of hydrates them," Ramone explains. "Cuts your cooking time in half as well."
He preserves that water and then uses it to cook the grits -- "It has a lot of nice starch," he says -- and adds the finishing touches after the grits have turned into soft, velvety granules: butter and heavy whipping cream.
"We go with some cream cheese and tarragon because we like to push the envelope," Ramone adds.
Corey and Ramone's show, "2 Fat 2 Fly," airs Saturdays at 9 p.m. ET on OWN.
A Surprising Way To The Holy Grail Of Chicken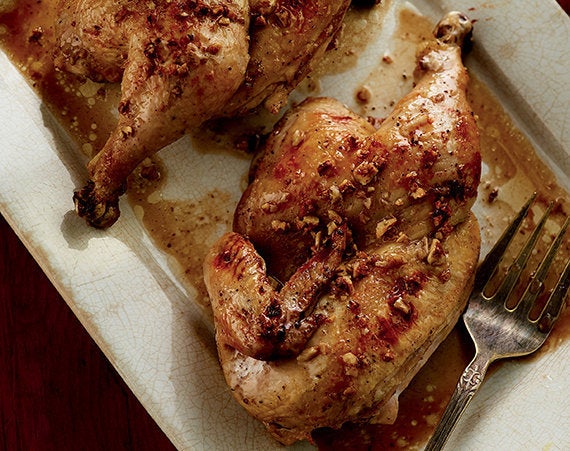 A Go-To Bird For All Seasons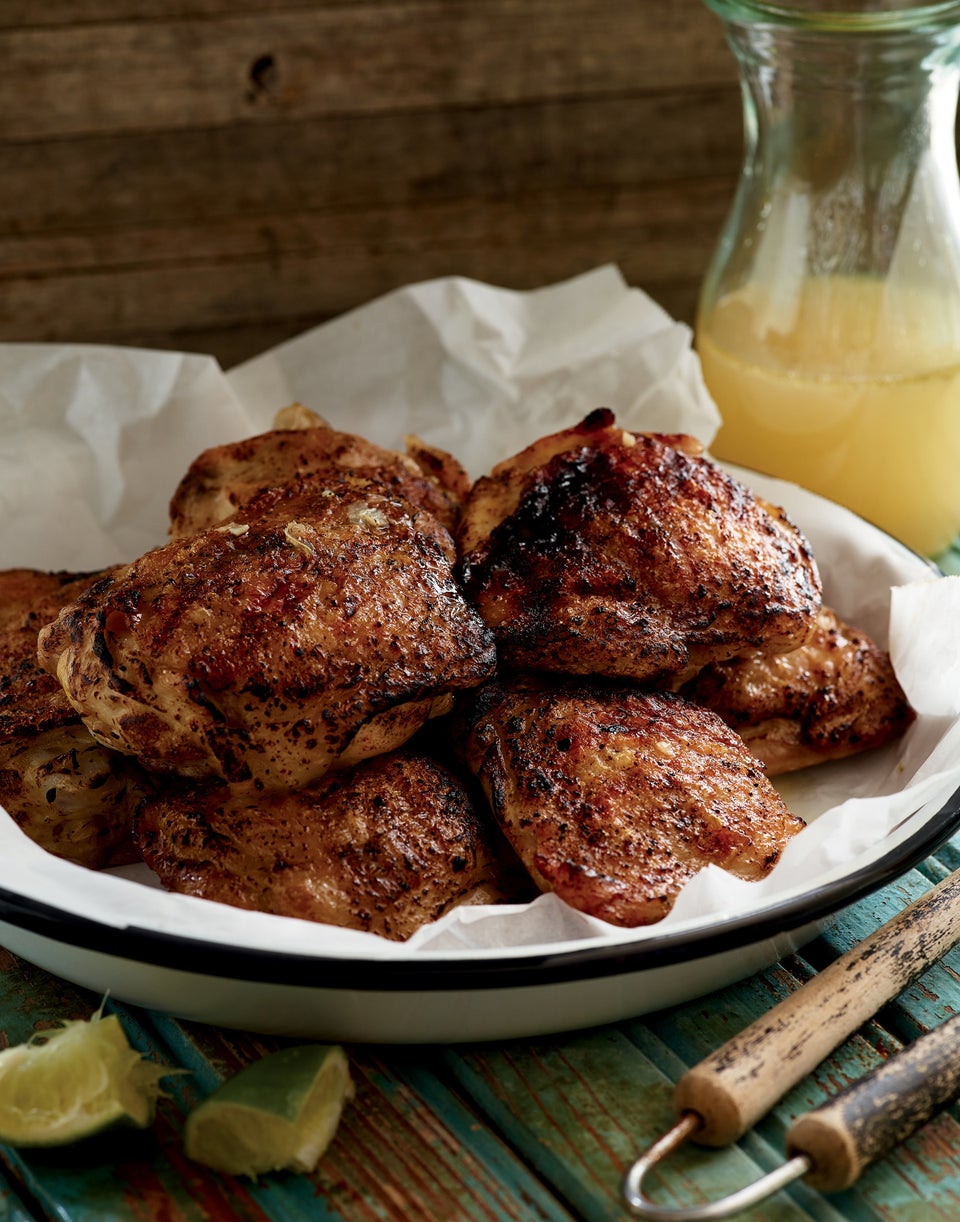 A Fantastic Use for Croutons (That's Not Salad)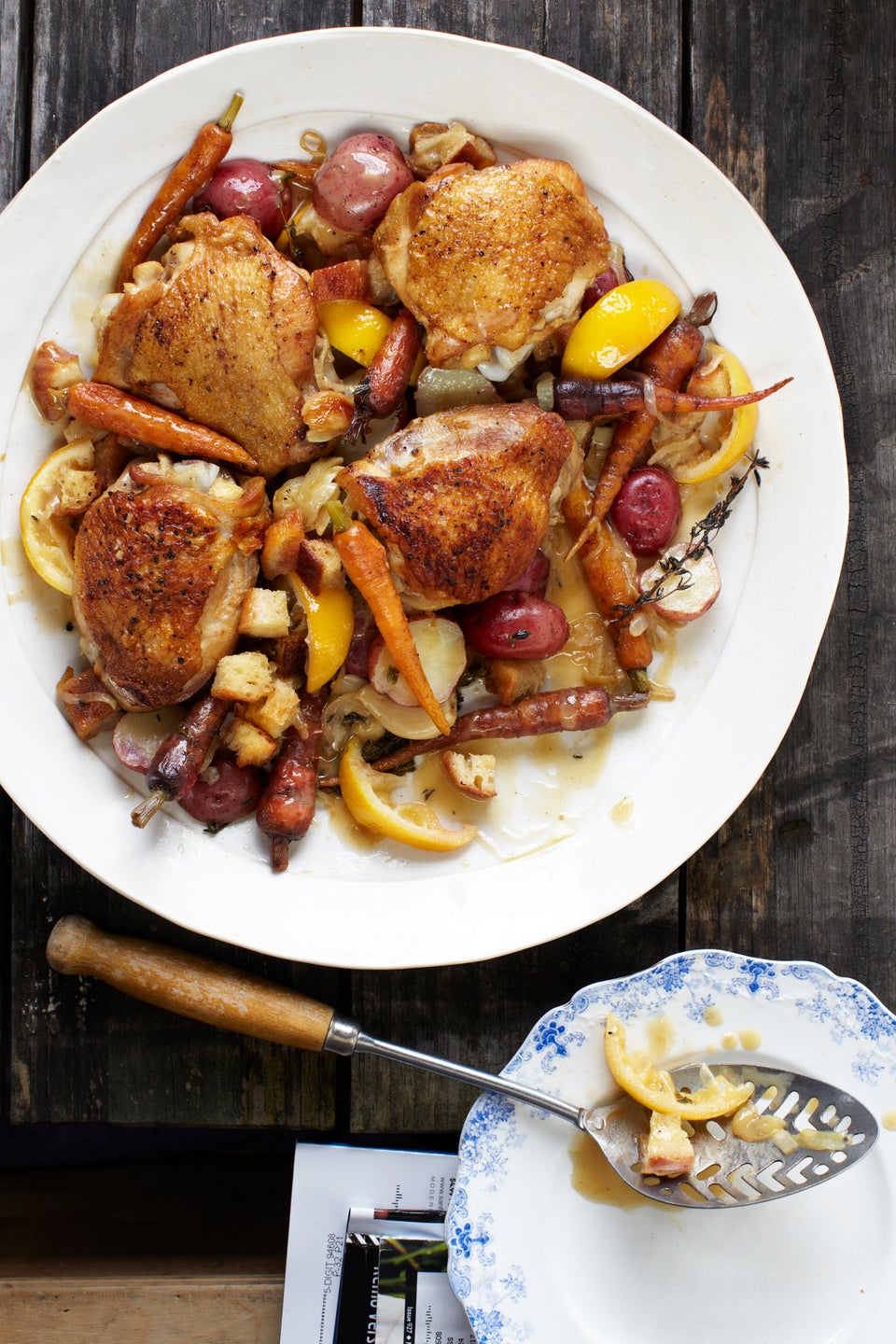 The Best Chicken Salad You've Never Had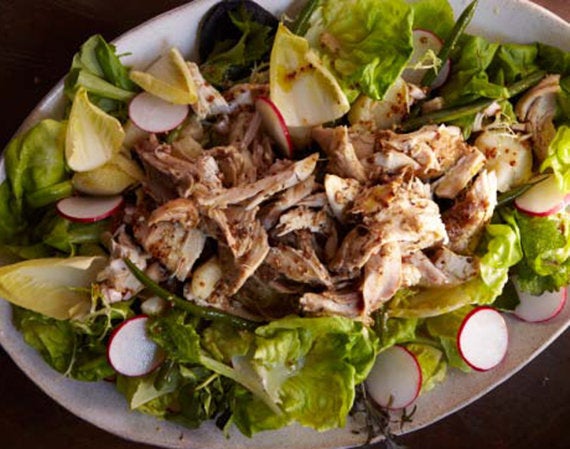 The Throw-It-in-a-Pan-and-Forget-About-It Chicken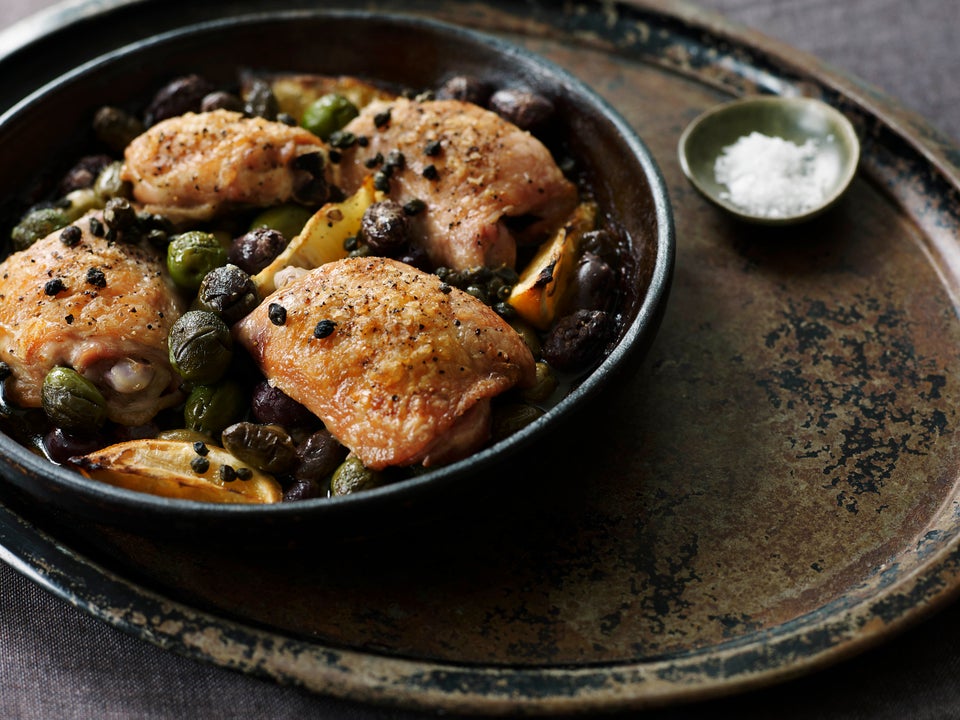 Popular in the Community