Pumpkin season is in full swing, and it's important to get your fill before those big orange gourds disappear again until next year. We've brought you lots of dessert ideas to make with pumpkins, and there is of course loads of pie to make, but we have another suggestion (one that doesn't actually require a pumpkin, but just a can of pumpkin puree). It's a delightfully easy, and decadently rich two-ingredient pumpkin brownie recipe. Just look at these beauties.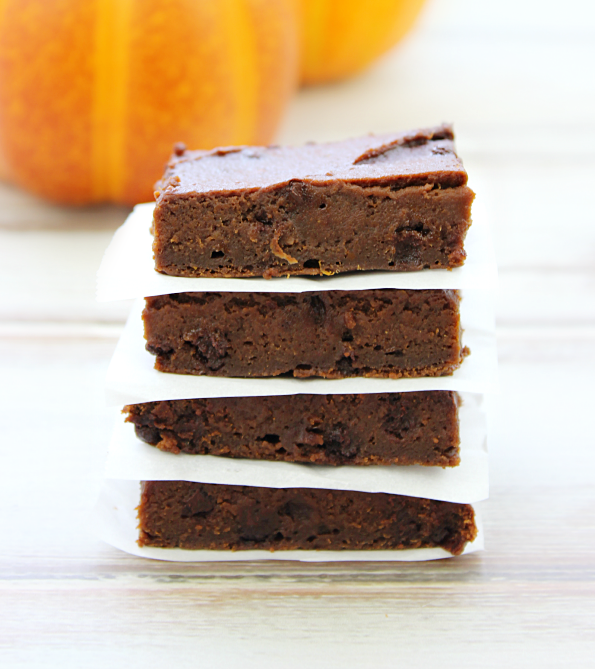 Food blogger Love Bakes Good Cakes shared this recipe and we couldn't be more excited. Not only are two-ingredient dessert recipes the best (like with this Nutella brownie recipe), but pumpkin brownies combine our two favorite things this time of year. Plus, did we mention how easy they are to make??
All you'll need is a jar of pumpkin puree (not pumpkin pie filling) and a box of brownie mix. No eggs, no oil, nothing else. Head on over for the recipe and then eat all the brownies.