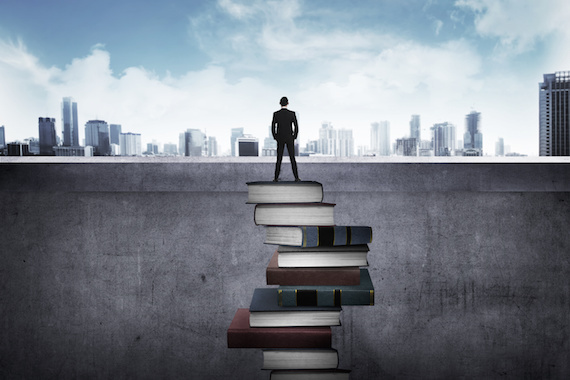 I enjoy volunteering as a VP on the board of the Atlanta Chapter of National Association of Asian American Professionals (NAAAP).
During one of our monthly networking breakfast meetings, Jenny Harrison from the Coca-Cola Company joined us as a guest speaker. She is one of the most approachable, relaxed and friendly people I have ever met.
You can tell she is a happy person.
Jenny shared her experiences of working close to 20 years in the corporate world, and how she progressed in her career. She revealed that her career wasn't a straight shot to what she wanted to do. But she is now where she wants to be.
Jenny is a director of a global division of the company.
In her talk, she shared two traits that she believes helped her achieve her career goal. Below, I list them for you:
Trait No. 1: Clear vision.
She said from a very young age, she knew she wanted to work in the international field. She knew she was a corporate girl at heart. She also was clear that she didn't want to travel as extensively as she had as a consultant because she wanted to spend more time with her husband. She said she didn't know exactly how she would get there, but she was clear about what she wanted to achieve.
When you know what you want, your priorities become clear. Priorities become your guidelines, which makes it easier to make decisions.
Trait No. 2: Taking full responsibility.
Jenny owns who she is. She owns what she wants. She owns what she does.
In other words, she takes full responsibility for her actions and choices.
I see this trait in the most successful people I know.
They all take full responsibility for their lives.
In other words, they don't blame others, the economy, the company, the society, the misfortune, the boss, the client, the family, or the craziness around them for where they are now.
They understand that they are where they are in their lives because of their own actions.
This is the successful mindset.
If you are not where you want to be right now, don't fret.
You Have The Power To Change.
You have everything you need to change your mindset.
Start by deciding to take responsibility of your own actions. When you catch yourself making up excuses or telling yourself stories to justify why you didn't take a certain action, write them down.
Be honest with yourself when you notice old "blaming-others thinking." Then, start noticing your habit of believing your limiting thoughts. After you get clear about the beliefs that hold you back, you can establish new thoughts and habits to replace them.
I recommend you write your limiting beliefs in your journal. Include the real reasons behind your inaction. Face the truth. Be honest. Without facing the truth, you won't be able to change.
What are the excuses or stories you tell yourself? This is a safe space to share them. Shining light on them is the first step to eliminating them for good. Share your limiting beliefs in the comments below.
Nozomi Morgan, MBA, is a certified Executive Coach and the Founder and President of Michiki Morgan Worldwide LLC. Addition to coaching, she speaks and trains on leadership, career, professional development and cross-cultural business communication.