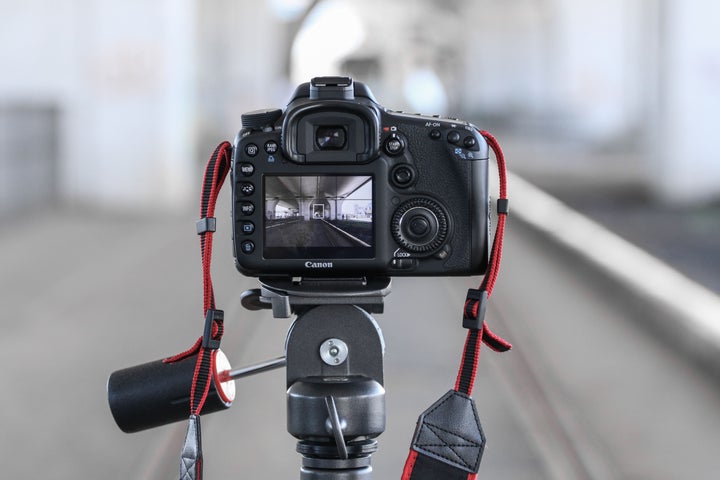 Ever since I purchased my first DSLR, I have been fascinated by cinematography. The ability of a good videographer to capture your attention and your emotions, to convey a multi-faceted and well-composed message is certain. The opportunity this creates for entrepreneurs is significant. As video-content production has become more accessible, its impact has also become more apparent. The data supporting the impact of video content on sales is clear. Video content has incredible potential to develop trust, increase conversions and ultimately drive profits. Entrepreneurs lose a significant opportunity if they don't take advantage of this marketing channel. Consumers agree. 43% of people want more video content from businesses. 52% of marketers worldwide named video as the platform with the highest return on investment.
43% of people want more video content from businesses. 52% of marketers worldwide named video as the platform with the highest return on investment.
In the past, creating great videos required expensive equipment and a specialized skill-set. As those barriers have diminished, the importance of video content development for entrepreneurs has increased. I bought my first DSLR 7 years ago, it was a Canon Rebel T2i. The Rebel T2i was revolutionary because it provided the average person access to equipment with the ability to create a professional looking, Hollywood movie appearance, at under $1000. Similar quality footage would cost thousands prior to its introduction. This video by award-winning Youtuber Chung Dha illustrates what was possible with this camera. This incredible video by Youtuber Andyx also pushes the t2i to its limits with beautiful footage.
Now whether I was able to create videos of similar caliber is a different question. The Rebel t2i was the first step in mass-market access to high-production quality equipment. For entrepreneurs, a committed effort towards video-content development is important but having the right equipment is necessary. Since the introduction of the t2i, improvements in equipment and software have made video-production even easier and more affordable. This has made video marketing accessible and necessary. In today's economy, it is absolutely integral for entrepreneurs and marketers to use video content to advertise their business. Here are 2 reasons entrepreneurs and markets should be focusing on video-content development:
1. Consumers are spending more time watching Videos
Consumers spend a limited amount of time on the internet. This time is increasingly being redistributed towards video content. People are spending less time on blogs, magazines and other content. The impact of written content is diminishing. The importance of video content is becoming more significant.
Videos will represent 82% of all internet traffic by 2021.
This includes both consumer and business traffic. Live video will grow from 3% today to 13% by 2021 and mobile video will account for 73% of all mobile traffic. As people watch more videos and read less content - entrepreneurs will have to give less emphasis to written content and increase investment in video marketing. As the marketing dynamic changes - businesses who are unable to evolve will be unable to compete.
This increased interest illustrates that videos are a better medium to compete for consumer time and attention. Businesses must present their message in marketing channels prospective buyers are already visiting. Videos are a more competitive method to attract valuable consumer time.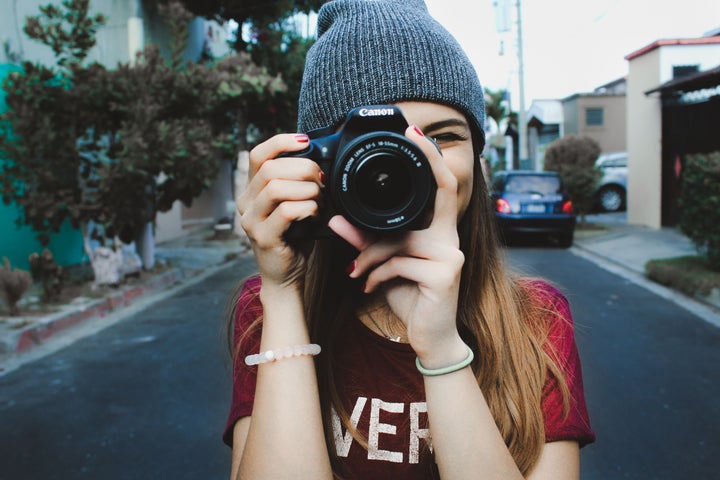 2. Videos lead to higher engagement and better data.
The results are evident even for email campaigns. According to a report by Forrester Research, including a video in an email leads to a 2-3x increase in click-through rate. Just mentioning the word "video" in an email subject line increases click-through by 13%!
In the world of digital marketing – data is king. A marketer equipped with the right data can make effective decisions that drive sales and increase return on investment. Video content provides more data insights allowing marketers to see how much of a video is viewed, which parts were re-watched and whether a viewer came back, watched it again or shared with friends. As marketers collect video data, they tend to start generating more video content. Companies using advanced analytics are more likely to increase video content budgets because their data indicates it's a better investment.
Video content supports organic lead generation. An optimized video increases your chance of being on the first page of Google search results by 53 times. A video content strategy can increase organic traffic from search engines by 157%. Google algorithms take into account how long a visitor spends on your website after searching a certain keyword. Videos drive longer visits and signal search engines that your website has great content. This drives better search engine results and helps you grow your business.
According to a recent benchmark report by Demand Metric, 70% of marketers say video conversion rates outperform other marketing content. Marketers using video grow revenue faster than non-video users. Studies show that watching a product-explainer video has a significant impact on subsequent purchase decisions.
A video marketing report by Facebook and Nielson suggested that from the moment a video ad was viewed, viewers experienced increased ad recall, brand awareness and purchase intent. This is in contrast to other advertising mediums that often see little or no results in many of these categories. This suggests that video content is able survive banner blindness.
Introducing a video-content marketing strategy can be intimidating. The first step is the most difficult. Do you hire a video-marketing agency or do you develop content yourself? For many entrepreneurs, the second option is a better choice. With the right equipment– creating high-quality productions is easy. If you take the time to set up your production process, you can focus your time on creating the right content and not have to worry about how it will be recorded or edited.
Your computer and recording equipment are important pieces of equipment for video production.
Your camera can make your job a lot easier. The go-to camera for many video marketers and youtubers is the Canon 80D. Casey Neistat – the youtuber and online celebrity – is famously known for his admiration for this camera and its predecessor the 70D. I have used tons of cameras and the 80D just makes life easier. It allows amateur videographers to make high-quality videos. The RODE VideoMic GO is also a very popular go-to piece of hardware for youtubers and video content creators. The best value for an entrepreneur looking to get started is the 80D Creator Kit. The kit includes both pieces of equipment and a lens that is perfect for video development.
The final piece of recording equipment is your lighting. There are a few types of lighting equipment. A soft box lighting kit is important for indoor studio-like settings. A panel light or ring light are a little more versatile if you also plan on shooting outdoors or on the go. The Neewer three-point lighting kit is great if you are on a budget. The specific lighting you need depends on the type of videos you intend to make.
Your computer matters because it can impact the amount of time it takes your editing software to generate your video. Generally speaking you need at least a 2GHz multi-core processer, 2-4 GB of RAM, a GPU accelerated graphics card and an SSD hard drive. For Apple users – any iMAC or MacBook Pro typically have the necessary specifications. If you prefer PCs, you will have to make sure you meet the requirements.
By focusing on video-content, marketers can drastically increase user engagement, conversions, return on investment and ultimately profit.
Purchasing the right equipment is an important first step in developing a marketing strategy that focuses on video-content development. As consumers spend more time online watching videos – the importance of this marketing stream continues to grow. Businesses who are unable to keep up with the trends will be unable to compete effectively. Video marketing presents an opportunity for marketers to collect better data and generate more leads. By focusing on video-content, marketers can drastically increase user engagement, conversions, return on investment and ultimately profit.
Related
Popular in the Community