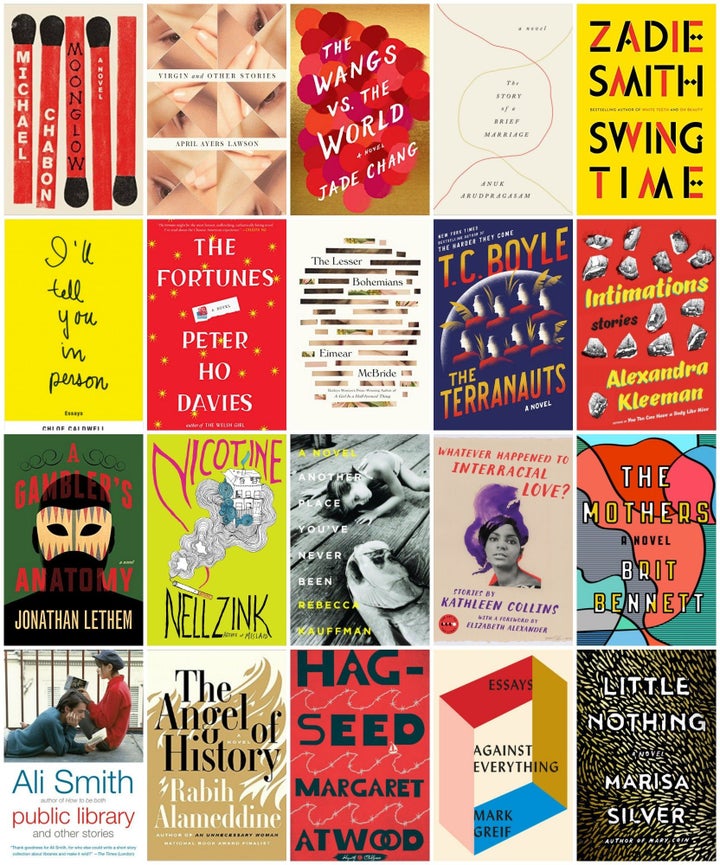 Books ― in the fall. Who knew? We did. Have a read.
The Story of a Brief Marriage by Anuk Arudpragasam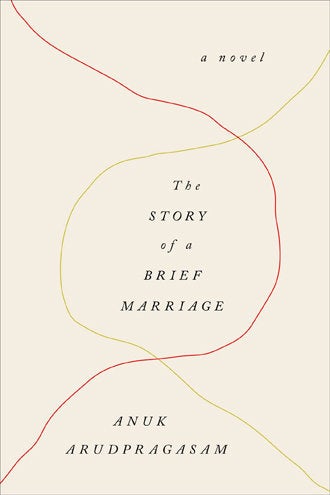 When we discuss the difficulties of marriage, we take for granted that many American relationships at least have the benefit of a solid foundation of basic needs: shelter, food and, to an extent, safety. The Story of a Brief Marriage strips a relationship of those comforts, speaking to something more essential shared between two humans. Protagonist Dinesh is living in an evacuee camp, without a family, and without a future he can count on, when a stranger proposes that he marry his daughter. Dinesh considers the offer, and the possibility of intimacy, over the course of a single, trying day. ― Maddie Crum
Against Everything: Essays by Mark Greif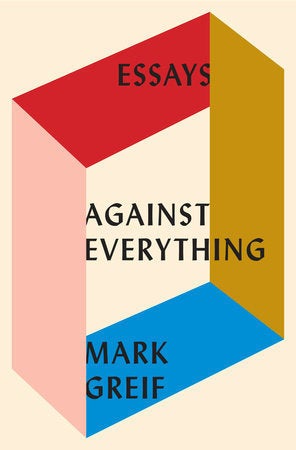 If you're not an n+1 subscriber, maybe you've missed cofounder Mark Greif's years of essayistic genius for the magazine. This book is a one-stop shop to fix that. In thoughtful, deeply informed, nuanced works of criticism, Greif makes the case "Against Exercise," questions "What Was the Hipster?" and delves into "Octomom and the Market in Babies." He hits pop music, punk music, rap and reality TV. He unpacks interacting with the police and the military industrial complex. His dense, footnoted pieces might actually be better suited to a weighty hardcover than they ever were to web distribution, and fans of in-depth cultural criticism will have the perfect companion in this compendium this fall. ― Claire Fallon 
The Fortunes by Peter Ho Davies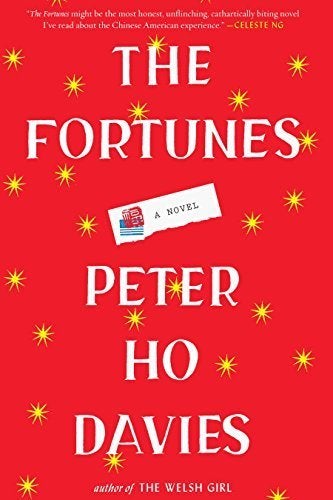 Two years ago, BuzzFeed's Anne Helen Petersen published a long piece on Anna May Wong, the first Chinese Hollywood movie star, tracing how the actress was exoticized and segregated in the industry, then ultimately forgotten by many accounts of early film history. Peter Ho Davies' four-part, four-era fictional saga of Chinese immigrant and Chinese-American life revolves around Wong ― as well as two other historical figures, Ah Ling and Vincent Chin ― and a fictional, half-Chinese character, John Ling Smith, who visits China to adopt a baby. Through these frames, The Fortunes cinematically unfolds the evolution of the Chinese-American life over the course of much of America's history. This includes no trivial degree of racial prejudice and violence and, at minimum, a sense of uncertain identity among some Chinese-Americans who feel no natural linguistic or cultural connection to China yet grew up in a country where many default to perceiving Asian faces as "other" or "foreign." At a time when the nation is confronting so many racial and other social problems, Davies' novel resurfaces several of the darker moments in the history of America's treatment of Chinese immigrants and Chinese-Americans in vivid terms that make each historical moment alive and rich with nuance. ― CF
Little Nothing by Marisa Silver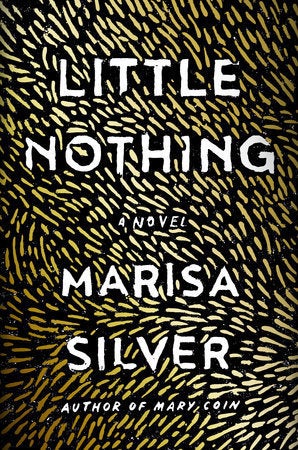 In the register of a folk tale, Marisa Silver's novel recounts the life of Pavla, a much-wanted child born to Czech peasants at the turn of the 20th century. Pavla becomes a beautiful girl, but she never grows, and her parents realize she was born with dwarfism. They love their clever, striking daughter, but they worry about her condition; finally, they bring her to a doctor who says he can help. Instead, he and his hapless assistant, Danilo, traumatize young Pavla and set her spinning out alone into the world, where she's exploited for her "freak show" condition. Danilo, however, finds himself deeply drawn to the young woman, and becomes a friend and supporter. Both young people, irreparably marked by the event that brought them together, Pavla's doctor appointment, are forever changed. Little Nothing weaves together the historical travesties faced by women and those seen as "different" with broader themes of love and loss. ― CF
Intimations by Alexandra Kleeman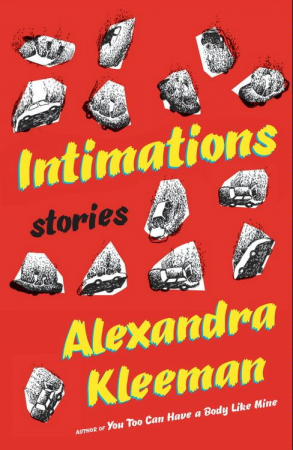 Last year's You Too Can Have a Body Like Mine earned Alexandra Kleeman comparisons to Don DeLillo ― and they're much deserved. Like DeLillo, her spare sentences are each powerful in their own right, but they work together to form funny critiques of her surroundings. Also like DeLillo, Kleeman's interest in semiotics comes across in her work; her characters pick apart the meanings of specific words in absurd, realer-than-real scenes. Her first short story collection will interest anyone who loved her novel and, probably, even people who didn't. She still addresses issues like self-image and consumerism, but the genre shows off her strengths in new arenas, too, like satire and borderline literary horror.  ― MC
Another Place You've Never Been: Stories by Rebecca Kauffman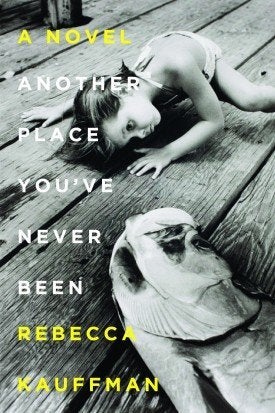 Fans of the vignette style of Richard Linklater's "Boyhood" might enjoy Rebecca Kauffman's take on the roman à clef. Her collection is a set of connected stories, each about a young woman named Tracy who lives and works as a waitress in Buffalo, New York. The stories follow Tracy from childhood to present day, through slumber parties and first forays into the working world. Some are narrated by Tracy herself, but we're given a fuller view of her character from stories told from perspectives of those on the periphery of her life, too. It's an inventive debut that's already been compared to Jennifer Egan's A Visit from the Goon Squad ― and from an indie press, to boot! ― MC
The Lesser Bohemians by Eimear McBride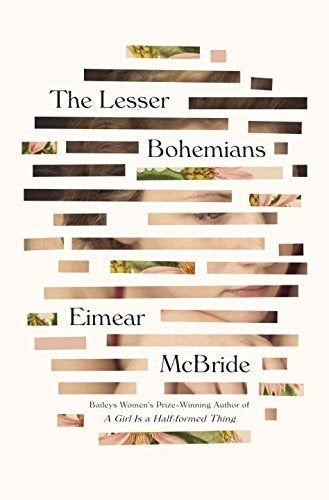 Irish author Eimear McBride exploded onto the scene in 2013 with the publication of A Girl Is a Half-Formed Thing, a heart-wrenching stream-of-consciousness tale about a girl struggling to emerge from an abusive home. The Lesser Bohemians translates that fractured, challenging narrative approach to a perhaps less fundamentally fractured set of narrators: a young aspiring actress and the established actor she falls for in 1990s London. Their increasingly toxic relationship leads both of them to dark places. It's an easy sell as a story, but McBride's prose is deliberately prickly. For those who've been awaiting the reincarnation of dense modernists like James Joyce, The Lesser Bohemians might be a refreshing treat. ― CF
Public Library and Other Stories by Ali Smith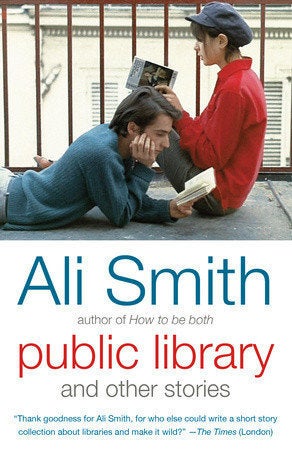 Libraries are in jeopardy. If they're not threatened by defunding, then at least they're threatened by the changing needs of today's users. Some of those needs, although unrelated to books, help bolster a community through Internet access and meeting spaces. Still, it's easy to harbor romantic feelings about the traditional "library," brimming with dusty old tomes. In an homage to public libraries, Ali Smith, a finalist for the Booker prize, shares her love for the spaces through the medium with which she's best acquainted: fiction. Each of the stories in this new collection are about books ― how we interact with them, and how they make us who we are. ― MC
The Wangs vs. the World by Jade Chang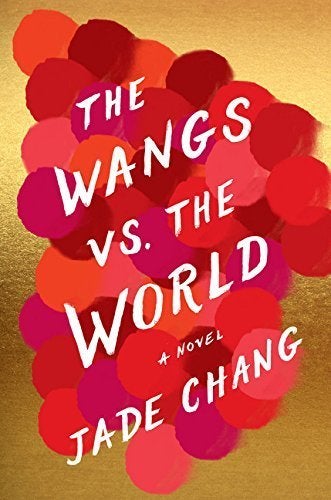 Jade Chang's funny family saga aims to subvert expectations of the immigrant novel ― of which there are a couple on this list! ― showing that the experience can mean, for some, boldness rather than uncertainty. The patriarch, Charles Wang, came to America with plans to take what he saw as his: money and a rich lifestyle, which he achieved through a cosmetics company. After the 2008 financial crisis, he, his second wife, his son, and his two daughters are reeling, trying to regroup and rediscover their place in a world no longer safely ordered by their mountains of cash. Should Wang rebuild in America? Head home to Taiwan, where he grew up? Go to his ancestral home in China to reclaim the princely life he imagines he would have lived, had history not sent his family elsewhere? And what choices will the rest of the family make? The Wangs are brash, troubled and successful when they're not failing catastrophically, and they're unafraid to be exactly who they are in the midst of a world that's falling to pieces. Chang's novel offers a fresh facet of the all-American immigrant story, as well as another look at the still too-little-understood financial crisis, for a tale that's both comical and inescapably poignant. ― CF
The Angel of History by Rabih Alameddine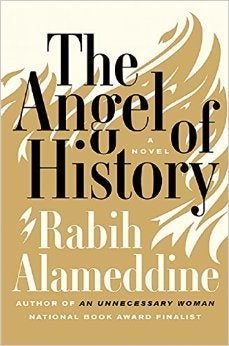 The entirety of The Angel of History takes place in a waiting room as its hero, Jacob, a poet, reflects on his past. He's visited not only by the titular spirit, but by death and Satan, who, in turn, encourage him to give up and indulge in memories. Some of those memories involve his love life as a gay man living in San Francisco, where AIDS was still a looming threat. He reflects, too, on his childhood in Egypt, where he lived with his mother in a whorehouse. Alameddine's previous book, An Unnecessary Woman, made the rounds on awards circuits, and for good reason. ― MC
Nicotine by Nell Zink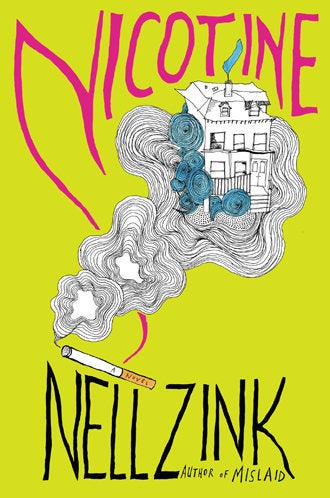 After writing in obscurity (at least to everyone other than Jonathan Franzen) for decades, Nell Zink is churning out inventive book after book, keeping critics satisfied. But will we ever get tired of the glut of Zink? (No. The answer is no.) Nicotine is about a woman who stumbles upon a community of squatters on the land she inherited from her deceased father. When she's forced to reconcile their values with her own millennial-ish mindset, smart hilarity ensues. ― MC
I'll Tell You in Person by Chloe Caldwell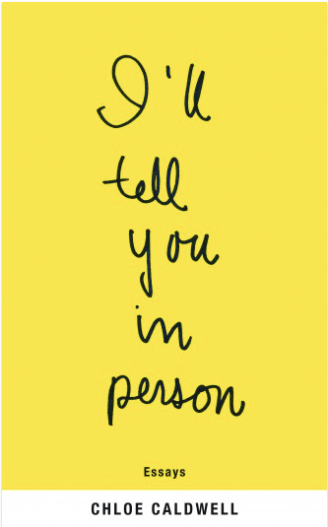 Chloe Caldwell starts off her essay collection with an excerpt from her own journal, circa 2005. "What should I do with my life?" the essay reads. "Music therapist? Retail/venue owner? Substance abuse counselor? Writer?" Her self-analysis has since taken on less of a nebulous shape, perhaps speaking to her maturity, at least as a writer. Still, her book is about adulthood and the changing expectations we have about that stage of life. Her essays are still diaristic in tone ― they're unpretentious and personal ― but she draws powerful conclusions about what it means to grow into a decisive, fully formed person, if such a thing is even possible. ― MC
The Mothers by Brit Bennett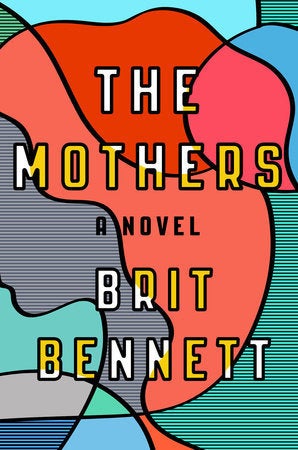 Young adult novelist and all-around badass Jacqueline Woodson called Brit Bennett "the real thing," so, OK, we're listening. Bennett's debut novel The Mothers is about a beautiful woman who makes a decision at a young age ― a decision she carries with her. In her last year of high school she falls in love with the small-town pastor's son, and their romance results in her pregnancy, forcing her to decide what to do next. Gracefully, Bennett explores beauty, gossip, friendship and secrecy. ― MC
Hag-Seed by Margaret Atwood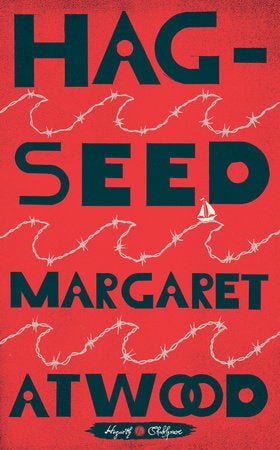 If you had to guess the Shakespearean play Margaret Atwood is retelling in her upcoming novel ― the latest in Hogarth's series of adaptations by prestigious authors ― which would it be? If you guessed "The Tempest," either you're already aware of Hag-Seed, or you're familiar with the speculative fiction doyenne's interests and aesthetics, which make a perfect fit for Shakespeare's last, most outlandish play. Atwood takes the story of the shipwrecked sorcerer Prospero and his daughter, Miranda, and resets it in a prison. There, a lonely theatrical director, plagued by memories of his dead daughter, uses his production of "The Tempest" at a correctional facility to ensnare old enemies into a vengeful trap. Hag-Seed brings a self-referential, contemporary spin to the themes of a play that can sometimes seem alien and distant, yet, like all of Shakespeare's work, is anything but. ― CF
A Gambler's Anatomy by Jonathan Lethem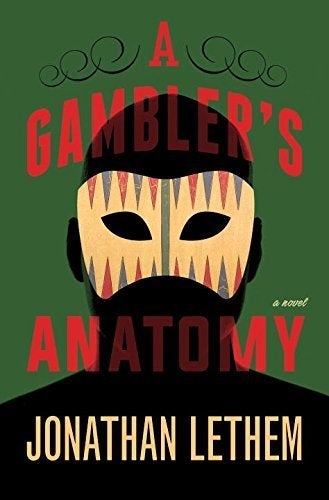 If you're looking for a quirky novel about nose cancer and backgammon gambling, you'll definitely want this one by Jonathan Lethem. His flair for off-kilter plot twist and oddball character, seen through a past foray into straightforward historical realism in his Dissident Gardens, makes a roaring comeback in A Gambler's Anatomy. The gambler, Alexander Bruno, styles himself as a Bond-esque international man of mystery, a backgammon hustler bringing down clueless marks with his psychic gaming abilities. Bruno's latest European caper is cut short by a blooming blot in his vision that turns out to signal a tumor in his nose. With the support of a childhood friend whose intentions he doesn't quite trust, he winds up in Berkeley for treatment. Stripped of his dramatic lifestyle, not to mention his health, Bruno needs to come to grips with who he really is. ― CF 
The Terranauts by T.C. Boyle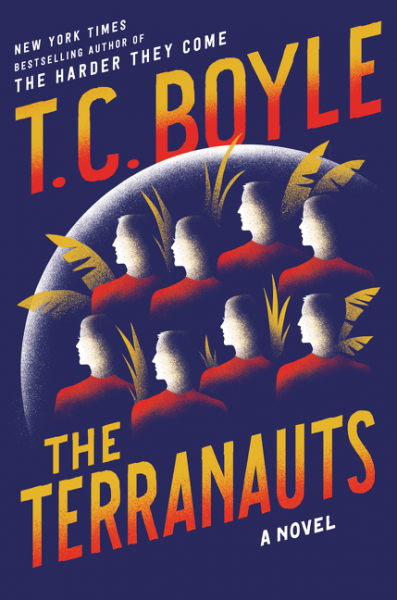 Fans of The Martian and Jeff VanderMeer's soon-to-be-feature-film Annihilation might find a new favorite from an unlikely contributor to the science-fiction genre: T.C. Boyle. Boyle is known for his contributions to the craft of short fiction and for his novelizations of the lives of historical figures. His latest, a novel that follows a group of scientists on their mission to live in a simulation of an off-Earth colony, is somewhat of a departure for him. But it'll be interesting to see how his command of character-crafting applies to such a page-turning plot. ― MC
Virgin and Other Stories by April Ayers Lawson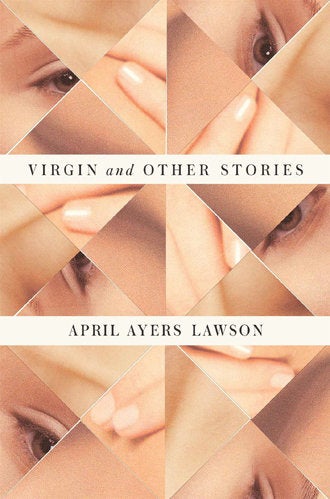 With two completely opposed connotations, "virgin" is a funny word. It elicits images of a woman who has chosen chastity due to her religion but, also, a woman sexualized by society as "uncharted territory." Of course, these two images can coexist, and in Lawson's debut story collection, they often do. The stories are all set in the American South, where religious and sacrilegious values collide. In the titular story, a man questions how close he really is with his young wife who is, yes, a virgin. ― MC
Swing Time by Zadie Smith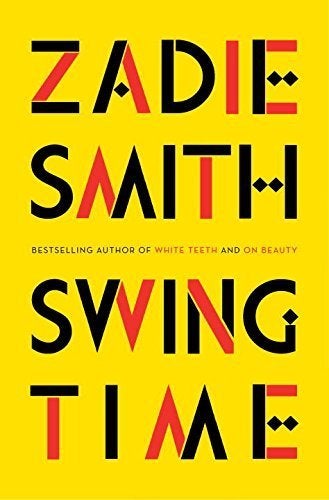 The author of White Teeth, On Beauty, and countless elegant critical essays has a new work of fiction on the way, and, once again, she's looking at young women of color finding their identities as they grow into adulthood. In Swing Time, it's two friends who share a passion for dancing. One finds she has a real talent while the other channels her brilliance into more cerebral pursuits, always questioning the true meaning of art, blackness, community and life. As the women reach their 20s, they part ways ― but their friendship resonates throughout their lives. Smith's philosophical, yet deeply human, approach to fiction always makes a new novel from her an event, and we can't wait for Swing Time to hit bookstores. ― CF
Moonglow by Michael Chabon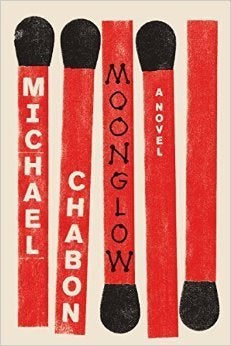 Don't be fooled by the title, which could easily appear on the cover of a sappy YA romance. Michael Chabon, author of The Amazing Adventures of Kavalier & Clay, drew inspiration for his new novel from stories his grandfather told on his deathbed in 1989 ― stories of an eventful life that touched on unexpected bits of history. Moonglow similarly takes the form of a story told by a dying grandfather to his grandson, spanning decades of speculative history both familial and global. It promises to bear all of Chabon's best hallmarks: epic narratives, real and knowable characters, and a dash of warm, wry humor. ― CF
Whatever Happened to Interracial Love? by Kathleen Collins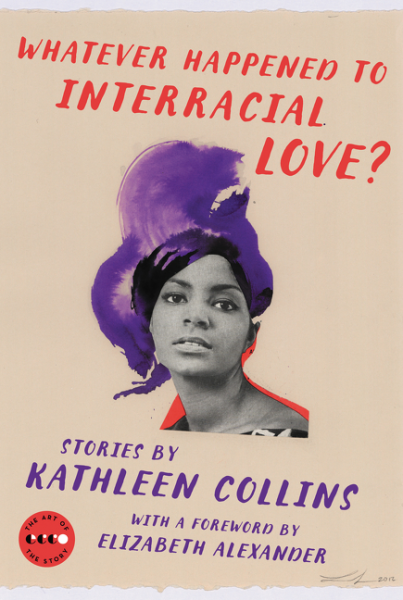 Kathleen Collins died in 1988 at just 46, a few years after producing the film "Losing Ground" ― making her the first black woman to produce a feature-length movie. Now, a never-before-published collection of her short fiction is hitting bookshelves, and, true to her playwriting, filmmaking bona fides, it's a slim assortment of atmospheric vignettes that shoot right to the emotional and psychological cores of her characters. Written several decades ago, the stories offer a piercingly honest, artful peephole into the thoughts and experiences of the black people and women about whom Collins writes. ― CF
Calling all HuffPost superfans!
Sign up for membership to become a founding member and help shape HuffPost's next chapter
BEFORE YOU GO
PHOTO GALLERY
Short Stories Adapted Into Movies