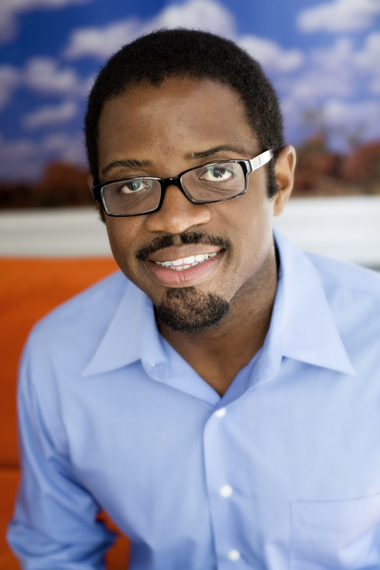 There has been a bright light shining recently on the lack of diversity in Silicon Valley, and the tech world in general. The discussion became so intense that it bled over into the larger corporate world, so that the beam widened to focus first on boards of directors, and then the entire workforce. I believe that we are at a tipping point in the discussion. The question no one seems to be able to answer definitively is, why are the business and technology industries still so deficient when it comes to people of color in leadership roles?
Recent conversations of mine lead me to believe that part of the answer lies in lack of role models. And it is not because they don't exist, because there are plenty of them. It's just that they are largely invisible. Even other highly accomplished, prominent executives are not aware of dozens of their peers.
Over the last two years of traveling across the United States, I have met over 150 fascinating innovators and leaders of great influence. Their accomplishments would easily lead you to expect them to be household names. Yet when I mentioned 20 of them to three different people who fit comfortably in the same group, a vast majority of the names were unknown. One knew 7 of them, the others less than half that.
If these leaders of color are not known to their peers, how can they be effective role models to those who would follow in their footsteps? How can children aspiring to be scientists, young adults with an aptitude for entrepreneurship and those already beginning to climb the ladder of success, benefit from the experience of those who have successfully blazed the trail before them...if few know about it?
This is certainly not the case in sports. Even the entertainment industry is not lagging quite so far behind as it was, though the process is still a long hard slog. But while Michael Jordan, Magic Johnson and Oprah Winfrey became legends in their own time, how is it we are not hearing more about the Chairman of Microsoft?
Not only does John W. Thompson lead one of the giants of American technology companies, but he was an early player in Silicon Valley innovation. And there are so many more. Isn't the man who invented the color monitor, and holds three of IBM's 9 patents, worthy of a magazine cover? Wouldn't you expect the former CEO of Onyx Pharmaceuticals, who created a cancer drug and sold his company for $10.4 billion, to be a household name?
What's important to note here is that these are business leaders who have been performing steadily for years, if not decades. They have outperformed their competition, carved out unique subject matter expertise, invented much needed health care solutions or are quietly, successful and profitably leading Silicon Valley corporations and boards they serve on into the future. Not only should they should be on the cover of magazines, they should be serving on more corporate boards, invested in and collaborated with to improve business outcomes and enhance innovation.
These recent conversations of mine made me realize that this has become a trend in my career. I have somehow come to know about all of these amazing people, while a vast majority of the public is not aware of their existence let alone impact. So I would like to introduce a small group of business geniuses. There are literally hundreds more men and women, but I hope you will find these as inspiring as I do. Google them! Our world could benefit from their stories. From their profiles being raised. Hundreds of others just like them are also out there.
1.Frank Baker, Co-Founder and Managing Partner, Siris Capital
2.Dr. Keith Black, Neurosurgeon and Inventor
3.Byron Boston, CEO, Dynex Capital
4.Lloyd Carney, CEO, Brocade
5.Dr. James Cash, Business Advisor
6.Ted Colbert, Chief Information Officer and VP of Information Technology, The Boeing Company
7.Tony Coles, M.D., Yumanity Therapeutics, Co-Founder (former Onyx Pharmaceuticals CEO)
8.Ed Dandridge, Chief Communications Officer, Marsh & McLennan Companies, Inc.
9.Lloyd Dean, CEO, Dignity Health
10.Mark Dean, Inventor
11.David Drummond, SVP, Corporate Development, Chief Legal Officer and Secretary, Alphabet Inc.
12.Chinedu Echeruo, Inventor of HopStop.com and Tripology.com
13.Lonnie Johnson, Inventor
14.Strive Masiyiwa, Founder and Executive Chairman, Econet Wireless
15.Emmit McHenry, Founder, Network Solutions
16.Robert F. Smith, Chairman and CEO, Vista Equity Partners
17.Kevin Stephens, President, Commercial & Advertising Operations
18.David Steward, CEO, World Wide Technologies
19.John W. Thompson, Chairman, Microsoft
20.Bernard J. Tyson, Chairman and CEO, Kaiser Permanente
About the Author
As the founder and CEO of Culture Shift Labs, Andrea Hoffman is a business growth strategist, advisor to senior leaders, author and subject matter expert on the "diverse elite." She helps bold thinking executives and corporations assess and create growth strategies and tactics. Email her to ask why friends affectionately call her a "leprechaun".
Related
Popular in the Community