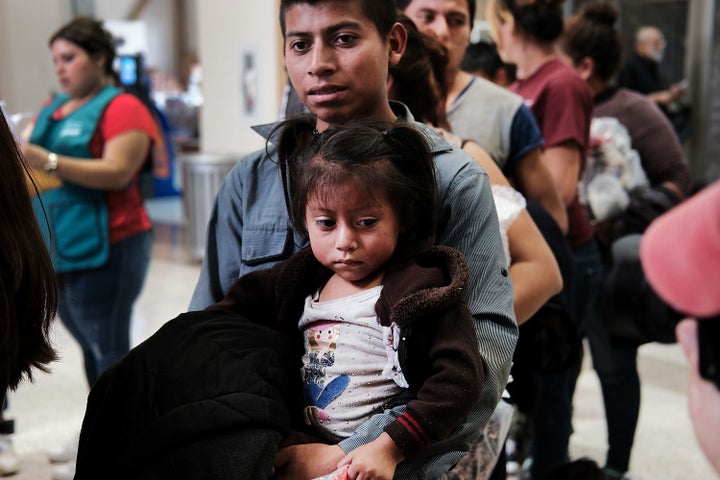 RAICES aims to reunite 2,500 migrant children with their mothers, citing bond costs ranging from $5,000 to $10,000.
An estimated 2,500 children were separated from their families at the border and placed in facilities across the country before Trump signed an executive order halting the practice on June 20. The president's administration still has yet to release a comprehensive reunification plan.
Late last month, U.S. District Judge Dana Sabraw of San Diego ordered the Trump administration to reunite children under age 5 with their families within 14 days, and older children within 30 days.
"By offering this bond payment, RAICES hopes to help the administration comply with its court ordered obligations," the group, which provides legal services for immigrants in Texas, said in a statement.
Their campaign quickly picked up steam as the full impact of the Trump administration's zero tolerance border policy became widely realized.
As of Tuesday morning, more than 535,000 people ― including Facebook CEO Mark Zuckerberg and chief operating officer Sheryl Sandberg ― had made donations totaling $20.66 million. The Willners' Facebook campaign is now the largest the social network has seen.
"RAICES is dedicated, and uniquely positioned to take on the task of paying bonds for parents separated from their children, one by one. But it doesn't have to be that hard," RAICES executive director Jonathan Ryan said in a statement.
"RAICES will do it, but the administration forced us into this position, and we demand that they end this now," Ryan said. "If they don't, we'll continue our work. We will write every single individual bond check. The administration's actions have already put a moral stain on the United States, and failure to accept this bond check will only delay and put reunification at risk."
Popular in the Community