Eight years after they won a $20 million "popcorn lung" lawsuit against the makers of a toxic butter flavoring used in microwave snacks, a Missouri couple has filed for bankruptcy and is being forced to sell their $3.9 million home in order to satisfy creditors.
According to the Joplin Globe, Eric and Cassandra Peoples of Carthage filed for Chapter 7 bankruptcy last month in U.S. District Court in Springfield. Among the claims against the couple, who have two children, is a bill for $107,147 that the builder of their palatial home on 10.5 acres says is still owed to him.
The couple's financial problems represent a sharp turnaround since 2004, when Eric Peoples won a verdict against International Flavors and Fragrances Inc. and its subsidiary Bush Boake Allen Inc., which made the artificial butter flavoring used at the popcorn plant in Jasper where he worked. A jury awarded him $18 million and his wife $2 million.
His case would be the first of a series of lawsuits brought by workers against the makers of butter flavoring. More recently, a Colorado man, Wayne Watson, won a $7 million verdict after developing popcorn lung from eating two bags of microwave buttered popcorn daily for 10 years. That case was the first to be won by a consumer harmed by the artificial butter flavoring.
Doctors at Eric's trial said he had developed "popcorn lung," or bronchiolitis obliterans, because of exposure to diacetyl, the chemical that reproduces butter's taste and smell. As the Daily Mail noted, research has shown that when the chemical is heated, it gives off a toxic gas that when inhaled regularly can cause lung problems such as shortness of breath and wheezing.
In awarding the Peoples damages, the jury took into account testimony by doctors that said Eric, then 32, would one day need a double-lung transplant.
But less than a decade later, the money awarded to help offset those expected medical costs appears gone though it isn't clear how much of the $20 million verdict they eventually received. At the time, Eric said that 35 percent would go to his lawyer, Ken McClain. He has said some of the money would be distributed to other affected workers.
Court records cited by the Globe put the value of the couple's home at $700,000 and their personal property at $32,992. According to ABC, that includes two Honda cars, a Chrysler PT Cruiser and a Kawasaki Mule as well as a bedroom set, end tables, china, lamps, dryer, a VCR and $50 worth of camera equipment. Also listed: a microwave oven -- though presumably not for making popcorn.
The couple claims liabilities of $611,085, including a $482,876 mortgage, owed to more than a dozen creditors, including the dealer where they bought two all-terrain vehicles.
The papers indicate that Jeff Neely, the contractor who spent five years building the couple's home, sued them in August 2011 for $107,147. When they failed to pay, a judge ruled the builder was entitled to annual interest of 9 percent.
In December, the couple asked the judge to set aside the debt because of Eric's declining health, among other things. The Peoples also said they believed the house would cost just $400,000 but over time the price tag soared to more than $3.9 million.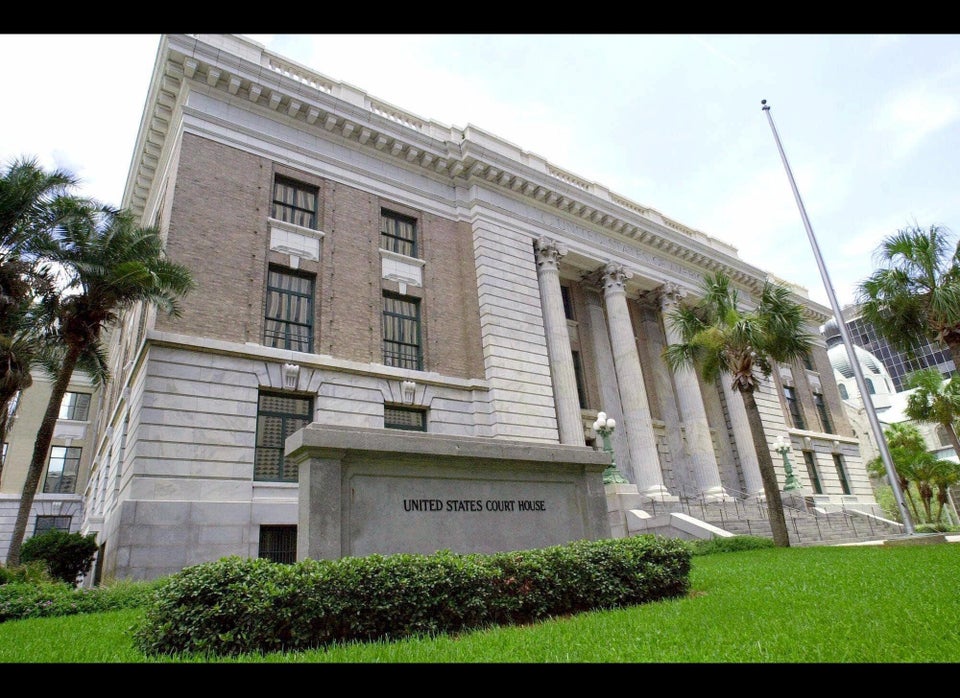 10 Best States To Sue A Company
Popular in the Community