Interviewed Sotiris Bassakaropoulos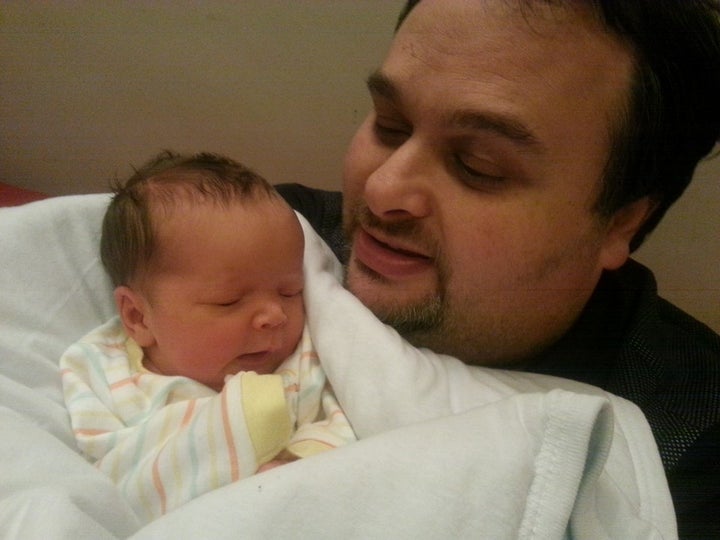 20 Questions For Internet Marketing Newbies Sotiris Bassakaropoulos Interviewed By Daniel Mancini
If you're reading this blog you're in for quite a treat, because today I have with me someone with an abundant amount of experience, in fact he's been internet marketing online for over 10 years now he's had a lot of success and he's spent years and years teaching people how they could do the same.
I'd like to introduce you to Sotiris Bassakaropoulos who has been an excellent mentor to me and someone who I now consider a good friend, if you haven't met sotiris before you may have come across him in the New York Times best selling book the "laptop millionaire" which was written by Mark Anastasi, Sotiris was mentioned in the book twice and he has vast amount of experience, today he has kindly agreed for me to interview him the topic of today's interview is going to be 20 questions for internet newbies "Hi Daniel, thanks for the very nice introduction." You're welcome. Thank you so much for taking your time to do this interview, would you like to introduce yourself and tell us all a little bit about how you started online marketing and why you chose this career?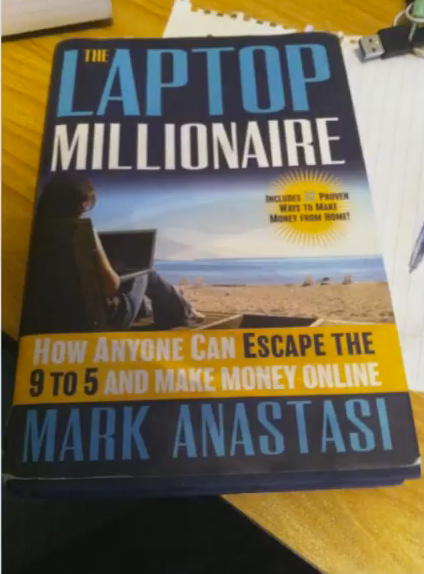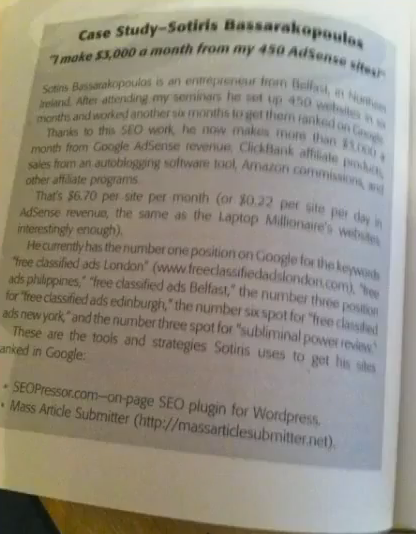 "I started to market products and services on the internet about 12 years ago and I set up a really basic website on a site builder at the time. I had other things going on and I had a job at a call centre.
I've had a lot of jobs in my life but I had never been fired from a job before. But one day I asked to come in late so that I could book our wedding for Valentine's Day and I said that I would be in at 11 am instead of 9am. When I arrived at work (at 11 o'clock) I was told that I was fired for being late. Even though I told them that I would be late two days ago.
That day I made a decision that today was going to be the last day that someone would be able to control my income, my finances, when I went on holiday or when I start work etc. I decided that I would be responsible for my own income and my own finances and I started studying on the internet and went to quite a few seminars.
At one of the seminars I came across someone who had made £50 million in 10 years.
I spent about £12,000 that day and signed up for about 4 courses that were around £3,000 each and I decided that I was going to make money on the internet no matter what. The reason for that was that as an employee, I was working night-shift and I didn't get to see my 2 year old son growing up because I was working all night and sleeping most of the day.
I told myself that I would rather live in a cardboard box than have an employed job. After that day I burned all the bridges behind me so that there was only one way to go forward.
As an entrepreneur with my own business, I started making websites and made lots of social media accounts. I built up my Twitter account to about 60,000 followers and I started making money off that account and with Google AdSense by selling affiliate products. That's how I started."
Excellent, and have you ever looked back and regretted your actions? "Absolutely not, I would never change it for anything."
Awesome, would you mind if we got started on the 20 questions?
Question 1. What does someone need to start an online business?
To start a serious internet business there are a few things you need. The great thing about being online is that there are lots of different businesses.
You can go to big companies like Amazon or EBay and sell stuff there and have an internet business instantly.
You can go to other websites like that, but If you want to build a subscriber list, be able to have control of your own business, then you really need your own website or blog, where you will promote and brand your company.
The other thing that is really important is that you need to build your database. Skype was sold for 8.5 Billion to Microsoft. A lot of people think it was sold for this because it is such a cool software. It is cool software but the reason it sold for so much money was because of its database. Because of its customer database that has millions and millions of people and they've got all their details, that are why it's worth so much money.
When you start an online business over a period of time you build up hundreds of thousands of people's emails and you find out what they're actually interested in.
You find out what they want to buy, what stage of their life they're at and that's why it's really important to also have your own base which is your blog and social media connections which you would have on Facebook, Twitter, Pinterest and YouTube accounts.
What you also really need is your own autoresponder. Your autoresponder is what collects your emails, collects your database of people and filters them so that you actually know what they're about and what they're interested in.
These would be the most essential things;
A blogging system
An autoresponder
Be on social networks unless you've got a lot of money to do paid advertising. Even then, you should still be building your brand on social networks as well.
So you would say building your own list of subscribers is essential?
Yes, absolutely. Your list is your database of customers and clients. They're the people who will pay you in the long run, they will be able to help expand your business and they will pay you for the information you provide to help point them in the right direction. That's very important.
Thank you, so would you say that's the greatest asset that you can make for yourself online to grow your list of warm subscribers?
Absolutely, it would be your list and your online business reputation as well, what people are saying or thinking about you, would be very useful information to have too.
Question 2. How long will it take to make money on my online business, realistically?
With your online business, if you're completely brand new or new to internet marketing and start completely from scratch; realistically I would say you could be making money from your blog and start to get a reasonable income in about 6-12 months. I would personally give it 2 years because you're going to have a lot of stuff to learn but you could be making money in the first 4 weeks because you could be naturally brilliant and people may flock to you.
If you want to be realistic you have to get a lot of content out there, enough friends on social networks, enough people to know you and to know what you're about. People aren't just going to come on day 1 to a new site with no content and nobody in their social network and start buying your stuff like crazy. Anyone who thinks that is better off to just go and buy a lottery ticket because that's just not how it works in business. It's not a how to get rich quick scheme that will make you 2 million in a few weeks, realistically it will take around six months but don't be disappointed if it takes you a year to start making good money.
I know marketers online who have spent 5 or 10 years marketing before making decent money but once you start making decent money you can make an absolute fortune. I want to give you an income disclaimer; you're only going to get out of the business what you put into it, if you come and sort of half-do-it or you don't do it or you do it for a while and then quit, you'll probably join a large majority of people who don't make money and that's really the reason for it.
If you make the decision that you're going to make money in this business and you're going to continue and you look at it with a 6 month to 2 year plan then you will move forward. You will eventually start making an income for yourself.
That's great, thank you for that answer Sotiris. Question 3: is there any way to make money while this business adventure is beginning?
There are options. You can go and you can either create stuff and sell it, or you can join the likes of Fiverr and you can offer your services. There are loads of people already selling on those websites that are established, and you can start earning an income within maybe a week or 2 weeks.
So, if you open up an amazon seller account, you can go and sell your own products on Amazon.
You can sell things on EBay as well. You can sell T-shirts, you can literally sell anything you can think of, and so that's a way for you to make some money in the beginning, when you're just getting started.
You can also go on Fiverr. You can offer to write articles, you can offer to like people's videos, you can even offer to just subscribe to their YouTube channel. You can offer them many different things. What I would suggest would be to go to Fiverr and look at all the gigs that they have and then think about which of these gigs you could do. If you can do a gig, it doesn't matter if you're a good editor or a good writer, then you can offer to edit articles or edit books, there's so many different things that you can do.
Then list similar gigs yourself, even if it's just $20 per month or a couple of hundred dollars per month, there are people who have made around $40,000 per month on Fiverr so don't take it too lightly. If you're creative and your customers are happy or if you over-deliver then you could end up making a lot of money.
In the very beginning, I sold a property investment book and I became an affiliate of it on Amazon and I sold about £9,000 worth of books from just that one book. I joined their affiliate program and they were paying me 50% commission. I remember when I started selling on Amazon I was selling the book for £30 plus delivery. I could buy it from the guy's website for £20 plus delivery and he paid me a £9.97 commission. There's loads of ways to make money out there you just have to look for them.
Yeah, absolutely, that was very insightful. Thank you very much. That would lead us onto question 4 and after question 1 and 2 you need a list of warm subscribers who are interested in what we have to offer. You also said that we need a sort of home for our business i.e a blog or website so that would be the second important aspect to our web business so what sort of platforms would you recommend to build your blog in?
As far as a platform goes I personally would recommend a WordPress blog. There's also another system that i'm using as well. It gives you a WordPress website for free although I would recommend upgrading to the paid version. A lot of people go for it for free but setting up a proper online business with the necessary bells and whistles actually does cost something. The paid version is $47 a month or $350 per year. I pay the annual version as it works out cheaper.
If you go and get a free website or blog on WordPress.com or Blogger.com It's like building your house in someone else's garden. They can just come along and remove it at any time. The beautiful thing about having a self-hosted WordPress blog or the other system I am talking about is that you get that you're paying for. As long as you are using your own hosting account you don't have to worry about your content disappearing. While you pay the hosting, the content will be there so it's really up to you, as long as you're paying for your stuff, it's always safe.
Thank you, so you'd advise somebody to firstly start building their list and also using their autoresponder and also to have their own blog?
Yeah, a self-hosted blog. As long as you've got a blog somewhere to build your business. The other system is a $47 a month one which allows you to host up to 25 blogs or websites which is great value. It also gives you an easy WordPress site builder to make your websites easily with little or no training.
Excellent, so that leads us to question 5: something which I'd like to ask you which is quite a phenomenon for people who are just starting different things. That's often known as shiny-object-syndrome, when they first get started online. So could you explain to us what that is?
Shiny-object-syndrome is when people start off. They don't know anything about marketing online and they decide to learn something. They come and see a product or service and someone tells them what to do. Then they see another service and then they see another product and then they see a get rich quick scheme. Then they see another get rich quick scheme and then they end up all over the place until they get completely overwhelmed.
They end up stretched out in about 50 directions and they don't make a penny. Imagine yourself in a shop and you're standing there taking money off people. Then you decide that you want to work in all 50 shops down the street. You walk in and out and in and out of every shop. You wouldn't make any money because you're all over the place. So nobody can pay you. You don't have time to advertise. You don't have time to be there. You don't make any money.
People get shiny-object-syndrome and they go for too many different things at once and they just overwhelm themselves which results in no success.
You should follow 1 set of steps until successful. If you come and you join our team the first thing we will help you do is set up a blog, set up your Twitter and YouTube account. In fact, we will help you set up all your social media accounts. We will show you how to blog daily and share your content on those platforms.
Right, so they just need to be focused on one route?
Exactly.
Fantastic. 6. What would you say to anybody who say they would love to get started online but don't know where to begin?
If you don't know where to begin, then find someone who's running an online business. Ask them to help you. A lot of people come and they can see all the stuff that I can help them with. Then they see a guru. That's a mistake. From a mind-set's point of view it's great to hang around people who are making £500,000 per month and that's a great way to lift yourself up. In a lot of cases when people join a guru's business the guru doesn't want to know them. They're never going to meet or talk to the guru and the guru's never going to help them set up their business.
At the end of the day you should find someone who's going to help you and who's making money and who wants to help you. You need to be realistic and you need to realise that if you're starting a business for $100 or $125. Most gurus that are making around £200,000 per month won't have time for you. You're going to end up being by yourself so you could learn it by yourself.
Even after paying for all the courses I paid for, I practically learned by myself anyway. From all those courses that I paid for I only got personal mentoring for 1 of them and those were 3500 thousand pound courses.
You will have one on one access to me. You can hang out with me. I will help you to set up your blog, website, business, and auto responders. We actually want you to succeed and that's what we're here for- to help you with your online business. If you want to learn faster then find someone who can teach you how it works.
So you'd strongly suggest somebody to sign up with someone who they know is going to work beside them and stand side-by-side with them and to help them succeed?
Absolutely, if I had that when I started I could've been making money a lot faster than I did and the same goes for anyone.
Thank you very much for that. Question 7: When we all start online, we all start with no experience, we all start from square 1, so what would you say is the key difference between people who fail online and people who succeed online?
It's actually very simple, there are 2 or 3 characteristics and they are: people who succeed, do what they're told and continue to do so. Those are people who actually refuse to quit and they've decided that they're going to make it work and they won't quit. The people who do not make it are the people who just give it a go and have the "Just to see what happens" attitude. You

need

to make the decision to keep going. That's the most important decision for people to make.
8. What kind of struggles did you face when you first started online? Can you remember any particular struggles that you had to overcome when you first began?
Yeah, when I first began I didn't know anything about WordPress. I used to struggle with HTML sites. I bought all these courses. One of these courses was a DVD set about how to make these websites with Trillian Webpage and FileZilla.
FileZilla was a nightmare. I spent hours and hours making all these websites. I thought that if I made multiple websites I'd make more money. So I created 500 websites instead of spending time marketing, selling and making money. I spent time making these websites.
I spent 3 or 4 months with these things and once I had them up and running, the images just disappeared. No matter what I did I couldn't get these images to appear. I used to freak out. In fact it used to drive me crazy. I finally got a few of them to work with the images and I started using Google AdWords.
I didn't listen to the advice of one of the courses I did, where my mentor told me spend $5 a day on AdWords. I figured if I spend more than $5 a day I'll make more money selling these products. Unfortunately by mistake, when I was filling in the amount per click, instead of 5 cents, I missed the zero, and I put one click for 5 dollars.
These were the first sales I got from any paid advertising. After a day or two I got up, and I had 3 sales. Two people had bought an organic gardening eBook. I'd made $60. When I went on my AdWords account, I'd spent $690 on ads. From that, I did another Google AdWords course and I learnt how to get the sales for less than what it was costing me.
It became profitable, and I built up a team of about 40 people in the Seven Figure Networker. That was a residual income. You got 30% commissions. The product was $47 so you got $17 a month. You also got commissions when they bought autoresponders and other tools. That worked really nicely until Google decided they didn't like network marketing products and banned my AdWords account.
Then I moved from AdWords to Twitter at the time. You'll learn stuff then it'll change. That's the other thing; you need to keep on top of it. That's one of the things about doing regular trainings -I always keep up to date with the latest things that are happening online. I know what's working and what's not working. If something starts not working, then I have something else that I can do instead.
It is very important to be in a team with people who know what they're doing instead of trying to work it out yourself. There's a lot of stuff on the internet that's 10 years old. There are still courses made 10 years ago about article marketing and they're still on the internet and you can still go and buy them.
If you follow these instructions your website is going to get banned, because Google doesn't like article marketing now. It doesn't like putting articles on other directories. So it will de-index you if you go and put articles on all these sites and point it to your site and your site will disappear.
Do you mind sharing your Twitter account horror story?
I started on Twitter. I figured out a way to automate it with automated software. I went away to a Mark Anastasi event in London where I was really excited about Twitter. I actually told him about Twitter at the time.
Then he went and set up a Twitter account and 2 weeks later he sent me a message. "Sotiris I got 1000 followers in 2 days!" I said, "Mark, don't follow that many followers or you'll get your Twitter account deleted. I think he got his Twitter account deleted about 6 times. I went away to an event in London and when I came back I opened my click bank account I had 45 sales. There were all these sales, all these different people that bought the course from Twitter. All I had done was send everybody a direct message on Twitter showing them how to set up their Twitter account and how to add follow me buttons to their website.
At the end of the video I said if you'd like to find out how I got 12,000 followers in 6 weeks on autopilot, click here to get the software. So they would just click there and buy the software because I'd show them loads of stuff for free.
I had Paul Mahoney come up to me one day and say we're sending all these people to this Twitter account, thousands, and nobody's buying it. I told him it's because you're sending them straight to the click bank link. You're sending the direct message saying go here to this product. They're going "Right, this person is trying to sell me something, delete."
I was sending them to my YouTube video. I showed them content, information, how to add buttons to their Twitter account, how to fix their Twitter account. At the end I said, well, by the way, if you'd like to know how I got 12000 followers, click here to get the software. I was selling this stuff like crazy, via YouTube and Twitter. My YouTube video got 20,000 views. I got 3000 positive comments. Then this teenager came along and said "this is a scam, getting Twitter followers is a scam."
They flagged the video, and YouTube deleted the video. I sent them a message saying "Why did you delete my video, there was nothing wrong with it?" 2 days later I went back to my YouTube account and my 300 videos were gone, videos of my 103 year old grandmother, completely gone and disappeared. I was sick, I was raging.
That lost me a lot of money because I was making sales of loads of different things as well like WordPress themes and all sorts of stuff. 3 weeks later I got hit by Twitter. Twitter suspended my account. At the time I was using a software called TweetAdder. Suddenly they took a dislike to any software. I used TweetAdder, they suspended my account and I lost 60,000 followers. It took me 2 years to build up.
Are you still persevering?
At the time I was basically dependant on Twitter and YouTube so I needed to have more stuff of my own. So that's when I decided to make loads of websites. I created 650 websites at one stage, and I was ranking for loads of keywords and I was bringing in people and getting them onto the email list so I didn't have to worry about YouTube or Twitter anymore.
That illustrates your point even further than before about what we were talking about, the importance of building your list and having your self hosted home for your online business. You can experiment with different things but if you have your list in your home then you cannot lose it.
You might not be subject to a job, or a boss, but what you have to remember is, when you're on the social networks, you're subject to some employee. In some cases that could be a miserable employee who's had a bad day in their job.
They come along and see your video or tweet. And they say "Oh, I don't like this guy." And they just press a button, and all your content is gone. So if you don't have your own hosted blog, this can happen with your websites as well as your YouTube account, Twitter account, Facebook account, etc.
I always say, multiple baskets for social media, use all of them, if Twitter disappears you still have Facebook, if YouTube disappears you still have Twitter. But if you're just doing Facebook and your Facebook account goes, your business is gone.
If you're putting all your blogs on Blogger and someone comes along and says "this is a spam blog" and deletes your blog after 2 years work, 2 years work is gone. That is not a good way to save you paying the cost for hosting. Or the cost of someone creating a website or blog for you. This, for me, would be the height of madness. Once you get more advanced and you're doing your own videos you will also want your own video hosting for the videos too.
This highlights that we've been talking about, the importance of taking time in investing in your learning to attend hangouts like these and to work with people who you know can help you and set up hangouts such as these. Like you said, it took you two years to learn that lesson whereas coming on today you're just getting started on working with us, it saves you so much time and hassle.
9. Is there anyone out there who can help me set up my web business?
It depends on your situation and finances. Myself, you and most of the other people in my team can help you to set up your own online business, and really, I think the cheapest way is to join one of my businesses or choose the £297 option which is your business blog setup and trainings If you've got money and you want to do something different or if you want to do your own WordPress stuff. There are different possibilities out there, you can go and pay somebody a few hundred dollars or a few thousand dollars to make a custom website for your product or services and do it for you.
So if you have money, you can just pay someone to do it for you.
If you have a website and nobody sees it, it's not worth anything. You can pay 20k for a website but if it's not bringing in money it's not worth anything. Better start a website for a few hundred pounds and get coaching on how to drive traffic to it, so you can start making thousands of dollars a month, and then afterwards you can pay somebody $2000~ to make it flashier if you want.
10. Why can't someone use Gmail to market to their lists?
I have to admit, I was one of these people at the very beginning thinking I was very smart. If loads of people got emails about my stuff and if I had 10 thousand people to email I could make an absolute fortune. But what I realised after a very short period of time is that if you send an email from an ordinary email provider like Gmail, Yahoo or Hotmail.
If you send an email to more than 10 people, they mark it down as spam, and nobody will get it. You can send an email to 100 people and nobody will get it. It's really a waste of time. If you're fooling yourself to save $19 a month getting an autoresponder, and you think you will save yourself money and you're going to build your business better, forget it. What are you worth per hour? What would you earn per hour if you're working in a job? Even if you're earning 5 or 10 $ an hour, that means if you wasted 10 hours sending emails you just wasted $100 that month. Why would you waste $100 to save yourself $19 for an email you will never get? It's essential to have an autoresponder.
11. Can anybody do internet marketing, or do you need special skills to start?
Anyone can do this. I believe anyone can do this. It's just making the decision to start doing it. You don't need any specialist skills because the thing about the internet is, that there's so many ways to do it. You don't have to be the expert like a lot of people think when being on the internet. That's really not the case. There are so many different ways and so many different formulas. You can be a reporter, you can be an interviewer, you can be the expert. There are so many angles to come from; you don't even have to be on camera. You can make an audio, or make a video with music and pictures. Or you can just write. Even if you don't like writing, you can just make a video and get somebody to transcribe it. You don't need to have a lot of skill to do this, but if you know a little about something it will help.
Would you say that all somebody needs to know is the practical niche and find the target market and your job is just to be a broker and bring the two together? Absolutely.
12. What would you say to someone whose friends, family or work colleagues have heard about their interest to make money online and are telling them that selling products online is a scam?
I hear that all the time. I think that we have to remember; especially when we go into this business or any other entrepreneurial business is that if you get into a small percentage of people who are making money online or a small percentage of people who are top sales people or a top percentage of people who are estate agents. If you find a specific niche of people that are not doing what the other ninety eight percent of people are doing. It comes down to the crabs in the bucket syndrome.
When you put crabs in the bucket and one crab wants to get out, all the other crabs are going to drag it down because they don't want the crab getting out of the bucket and into freedom. It's the exact same thing in real life with business. If your brother in law has a job and he really hates it, and he hears you're going to make money online and sell thousand dollar products, he's going to tell you it's a scam because he's afraid of doing that business because that's why he's working in a job he hates.
And if you listen to him, you will end up working in the same job as him, getting the same income and being the same miserable person. The same goes for your family and friends who haven't done something. If they haven't done something, if they haven't done internet marketing they might say "Go for it!", but in a large majority of cases people fear the unknown.
Fear is one of the biggest things that hold people back, so as soon as they see you going into something unknown they will fear for you, and they're going to tell you anything they possibly can to stop you doing it because of their fear-based thinking. Their fear-based thinking got them where they are today, so unless your sister or brother or mother-in-law, or friend is living a life of their dreams and they're making money online, they can't tell you anything.
Why would you listen to them? You're not going to ask a plumber how to make a million dollars with the stock exchange, because you know that he doesn't know. But people will listen to their family for advice even if their family have never done what you are asking about. That is one of the other reasons not to get into the 95%, by listening to people who aren't qualified, for their opinions on the business.
If you want a business to work, you have to decide to make it work. Your business will fail when you begin to believe other people's opinions, so if everybody around you believes your business will not work, the only person who needs to believe is you. Once you allow them to convince you that it's not going to work, it will fail.
Would you say that it is ego in some way? The ego is always fearful of things that it has not experienced, so from the time from the first few leads or first few sales, that's when the belief gets in and they're not listening to anybody else.
Fear comes from avoidance of pain, or for the gaining of pleasure. So rather than going and spending some money and time to set up a business, they avoid the pain of that and go to a job. They think if they go to the job they'll avoid the pain, because they get money at the end of every week. A pain comes anyway because at the end of 2 or 3 years when they are fired or when they are told they can't go on their holiday or what they can and can't do they feel the pain anyway.
They can't live the life that they want and they can't feed their family, then the pain actually becomes more than the pain of actually going and doing something about it.
But it's actually that fear based pain that held them back all along, it's the fear based pain which made them listen to their brother in law. If you're worried about scams, what you need to realise is the biggest scam in the world is governments, jobs, pensions, banks and the medical system in America where they are charged for being given stuff that doesn't help them.
That's the real scam. But people are focused on looking for scams that's a scam!" this is a scam. People give you a business, a business to put online. And you think it must be a scam
Meanwhile you and your family are being given Chemotherapy which is going to kill you and not heal your cancer. Being poisoned with chemtrails and pesticides and you don't say a thing.
13. Who do you take advice from if you're interested in making money online?
You need to take advice from people who are doing what you want to do. So if you want to make money online, find somebody who's making money online who that you can get on with, who you can trust, and work with them.
If you want to be a top investor you do not go to the Halifax and ask them what property to buy to the person who works in the shop and is an employee and earns £250 a week. You go and you find an investor who's sold 200 properties and making a huge amount of money.
You ask them "What should I buy?" "What should I not buy?" Internet marketing is the same. You would not ask your mother-in-law what property to buy unless she has made millions in property. You take advice from someone who is already doing what you actually want to do. You want to realise, and I just want to put this into the mix, is that yes, it's good to hang about somebody who has made more money or is doing things that you want to be doing, but at the same time, if you jump too high a level, and you don't pay to jump that level, and when i say "pay", I mean either pay financially for a millionaire.
For example, one millionaire I know who I've bought a lot of his courses. I learnt a lot of good stuff, but he put it up there a few weeks ago, for a weekend coaching with him, it was $9,997 for two or three days. He will/would help you setup your business and do other things as well. If you haven't got £9,997 to pay someone like that to do it, and actually mentor you how to do it, then, if you buy their $20 dollar course on how to get more traffic, you're probably not going to learn everything you need to know about marketing online.
You're always going to have questions, aren't you?
Yeah, you're always going to have questions, there's always going to be new stuff that you need to know. If you are not getting 1 to 1 access with the person, then it's not really in your interest joining with them, unless they are going to give you all the information and the trainings you need. Unless they're going to communicate with you, it's not really worth your while joining under them. That's my opinion. It's not everybody's opinion. A lot of people say you want to join the people that make money online. But yeah, it depends. If you are at a one to one and you are sitting at the table with those people and you've made some sales and you've done some stuff, and they're sitting talking to you and showing you things then yeah, that's perfect. Many people join because the person has made money, and they've not access to them. They may as well join with the guy next door, because there is no benefit. They can say the person I joined under made 80,000 a month, but if they are asked what they made, they may be made nothing. The person who made 80,000 a month never showed them what to do.
I completely agree, in fact, that advice you've given there is just golden, if somebody would just follow that advice and implement what you're saying there, that could really boost their progress like you wouldn't believe. Rather than just going it alone. Just by doing what you told them to do, extremely sound advice, so thank you very much for that.
14. Do I need to quit my full-time job to become a success online, or how much time do i need to invest per week in my online business?
The first question I would ask them is "how much do you want it?" "How determined are you to get it"? In the point of view where there is maybe a fear factor, and you maybe have a family, and you're maybe used to a certain way of life, and you feel you need the income from your job. What you can do is, you can use the saying from one of my favourite people who passed away a few years ago, JimRohn said The Magic of Part Time. You can take all your spare time instead of watching TV, messing around and doing stupid stuff, start working part time on your fortune. He calls it his fortune, your fortune is your business that you're going to grow to make a fortune instead of working full time on a job which is just to get by.
Start working part time on your fortune. Start building up a website, start doing traffic, maybe do it in the evening when you come home from work. Say I'm going to work 3 or 4 hours every evening when I come home, and I'm going to do the things I need to do in those hours. That way you still have your income. The great thing about that is, when you start making more money in your part time business than you do in your full time job people's ears start perking up. "But you made more money working 3 hours a night than I get working 12 hours a day in a job!?" "How did you do that!?" A lot of people want to know that just because it's part time, "I can have a part time thing going as well." "Can I start a part time thing?"
From that point of view, you can do that. Not everybody is like that. My confession is, I'm not like that. I'm the type of person who goes all-in or nothing. Robert Kiyosaki was the same. Robert Kiyosaki had a really good job in IBM, and if he realised that if he didn't leave the job, he would end up as an employee his whole life and would never do anything. He left the job, he had no money and he ended up living in a car. And when he was living in a car he realised he had to get his head together and start buying some investment properties using creative ideas, and that's how he started becoming wealthy, by having his back against the wall where he had nowhere else to go, he couldn't go any further down.
For me, it was the same. If I just got a job, there would never be any pain to move forward. And I find that a lot of the most successful people have had a pain. And the reason why a lot of people who aren't successful aren't successful is because there is no pain. They're comfortable. "I make enough money, I'm going on holiday in a year, my car is paid." "I'll maybe try this thing and make some extra money." There's no pain there. If you're sitting and you've lost your house or are about to lose your house or you don't have the money to have a car, or your wife is shouting at you because you don't have money to buy food. At that stage, you have to be creative or else become a bum. When people get to the stage when they're under a lot of pressure like that, miraculous things can happen.
But if you're not under pressure and you're comfortable, when you're in your comfort zone, most people won't bother doing anything. Sometimes you need to get uncomfortable, so yes, if you just leave your job tomorrow and you have no income coming in your family is going to be very uncomfortable, you're probably going to fight for a while, you'll fight with your wife, you might lose your house, you might miss some payments. Shit will happen. But, you could be a lot more decisive that you're going to make it work. That's a decision you alone make.
You can go the part-time route, but you might not find yourself motivated enough, you might find after 3 or 4 weeks you're not bothering to do it and that's because you're not motivated. You're not motivated because you don't have the pain, you don't have anything driving you, you don't need to make $10,000 this month because you've got your house, and your car payment is made. It's entirely up to your individual self, but if it's going to make you broke or depend on the job or be redundant and penniless at 60 years of age, then you're probably better just leaving the job now and struggling through the pain and becoming rich, or you can also do the part-time thing. People have done this too, but if you are one of the people who after 5 weeks you haven't done what you're meant to do, you probably won't, until you get into a situation where you're in some kind of pain and you need to do something.
15. Is it possible for someone to make money online if they have a disability?
Absolutely. I even saw a guy talking to a millionaire, and he had a disease where he could hardly even move. He uses a thing in his mouth to move the mouse, and a thing to press with his tongue, to select the button and to write. There is also a woman in another business who was talking to one of my team, and she actually went and saw her in Australia. She had a problem where she had to lie in bed all day due to back pain. She did all her work in bed. She called my friend, and told her that she was making $80,000 per month with another business. There is also another person who is blind who is doing really well, and somebody else who made thousands and thousands and thousands who is deaf. I've seen deaf, blind and paralysed people all make money. Unless you're paralysed to the stage where you can't actually think to make anything, I think it's very possible.
Recently I met someone, such an amazing guy, not only is he blind, but he also suffers from Schizophrenia. He makes his own websites, he creates his own software, he's an amazing guy. He writes articles, he writes posts, he creates everything. Not only is he an amazing guy but nevertheless, even if you do have a disability you can do this.
16. How much will it cost to buy a personal coach or mentor?
I know a friend personally who paid a top marketer to go for one day with him, to learn paid advertising. He paid 30,000 dollars. Earlier we talked about a marketer who charges 10,000 dollars to go for two days in his house and to help them set up their website and some ongoing webinars.
That was $10,000. You can pay a lot of money for top people to train you, you can pay loads of money, but like i say, if you join my business, if you buy the basic blog-setup package or other businesses you can get the same access to me and i'm sure most of the people in my team would agree. I offer personal 1 to 1 calls on Skype; in fact, you can even come and visit me for a day.
I'll be more than happy to help you from Skype and Google Hangouts. I will show you how to set up your blog, your capture page and that sort of stuff. For $297 that's quite cheap. You also get access to a business which can make you $125 dollars for each person who joins your business this is residual monthly income as well. In fact, a lot of people could nearly quit their job if they had 10 people in their business.
17. Where does someone go for the latest updates and the freshest strategies and information in terms of what's working online and what they can use to generate income for themselves?
There are a lot of different places you can go. You can check the top ten marketers and see what they're doing and so on and so forth, but the thing we have inside our business is that we have up-to-date trainings. We do a monthly training for everybody on our team, where we tell you what's working, what's not working, and show you different techniques and strategies to syndicate your stuff, do your blog post software and stuff you're going to need.
I will show you all of that if you are a member of my team. The cheapest way to join is to join one of my businesses or buy the business blog setup package. Click the join button and join with me and you will get the latest trainings and updates. The other possibility is you can trawl around on the internet and find some stuff, some will be out of date, some will be up to date, some will be people trying to pedal you some software that maybe doesn't even work.
2 nights ago I started a hangout for the team, everyone should come aboard and learn some new tricks and strategies, it's continually updating, it's fresh. Today we created this hangout especially for people who are interested in joining our team.
We have provided a system for everybody in our team which you will also get access to which includes training and all kinds of access to different internet marketing techniques.
18. I've been told that a large part of online marketing will soon be a video phase. Is this true? How does someone go about learning this?
I do think this is true. You can see it when you go to different markets. I do believe that a lot of online marketing will be video-based in the future. It really helps if you can do video-stuff, we will explain to you what to do, and how to do it, when it comes to videos even if you do not want your face shown on the video.
I will be able to go through tutorials with you and help you so that you can do that. It takes a while, it's not instant, in the beginning when you start, some people are a natural, most people are going to be very, very funny in the beginning listening to themselves on the video.
19. If somebody wants to make money online, and is prepared to work hard, to do whatever it takes. But I am not comfortable showing my face online.
There are 2 answers to that question. One answer is: Get over it. But, there is another answer as well. If you are really, really set against it, what you can do is use certain software to make videos using music and using words. The other way to do it, if you don't mind your voice it's just you don't like to be on the camera, you can also create audios and just have a picture with a beach or something. You can create different slideshows and things like that too. You can also make PowerPoint videos. There is ways around it where you can still make a video. I would advise you to do it anyway.
20. What is the fastest way for someone to start their own internet business?
If someone asked me 10 years ago, and we had then what we have now available, and someone said "start your own internet business and start it fast" i would just tell them click the button below, get your own Business Blog Setup which I will create for you and I can help you customize it and make it suit your business and have your business up and running in the next few hours.
Popular in the Community