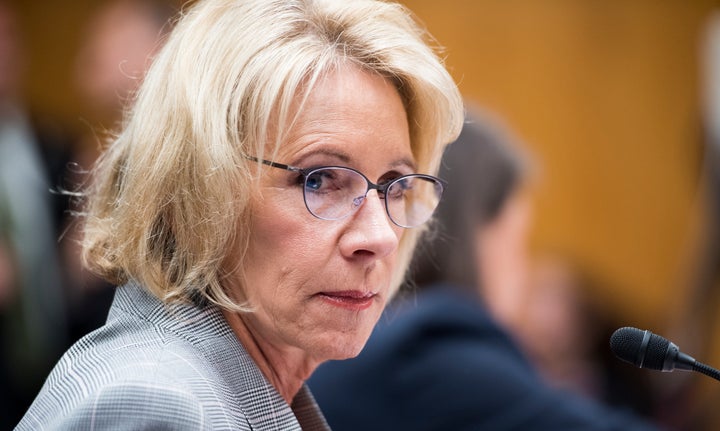 Twenty state attorneys general published a letter to Betsy DeVos on Wednesday, urging the Secretary of Education to maintain the sexual assault reporting guidelines for college campuses currently found in Title IX.
The letter was co-signed by state attorneys general from around the country including Pennsylvania, Iowa, Virginia, North Carolina, New Mexico and Hawaii.
"We're calling on Secretary DeVos to listen to law enforcement and trust survivors of sexual assault by keeping these protections in place and putting student safety first," lead author of the letter Pennsylvania Attorney General Josh Shapiro said in a press release.
"While we recognize that there is a great deal more that can be done to protect students and agree on the importance of ensuring that investigations are conducted fairly," the letter reads. "A rushed, poorly-considered effort to roll back current policies sends precisely the wrong message to all students. Yet there is every indication that is exactly the approach [the Department of Education] is taking."
"Despite our concerns, we are committed to working collaboratively with your Department to address the problem of sexual assault on America's college campuses," the letter reads. "But any effort in this area must be deliberate and allow for meaningful input from all stakeholders, and it must focus on the ultimate goal of ensuring that all students are protected from discrimination, including sexual harassment, assault, stalking and domestic violence, under Title IX."
Democratic Attorneys General Association Executive Director Sean Rankin said in a press release that it's "stunning" that the Department of Education would so blatantly disregard the trauma of sexual assault survivors.
"With the possible rollback of these important protections for student survivors, it's becoming increasingly clear that Secretary of Education DeVos continues to fail at putting students first," he said, with New Mexico Attorney General Hector Balderas adding, "Violence on America's campuses must be taken seriously."
Read the full letter below.
Popular in the Community