That means that for 133 years, women didn't have the right to vote and many of them spent most of those years fighting tooth and nail for it.
In the U.S., the suffrage movement began in the late 1840s when women's rights advocates began organizing on a national level. Early organizers included suffragettes like Elizabeth Cady Stanton, Lucretia Mott and Susan B. Anthony.
The American suffragettes took many cues from the suffrage sister movement in the U.K., organizing marches and using propaganda such as pro-suffrage pamphlets and comics. The British suffragettes deviated slightly from the Americans as they were known for their outspoken and militant-style protests, which often included smashing windows and destroying public property with arson and homemade bombs.
To honor the hard work of the suffragettes and the many women who came before us, we've rounded up 22 vintage images of women fighting for the right to vote. The images include pro-suffrage propaganda and call-to-action illustrations from both the American and British suffrage movements.
Scroll below to learn some suffragette herstory.
1893: "Universal Suffrage"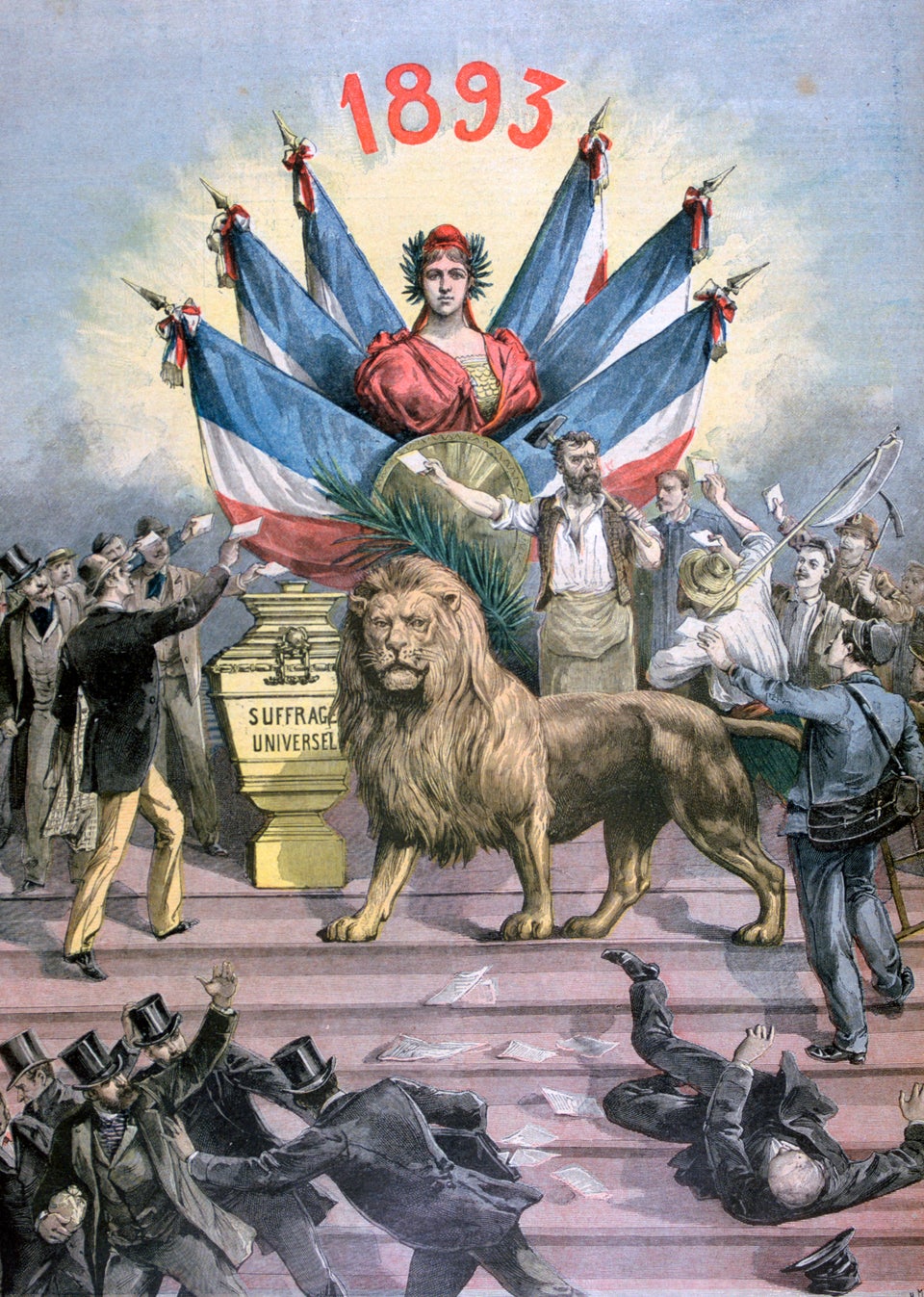 Art Media/Print Collector/Getty Images
1897: "Lucretia Mott"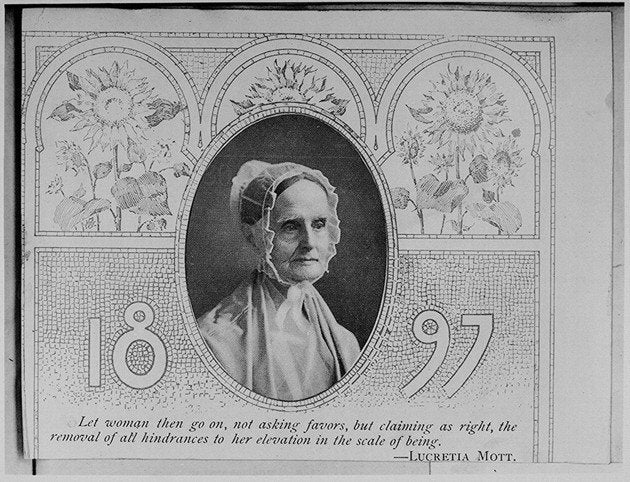 1905: "Torturing Women In Prison"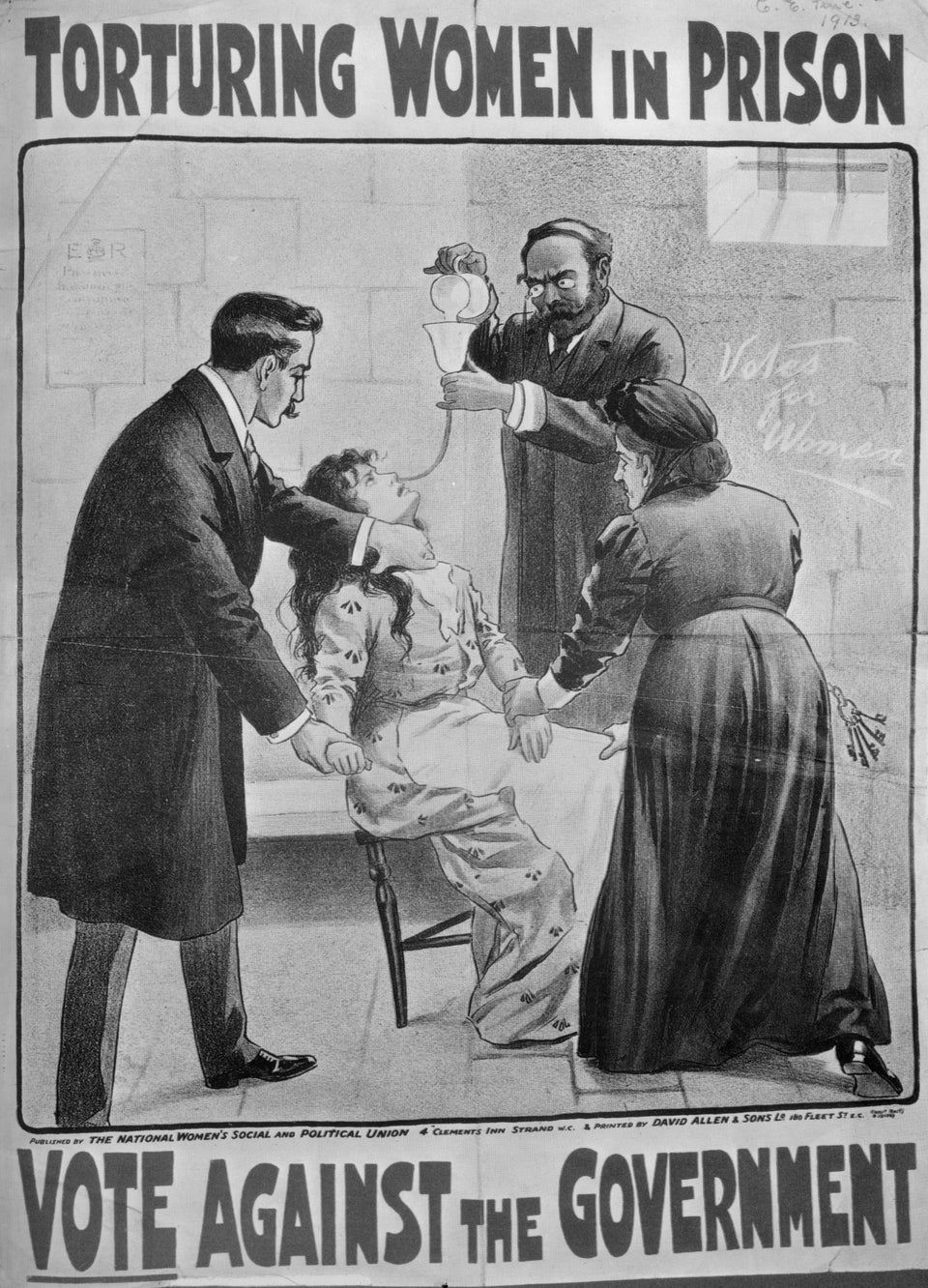 1907: "Polling Booth"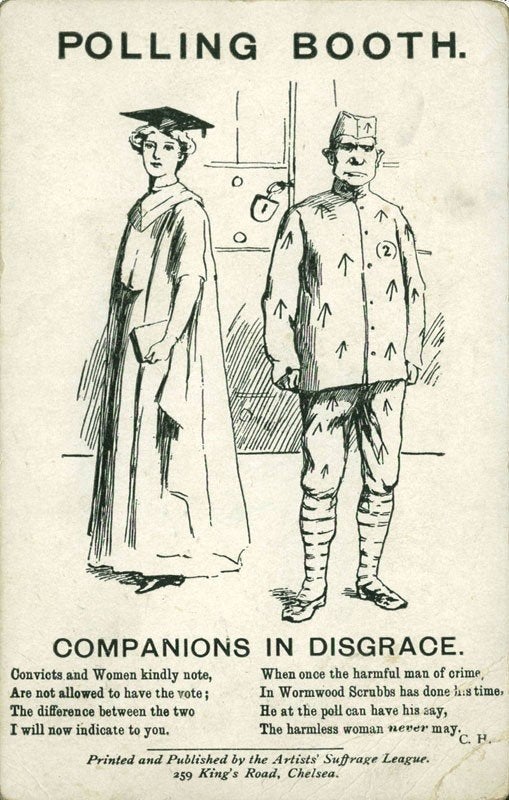 1908: "Manifestations Des Suffragettes"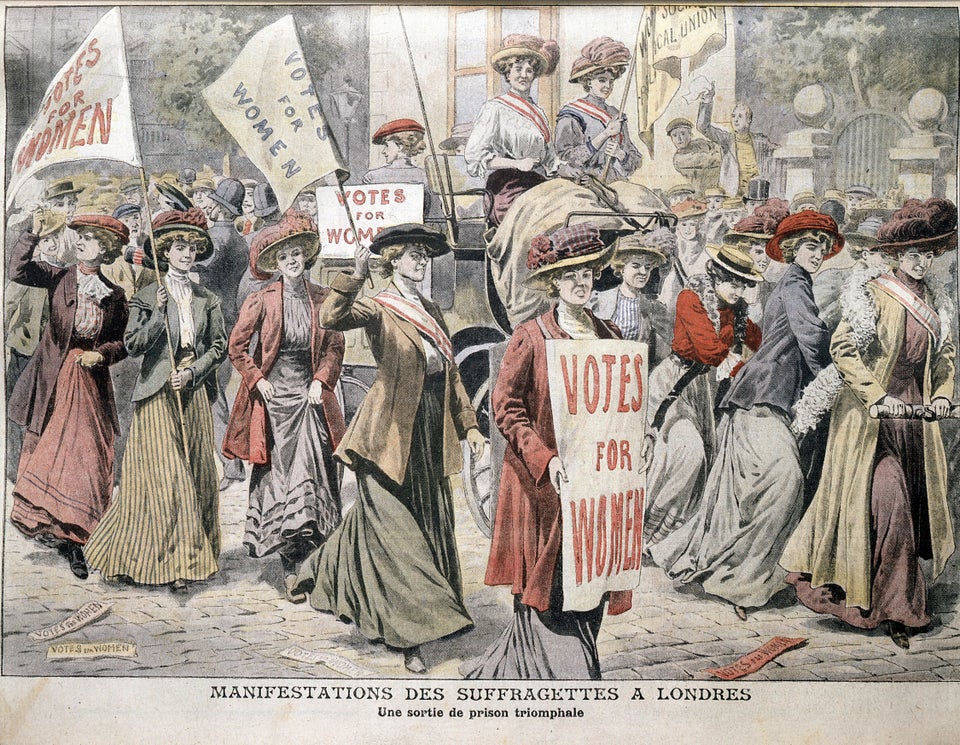 Universal History Archive/Getty Images
1909: "Votes And Violence"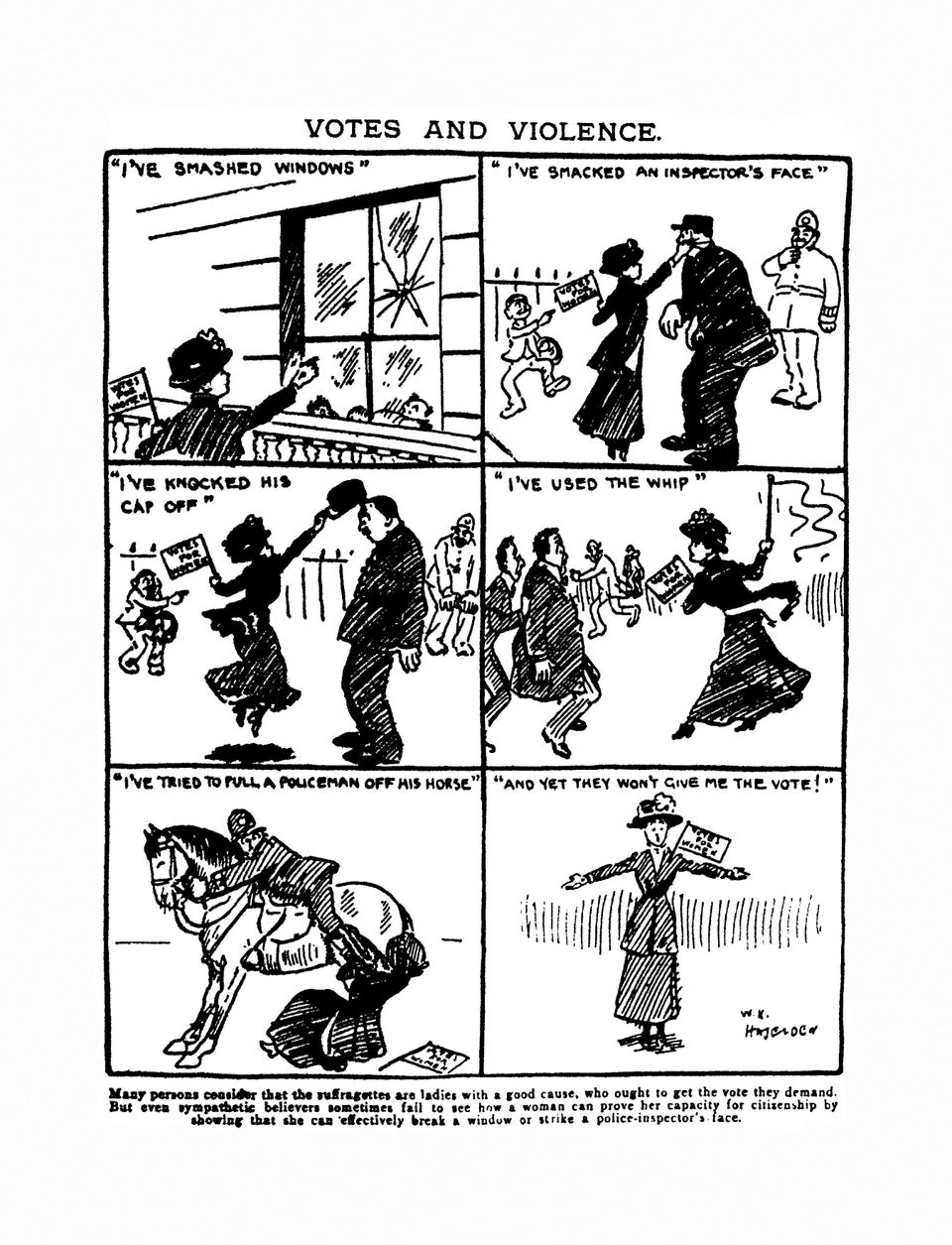 Daily Mirror/Mirrorpix/Mirrorpix via Getty Images
1909: "Votes For Women"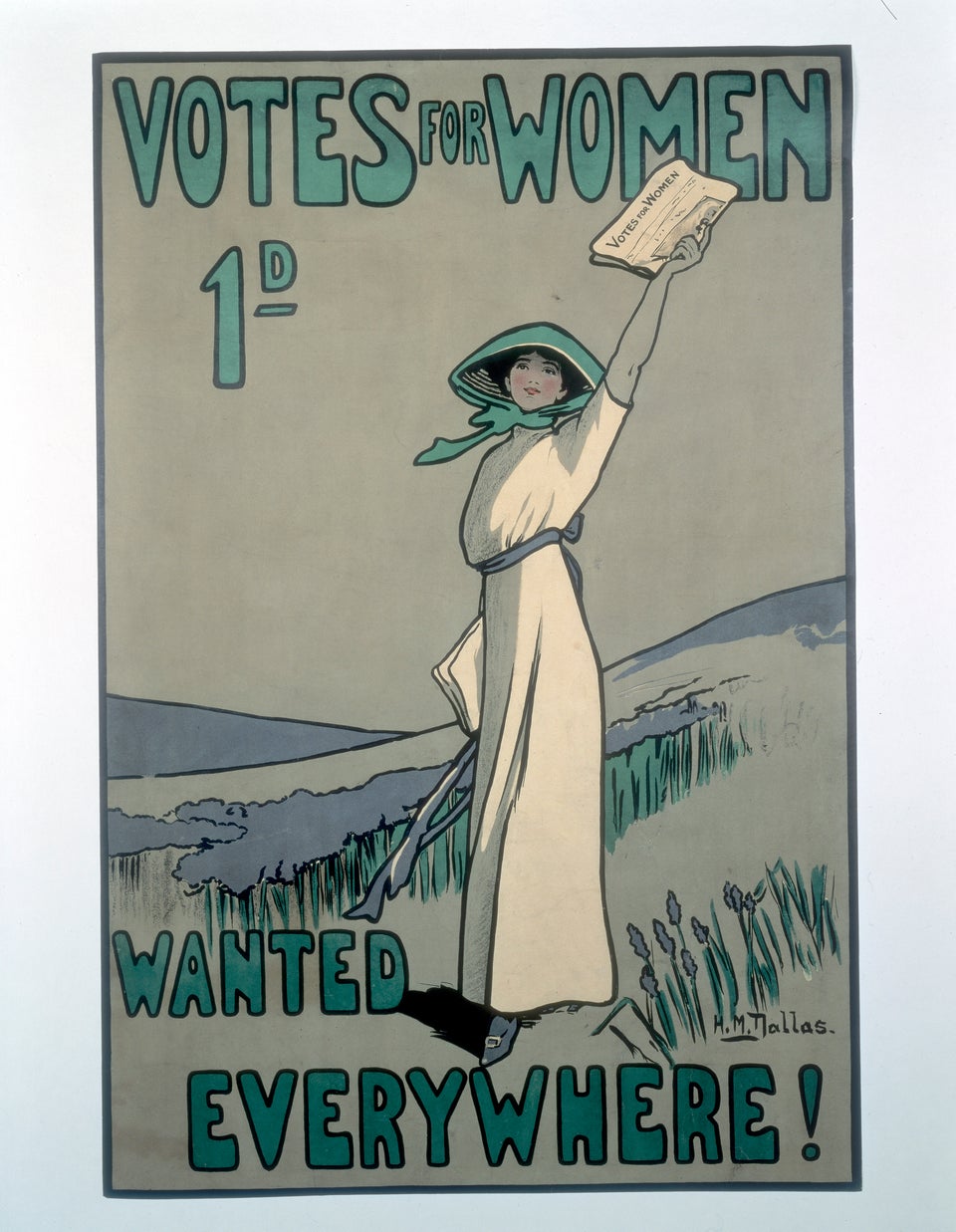 Museum of London/Heritage Images/Getty Images)
1910: "Equal Suffrage"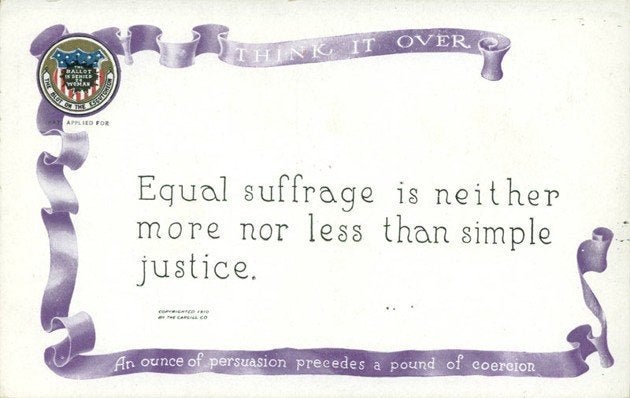 1910-1919: "To My Valentine"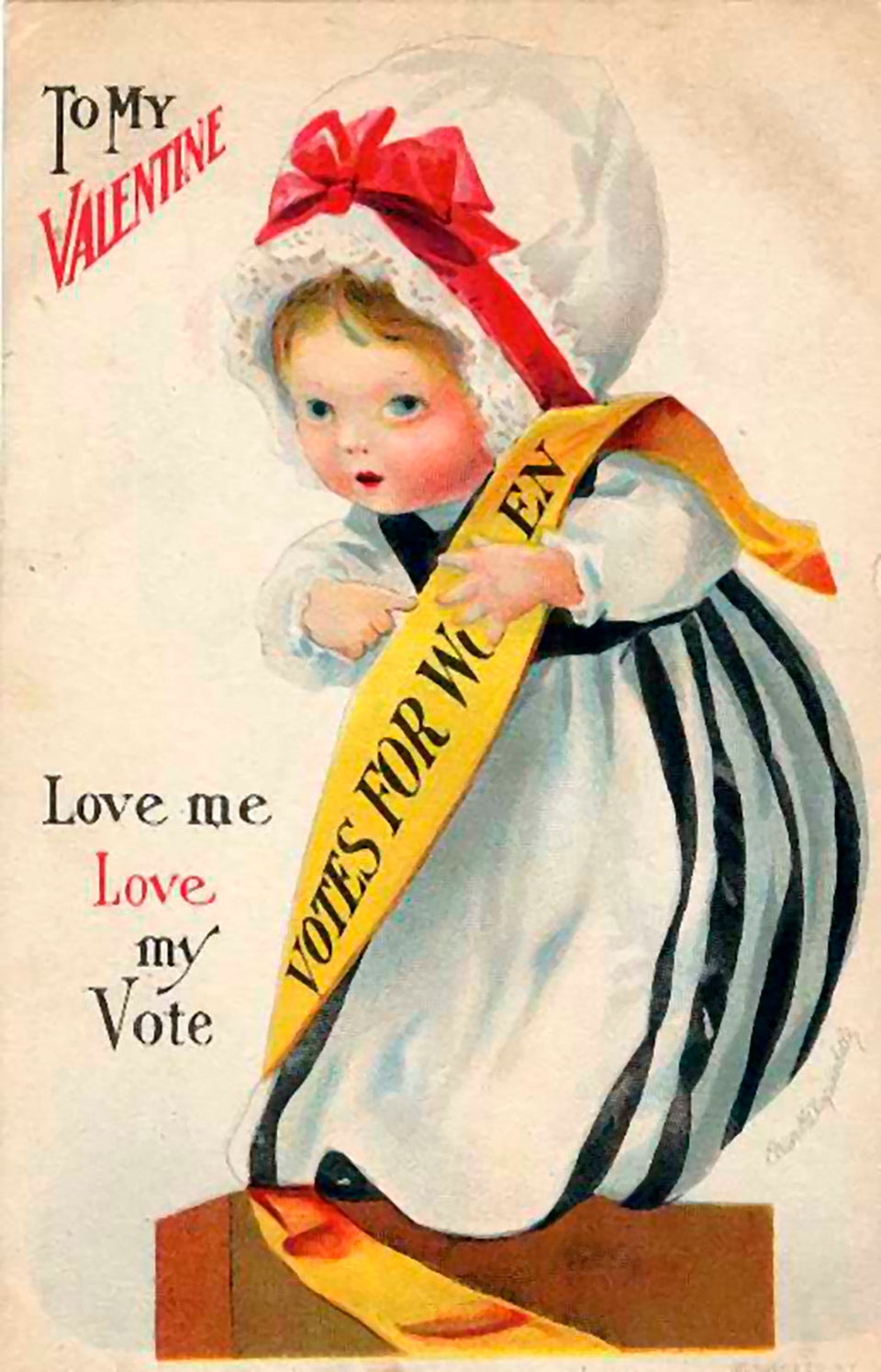 LCDM/UIG via Getty Images
1910-1913: "Conductorette"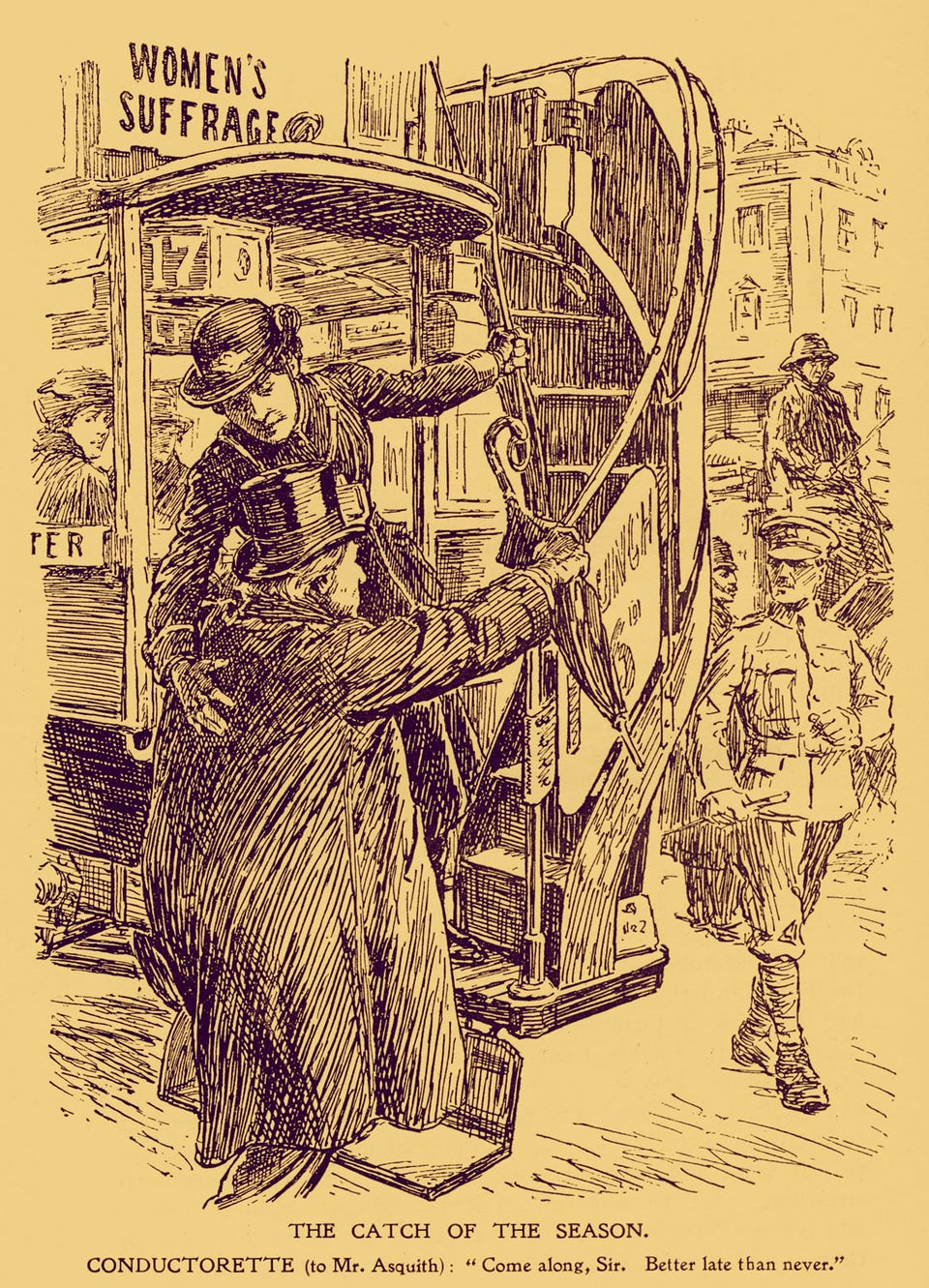 Culture Club/Getty Images
1912: "I May Be Your Leader Some Day"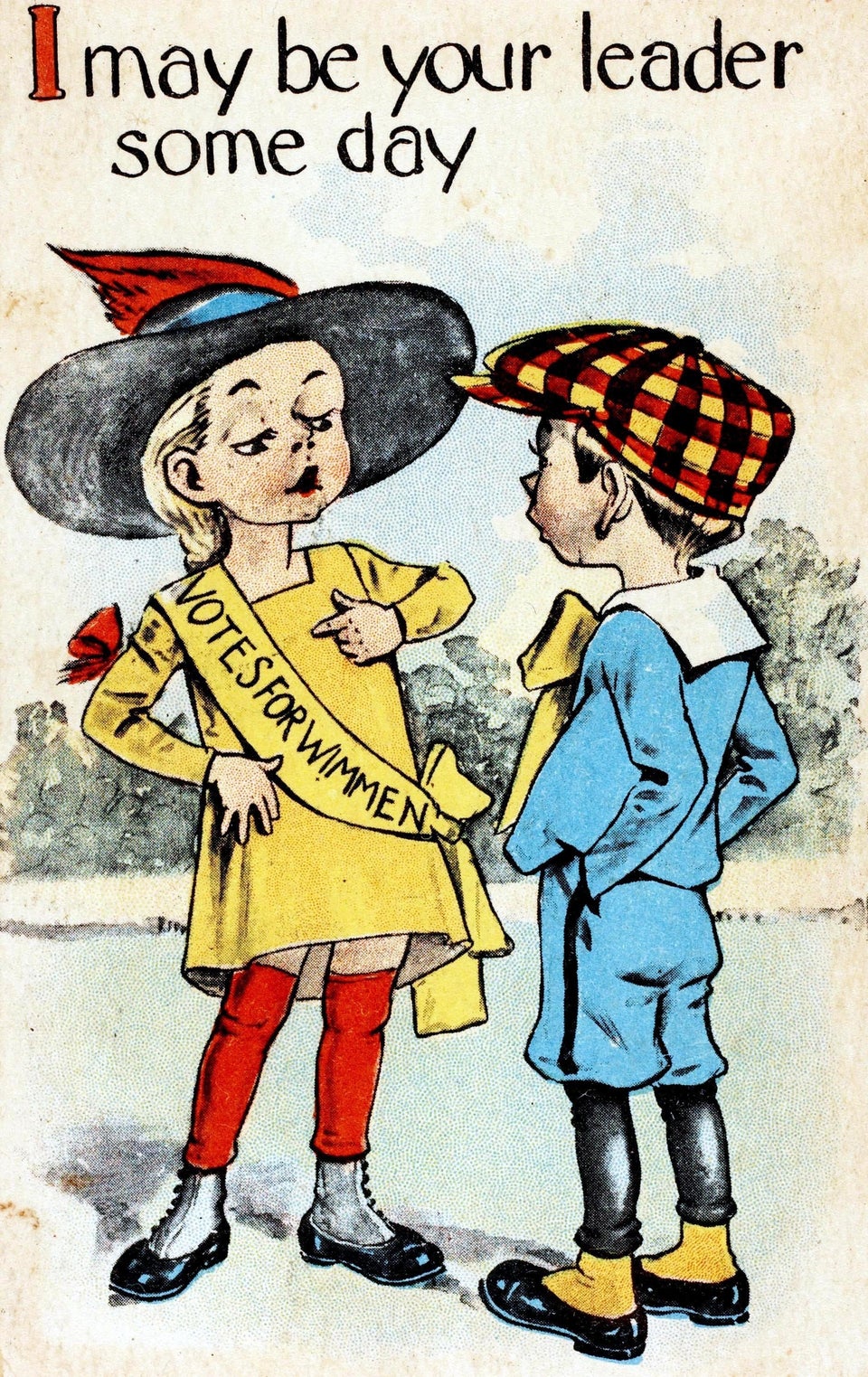 Bob Thomas/Popperfoto/Getty Images
1912: "Suffragettes Demonstrate"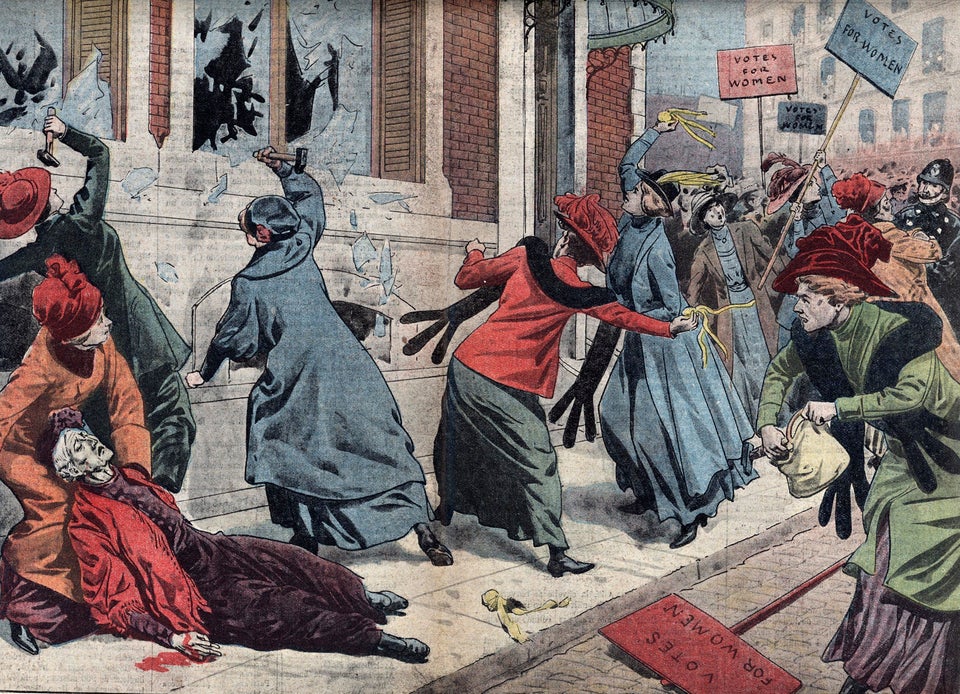 Leemage/Corbis via Getty Images
1913: "Forcible Feeding"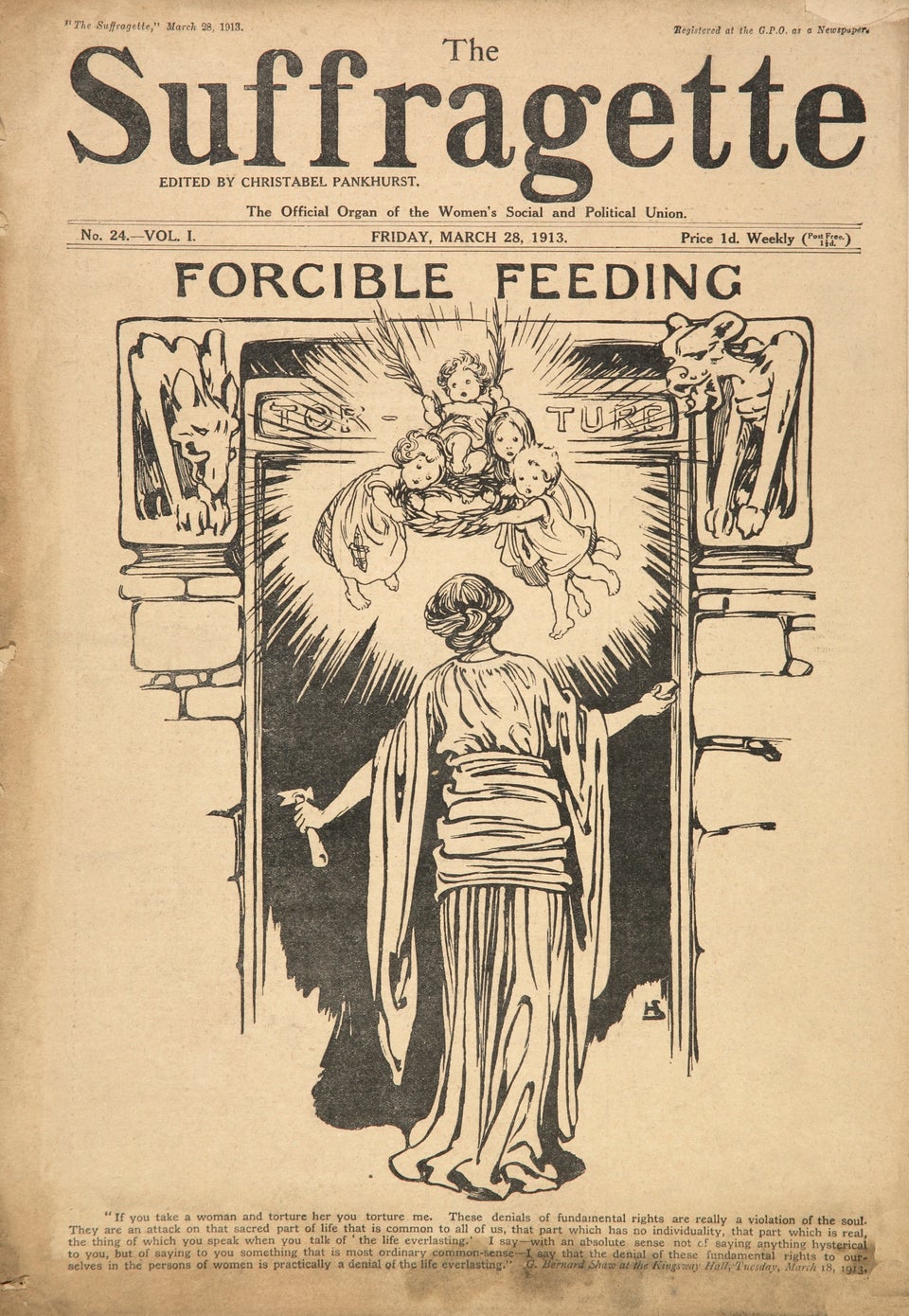 Michael Nicholson/Corbis via Getty Images
1913: "National American Women's Suffrage Association"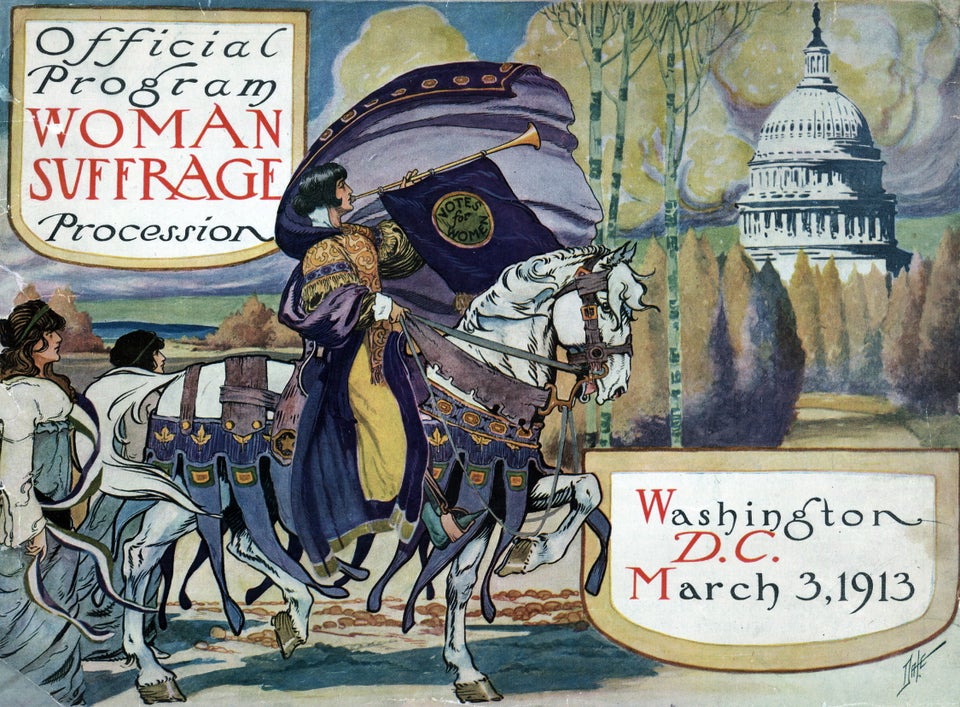 Universal History Archive/UIG via Getty images
1915: "The Awakening"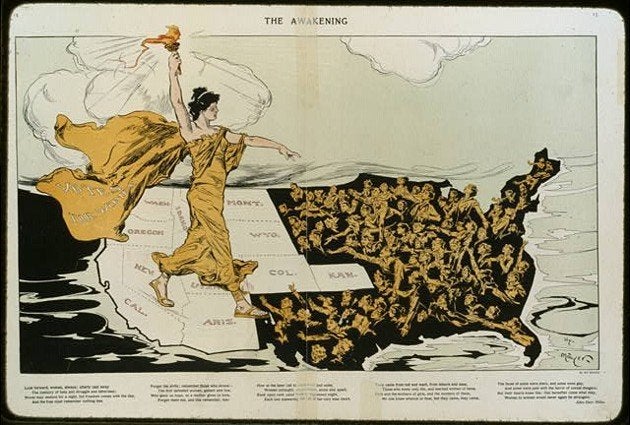 1915: "Suffrage Kewpies"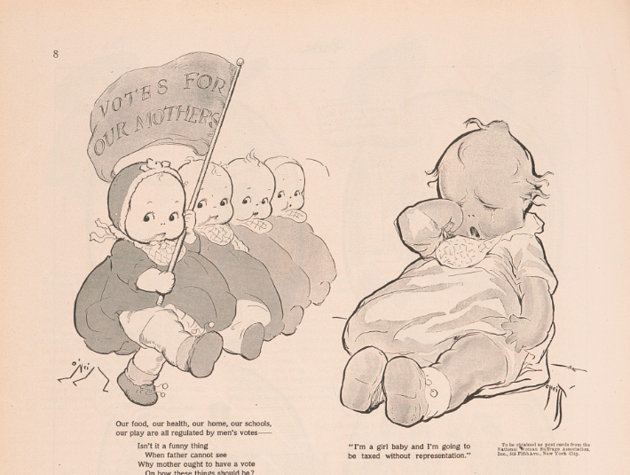 1917: "American Suffragette"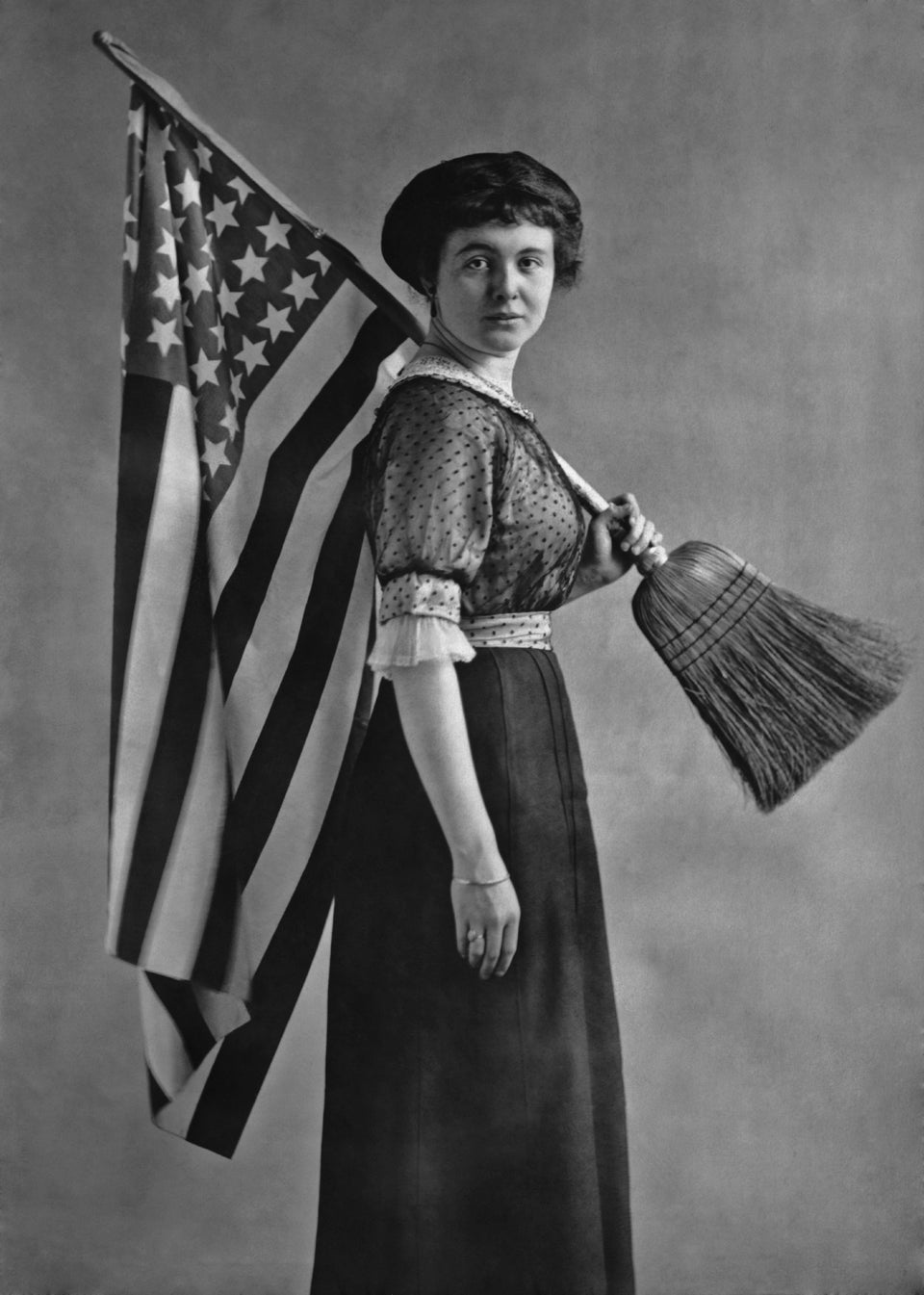 Wade Mountfortt Jr/Archive Photos/Getty Images
1917: "Revised"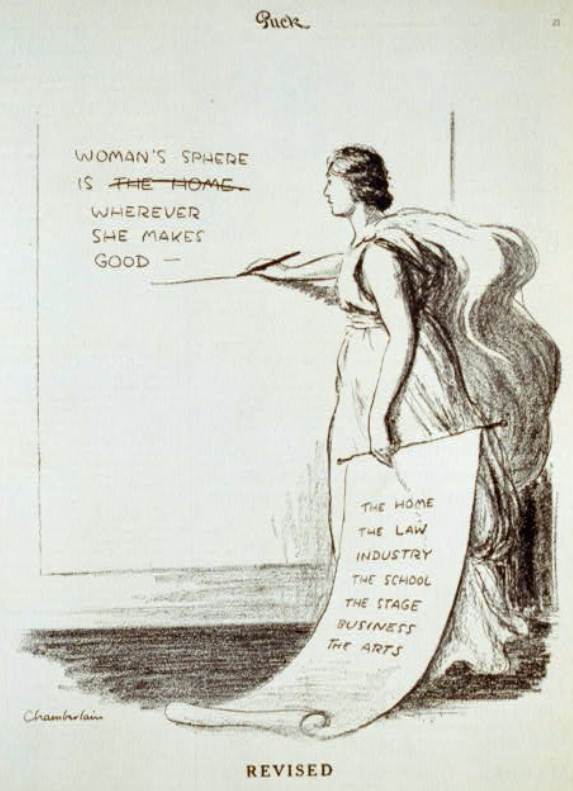 1920: "The Sky Is Now Her Limit"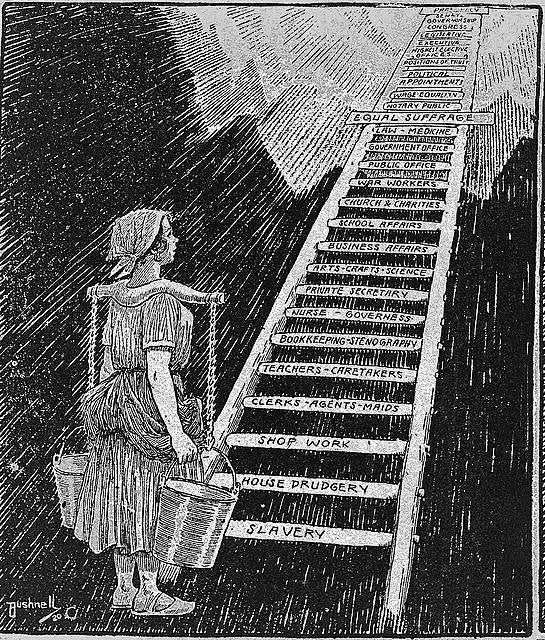 1930: "I'm A Suffragette"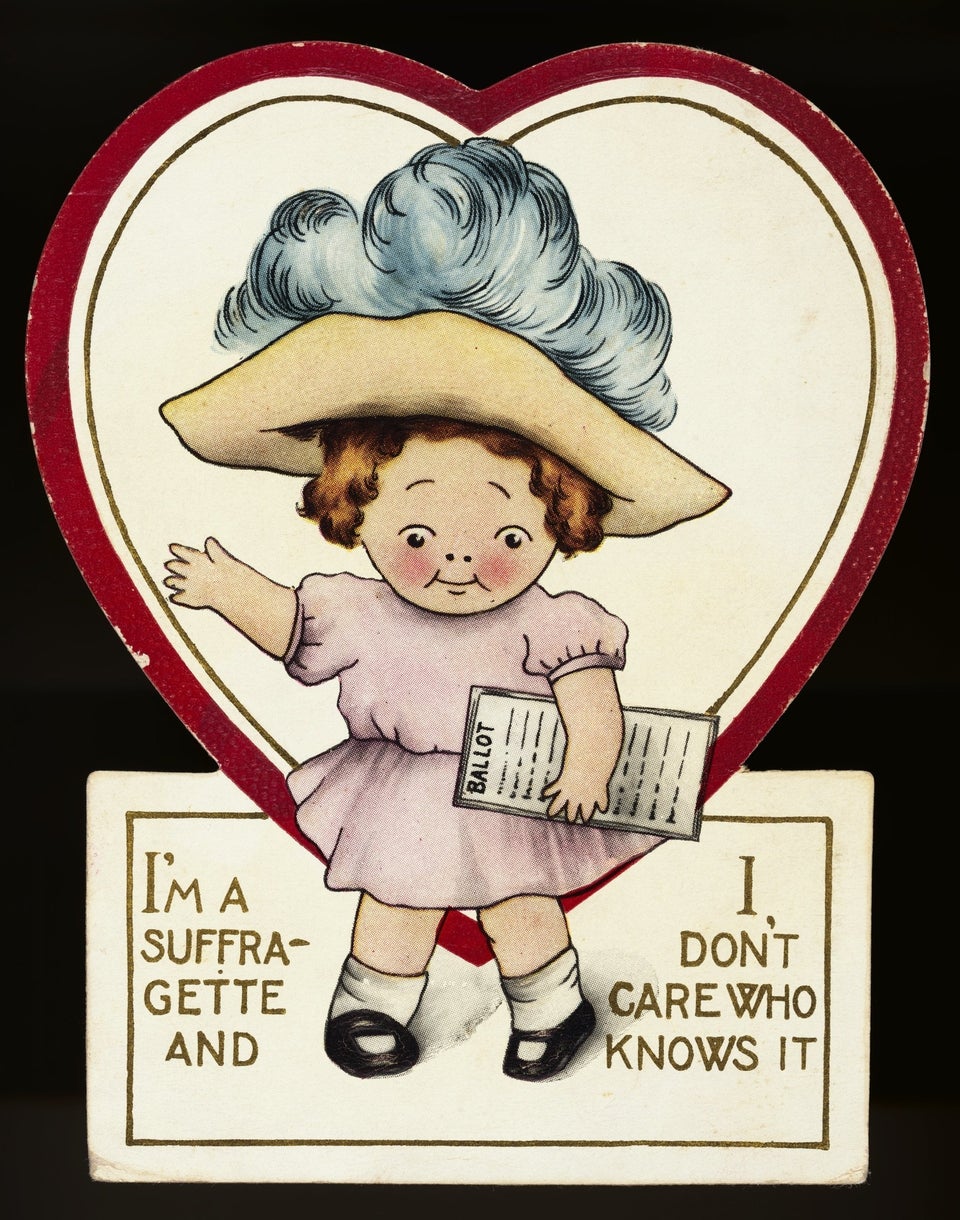 LCDM Universal History Archive/Getty Images
CORRECTION: An earlier version of this article incorrectly stated that the 19th Amendment granted only white women the right to vote.
Before You Go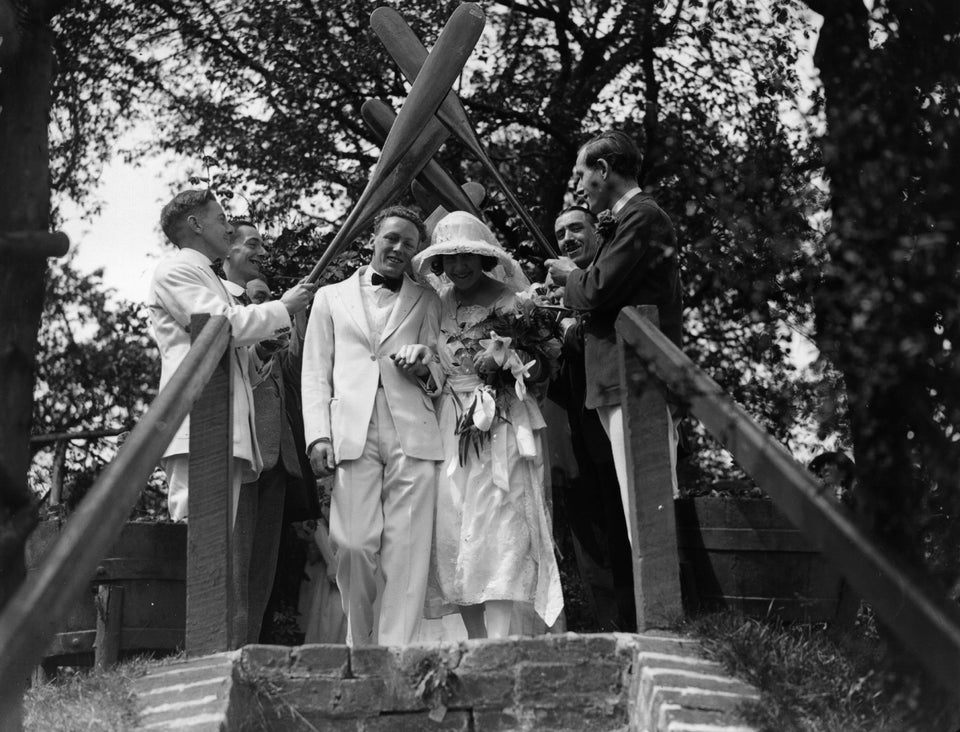 Rights Women Have Gained Since Earning The Right To Vote
Popular in the Community