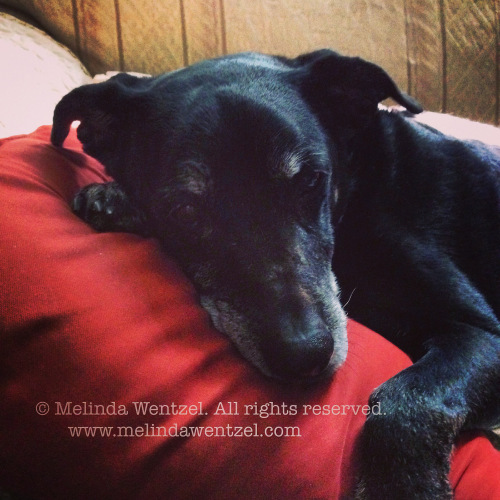 1. No. It's really cold outside and it's not time for a walk yet. I just want to spoon you and watch Hallmark movies. All day.
2. I know the FedEx truck looks tasty, but YOU CAN'T EAT IT. Stop barking as if you're possessed. Please try to act like a normal dog.
3. Must you INHALE your food? CHEW already, you maniacal little beast.
4. Yes, the doorbell is ringing. On television. That doesn't mean you need to freak out or work your stupid self into a barking frenzy.
5. Stop licking yourself... your 7 million plush toys... the stuff I spilled on the floor... the strange dog you just met... the leather couch... the carpet... the dishwasher...my feet...the road kill you love more than life itself... JUST. STOP. LICKING.
6. Why do you feel compelled to eviscerate your stuffed animal toys? Isn't it enough to pluck out their eyes and dismember them 15 minutes after I present you with a new one? FYI, the squeaky thing inside IS NOT the devil.
7. Stop dragging dirty socks and underwear into the living room like a frat boy on a panty raid. You disgust me. Also, please note that the foul matter in the trash can IS NOT FOOD. Please stop gnawing on it and strewing it all over the house.
8. DO NOT pee on your brother's head. No, it's not at all like marking territory. He's another dog. Just a shorter version. And by the way, marking territory INSIDE the house is a VERY, VERY BAD thing to do. I will stop loving you if you do it again. No I won't. I love you unconditionally, against all logic and understanding.
9. Why did you eat AN ENTIRE LOAF OF BREAD (and/or leftover pizza, Halloween candy, et al.) while we were gone? You glutton.
10. The crows and defenseless squirrels we see on our walks are not secretly mocking you; therefore, you needn't chase or lunge at them like some sort of savage, effectively dislocating my shoulder in the process.
11. Must you torment the cat? I realize that he is mocking you every minute of every day, but is it necessary to hunt him down like a dog? I understand that you are, in fact, a dog. It's a rhetorical question.
12. You don't own the couch. Please share the space in this house with the humans who live here--as much as it pains you.
13. For the love of God, STOP EATING POO, or anything that resembles poo. Deer droppings are not Skittles. Neither is bear dung or rabbit pellets. Have we not taught you anything?
14. If you walk directly in front of me or trail me closer than my shadow, we WILL collide. It's basic physics. Two objects cannot occupy the same space at the same time. Google it.
15. Please refrain from doing your business in the neighbor's beautifully manicured lawn if you can help it. If you could circle back and instead utilize the vast expanse of woods and weeds we just passed I'd be eternally grateful, you never-ending poop factory.
16. Back up, please, so I can actually open the door for you. I know you're beyond excited to go for a walk, but it won't be possible unless and until you back up.
17. No. You most certainly CANNOT EAT THE JOGGER, the kid on the scooter, the woman pushing the stroller, or the adorable toddler inside the stroller who desperately wants to pet you because you look like a cute little dog, only deranged. Oh, and here's a newsflash: YOU'RE MAKING YOURSELF HACK AND CHOKE by pulling on the leash. Not me.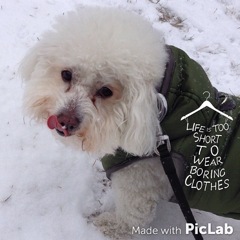 18. Did you seriously startle yourself with your own fart? You crack me up, you weird little dog.
19. What's with the poop ritual--the one where you practically screw yourself into the ground before you actually go? Should I hire an excrement coach?
20. Must you shame me into giving you food during dinner? Don't give me those eyes. I simply can't handle it.
Copyright 2015 Melinda L. Wentzel
REAL LIFE. REAL NEWS. REAL VOICES.
Help us tell more of the stories that matter from voices that too often remain unheard.