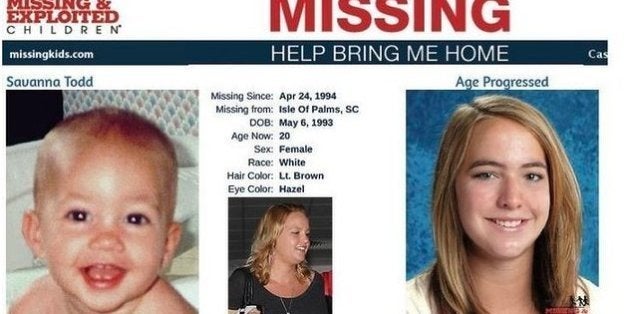 CHARLESTON, S.C., Sept 29 (Reuters) - Dorothy Lee Barnett, 54, pleaded not guilty in federal court in Charleston on Monday to charges of parental kidnapping and falsifying passports 20 years ago.
Barnett, a slight, blond woman who appeared smiling in court today in a striped prison uniform and handcuffs, was extradited from Australia to the United States late last week.
Barnett is accused of taking the child from her ex-husband, Benjamin Harris Todd, in South Carolina during a court approved visit in 1994 when the child was less than 1 year old and Todd had legal custody of the child.
Barnett wasn't found for years. She was indicted in 2012 by a federal grand jury for international kidnapping and falsifying passports after she had relocated to South Africa, New Zealand and Australia, remarried and changed her name, according to court records.
Barnett was arrested in November 2013 in Queensland, Australia and held there.
An Australian judge signed an extradition order to the United States in August.
The daughter, now more than 20 years old, supported her mother during court appearances, Australian media reported.
Todd has traveled to Australia to try to re-establish a relationship with his daughter, according to the media reports.
Todd was not available for comment. His lawyer, J. Graham Sturgis Jr., told Reuters that he has no part in the federal case against Barnett.
Her attorney Russell W. Mace III said in court on Monday that he wanted to delay a bond hearing for Barnett until family members from out of state could arrive to support her. She was booked into Charleston County Detention Center late Friday night, and Mace met her in person for the first time only this weekend, he said.
A judge agreed to delaying the bond hearing for Barnett and a U.S. attorney had no objection. She remains in jail. (Editing by David Adams and Eric Walsh)
REAL LIFE. REAL NEWS. REAL VOICES.
Help us tell more of the stories that matter from voices that too often remain unheard.