Jason K. was 27 the first time he tried to have sex with a woman and couldn't get an erection. He knew it wasn't a physiological problem, because he had no problem getting hard at home while watching porn and masturbating, but the embarrassing episode gnawed at him. Jason grew anxious that it could happen again, so he decided to bring it up at his doctor's appointment a few weeks later.
After a brief exam, Jason's doctor prescribed him a small dose of Viagra to "experiment" with. The next few times he tried to have sex, Jason popped a pill beforehand and his performance anxiety vanished.
"He gave me a dose that was a little bit more than I needed, but it was enough that it kind of broke my slump," recalled Jason, who asked to use his middle name and initial to protect his privacy. But over time, as bouts of anxiety or stress came and went, Jason went on to refill the prescription four or five times. He is now 33, and while he tries to use Viagra as little possible, it has become a regular part of his sex life. He wonders if, in a world without Viagra and other erectile dysfunction medications, he would spend more time prioritizing his own mental health care.
That world is difficult to imagine today. Tuesday marks the 20th anniversary of Viagra's approval by the U.S. Food and Drug Administration. From its conception to its marketing, the little blue pill embodies the might and ingenuity of the U.S. pharmaceutical industry and is a masterful example of how powerful sexual medicine can lodge itself in the psyche — and the medicine cabinet — of first the American man, and then men all over the world.
After scientists discovered that the drug could help men get erections, Pfizer executives began tying the ability to get an erection to other markers of health, like diabetes or heart disease, giving the pill legitimacy in the medical community. It was then famously marketed by Pfizer spokesman Sen. Bob Dole as a drug to help cancer survivors and people with other physical limitations overcome what was then known as "impotence," casting a sheen of respectability and even nobility on the drug's ability to make men erect.
Tittered over on television and in the media, the drug was nevertheless hailed by experts for not only providing men with the first non-invasive treatment for erectile dysfunction but also opening up a conversation between men, their partners and their doctors about sexual health issues and how they relate to overall health.
Over the years, Pfizer continued to break the mold with increasingly racy advertisements that seemed to broaden the scope of the use-case for Viagra, sold the pill directly to consumers online and opened up the pill to generic manufacturing before the patent expired — a smart way to regain some ground lost by competing erectile dysfunction drugs.
Two decades on, Viagra has so embedded itself in the culture that it has taken on talismanic properties. Millennial men, who came of age sexually in a world where Viagra was always an option, are encountering the drug at younger ages than the men to whom it was originally targeted 20 years ago, and for more diverse reasons beyond diseases like prostate cancer, diabetes or heart problems to include psychological reasons for erectile dysfunction.
The handful of studies on this phenomenon suggest that while only a small minority of young men has ever taken erectile dysfunction drugs, men who go to the doctor about erectile dysfunction are getting younger over time, they're healthier, and they're exercising more.
Findings from a study among young men who take pills without a prescription suggest that they're taking them for psychological reasons. While they generally have the same ability to get erect as men who don't take the drugs, they have less confidence in their erections and lower satisfaction with their sex lives ― which could mean that young men feel they can't get erections without the drug.
"When Viagra first came out ... there was really a strong belief that these medications should only be used in men who have a physical cause for their erection problem, and it needed to be pretty severe."
HuffPost spoke to five men's health doctors about younger men asking for Viagra, and they all agreed the pill is so safe that they had no problems prescribing it or a similar drug to patients who may simply need a psychological salve to help them recover from the humiliation of a few episodes of erectile dysfunction with a partner.
Like other storied blockbuster drugs, Viagra was discovered by accident. Scientists in Pfizer's Sandwich, U.K., laboratory developed the pill's active ingredient, sildenafil citrate, in 1989 to treat chest pain and high blood pressure. While trials for these conditions were disappointing, test subjects tipped the researchers off to the pill's unexpected and pleasurable side effect: more erections.
After successful trials, Viagra was approved by the FDA in 1998, offering an easy and much-preferred treatment option to men with erection problems who were using penile injections or implants. But while the drug solved a widespread health issue that men were often too embarrassed to talk about, Pfizer executives faced a respectability problem. Lest it be dismissed as a mere "boner" pill, the pharmaceutical company worked hard to tie it to serious medical conditions like the one that left Dole with erectile dysfunction.
Two years after the drug hit the U.S. market, The New York Times reported that for every million men who had inquired about Viagra, "an estimated 30,000 had untreated diabetes, 140,000 had untreated high blood pressure and 50,000 had untreated heart disease."
"When Viagra first came out ... there was really a strong belief that these medications should only be used in men who have a physical cause for their erection problem, and it needed to be pretty severe," said Dr. Abraham Morgentaler, a urologist at Men's Health Boston and author of the book The Truth About Men And Sex. But Viagra has proved to be so safe, and become so common, that Morgentaler compared downing a pill to having a drink or a cocktail before having sex.
"It just sort of becomes a lubricant, if you will, for that kind of pleasurable human activity," he said.
Jason recognized early on that there was a link between his personal anxiety level outside the bedroom, stressful weeks at work, and his episodes of erectile dysfunction with a partner. Viagra was a way of addressing the symptoms of his angst but not the root causes.
"It might have kind of allowed me a shortcut on certain things," Jason said about Viagra. "If I didn't have that option, I might have been more inclined to dedicate myself to staying a little more stress-free and a little more healthy."
And that's exactly what makes sociologists like Meika Loe skeptical about Viagra's effect on male psyches. Popping a pill is far easier than facing your own demons or being vulnerable with your sexual partners, said Loe, who authored The Rise of Viagra a few years after the pill debuted. Growing up with outsized expectations for sexual performance, and then needing to buy a pill to fulfill those expectations, could be emotionally harmful.
"The bar has been raised on what is expected for [men] in terms of sexual performance and optimization (the best, the hardest, the most reliable), and when we buy into this (literally) we can lose a bit of our humanity as individuals in and out of relationships," she wrote in an email to HuffPost. "Perhaps what we need to do is the opposite ― to be more vulnerable with one another, not less."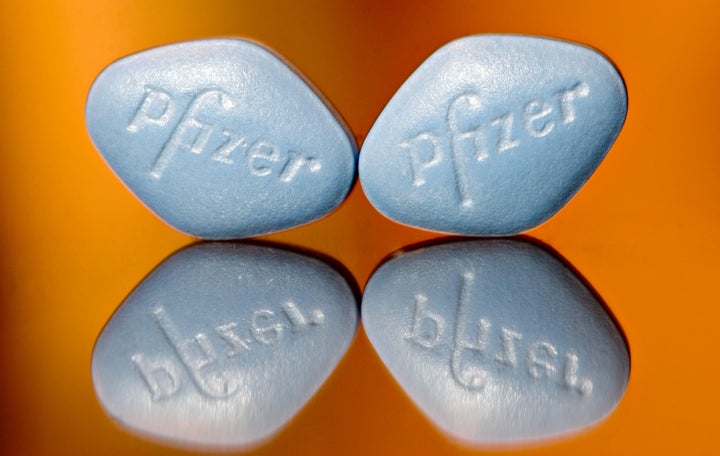 Patrick Q., 34, first encountered Viagra in high school, where his friends were sneaking pills from their fathers' medicine cabinets and using it to enhance their sexual performance with girlfriends. But it wasn't until his mid-20s, when he was dating casually around Chicago and having episodes of erectile dysfunction after drinking, that he started to use it himself.
Patrick, who asked to use just his first name and initial to protect his privacy, figured that he was too young to actually need a prescription. He didn't think a doctor would prescribe him something to help him counteract alcohol's effect on erections. So he turned to Craigslist and started buying Viagra generics from dealers who would meet him on the street and exchange the pills for money in their cars.
Looking back on those years, Patrick recognizes how reckless the purchases were. He told HuffPost he never knew whether he was getting a legitimate generic pill or something that had been cut with other chemicals. Patrick also said he felt scared getting into cars with dealers whom he didn't know, and he was always nervous that the transactions could end up being undercover stings. And yet he kept on buying the pills illicitly because he was afraid he wouldn't have access to the drug through a doctor.
These kinds of black market purchases are what moved U.K. health officials to designate Viagra as over-the-counter medicine late last year. Instead of getting a prescription from a doctor, men in the U.K. speak to a pharmacist to make sure they don't have pre-existing conditions or take other drugs that could make Viagra dangerous before purchasing it. There is currently no effort to reclassify Viagra as an over-the-counter drug in the U.S.
Patrick is especially regretful about buying Viagra on Craigslist because he now knows how easy it is to get a prescription from a doctor. Now a Ph.D. student living on the East Coast, Patrick recently visited a urologist for the first time to get a handle on some other medical issues. When he brought up his situational erectile dysfunction, the doctor had no qualms about writing a prescription for him.
"He even stated that he uses it," Patrick said. "He made it seem like its use is so widespread."
Viagra and other erectile dysfunction drugs aren't risk-free. Their use, and especially recreational use, has been linked to risky behavior like having unprotected sex, and interactions with certain drugs can cause serious health problems like heart attack or stroke due to plummeting blood pressure. There's also the drug's infamous warning-as-enticement: "Call a doctor if you have an erection that lasts longer than four hours."
Since Jason first started taking Viagra, he has used it through two long-term relationships ― one of which became a marriage a year ago. When he first started dating his wife, he told her early on that Viagra was something that he had to have in the bedroom, and that he may occasionally take the pill before sex.
Marriage hasn't changed his relationship with Viagra. While he can be more frank with his wife about how he's feeling, and may be able to plan when to use it more, pressure from work hasn't let up, and stress from everyday life can creep into the bedroom. That means Jason still needs the pill.
Erectile dysfunction "is still very much tied to my mental state outside of a sexual situation," he said.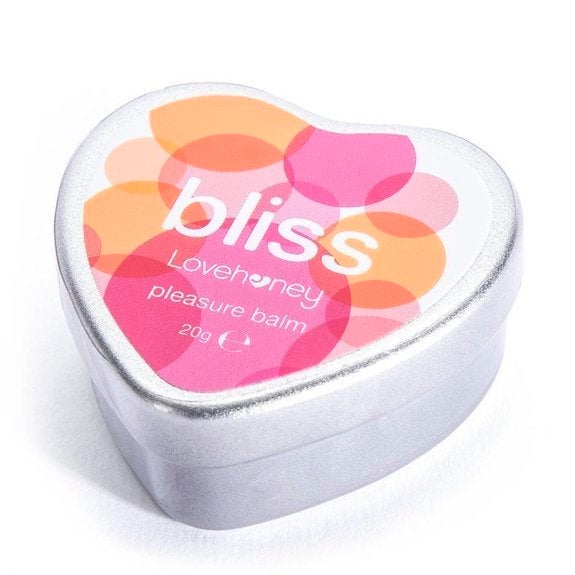 Sex Toys Every Couple Should Try Once
Popular in the Community