The Easter bunny was good to Matt Stonie.
The competitive eater known as "Megatoad" posted a video to YouTube on Friday that shows him downing 200 Peeps in a little more than 14 minutes, doubling his previous record. In the process, he swallowed about 5,600 calories worth of the bird-shaped marshmallows, or 1,360 grams of sugar.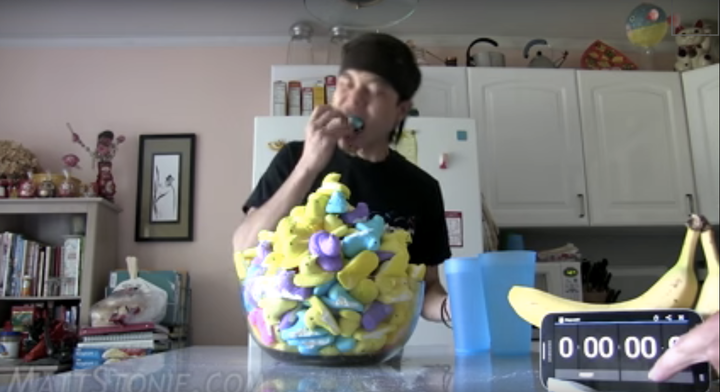 "My tongue is so saturated with sugar, oh my god," he moaned just before hitting the 100-Peep marker.
Once he reached the last few birds, Stonie appeared to gag at times and looked a little green.
"He started off with smiles," someone behind the camera jabbed as Stonie appeared woozy over an emptied bowl.
Although he managed to eat all 200 marshmallow treats -- beating his last record of 100 -- Stone expressed some disappointment over his time, along with physical disgust.
"It took a little longer than I thought it would," he said.
Here's hoping he can keep all that marshmallow fluff down.
Related
Before You Go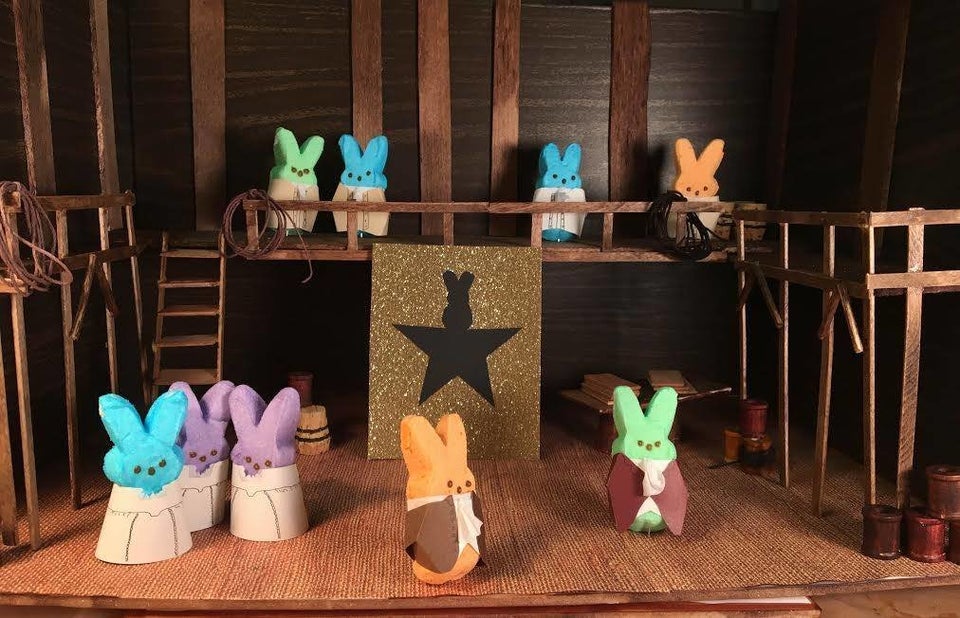 Peeps Re-create Hamilton Because We'll Never Get Tickets
Popular in the Community