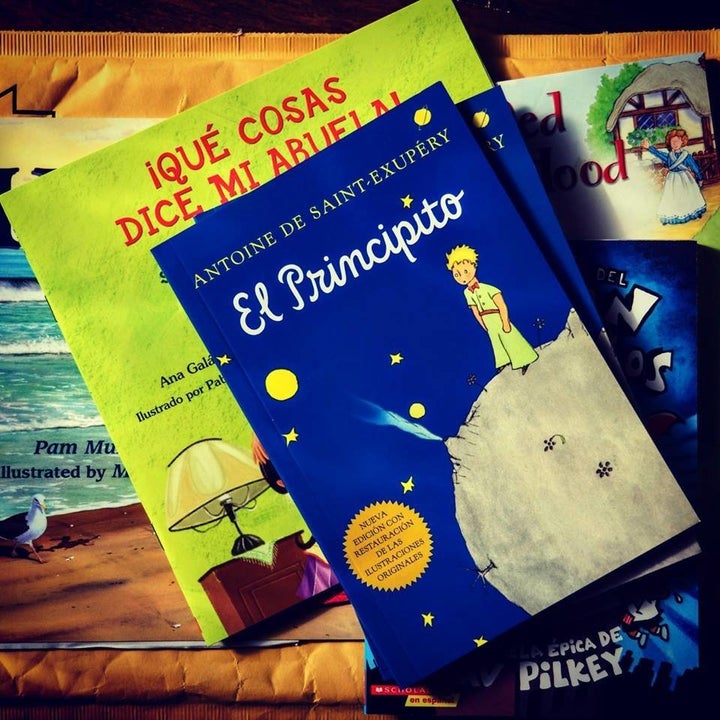 More than 2,500 migrant children are waiting for the government to reunite them with their families after being forcibly separated at the southwestern border and sent to shelters across the country. In response to the crisis, two women in the nation's capital have started a campaign to send books to the detained kids. It's a small act, the women admit, but they hope it provides some comfort to the youngsters.
In April, Donald Trump's administration began enforcing a zero tolerance policy for undocumented people entering the country. Under previous administrations, families caught crossing the border without authorization were kept together. But the new policy detained all adults for criminal prosecution and sent minors to other detention centers or shelters, some of which have been criticized for horrific living conditions.
As news of the separation policy and its aftermath rocked the country, Elizabeth Ballou and Kristin Stadum, who live in the Washington, D.C., area, turned to their lifelong love of literature for inspiration on how to help.
In July the women founded the charity 2,000 Libros to collect donated books for migrant children in shelters.
"Books have always offered me some form of comfort," Ballou said. "They give us such solace. Books transport you to an entirely different world, which is kind of a magic in and of itself."
Before launching 2,000 Libros, Ballou searched online for organizations that were sending books to detained migrant kids. She found none and set out to start one. Realizing that she lacked the experience to take on the endeavor alone, she reached out to Stadum, a volunteer and board member for DC Books to Prisons, a nonprofit group that sends free books to incarcerated people in 34 states. Within moments of connecting, the two began brainstorming how to make the idea a reality.
"Elizabeth had done so much work already," Stadum said. Ballou had reached out to a number of immigrant children's detention facilities to see if they were interested in taking donations.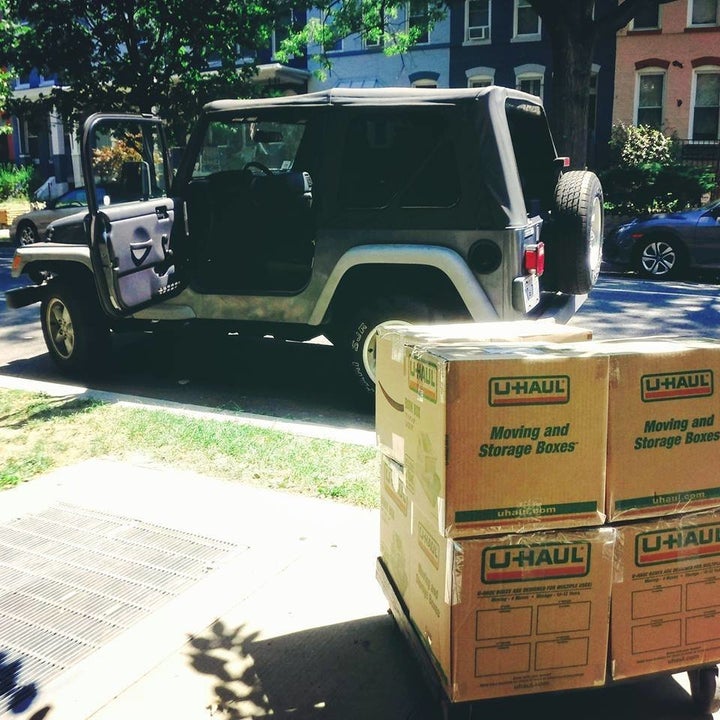 "The DC Books to Prison board agreed very quickly to back this effort," Stadum added. "It aligned with our mission, and these children are prisoners."
Teaming up with independent bookstores throughout Washington, the women advertised their book drive effort, encouraging people to donate new or gently used children's books. Since many of the separated migrant families hail from Central America, the women requested that people give books printed in Spanish or in English and Spanish.
The women estimate they've collected more than 500 books so far. Among the titles are picture books like Lucha Libre, Spanish versions of popular chapter book series like "Captain Underpants" and "The Chronicles of Narnia" and Spanish translations of classics like The Little Prince and titles from the Harry Potter series.
Stadum and Ballou sent out the first shipments of books on July 14, bound for two shelters: Crittenton Services for Children and Families in California and Southwest Key in Texas.
The women realize that the living conditions and possible psychological repercussions that children face at the detention centers certainly can't be fixed by a book, but they hope this act of kindness may provide kids with even a moment of childhood.
"I was horrified to think of children being taken from their parents," Stadum said. "There's comfort in knowing that somewhere out there, a child is reading a book."
Ballou and Stadum acknowledge that their limited schedules may prevent the project from continuing long term. Although they have no end date in mind for the drive, they said they will continue to collect as many books as possible.
"This is not a sustainable project for us, just because it takes so much time and resource to coordinate this," Ballou said. "While we — as a pair of women, one entering graduate school and one with a full-time job — may not be able to sustain this drive for years, we're going to keep volunteering and helping in whatever way we can once this winds down."