If you guessed that 10,000 bees swarmed this student's car in Hampshire, U.K., you'd be wrong. More than 20,000 bees swarmed this student's car.
The horrified driver, 21-year-old George Neal, told ITV that the bees -- possibly making a stop on the way to a new hive -- swarmed his car shortly after he parked it. His roommate saw the humor in the ordeal:
"It was a bit of a strange sight. The bees were pretty timid though - they weren't really interested in anything but George's car. Maybe they wanted a lift," said Rory Edwards. "Although none of us are allergic, we thought George probably would not want his car covered in a swarm of bees. He did literally have a bee in his bonnet though."
Edwards called pest control, and a local beekeeper arrived to remove the bees without harming them. The beekeeper managed to find the queen, loaded her into a basket, and the rest of the workers followed.
"It's the height of swarming season," beekeeper Graham Cook said, "so try sleeping with that information on your mind."
Related
Before You Go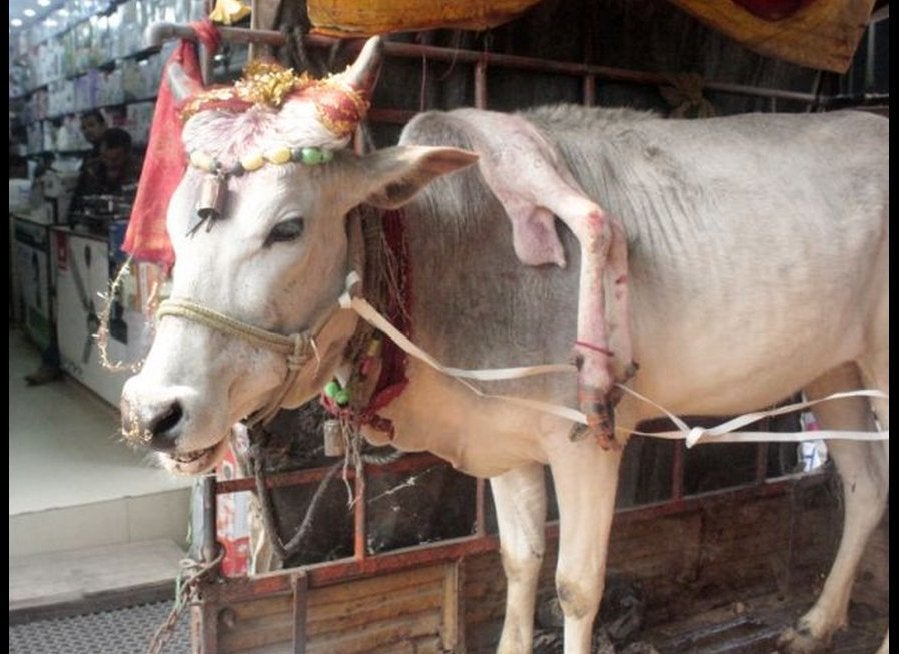 Two-headed animals and other bizarre creatures
Popular in the Community