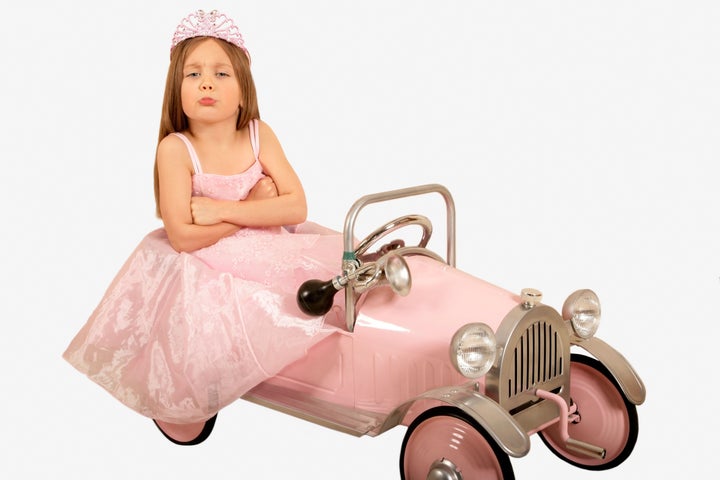 The headline will get your attention. "The $200,000 Nanny Club" the article in The New York Times Magazine will be titled this weekend. "The Best Nanny Money Can Buy," is the headline on the online version.
But the headline isn't the point.
True there are now childcare givers, working for New York City's wealthiest families, who are earning six-figure salaries. One such nanny interviewed for the article "commanded around $180,000 a year" author Adam Davidson wrote, "plus a Christmas bonus and a $3,000-a-month apartment on Central Park West."
What are employers buying for that kind of money? A nanny who probably speaks a foreign language or two, and can do such things as care for a horse or drive a speed-boat or cook macrobiotic meals. Definitely one who "effectively signs her...life over to the family she works for," Davidson writes, because "clients are paying for the privilege of not having to worry about their child's care, which means never worrying if their nanny has plans. Which, of course, she can't, pretty much ever."
A quick calculation finds that when you divide $200,000 by 24/7 you get an hourly rate far lower than the $15 to $18 hourly rate that Davidson estimates a "mid-range" Brooklyn nanny would get (and probably lower than the estimated $9 to $12 that's average in less costly parts of the country.)
So, let's move on from the headline. After all, I am betting it didn't grab your attention because you are in the market for a $200,000 a year nanny. Maybe you would like to be one, but more likely you are wondering whether not having one is hurting your child. Are the richest parents really buying better care for their kids? Or just shinier care? If you are struggling to pay the "mid-range" salary, are you somehow not doing right by your kid?
Davidson asks this question, wondering whether the nanny who earns twice (or four times, or five times) as much, really twice as good? And how can we more average folks possibly tell what we are "getting for our money." (A pause to talk about the word "nanny." It gets a lot of people angry, and they start filling the comments with words like "elitist" and "stuck-up" and "snobby". I use it because the Times article uses it. But if you prefer babysitter or caregiver and day care provider, feel free to substitute the word of your choice. And some other time we can discuss the reasons why different words for the same job can be so loaded.)
But back the question at hand. How to judge the "worth" of a caregiver? And to be reassured that your child is getting good care?
As Davidson writes, "Nannies can be evaluated in the same way as what economists call 'experience goods' -- like wine, whose value can only be determined after experiencing it." And part of the "experience," in wine as in babysitting, turns out to be the price. "When nonconnoisseurs buy an expensive bottle, they're acting like new parents hiring a nanny," he writes. "They're basically paying for a false sense of assurance. Or hoping to impress somebody." Perhaps people who can't possibly afford such salaries, but who gobble newspaper reports about them and worry that they're cheating their children?
In reality, the people more likely being cheated are the nannies, because, like teachers, most do not earn nearly what they should. "I can't afford to pay you what you're worth," I often told the wonderful women who helped me raise my children. "But I will pay you as much as I can."
Our children, on the other hand, will probably be fine -- even without a nanny who speaks Mandarin, or has a Master's degree, or is a pilot and a ship's captain and a black diamond skiier. More money doesn't buy more love. And that, bottom line, is what parents seek in any price range -- someone who cares about their children, and who will keep them safe.
$200,000 a year doesn't guarantee that.
Any thoughts on ways that might?