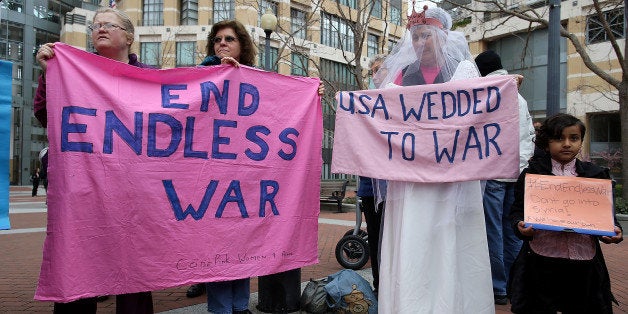 WASHINGTON -- As Congress turns its attention to President Barack Obama's request to use military force against the Islamic State, more than a dozen groups are urging lawmakers to rein in a sweeping 2001 war authorization that never expired and is being used to justify open-ended military operations.
The American Civil Liberties Union, National Security Network and Constitution Project are among 16 groups that sent a letter to lawmakers on Tuesday demanding that they revise Obama's war authorization request to explicitly state that the 2001 Authorization for the Use of Military Force does not apply to the Islamic State in Iraq and Syria, also known as ISIL or ISIS.
Obama opted not to address the 2001 AUMF in his proposal, which he sent to Congress this month. The request seeks limits on levels of U.S. ground troops and duration of the campaign. But the U.S. has already been bombing the Islamic State for six months without congressional sign-off, and Obama has cited the 2001 AUMF as his authority to do so. Because his new proposal leaves the 2001 AUMF intact, that broad war authority remains available to him and future presidents, regardless of whether Congress passes Obama's plan.
If lawmakers don't tackle the 2001 AUMF, it "risks simply adding to what has become a tangled and ambiguous web of war authorities from which a president might pick and choose without explanation," reads the letter.
"The Constitution assigns Congress the power to decide on war for good reasons: collective judgment, arrived at through robust and transparent debate, is superior to that of a single individual; Members should be politically accountable when our government asks U.S. service men and women to risk their lives," the letter continues. "As James Madison cautioned, if war powers were accumulated in the executive branch 'the temptation would be too great for any one man.'"
The issue has gained little traction on Capitol Hill. Rep. Adam Schiff (D-Calif.) introduced a bill to repeal the 2001 AUMF, but he has yet to find any co-sponsors. In the Senate, Ben Cardin (D-Md.) introduced a bill that would sunset the 2001 AUMF in three years. He only has one co-sponsor, Sen. Chris Murphy (D-Conn.).
Schiff pressed the subject in a House Armed Services Committee hearing on Thursday. The hearing was specifically focused on the president's AUMF proposal.
"We must pass the right authorization, one that gives the president the authority he needs to combat the horrors of ISIL while not writing such a blank check that the Congress legislates itself into irrelevance in the conduct of the war," he said. "I believe that the proper balance can be struck with an authorization that sunsets the old 2001 bill, and provides clear limits on where and how American troops can be utilized."
Proponents of scaling back the 2001 AUMF have their work cut out for them. Beyond that, it's not clear if Congress will muster the will to pass any version of Obama's ISIS plan. Democrats want tight limits on ground troops and geographic scope. Republicans don't want to put any restrictions on the president's war authority.
At least one top Democrat is doubtful Congress will get anything done.
"Unfortunately, I am skeptical that Congress will find the will to overcome our internal divisions, both between parties and internal to them, to authorize this action," Rep. Adam Smith (Wash.), the ranking Democrat on the House Armed Services Committee, said during Thursday's hearing.
If Congress does nothing, that means Obama will continue the military assault on ISIS without lawmakers ever actually voting to authorize it or put parameters on it. Since August, the U.S. has led more than 2,000 airstrikes, spent more than $1.5 billion on the assault and sent roughly 3,000 military personnel to Iraq.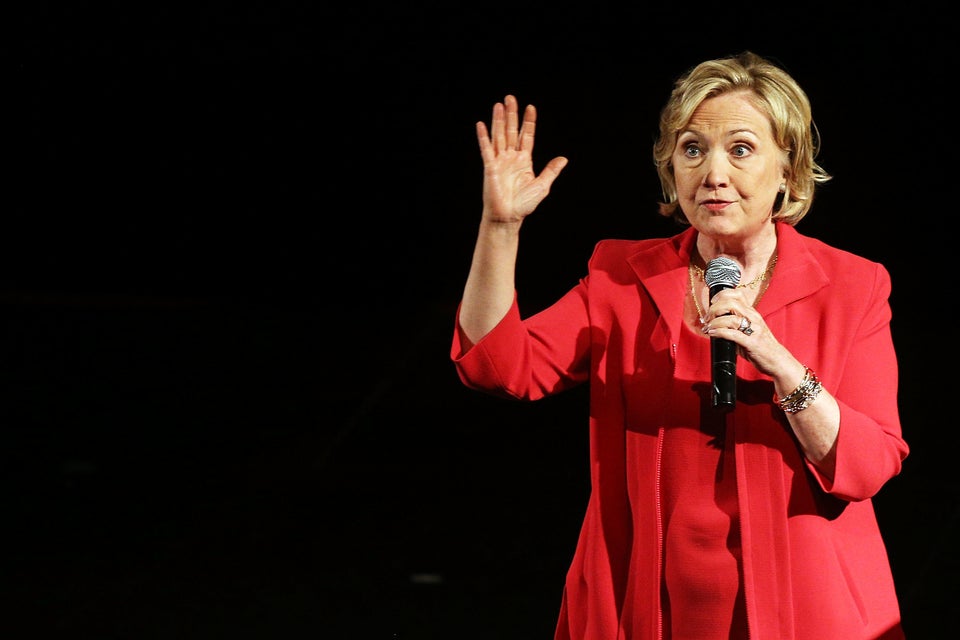 Potential 2016 Presidential Contenders