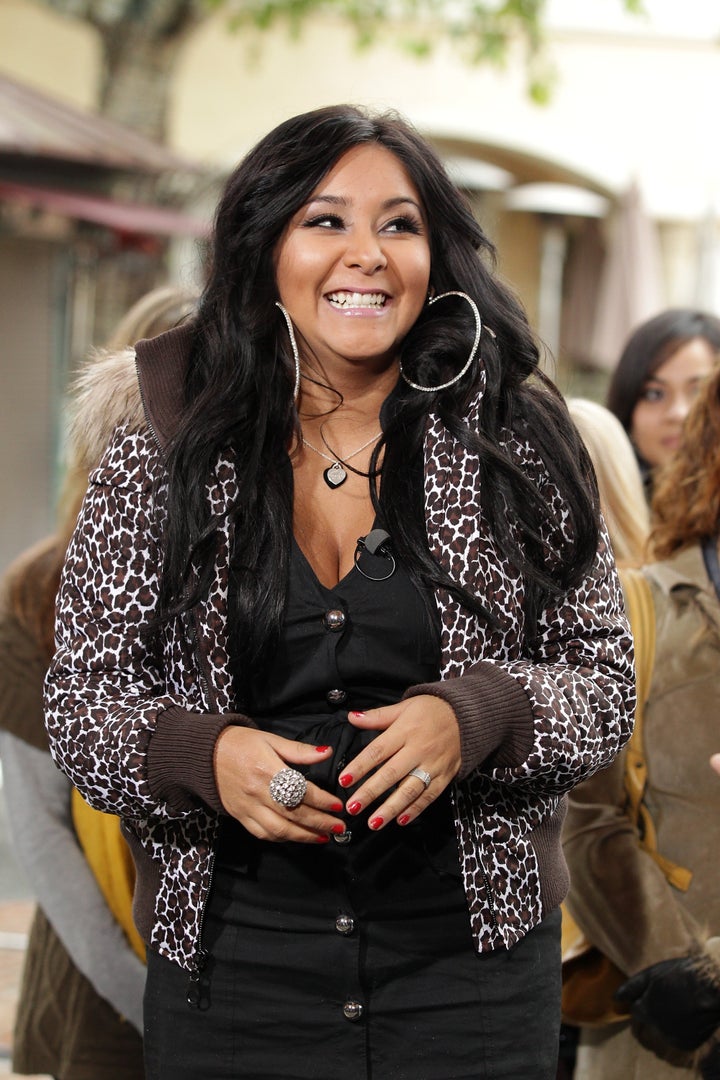 A few weeks ago, The New York Times ran their tenth annual Year in Ideas issue. It boasted the brilliant innovations and marvelous accomplishments our society achieved in the past year. Subjects included a bulletproof t-shirt, turbine-less wind power, and a guitar that always stays in tune. While these ideas reflect ingenuity and an effort to advance our culture, they belie one inescapable truth: we're still morons. We still war, we still pollute, we still triple mortgage our houses, and we still go to Toyotathons.
Our country is still chock full of horrible ideas. In fact, they're our most lucrative export. It's only natural. Bad ideas are the necessary byproduct of good ones; for every Facebook there are thirty Friendsters. We, however, too often forget a bad idea's existence once we salute the good idea, shining like Apollo on its golden pedestal of inspired glory. Meanwhile, we sequester our failed ideas into the attic -- like deformed cousins -- and feed them fish heads. We shoo them away from the prying public eye, ashamed they were even conceived.
To keep our collective egos in check, and give these deranged concepts the recognition they deserve, I now present you the worst of ideas of 2010.
Athletic Gear for Whales: Psyche up for the big game, and dress up a whale in exclusive, officially licensed memorabilia from your favorite sports team. Here's an Orca that's a Mets fan. That Humpback follows the Denver Broncos, and that Beluga just really loves Lebron James. At the next tailgate, crack open a beer and brag to your bros that you've got a sports-buddy migrating for plankton in the South Pacific. Starter jackets, hats, air horns placed in blowholes, if it's sports related and made for a whale, you can buy it. For the ironic hipster, try dressing your whale in San Jose Sharks gear.
Time Warner Cable's "All the Best" Package: Time Warner Cable peddles the most outdated, intransigent, dinosauric business model on the market. For $109.99 you get high-speed Internet, cable television filled with networks you'll ignore, opting to watch them on your high-speed Internet, and a landline telephone account. That's right, a stationary telephone that remains grounded right in your very home! While pitching this spectacular deal, a sales rep once informed me that adding a landline would cut down my cell phone expenses. Don't you see? By paying two phone bills, I'll save the inconvenience of paying one bill. Time Warner Cable's "All the Best" Package is the corporate equivalent of a kid covering his ears and shouting 'All the Best, All the Best, times infinity, no backsies!'
The Towel that Shares Hollywood Gossip: Courtesy of the minds at Sharper Image, this state-of-the-art towel receives a direct feed from TMZ and Perez Hilton via your wireless Internet, updating you on the latest celebrity juice around The Biz. In an age of smart phones, RSS feeds, and Twitter, why should a few minutes of shower solitude keep you ignorant of Khloe Kardashian's vacation hot-spots, or Natalie Portman's pregnancy status? The towel comes equipped with a system link sensor, which activates whenever other celebrities shower. Stay in the loop, and you can bathe with the stars!
Inflate-o-Father: Comes with his own Inflate-o-drinking problem.
Snooki's Book: Opening the seventh seal of The Dark Circle, Snooki's book deal was signed in blood during the final gasps of 2010, spawning a grotesque abomination to all literature. The book is so horrific that it was proclaimed an 'anti-book' wherein the reader not only learns nothing, but actually forgets the book she had previously read.
The Holocaust-Denying Fart Machine: This hilarious gag gift is sure to be the life of the party! The easily hidden three-inch speaker is capable of blasting fifteen different fart sounds followed by an explicit denial of the Holocaust. Embarrass your friends, family, even your boss! And paired to a remote with a range of over one hundred feet, you can 'fart' and 'deny the Holocaust' from wherever you'd like! Machine includes all fart sounds from 'juicy' to 'thunderous.' Holocaust denials range from 'casually offensive' to 'Mahmoud Ahmadinejad.'

REAL LIFE. REAL NEWS. REAL VOICES.
Help us tell more of the stories that matter from voices that too often remain unheard.