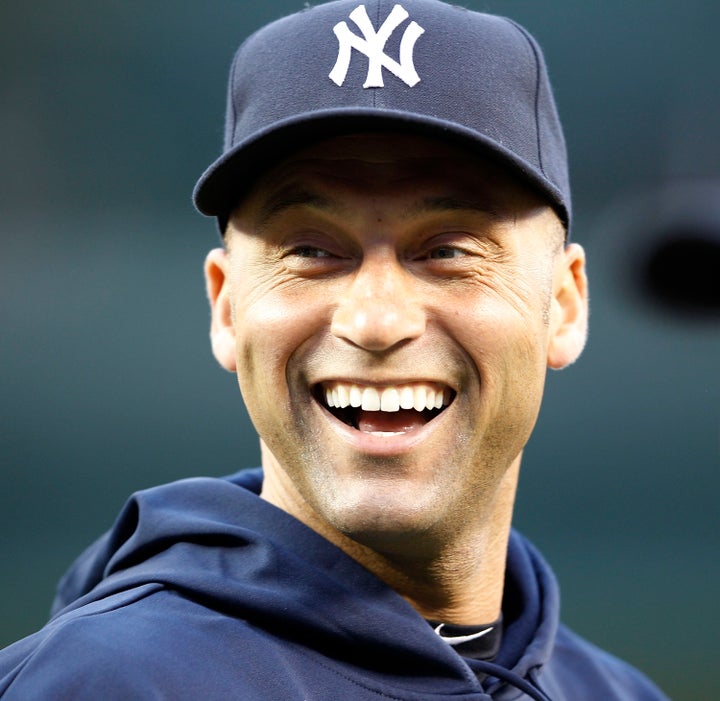 America loves a superhero. From comic books to Comic-Con, from cinema to cyberspace, superheroes rule the airwaves and our hearts. So it's no wonder that America's game is no different. In times of economic hardship, social upheaval or natural disaster, Americans historically look to heroes for rescue, inspiration and escapist entertainment. This year, Major League Baseball provided plenty of the latter as a few preternaturally gifted players reached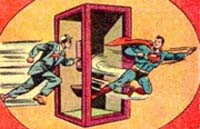 remarkable milestones, displaying a dazzling array of superpowers befitting their amazing accomplishments. Sure, off the field, they may seem like mild-mannered Clark Kents in designer duds to you, but once they don their uniforms, their alter-egos take flight and anything can happen. And so as we look back at the best of 2011, we celebrate their incredible achievements and, through them, an extraordinary game, as we unmask the superheroes of the baseball season:


The Yankees' captain, Derek Jeter, was starting to look mortal, but he wouldn't go down without a fight. While going five-for-five with a game-winning RBI, Jeter hit a home run for his 3,000th hit, becoming the 28th player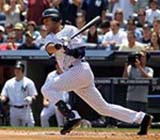 to reach that vaunted plateau, and the only one ever to do so in his storied franchise. Shielded by success, with the weight of the milestone lifted, Jeter went on to do what all superheroes do: he defied age, taking his slower bat to more breaking balls, bringing his batting average back up to speed. But New Yorkers weren't the only ones behind Jeter. As the Yankees clinched their record 17th division title, one thing was certain: Love them or hate them, when it comes to the star pinstriped captain, America's on his side.

Whose bat is faster than a speeding fastball, more powerful than an exploding slider, able to score four runners with a single slam? Look, up in the sky,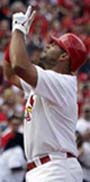 it's a bird, it's a plane, no wait, it is a bird: It's Cardinal Albert Pujols whose superpowers are so prodigious, he's hit 30 home runs in eleven consecutive seasons. Pujols has been so good from the get-go that he's the only player in the history of the game to amass those power numbers starting from his first major league year. His only kryptonite: injuries. This season, he suffered two, but still came back to make the world a safe place for long balls, hitting three home runs in one World Series game, joining Ruth and Reggie in rarefied air. But then the steely redbird flew the St. Louis coup for a pricier pair of wings. How high can this Superman fly? Even the sky's no limit -- when you're an Angel.

No-hitters are freaks of nature. This season saw three with the Twins' Francisco Liriano and Angel Irvin Santana adding the rare feat to their resumes. But leading the pack was Detroit's Justin Verlander who not only threw a no-hitter, but won 24 games,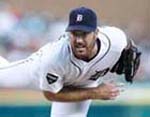 taking the quadruple crown of pitching (wins, ERA, strikeouts and innings). The awesome tour-de-force was so impactful on his team, he became only the second pitcher in the history of the game to win both the Cy Young and MVP awards in the same year, joining the Dodgers' Don Newcombe who did it in '56. And like the great Newk, every fifth day, the Tiger ace grows claws that allow him to sling pitches that dart and spin with unpredictable speed, bizarrely getting stronger with each inning, throwing 100 mph smoke late in games. To this freak-of-nature hurler, hitters are just prey, and to the hitters, Verlander's mutant powers on the mound are just not human.

Milwaukee has a mountain named Prince. But that's to be expected when the mountain is a chip off the old block and the block is former baseball big-guy Cecil Fielder. When hulking Prince Fielder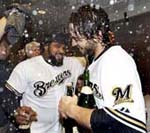 put his super power behind some lumber at the All Star game, he crushed a three-run home run that won him the Midsummer Classic's MVP, and World Series home-field advantage for his league. But he's not the only big bat on the Brewers. The aptly named Ryan Braun has been stomping on pitchers all season, hitting his own three-run home run to clinch the division. Making adjustments with each at-bat, the brainy "Brauny" had an MVP year as he led his team to two postseason celebrations. But was the beer spiked? Milwaukee's putting its money on Braun, but they may not have enough beer left for Fielder, and if the brawny Prince bolts, that'll be one walk-off they can do without.


Nothing can escape the web of a great glove and no glove has been better than Omar Vizquel's. The Chicago White Sox's supernaturally skilled infielder has been snagging flies and grounders with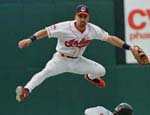 acrobatic éclat since 1989, snaring eleven gold gloves and giving him more games at shortstop than anyone who's ever played in history. Five years from when this great defender calls it a career, the webgem weaver will be summoned to Cooperstown where Roberto Alomar was inducted into the Hall of Fame in July. The amazing Alomar, who played alongside Vizquel for eleven seasons on the Indians, won ten gold gloves at second base. Once considered the most dynamic double-play duo in baseball, together they'll turn two for eternity in bronze.


Jim Thome could use a batmobile. The peripatetic player began swinging his bat in Cleveland (Pow!), then became a utility belter for other teams (Vlapp! ), staying long enough with the Twins (Zing!) to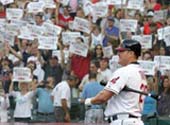 blast his 600th home run (KABOOM!), placing him eighth on the all-time home runs list. When the bat man returned to Cleveland, fans gave him a huge ovation in his first game back. As they held up "Welcome Thome!" signs, the word "home" in red stood out, like bat signals in the sky. You could almost hear them singing the theme "Da-na-na-na-na-na-na-na Thome!" It was a fitting display for the hit crusader who, solely through the use of his own bat, has now brought himself home safely 604 times.


The Dodgers started the year in distress, mired in legal battles, bankruptcy, and a horrific assault to a visiting fan. As the team hit bottom, the crowds fled. But rising above the abyss was Matt Kemp who did it all, at the plate, with his glove and his arm, fulfilling his destiny as the super player he was born to be. Joining Kemp in a career year was L.A. ace Clayton Kershaw who, with his 21 wins and major league-lowest 2.28 ERA, pitched like he was on a winning team. But while Kershaw took his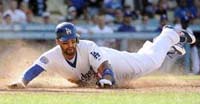 National League's Cy Young award, the question about Kemp as well as his American League counterpart, Jose Bautista of the fourth place Toronto Blue Jays, remained: Should an MVP award be given to players on non-contending teams? It appears that's a cliffhanger even superheroes can't escape.


When Japanese anime superhero 8 Man was imported to America, he was dubbed Tobor -- Robot spelled backwards. When Hideki Matsui came to America, he had already bashed 332 home runs in Japan. And just like the morphing 8 Man, Matsui lost no time turning into a Yankee and then Angel before morphing again in Oakland where, with his

168th home run, he became the only player to have launched a total of 500 bombs on two continents. While the game, like other things in both countries, have their differences, the unique milestone says as much about baseball's growing stature abroad as it does about its evolution here. Either way, Matsui's amazing career makes him a model of productivity, as automatic as a robot.


Shooting stars are hard to catch. As a lead-off hitter, base stealer and flashy fielder, the Mets' sparkplug Jose Reyes was an igniter for the team. This season, Reyes added another superpower: discipline at the

dish, taking the Mets first batting title by laying down a bunt and then his butt on the bench in his final game, a choice that would've made Ted Williams wince. Still, with a bat now as lightening fast as his feet, Reyes was a shining light in an otherwise overcast season. But all's not aglow in Metropolis. As the Mets bring in their outfield wall to boost offense, fans wish upon the rising star that he wasn't just a flash in the Citi-Field pan, whatever its alternate dimensions. But in New York, wishes, like stars, fly by and when it comes to Reyes, now you see him, now you don't.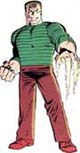 In the annals of comic book lore, The Sandman starts out as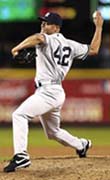 a supervillain, but one league's nemesis is the Yankees' savior and no one has saved the day more often than Mariano Rivera. With an all-time 603 saves and counting, Rivera to the rescue has resulted in the highest postseason saves total (42) and lowest career ERA (2.21) of any closer in history. They play "Enter Sandman" when he comes into a game because it's "lights out, goodnight" for the other team. Super Mo's secret weapon: a devastating cutter which saws off bats and carves up strike zones with phenomenal precision. Batters better look sharp when Rivera toes the rubber because if you snooze, you lose, and the Yankees win again.

Kirk Gibson knows something about overcoming adversity.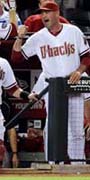 The iconic image of Gibson limping around the bases after hitting his "impossible" home run in the 1988 World Series is the stuff of legend. So when Gibson became skipper of the last place Diamondbacks in the middle of 2010, he had some melding to do. Before a year was over, it was clear he was going to carry them to the postseason even if he had to crawl there on his rebuilt knees. Now with a division title and Manager of the Year award under his belt, can a World Series fist-pump be far off for Arizona? With the iron-willed Gibson in command, anything's possible. For while he's made of tougher metal than most, it's his heart that shows the way.


"Good pitching beats good hitting." It's an old baseball saying and they say it a lot in Philadelphia. That's where the Phillies' core four starters Roy Halladay, Cliff Lee, Cole Hamels and Roy

Oswalt give pitching clinics to visiting teams. On the agenda: flaming fastballs, fading change-ups, brutal breaking balls and an elastic strike zone that's ever expanding. Not since the Braves' Maddux, Glavine, Smoltz and Millwood has a front four been so formidable. As their Atlanta skipper Bobby Cox used to quip, "No one checks the morning paper to see who's batting clean-up." Now it's the Phillies who are cleaning up, winning a franchise record 102 games and their division. With a rotation this deep, opposing batters are as good as out in the on-deck circle. But can the Phillies' "Phantastic Phour" stay together? As the Braves proved for over a decade, it just takes three to make a pitching dynasty, but the postseason needs good hitting as well.


The cold Cardinals were headed for an early exit. They were ten and a half games out in August when suddenly, they got hot: A stretch run (rally squirrel) clinched the Wild Card on the last day of the season, then they took two playoff rounds by surprise ("Happy flight! Happy flight!"). But they were just getting warmed up for a World Series game six for the ages. Playing at home (thanks, Prince) the Cardinals were down by two in the bottom of the ninth. With two on and two out, hometown boy David Freese was one strike from winter. But Mr. Freese likes it chilly (the guy has ice in his veins in the clutch) and ripped a triple to tie it. Then down again by two in the tenth, last strike looming (is there any other way?), the Cards caught fire. (These guys just won't die!). Tie game in the eleventh, with Freese leading off. Everything froze as the crowd held its breath.

Not since Rose turned to Fisk in '75's game six and said "Is this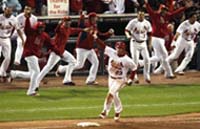 a great game, or what?" has there been such a back-and-forth thriller, and we all know what Fisky did the next inning. But Freese wouldn't have to waive his ball fair. With two strikes, Freese swung and ( grab hold of something, hunker down and pray for daylight!!) launched a seeing-eye rocket home run to center to win the game. (You've GOT to be kidding me!!!) The dugout erupted as a joyous sea of red spilled out to home plate where Freese spiked his helmet and jumped into the shredder (riiiiipped the shirt off his back!) to the crowd's earth-shattering cheers. They'd win game seven (Carpenter on any rest), but this series will always be remembered for MVP Freese's exhilarating game six hits and his comeback team. It may be freezing in St. Louis. But winter's never cold when you're World Series Champions.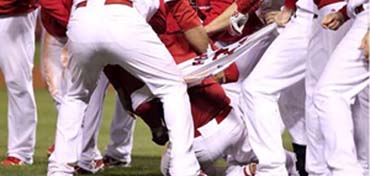 For Devra Maza's best and worst picks of the 2010 MLB season go here. For her highlights of the 2009 MLB season go here. For more great World Series moments, go here. To read Devra Maza's Hall of Fame poem, "The Great Greg Maddux" go here.
Artwork Credits: Superman, Batman, Flash, Mr. Freeze, Wonder Woman by DC Comics; Captain America, Wolverine, Hulk, Spider-Man, Iron Man, Sandman, Fantastic Four, Mighty Mouse by Marvel; Underdog by Joe Harris; Tobor by Jiro Kuwate.
Player Photos: Jeter, Verlander, Kemp, Matsui, Rivera, Gibson, Cardinals rip Freese's shirt, courtesy of Getty Images; Pujols, Vizquel, Phillies Pitchers, courtesy of AP; Fielder/Braun by Benny Sieu; Thome by Joshua Gunter; Reyes by Tim Farrell; Freese home run, courtesy of Reuters.


Mighty Mouse: Which comeback player or small market team was the mouse that roared? Tell us who was your superhero of the season in Comments.


Related
Popular in the Community