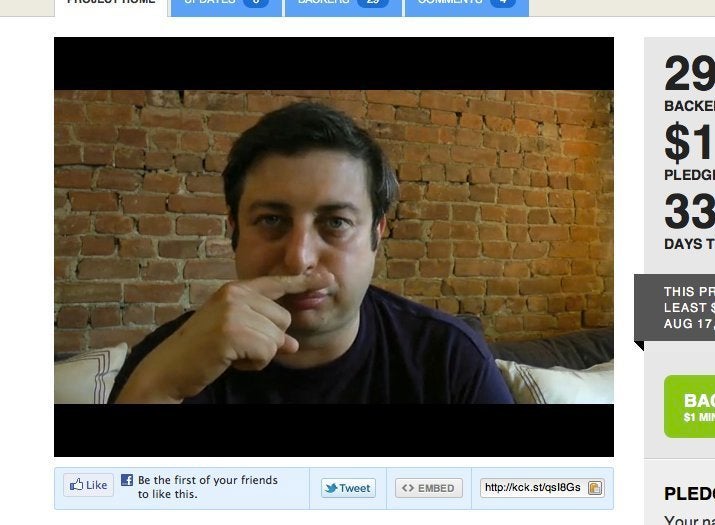 Now in its fourth year, the annual weekend of comedy in Park Slope, Brooklyn has become a known event for NYC comedy nerds in the fall. Previously the festival has been a labor of love by organizers Mirman, Julie Smith and Caroline Creaghead, funded by some advertising in programs and other small promotions. But this year they are planning on upping the production and adding new, ridiculous festivities by asking for $18,000 in donations. From strangers. On Kickstarter.
While it may sound crazy, the money would allow Mirman and company to actually pay their staff and artists. But we all know that's not enough to draw people in, so in the video below Mirman offers the real reasons fans should want to donate. Promises of new additions such as a science fair, an awkward party bus, a petting zoo, "sex pit" and other "very unprofitable stuff" should entice you to donate or at least make you laugh.
"We wanted to find a way to pay for fun, silly things without having to answer to companies, but instead to fans," Mirman told The Huffington Post. "Plus, I don't really know where else to get the money for an awkward party bus and petting zoo."
The 2011 festival will be held Sept. 15 - 18. Check out the website for information on last year's acts.
Popular in the Community