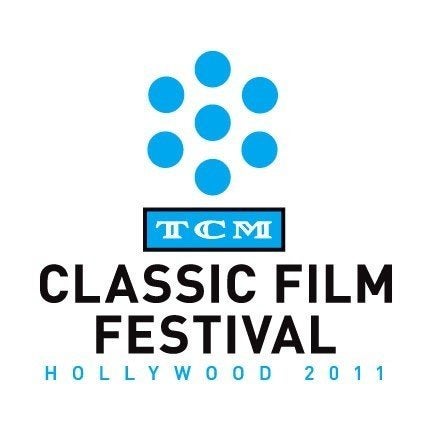 On Thursday evening, April 28, Leslie Caron will walk the red carpet to Grauman's Chinese Theatre on her way to the world premiere of the 60th anniversary restoration of An American in Paris. Although Turner Classic Movies' Film Festival, which takes place in Hollywood through May 1, coincides with New York City's Tribeca Film Festival, it won't be outdone in terms of star power or screen gems.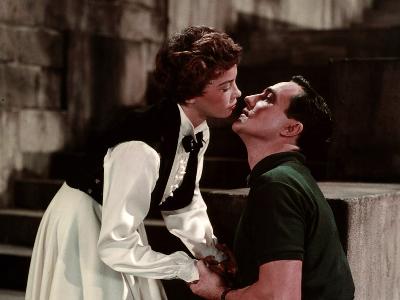 Leslie Caron and Gene Kelly
Lansbury, O'Toole, Hedren, Powell, Eva Marie Saint, et al.
Scheduled to join the legendary French actress on the red carpet to screen the 1951 musical directed by Oscar-nominated Vincente Minnelli are: Angela Lansbury (Gaslight, The Manchurian Candidate), Mickey Rooney (The Human Comedy, Girl Crazy), Jane Powell (Seven Brides for Seven Brothers, Royal Wedding), Peter O'Toole (Becket, Lawrence of Arabia), Angie Dickinson (Rio Bravo), Tippi Hedren (Marnie, The Birds), Eva Marie Saint (On the Waterfront, North by Northwest), Martin Landau (North by Northwest, Cleopatra), George Chakiris (West Side Story), Hayley Mills (The Chalk Garden, The Parent Trap), Richard Roundtree (Shaft), and Marni Nixon, (who sang for Audrey Hepburn, Deborah Kerr, and Natalie Wood in My Fair Lady, The King and I, and West Side Story).
Caron's Career Explored
At 79, Caron is still a radiant amalgam of freshness and sophistication. In December, she was interviewed by film historian Foster Hirsch at a sold-out event at New York City's Film Forum produced by Bruce Goldstein. Caron discussed her career and her autobiography Thank Heaven: A Memoir (2009). Programming director extraordinaire Goldstein assembled a montage of Caron's best work from musicals of the 50s to Oscar-nominated/BAFTA-winning dramatic roles of the 60s through her poignant, Emmy-winning performance in Law & Order: SVU in 2007.
TCM will reprise the conversation between Hirsch and Caron on day two of the festival at the Roosevelt Hotel. Goldstein will host a tribute to the Nicholas Brothers, which he compiled based on his 1991 documentary of the legendary dancers on May 1.

An American in Paris (1951) also starred Gene Kelly, Nina Foch, Oscar Levant, and Georges Guetary. Foch passed away in 2008, leaving Caron the only surviving member of the principal cast. Nominated for eight Academy Awards, the film won six: Best Picture, Art Direction/Set Design (color), Cinematography (color), Costumes (color), Music/Musical Scoring, and Writing (story/screenplay).
Additional Festival Highlights: Beatty, Baldwin & Reynolds
Reds, Molly Brown, Tiffany's, Streetcar, Gaslight & All About Eve
Other 30, 40, 50, 60, and 70th-anniversary screenings include -- from 1981: Reds; 1971: Shaft; 1961: The Parent Trap, Whistle Down the Wind, West Side Story, The Guns of Navarone (world-premiere restoration), Breakfast at Tiffany's (world-premiere restoration with Blake Edwards tribute) ; 1951: A Streetcar Named Desire (world-premiere restoration), A Place in the Sun (with Elizabeth Taylor tribute); and 1941: Citizen Kane (world-premiere restoration).

TCM hosts Robert Osborne and Ben Mankiewicz will conduct live interviews and host special events. Alec Baldwin will engage actor/director/writer Warren Beatty in a discussion of Reds.
Well known classics, such as All About Eve, Now Voyager, To Kill a Mockingbird, The Unsinkable Molly Brown (introduced by Debbie Reynolds), and Gaslight (introduced by Angela Lansbury), will grace this year's festival. Cult classics, The Day the Earth Stood Still, The Trouble with Harry, and Little Shop of Horrors, will also be screened. Rarely seen, lesser known screen gems -- The Constant Nymph (starring Joan Fontaine), Cabin in the Sky (starring Ethel Waters, Lena Horne, and Eddie Rochester Anderson with a discussion by film historian Donald Bogle), and The Devil Is A Woman (starring Marlene Dietrich) -- will be shown on several of the largest screens in the world.

REAL LIFE. REAL NEWS. REAL VOICES.
Help us tell more of the stories that matter from voices that too often remain unheard.