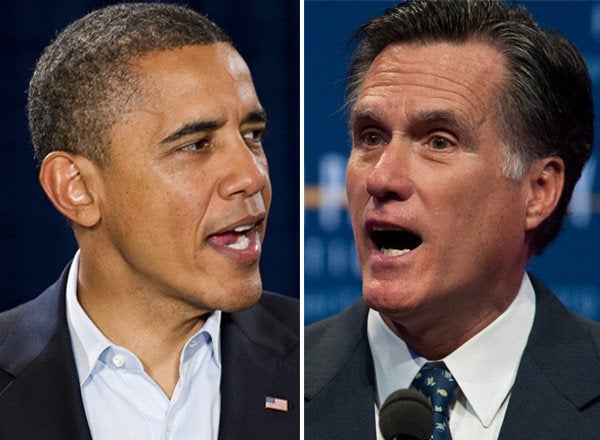 This story first appeared on ClickZ.
Despite the fact that he's knee-deep in a general election slugfest, Mitt Romney's campaign is way behind President Barack Obama in the online ad spending bout, and the gap has widened since 2011. However, while the Obama camp has reportedly spent four times that of Romney on TV spots, the margin is a bit smaller online.
Since each campaign launched in Spring 2011, Obama for America spent $26.9 million on digital ads through May 2012, including text messages, according to ClickZ Politics analysis. That's 3.5 times Romney's $7.6 million. In 2011, Obama's online ad expenditures merely doubled Romney's.
A recent Associated Press report stated Obama for America has spent $100 million on TV ads thus far, while Romney has spent just a quarter of that. Although many expect conservative Super PACs to fill Romney's TV ad spending gap, it's unclear whether they'll step in to create parity online. Ultimately, although both campaigns are using digital ads to sway voters on the issues, online ads typically are relied on to help campaigns build their supporter lists and generate donations. The bulk of online ad spending by both camps seems to be geared toward those two main goals.
By one measure, the two campaigns are on a more level playing field. Both have spent more than 25 percent of their TV budgets on digital ads, a healthy ratio for digital when compared to previous election cycles. Factor in spending by both campaigns on direct mail, telemarketing, and other traditional media types, and digital could account for 10 to 15 percent of the presidential campaigns' budgets. If in the end the campaigns each allocate a double-digit portion of their budgets to digital, it would be a first.
By early April, Romney's primary opponents all had quit the race. Yet, despite that, his campaign maintained online ad spending levels seen since January - spending around $1 million each month. March was an outlier, as the Romney camp spent only around $375,000 on digital ads, according to FEC filings analyzed by ClickZ Politics.
In April and May Romney dropped around $2.4 million on digital ads. Meanwhile, Obama's reelection campaign piled on with $7.5 million in online ad spending in that time, more than three times that of Romney, according to ClickZ's analysis.
Romney's online ad buys have been placed through Targeted Victory, the firm co-founded by the campaign's Digital Director Zac Moffatt. Another more mysterious firm, American Rambler Productions, has handled a smaller portion of the digital ad buys, along with other media buys. Together with the Republican National Committee's $104,000 in online ad spending thus far, Romney and his national party counterparts spent $7.7 million on digital ads through May.
The Democratic National Committee spent far more on digital ads since around the time the President launched his reelection campaign in April 2010 through May 2012 - $1.9 million. Obama and the DNC's online ad spending combined totals $28.8 million through May. Most of Obama's and the national party's ads have been handled by Bully Pulpit Interactive, which works closely with the Obama camp's in-house ad staff.
Just what the apparent online ad spending disparity means to the campaigns is unclear. The Obama camp arguably is generating a solid return on investment in the forms of signups and donations from the display, search, and online video ads it's been buying, or else it probably would not continue to spend so heavily on digital ads. The Romney camp may simply be choosing to target ads more selectively to key voting groups or to people it believes will donate more money. Targeted Victory, and Moffatt, have made a point of saying they focus on buying targeted online audiences at the lowest cost possible.
Either way, the Obama campaign recognizes the fundraising threat of Super PACs on the right and hopes to generate donations from small donors online to counteract that; online ads are a key part of that effort. It's also important to keep in mind the big GOP Super PACs appear to be spending most of their money on television rather than digital ads.
But the spending may not be the only difference, it seems. While both campaigns are using display ads bought through ad networks and on Facebook to collect supporter contact information and gather donations, the Obama camp is also using display in the hopes of swaying voters with targeted issue-based messaging, and Obama appears to be taking that approach more often than Romney.
It is near impossible to get a comprehensive view of which online ad messages the campaigns are targeting where and to which voter segments. However, several Obama ads spotted around the web lately and throughout election season push specific messages or target specific audiences. Just this month, the campaign has placed display ads on Facebook and in ad networks that tout the Supreme Court's upholding of the administration's healthcare reform, and poke Romney by suggesting this election is a choice between "insourcing jobs back to America or outsourcing them overseas."
It is even more difficult to track targeted in-stream video advertising than it is online display ads, and that may be where Romney's campaign - with help from its online ad firm, Targeted Victory - is spending most of the digital ad budget. If that's the case, it appears that the Romney camp is focusing its online persuasion efforts on video ads and using display for signups and fundraising purposes.
PHOTO GALLERY
Obama Campaign Ads
REAL LIFE. REAL NEWS. REAL VOICES.
Help us tell more of the stories that matter from voices that too often remain unheard.
BEFORE YOU GO