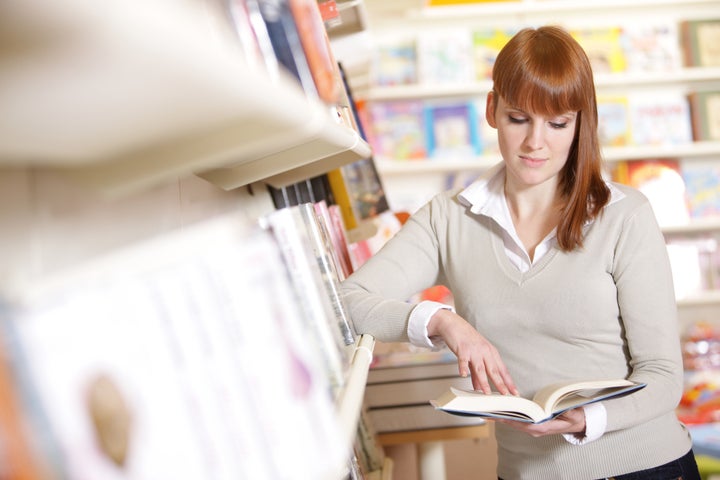 I've written variations of this Thanksgiving list just about every year since I read a book a day. One year it was to give special thanks to women writers, one year to add my two cents to the New York Times best books of the year list. I use my list to acknowledge at least a few of the great books that come out every year -- some of which garner much less than the attention than they deserve and some of which are rightfully lauded by us reading hordes but deserve re-mention nonetheless.
Thank you to the authors who make my year of reading -- whether it is a book a day or a book a week -- a core pleasure of my life.
Pure by Andrew Miller: Set in 1785 France, Baratte, an ambitious provincial engineer, is commissioned to clear out the oldest cemetery in Paris, disposing of the bones, destroying the attendant church and filling in the holes left behind any way he can. Miller is a marvelous writer, weaving his amazing story around the framework of his characters, each one so full of heart and muscle that they seem to come alive on the page. Or maybe it is the other way round, that his amazing characters weave and dance around the framework of his plot, a plot full of wild machinations and lofty dreams and sober realities.
Dead Scared by S.J. Bolton: I just could not put the book down (and this has been true of every Bolton book I've ever read) because of its twisting plot (offering surprises at every turn), compelling characters (including reappearances of some of my favorites from past books), fascinating setting (the colleges of Cambridge, England) and the constantly increasing undercurrent of dread and fear. The building of tension and suspense only crested in the very last paragraph, sending me into spasms of relief and then back into the book to reread the last hundred pages all over again.
Beautiful Ruins by Jess Walter: This book is a marvel and a gem. It is hilarious and heartbreaking, and it has a message: "Be brave in love and in life." Jess Walter, himself, is brave, flinging his characters (whom he clearly loves) out in the world, through time and across continents, in and out of crazy and not-so-crazy situations, and allowing them (and us) to come to some very profound realizations about dreaming big, wanting more and taking on the world.
The Names of Things by John Colman Wood: This book tells the story of a man who journeys to Africa to find again the groups of nomads with whom he traveled years ago. As an anthropologist, he was always looking for the names of things as a way to define their meaning in the culture he studied and how such meaning connected to his own way of life. As a man now trying to deal with overwhelming sorrow, he finds that the name of a thing is only the place to start understanding the substance of experience, and that in the end, it is the substance that might sustain him, while the names twist away.
A Beautiful Mystery by Louise Penny: Penny's mysteries are wonderful, one after the other. In the latest, the heroic and kind Inspector Gamache finds himself behind the stonewalls of a monastery, soaking up the beauty of Gregorian chants and the ugliness of murder (along with rich stews, cheeses and wild blueberries dipped in dark chocolate -- good food is always present in a Penny novel). Despite the abundance of gourmet treats, Penny doesn't write feel-good, frothy novels with everything falling neatly into place by the finish; instead she creates real scenarios that expose the tolls exacted by real living, where good is not always rewarded and evil not always punished, where lives are overtaken by the tolls of abuse -- and lives are lost.
Wild by Cheryl Strayed: I read Wild side by side with The Dharma Bums by Jack Kerouac, and found striking parallels in the quests of Strayed and of Kerouac. Like Strayed, Kerouac had problems with packing his gear, choosing his shoes and planning meals (and satisfying his appetite!), but found what he needed: solace in the wild. Strayed was looking for solace, but even more, for restoration: After the death of her mother, Strayed hit rock bottom and decided the only way back to her true and good self was to undertake the hiking journey of a lifetime. (Some of us read tons of books to find solace and answers, some of us take long hikes.) In making that hike, she filled the hole in her heart and restored herself to sanity and strength.
And what a déjà-vu I experienced in reading The Unlikely Pilgrimage of Harold Fry by Rachel Joyce, a book I absolutely loved. Like Kerouac and Strayed, poor Harold has the wrong shoes on for his trek across England, but he doesn't let pain and blisters stop him. And like Strayed, fictional Harold has a hole in his heart that needs patching up. This surprising man and his lovely story took me by the hand, and then gave my soul a good thumping (I cried buckets!) -- thank you for the hike, Ms. Joyce, and I look forward to your next novel.
Friendkeeping by Julie Klam: We can all use gentle and funny reminders of how to be a good friend -- and why. Klam serves up her signature wit and big heart, and inspires us all.
And for good e-books, I give Thanksgiving for: The Fulcrum Files by Mark Chisnell: Set in England just before World War II, sailor Ben Clayton, committed pacifist, finds himself involved in an international spy game involving gambling, intimidation, weapons build-up and murder. This book satisfies sailing buffs, history fans, espionage addicts, and anyone else yearning for a good, satisfying yarn; and...
No One Knows You're Here by Rachel Howzell: Syeeda, the reporter at the heart of the novel, is a modern-day heroine, complicated and smart and tough, who discovers that a serial killer is on the loose in the back alleys of Los Angeles. Based on the Grim Sleeper killings that occurred in L.A. in the 1980s, No One Knows You're Here is about crimes that go unnoticed (committed against the underclass) and heroes that go unsung (journalists and writers), providing not only a great book but a sharp jab in the shoulder: Are you paying attention yet? After reading this book, you most certainly will be.
Popular in the Community