This month, BOFFO Show House is showcasing installations of art, furniture and decor in an attempt to redefine the possibilities of the interior space. Housed in The Madison Jackson building in the Lower East Side, the show brings together artists, architects, designers, product manufacturers and galleries who jointly assembled four unique, bi-level apartment spaces under the themes of Nature, Future, Play and Work. The collaborative works in each space of the show house are essentially experiments in living, pressing the boundaries of contemporary arrangement.

Nature Room
Peering into the Nature apartment, the space looks more like the entrance to a forest. Furry furniture and wooden benches sit amidst photographs of eerie landscapes. As you move into the individuals rooms within the space, you wander from woodlands all the way to an underwater scene with coral sculptures and stone furniture. The deep earthy tones of the Nature unit sit in direct contrast to the splashes of neon color and monochrome patterns of the Future apartment, which is equipped with digital artwork and Swarovski chandeliers. The main Future space features four-dimensional hyperspace projections underneath 17 ft. ceilings, and the bedroom is almost entirely virtual, perhaps poking fun at the suggestion that sleep will not be necessary in some future reality.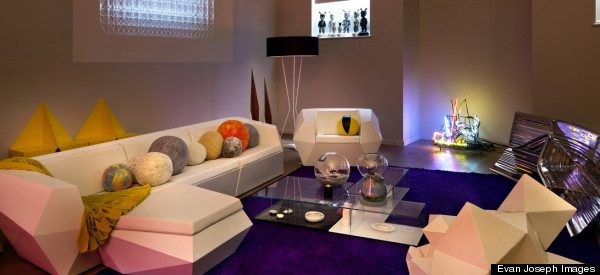 Future Room
The last two apartments -- Work and Play -- also represent opposite imaginations, despite many companies' efforts to combine the two. Visitors moving through Play can ascend a rubberband stairwell installation, be mesmerized by floating balloon lights, and contemplate whether or not to step on the swirling slime floor. The upper floor appears as though its a teenager's mall punk bedroom, complete with a heavy metal t-shirt bed spread and anime murals. Walking into Work on the other hand is like setting foot in a real-life Tetris game. Sharp edges and a green and metallic color scheme betray the conventional office space constellation, yet evoke images of a calm-yet-industrial metropolis.
From start to finish, BOFFO Show House is an intense tour of alternative interior arrangements that celebrate innovative designers. This is the first year that the non-profit BOFFO is hosting the show house, curated by New York based designer Andrew Yes.
BOFFO Show House opened on May 15th and will be on display at the The Madison Jackson until June 4th.
Check out the unconventional stylings of the show house in the slideshow below.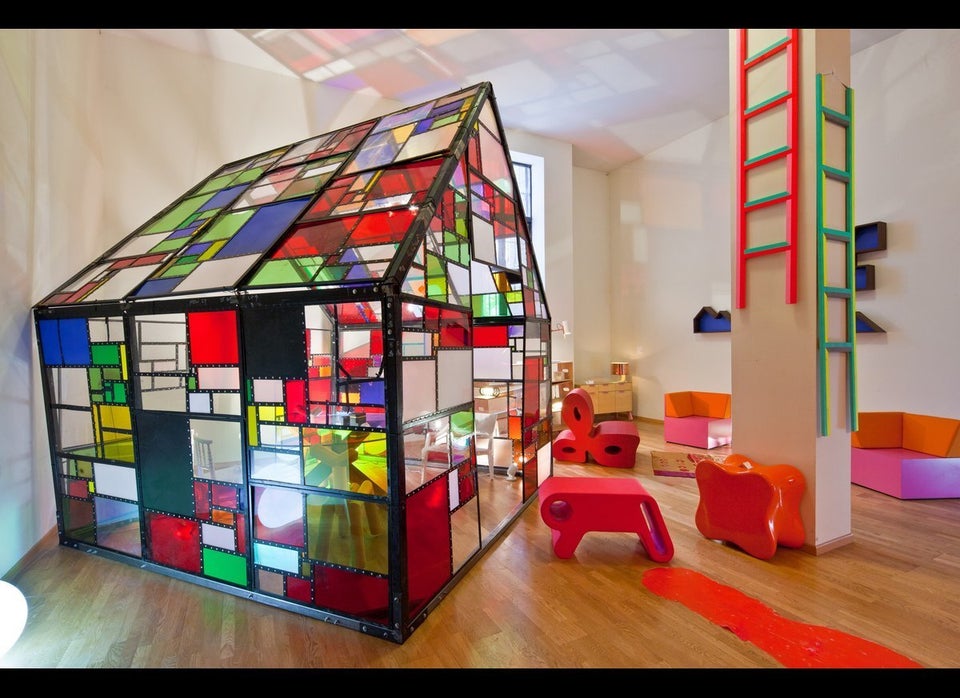 2012 BOFFO Show House
Related
Popular in the Community