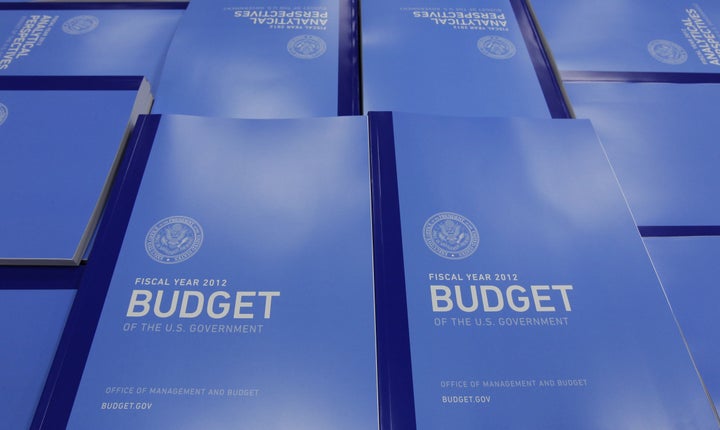 WASHINGTON -- Since the House Appropriations Committee introduced its stopgap budget proposal late last week, lawmakers have introduced more than 400 amendments that the chamber will be busy considering this week. Some amendments would restore funding for programs on the chopping block, others would make even deeper cuts to reduce the deficit and many reflect long-held partisan priorities.
This continuing resolution, or CR, would allocate $60 billion less for government agencies in the current fiscal year, which ends Sept. 30, than was appropriated for fiscal 2010. But conservatives have called for further spending reductions, while lawmakers in both parties have -- as they perennially do -- proposed amendments that would cut or shift spending toward their own priorities.
Of course, many of these amendments are unlikely to pass, and some are so broad that they've left Hill staffers uncertain whether they are workable as written.
Rep. Louie Gohmert (R-Tex.), for example, has introduced an amendment that bars the General Services Administration from paying construction or leasing costs for any federal building in the nation's capital. This situation could potentially lead to federal buildings that are leased, rather than owned by GSA, possibly defaulting on their lease agreements.
Rep. Steve Scalise (R-La.) has offered an amendment that would prohibit the president from using federal funds to pay for the salaries and expenses of his "czars" -- the shorthand for White House officials who are appointed without Senate confirmation. However, Scalise lists the specific names of positions that cannot receive the funds. Conceivably, the President could simply rename those jobs.
Rep. Paul Broun's (R-Ga.) amendment mandates that no federal funds may be spent on vacant federal properties. However, this could result in properties -- such as the White Oak Federal Department of Agriculture building in Maryland, which is 90 percent finished but still unoccupied -- being left vacant and unfinished.
Rep. Steve Womack (R-Ark.) intended to introduce an amendment that would prohibit federal funds from being used to buy and maintain teleprompters for President Obama, but his spokesman told The Huffington Post that they couldn't get the Congressional Budget Office's score in time to submit it. The congressman plans to introduce it in the future though and anticipates it could save taxpayers $5 million.
Politico has more on other amendments:
Rep. Cliff Stearns (R-Fla.) would prohibit implementation of the Federal Communications Commission's December ruling on so-called net neutrality.

Rep. Paul Broun (R-Ga.) would prevent the Army Corps of Engineers from engaging in beach-replenishment projects.

Rep. Blaine Leutkemeyer (R-Mo.) would ban U.S. funding of an international climate change agency.

Rep. Mike Pence (R-Ind.) would prohibit funding for Planned Parenthood and more than 100 of its affiliates.

Rep. Dave Reichert (R-Wash.), a former sheriff, has multiple amendments aimed at restoring funding to the COPS program, which provides federal grants to local police initiatives, at the expense of the census.

Rep. Ron Paul (R-Texas) wants to eliminate U.S. funding for Israel, Egypt and Jordan -- an amendment consistent with the position of his son, Sen. Rand Paul (R-Ky.).

Rep. Anthony Weiner (D-N.Y.) would prohibit U.S. assistance to Saudi Arabia.

Rep. Cory Gardner (R-Colo.) would deny salaries to federal employees who develop health care exchanges under last year's health system overhaul. It is one of a series of amendments aimed at impeding implementation of that law.

Rep. Rush Holt (D-N.J.) proposes to prohibit the expansion of body-scanner use by the Transportation Security Administration.

Rep. Betty McCollum (D-Minn.) would prevent the military from advertising on race cars on the NASCAR circuit, and she'd also limit funding for military bands to $200 million.
Apart from the specifics offered by particular legislators, House Speaker John Boehner (R-Ohio) said Tuesday that every budget item would be "on the table" as the GOP considers further cuts.
UPDATE, 3:03 p.m.: Rep. Randy Neugebauer (R-Tex.) has an amendment that would prohibit taxpayer dollars from being used to repair, alter or improve the executive residence of the White House. A Democratic House staffer joked that it should be called the "leaky roof" amendment, since it would presumably prohibit the president from using federal funds to make even minor repairs to those quarters.
Popular in the Community