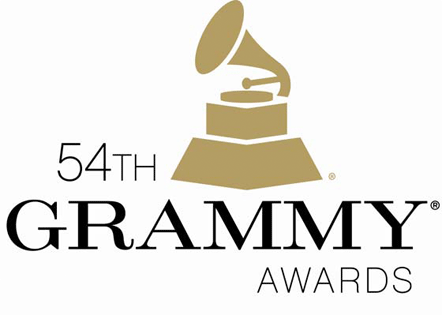 A Pre-Grammy Conversation with Bob Clearmountain
Mike Ragogna: Bob, here at the Grammys watching over the sonics of the Bruce Springsteen segment. What are some of the things you look out for when it comes to the right mix on Bruce?
Bob Clearmountain: The thing with Bruce, and any artist like Bruce, is that the most important thing is the song, getting across the meaning and the character of the song. Bruce is almost like an actor in that he creates a character for each of his songs. He wants to make sure that the narrative of the song comes across. It's no different here than it is with making records. There has to be no disconnect between that character you create and the narrative. Basically, that's what I look for. The rest of it is all making it sound good and as exciting as possible. The song he's singing at the Grammys is a very exciting song, it's got a very strong message. It's called "We Take Care Of Our Own."
MR: Do you take a different approach when you're preparing for the Grammys than you would for any other live performance?
BC: No, I don't think it really is that much different. My biggest thing is that it has to be authentic to what Bruce does. It doesn't matter where he is because the essence of Bruce Springsteen is the important thing. That's the only reason I'm here. Otherwise, the people here are already extremely talented.
MR: Are you involved in any of the musical elements or tertiary preparations for the live show?
BC: Not at all, really. (laughs) I really am just the mixer. I wish I could take more credit for that, but Ron Aniello is mostly responsible for the arrangements.
MR: Right. Do you have to take into consideration the other artists' mixes and EQs in order to make changes to your mix for the performance?
BC: No, not really. It's really just my own desired mix. I certainly take direction from the producers and Bruce. Bruce is very hands on. He really produces his own records, you know? Luckily, here, we have the luxury of me being able to work on the mix for a few hours after the sound check. Bruce usually comes by and makes a few suggestions as well.
MR: Now, you've been working with Bruce on different projects for quite some time. What do you feel are the major differences between Bruce then and Bruce now?
BC: That's a broad question, but it's a pretty interesting one. In the last two years, I've mixed such a broad spectrum of his shows. I recently mixed a show from 1975 at the Hammersmith Odeon, then two weeks later, I mixed a show from Hyde Park in London a couple of years ago. It's amazing to me that he's not that much different. Obviously, he's a lot younger, but he moves just as well and sings just as powerfully now as he ever did, though now, there's a certain maturity there. His music is every bit as powerful as it was back then, and it was really powerful back then. He's one of the most consistent artists in the world, I think. To be able to maintain that intensity, diversity, and dynamic that he has is unbelievable.
MR: Are you able to step back and look at him objectively as an artist and say why he's become the icon he is? If so, what are some of those qualities?
BC: Absolutely. I think there are a few things that make him special. First off, I wish everyone could know him personally like I do. (laughs) The person that you think he is as a fan is exactly who he is. That's how he's always been to me. He's been a great friend over the years. In fact, my mother passed away when I was working on one of his sessions. He was there and he somehow calmed me down as I was losing my mind about what had happened. I still don't quite remember what he said. He's a brilliant person and the way he uses words is almost beyond human comprehension. He's also the most amazing storyteller. Sometimes, it even gets to the point where we're wasting time because he's telling us an amazing story. He's such an entertaining person.
MR: Do you have a favorite Bruce story from your time working with him?
BC: My favorite is actually the story of him helping me after my mother's passing. I mean, there are stories that he's told me that it would be a crime for me to try to repeat. (laughs) It really would.
MR: Fair enough. (laughs) You mentioned that you were working on mixing recordings from both the '70s and from a more recent show. Do you mix these records with the intention of making them sound era specific?
BC: Yeah, I think so. There was a much different sound and vibe in the '70s. The whole style is quite a bit different. It's hard to say what was different specifically, but there certainly is a difference in feel between the two. It was more of a dry and basic sound back in the '70s and nowadays it's a bit larger.
MR: Bob, this interview is not only going to be for The Huffington Post, but it also will air on a solar-powered station. Are you a fan of solar power?
BC: I am, actually. I have 72 solar panels on the roof of my house. My studio is in the basement. My wife owns and runs Apogee Electronics--they make digital converters. They use 96 panels to power the office space.
MR: It's very interesting because although solar power seems to be the most obvious choice for energy conservation, it's so expensive for people who want to change to solar energy.
BC: That's true, but the prices are coming down. It's a lot less expensive now than it used to be and there are government subsidies now to help provide people with the option. It can be done affordably, and it ends up paying for itself in four or five years. My system is just making money now. (laughs)
MR: Well, Bob, it was great talking to you today and congratulations to you, Bruce, and all of the others on a fantastic opening to The Grammys.
BC: Thank you very much, Mike.
Transcribed by Evan Martin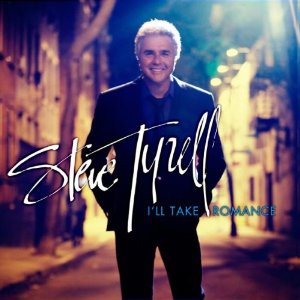 A Conversation with Steve Tyrell
Mike Ragogna: Steve, your new album is titled, I'll Take Romance. Why in the world would you take romance?
Steve Tyrell: Why not? I think that's the better question. What's better?
MR: A good stock tip? Adele?
ST: The reason that we gave the album that title is because so many people have used my music in their weddings and such, due to the fact that I sang in the Father Of The Bride movies. Last year, former President Clinton told me that he danced to one of my songs with Chelsea at her wedding. I had just signed with Concord Records. I told him that so many people have danced to my songs at their weddings that it's ridiculous, so he suggested that I make a wedding album. I told him that I thought it was a great idea, so we called the record company and told them that we wanted to make an album of romantic songs that we could market to the wedding industry and right around Valentine's Day. That's how I'll Take Romance was born.
MR: There are so many classics on this album that it's hard to choose the most classic classic.
ST: Yeah, there are a lot of great songs on this album. We did songs like "That's All," "Sentimental Reasons," and "Talk To Me." There are just a ton of great songs on this album.
MR: Now, you've had such a long and successful career in this industry including being a part of the successful gang at Scepter Records back in the day. Would you happen to have any advice that you would like to share with new artists?
ST: Well, it's hard for new artists nowadays because of shows like American Idol or The Voice. You'd think that would be good for the industry, but it's not. The music business doesn't nurture new artists and sign new bands now for a multitude of reasons, but it's mainly because you have substantial prior exposure to the public before anyone wants you. You almost have to get on one of these big national television shows to actually get a record deal, whereas you used to be able to get a record deal by being discovered playing small clubs and working local areas. They would give you a chance to make an album and if the first one didn't come out so well, they'd let you do a second one. They would actually take the time to develop artists. They don't do that anymore, so it's harder for people today. The only advice I can give is to just keep playing music and to try playing as many places as you can.
MR: Now, I'd just like to remind everyone that not only do you have this new collection of romantic songs, but you have seven albums of American standards that have all found success. One of them, A New Standard, was among the best-selling jazz albums for about five years. Steve, how did you do that?
ST: Well, I sang, "The Way You Look Tonight," in the movie Father Of The Bride and I've worked on a ton of movies in my life as the musical supervisor. Father Of The Bride was one of them. Lots of times I would make demos of songs for the director to listen to, and they would ask if I would just record the songs. (laughs) That's what happened in Father Of The Bride. I made a demo of "The Way You Look Tonight" for the reception scene and it got used in the movie. The song went over so well that people started writing in to Disney to ask where they could buy more of my albums and there weren't any. Lots of people think I sang in the movie and then went and made an album, which wasn't the case. I actually didn't make an album for about five years until the second Father Of The Bride movie came out. After that, the Chairman of the Board for Atlantic Records went to go see the movie with Ahmet Ertegun, who was a legend in the business, and they called me up and offered me a deal to make an album of standards. Rod Stewart heard that album and became a fan along with David Foster. It really kind of started the American songbook up again, you know? It also started my career as a singer of standards.
MR: Now, as a record producer, you've worked with Chris Botti, Rod Stewart, Ray Charles, and even Burt Bacharach, right?
ST: Well, Burt was really more my mentor...I worked for him. When I started at Scepter, he and Hal David were producing and writing all of those great songs for Dionne Warwick and I was just a kid. I got to work with them and learn the business from them. I would go out on the road and promote the records for them and pitch in my two cents every once in a while on a song that I thought that we should do. They really were my inspirations.
MR: Steve, you're considered one of the reasons for the success of Scepter.
ST: Well that was my job, you know? I was a kid on the team and sometimes, a kid is closer to the street and more aware of what's happening in the pop culture. I mean, I signed B.J. Thomas to Scepter Records and it was my idea along with his managers to suggest B.J. for Butch Cassidy And The Sundance Kid. I brought him to Memphis and that's where we recorded "Hooked On A Feeling," and "I Just Can't Help Believing." I was pretty much always involved in B.J. Thomas' records. I was very hands on. That was a very long time ago, but I'm still doing that.
MR: Yeah, you've had many successes.
ST: Since then, I've produced Linda Ronstadt on "Somewhere Out There" with James Ingram, which won Song of the Year in the '80s. Then I wrote a song for a show called The Heights for Aaron Spelling that was the first number one song from a television show in 30 years or something. I worked with Rod for a while. Then again with Linda and Aaron Neville on the song "I Don't Know Much," which I also recorded on this, my most recent album. Recently, I produced Landau Eugene Murphy, Jr. who was the winner of the show America's Got Talent and we've had some great success with his new album That's Life. I think the last time I checked, that album was number two on Amazon's jazz charts.
MR: You were also working with your wife Stephanie at the time.
ST: Yeah, we were working on TV shows and movies. We were writing a lot of songs in those days for movies. It's kind of a lost art now. They don't really write much for movies anymore, that's why I think there are only two songs nominated for the Academy Award. It's a lost art and it's a shame because when you have a scriptwriter and director along with others, you have the opportunity to collaborate and ask what the director wants for a particular scene, for instance. It gives you ideas of what to write about. Some of the greatest songs ever came from films, especially in the '30s through the '50s. It can be such a collaborative canvas that's no longer really available. For "How Do You Talk To An Angel," the song that I wrote with Stephanie, we were working on The Heights for Aaron Spelling and there was a very shy guy in the band at the time who wrote our lyrics. He also happened to be in love with the woman who played the saxophone in our band. So, because he didn't know how to express himself, it gave us the idea to do "How Do You Talk To An Angel" because he thought she was an angel. So, we wrote the song with that as the idea and Stephanie wrote the lyrics. We put it at the end of the pilot and it wound up being the number one song in America.
MR: Getting back to your new album, do you have a particularly deep connection with any of these standards, maybe even from your childhood?
ST: "Talk To Me" was always a song that I loved, which was originally done by Little Willie John. He was always a hero of mine. He was the first one to record the song "Fever." A lot of us guys loved the rhythm and blues guys when we were coming up people like Ray Charles, Etta James--God rest her soul--and Sam Cooke. Sam is actually Rod Stewart's favorite singer, but "Talk To Me," partially because of Willie John, was always one of my favorite songs.
MR: Speaking of Sam Cooke, you also recorded "I Love You For Sentimental Reasons."
ST: That was my mother and father's favorite song. It was always a song that I loved, but I loved a lot of Sam Cooke songs. That was one that holds a special place with me, for sure. Another is "At Last" because Etta James was a friend of mine. She was one of the ones who supported me when I first started. I was hoping to do a duet with her before she died because I really appreciated her. We had the same doctor and he gave her my album and she responded really well to it and encouraged me. It's fitting that I did two Etta James songs on this album.
MR: Her passing was very sad.
ST: It was. She was a great artist, man, especially for the great American songbook. Aretha is the Queen of Soul, but she didn't do as many of the great old songs as Etta did. Aretha did more modern r&b songs. I think we owe a great debt to Etta James and what she did for the great American songbook.
MR: What do you see when you scope the current American political landscape?
ST: I'm not really a political person. I'm very happy that Barak Obama is the President of our country. I think it speaks loudly for our country. I grew up in the South in the midst of segregation. I come from an Italian family and they owned a grocery store in the fifth ward of Houston, Texas. I grew up with "colored" and "white" restrooms and water fountains. So, for me to be able to see our country go from that to electing a black man as our President in my lifetime is something that I couldn't be prouder of.
MR: But you know, we've got one crazy political landscape out there.
ST: Yeah, it's crazy. First of all, in our political system, it seems that whichever President is elected, half the people are actively against him. It doesn't matter who it is. People don't seem to want to work together to solve problems and that's a sad situation. I mean, someone could win by a landslide and they would probably have around six months where everyone was actually working with them. After that, it seems to become divided yet again. It's a sad commentary.
ST: It gets worse all the time.
MR: It does. Let's get back to the album. Will you be touring to promote this album?
ST: Well, I'm playing all over the US and the best way to find all of the information is to go to my website https://www.stevetyrell.com. I'm even going to South Africa, London, and Paris in March. Just go to my website and join our emailing list to receive updates on where we're playing around the US.
MR: All the best with that. And Steve, is there any better album than Barry Mann's Lay It All Out? (laughs)
ST: (laughs) Oh, man. I love that album, it's great. I'm glad you know that album. That's one that I'm proud of. I think James Taylor did a cover of "On Broadway" and he kind of did it the same way we did it on that album. He must have heard Barry's album. If I remember correctly, Carole King played on that song. We recorded that at A&M Studios in LA.
MR: Right, she's on there. And that album seems to be a companion piece to Tapestry in a way.
ST: Yeah, it was. Well, when we recorded the rest of that album, we came out and Barry opened for Carole King at the Greek Theater. He was so nervous, I'll never forget that. Then, we went and recorded the last couple of songs on that album with Carole playing in the band.
MR: If there are two singers that I wish received more recognition in their careers as solo artists, they would be Billy Davis Jr. from the 5th Dimension and Barry Mann.
ST: Both of them are great. But, of course, Barry's songs are in the landscape of American pop culture forever. He's such a great writer, and so is his wife Cynthia. She has a style of writing lyrics that's all her own and she's probably one of the most copied people that there is.
MR: Steve, it's been a pleasure talking with you today. Please come back again and chat with us.
ST: Thanks so much for having me, Mike. I appreciate the interview and glad I got the opportunity to come back and talk about all of my old buddies in the Scepter Days, although it does make me seem like I'm 100 years old. (laughs)
Tracks:
1. At Last
2. That's All
3. Taking A Chance On Love
4. (I Love You) For Sentimental Reasons
5. I'll Take Romance
6. Talk To Me, Talk To Me
7. You Turn Me Around
8. A Love That Will Last
9. All Of You
10. Trust In Me
11. Don't Know Much
12. The Way You Look Tonight
Transcribed by Evan Martin

Popular in the Community