The U.S. has experienced its warmest year-to-date (January-August) on record, and unless the next four months are about as cold as the first eight months were hot, 2012 will go down as the hottest year on record.
According to the National Climatic Data Center, 1998 was the warmest year on record in the U.S., with an average temperature of 55.08°F. So far, 2012 has been on track to smash that record by about 3°F. This Climate Central graphic illustrates that in order to avoid setting the record for the warmest year, the period of September through December would need to be exceptionally cold, ranking in the coolest third of average temperatures for the period.
Additionally, according to The Weather Channel, taking only the years since World War II, the odds of not surpassing the warmest year are just 7 percent. So while it's certainly possible that 2012 won't be a record-breaker, it would take a heck of a cold snap to pull that off.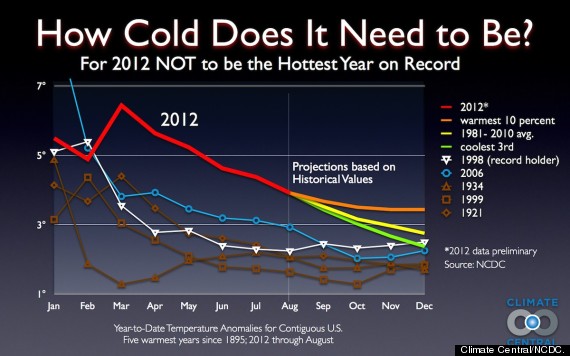 Graphic illustrating temperature anomalies for some of the warmest years on record in the U.S., and how much cooler than average the September through December period would need to be to avoid setting a record for the warmest year.
Related
Before You Go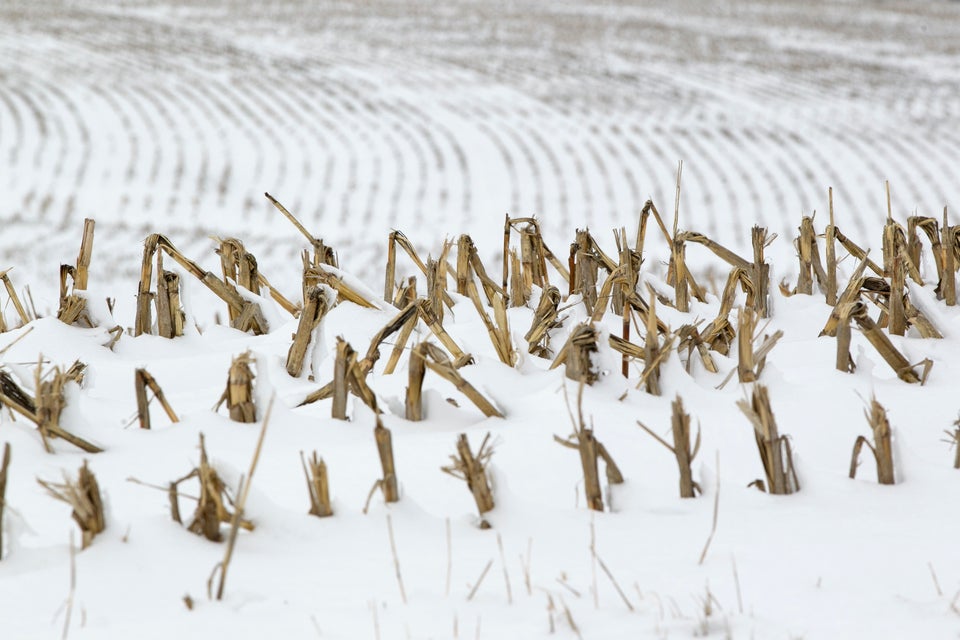 U.S. Drought 2012-2013
Popular in the Community