If there's anything we've learned here at HuffPost Good News over the last year it's this: People can be great. And animals can be even better.
As 2012 comes to a close, we're celebrating the most heartwarming moments of the year, and hoping there's more in store for 2013. Grab tissues.
This Grandmother's Daily Mountain Trek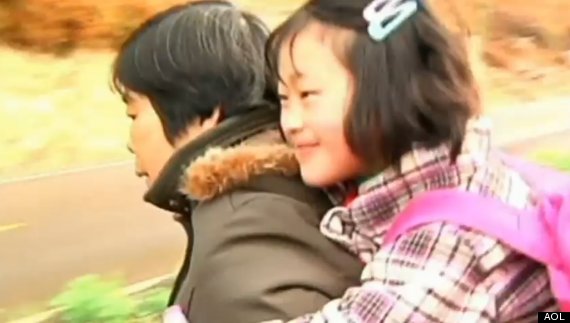 Every school day, Xiang Yuncui puts her granddaughter on her back. Together, they travel roughly six miles over mountainous terrain to her school in southwest China. Tan, 7, has cerebral palsy and can't walk on her own. The trip usually takes around two hours, and over the last three years, the two have traveled approximately 6,200 miles.
These Police Officers' Swearing-In Ceremony For A Dying Boy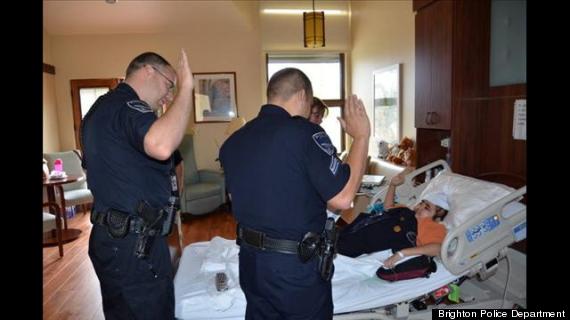 A boy with an inoperable brain tumor was sworn in as his city's youngest police officer during a ceremony in his hospice room. Police said Jose Rubio-Pavon, 12, wore a giant smile as he was presented with a certificate, police shirt and junior officer badge.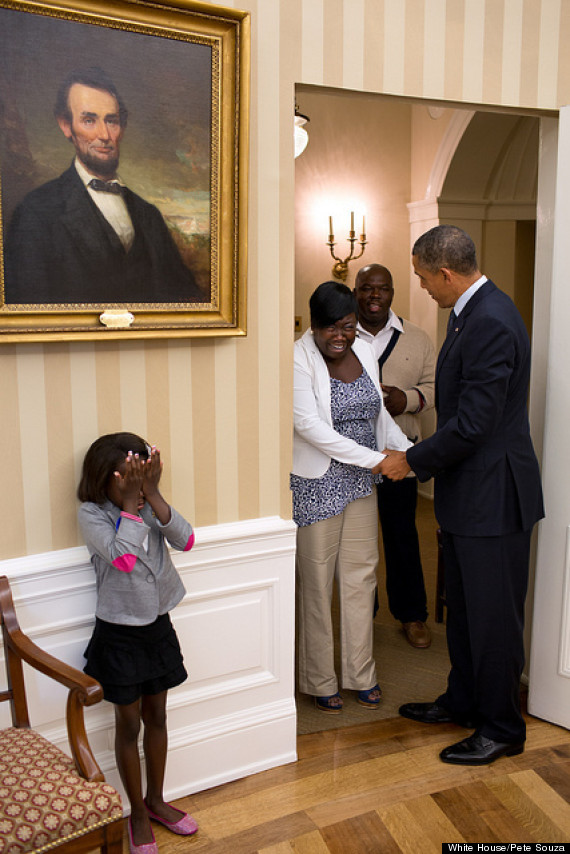 Janiya Penny, an 8-year-old from Fort Lauderdale, Fla., had her dream come true through the Make-A-Wish foundation. Penny and her family were given the V.I.P. treatment at the White House, with a complete tour of the grounds, pictures with the President, and lots of gifts. And then some happy sadness.
This Beachgoer's Helping Hand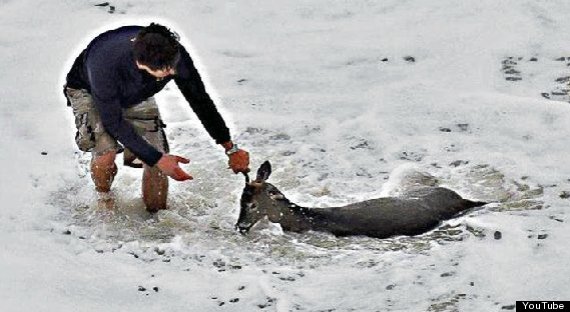 Hit by a rogue wave on Monmouth Beach, New Jersey, a poor deer was swept out to sea in the turbulent currents during Hurricane Sandy. A man who was also on the beach at the time was able to pull the deer from the water.
This Runner's Will To Continue China's Liu Xiang fell in a men's 110-meter hurdles heat at the 2012 Summer Olympics but refused to quit. Instead, Xiang kissed his hurdle and hobbled around to the side of the track, where he hopped on one foot to finish.
See the rest in the slideshow below.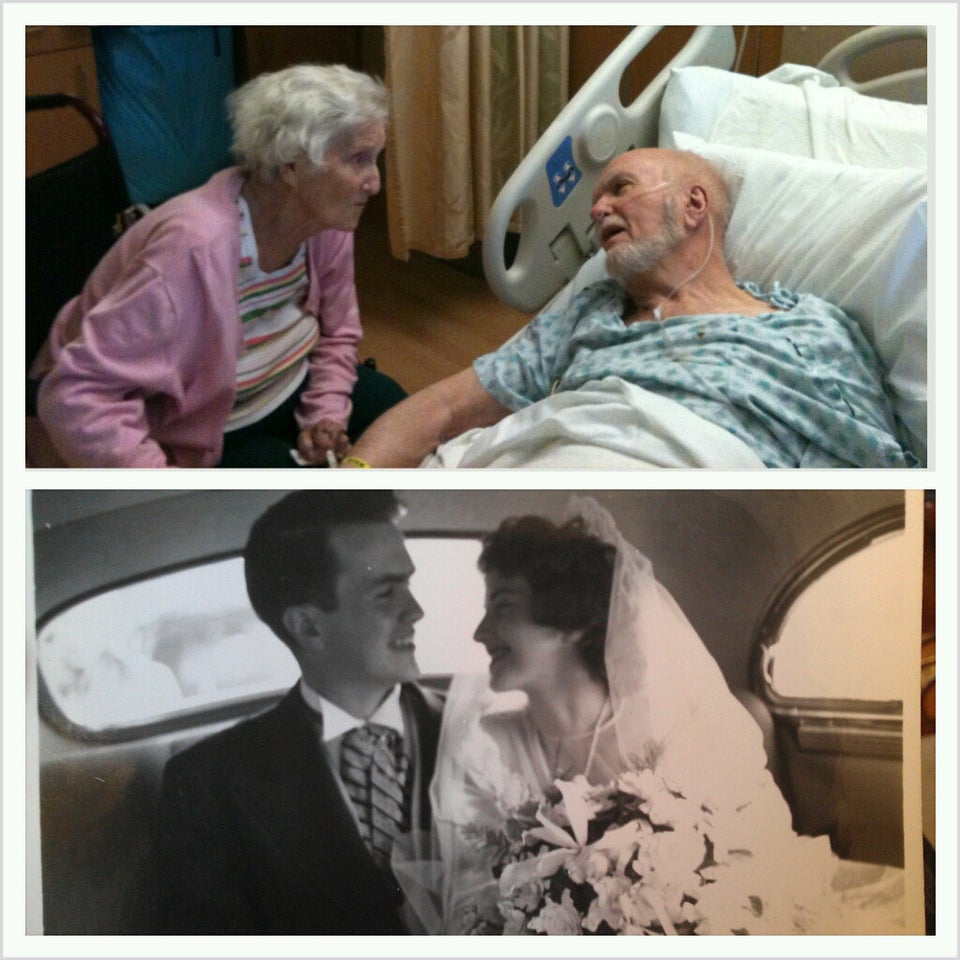 The Most Heartwarming Moments Of 2012
Popular in the Community