 Between the Olympics, One Direction's epic US tour and announcement of their new album, the endless stream of amazing "Call Me Maybe" covers that hit the Internet, and news of Demi Lovato's new "X Factor" gig, it's been a pretty awesome summer for pop culture. And even though school is now back in full swing, there's still one last big event -- the 2012 MTV Video Music Awards -- to look forward to as a final farewell to the season.
This Thursday, some of our favorite musical acts and celebs will take the stage as hosts, presenters, performers and honorees at the 2012 MTV Video Music Awards. So far, seven stars are slated to perform -- and with this year's killer lineup, we can't wait to see who steals the show.
Recently, Taylor opened up about her pre-performance jitters.
"The thing about the VMAs is, the people that help put together the performances are honestly some of the best people you have ever worked with and they put together these huge, vast, massively entertaining performances," she told MTV News. "You have to make sure that you are ready to go onstage and face the entire world of music fans that are watching that show."
Although Taylor and Demi are no strangers to the Video Music Awards, One Direction -- who returned stateside yesterday to get ready for the show -- will take the stage as first-timers.
Headlining performances by Pink and Rihanna will also keep the energy high during the show, while controversial rapper Frank Ocean and alt-rock classics Green Day will add an edge to the otherwise pop-heavy lineup.
Will you be tuning in to the VMAs on Thursday? Which performance are you most looking forward to? Cast your vote in the poll below and tweet your picks @HuffPostTeen!
Before You Go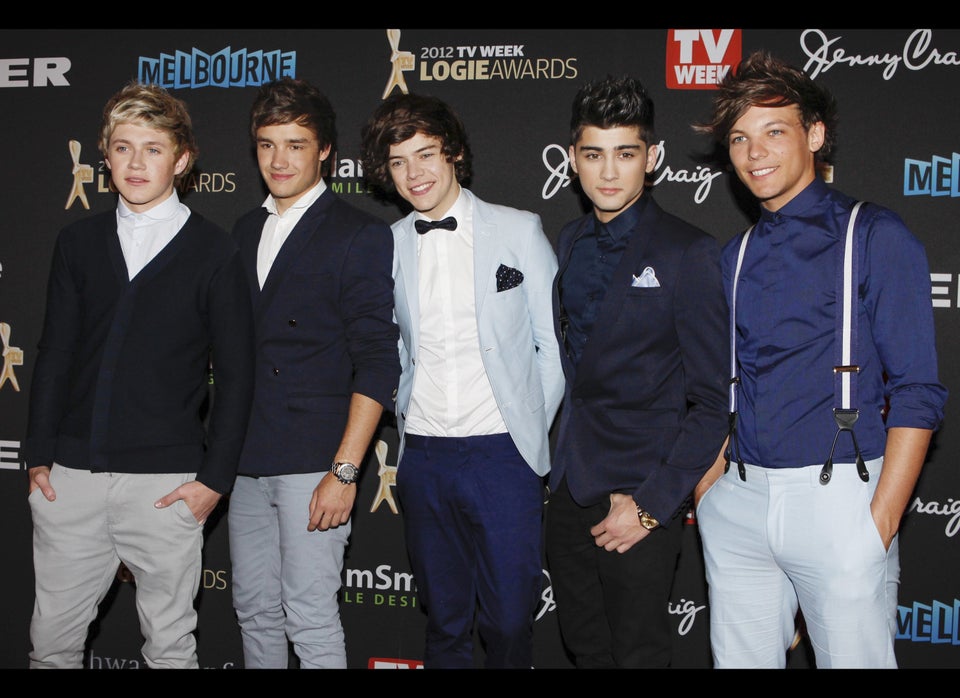 Top 5 Style Tips From One Direction
Popular in the Community