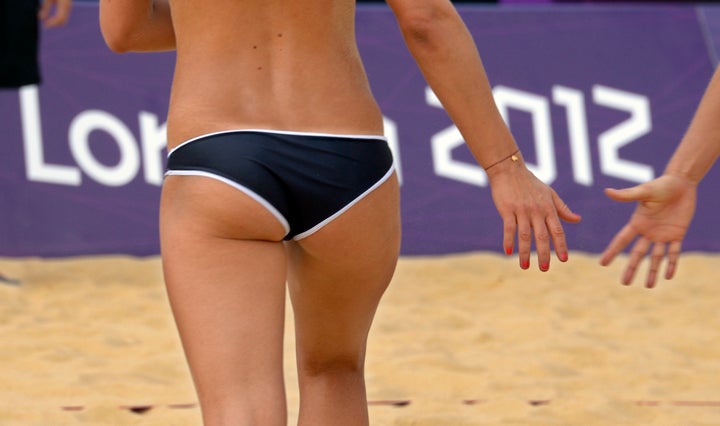 "It just doesn't look as beautiful. The reality is men are driven more by their vision and women are not, so I just don't think it would help. I've practiced in Brazil where the Brazilians are wearing Speedos and it just doesn't look good. To see a guy's package is just not the same."
Hm. A bit of a double-standard, perhaps?
It doesn't have to be. April Ross, competing for the women, told press, "We argue for [the men to go sans shirts] all the time... Men have such amazing bodies, too. They shouldn't be wearing tank tops. Give them shorts and make them go without a shirt." Then at least everyone would be exposing their hot bods. Gender equality FTW?
It's a strange topic of discussion but one the players have been having candidly for years. The female beach volleyball athletes have long acknowledged the sex appeal of their uniforms, admitting that it brings extra attention to the sport and draw in more fans. British star Denise Johns told the Sunday Times, "The people who own the sport [the Fédération Internationale de Volleyball] want it to be sexy... I used to play in shorts and a T-shirt and was reluctant to change. But if it gets volleyball attention, so be it."
But for the first time, women now have a choice. According to new rules announced in March, female competitors in Olympic volleyball will be permitted to wear shorts and sleeved tops out of respect for the cultural beliefs of some participating countries.
The men, on the other hand, still don't have the option of Speedos. And what a shame it is...
Read more NYPost.com and ESPN.com. Do you think it's unfair that the women's uniforms are more revealing than the men's? Let us know in the comments!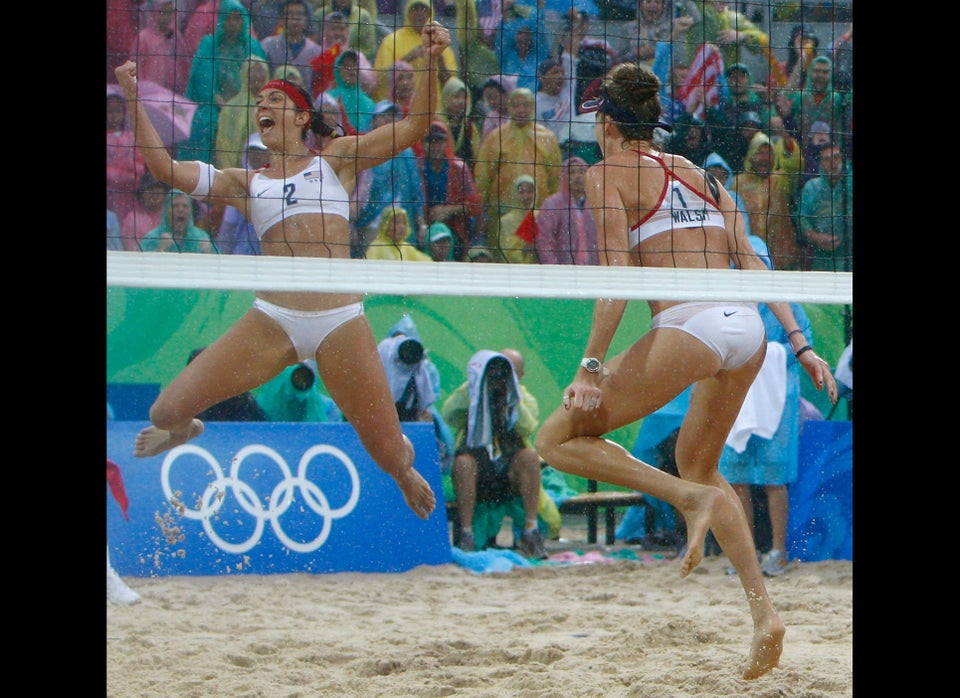 Olympic Beach Volleyball