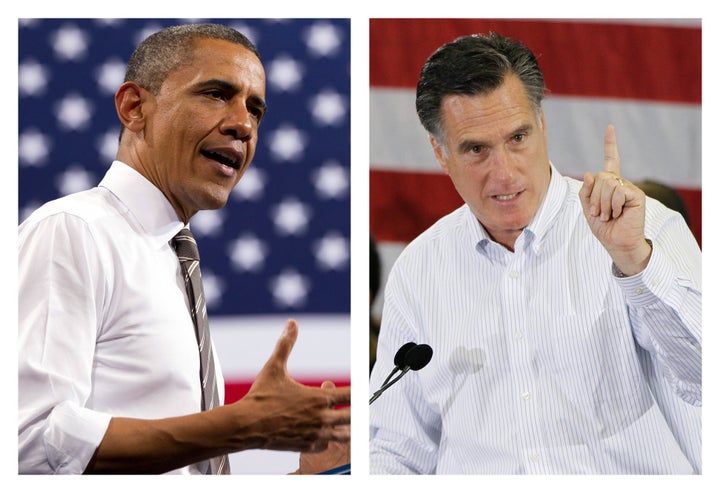 "This is an exciting time to be a young woman interested in politics."
Teen girls Elena Tsemberis, Sammi Siegel and Emma Axelrod are the brains behind the petition, which has already received over 94,000 of the targeted 150,000 signatures. Their mission? To convince the Commission on Presidential Debates to choose a woman moderator for at least one of the three debates between Obama and Romney. The girls wrote:
Hillary Clinton and Sarah Palin's presidential and vice presidential campaigns put women in the spotlight in the political realm in 2008, finally providing a way for girls across our nation to envision themselves in these positions of power. We already know that no women will be on stage at this year's presidential debates, but what about in the moderator's chair? We were shocked to find out that it has been 20 years since a woman last moderated a presidential debate.... Men are no more capable of performing these tasks than women -- but for the last two decades, only men have been given the job.
One signer commented on the petition that she'd like to see Rachel Maddow moderate the debate, while another was less particular about their preferences, stating: "I'm signing so I don't have to listen to Wolf Blitzer."
In another story of a teen girl making her voice heard in the political sphere, this past December Iowa teen Jane Schmidt publicly challenged Michele Bachmann's views on same-sex marriage. And over in the White House, President Obama has said that Sasha and Malia helped influence his stance on gay marriage. The girls reportedly told their father that they didn't understand why same-sex couples should be treated any differently.
Calling all HuffPost superfans!
Sign up for membership to become a founding member and help shape HuffPost's next chapter