 The 2012 vice-presidential debate between Joe Biden and Paul Ryan, held this week at Centre College in Danville, Kentucky, is now over and on its way to be sliced and diced by pundits, politicians, and possibly the cast of Saturday Night Live. It has been an amazing experience for me to be able to participate in this historic event. Given my position as a political science professor at Centre, I was recruited (along with my colleague Dr. Dan Stroup) to assist with the media and publicity side of the debate event. I spent much of my time both Wednesday and Thursday of debate week participating in media interviews for a variety of local and national networks, as well as live-blogging and live-tweeting my experiences. One of the highlights for me was participating in an hour-long panel discussion on the debate and presidential campaign for a local NPR affiliate station with NPR's Don Gonyea, BBC's Simon Wilson, and McClatchy's Lesley Clark, hosted by WEKU's John Hingsbergen and produced by WEKU's Charles Compton. (A podcast of the interview is available here.) It was also very exciting for me to be able to witness the inner workings of debate preparation and execution, to be inside the media hall with hundreds of journalists from around the world, and to mingle with famous people in the post-debate spin room.
Like many others, I think both Joe Biden and Paul Ryan did a pretty good job of doing what they needed to do in this debate. Joe Biden, of course, had to come out on the attack. Democrats were widely disappointed in President Obama's lackluster performance the previous week and Biden basically needed to do everything that Obama did not do in his first performance. Thus, we saw Biden being aggressive, direct, and confrontational in the debate. His objective was to give demoralized Democrats a reason to stay energized, and I think he accomplished this goal. Of course, it's a fine line to walk between being assertive and coming off as a bully. In my view, I don't know that he definitively crossed that line, but I think he certainly straddled throughout the entire evening.
For Paul Ryan, his primary objective was to show that he was confident and able to hold his own on the national stage. He needed to assure voters that he could talk knowledgably about something other than Medicare or the budget. In all of these things, I think he did about as well as could be expected. He started off a little shaky in the first 10 minutes or so of his performance, but then found his footing and did very well the rest of the evening.
Also, I think that both candidates could have done a better job making their arguments more accessible to their viewing audience. This was a very "wonky" debate, even more so than the first presidential debate last week. Now, it's not necessarily a bad thing for candidates to assure voters that they have a strong command of the issues, but the vast majority of those watching this debate (many of whom are certainly very politically sophisticated individuals) simply don't have the extremely specialized knowledge base necessary to critically evaluate the accuracy or merit of many of the arguments and evidences presented by the two candidates. I think they both could have done a better job of making more of a "big picture" case for their ticket.
In sum, I score this debate more or less a toss-up. This is one where Democrats will say that Biden won and Republicans will say that Ryan won. They both got done what they needed to get done in this debate.
Historically speaking, vice-presidential debates have had a smaller effect on the horse-race polls and ultimate outcome of the election than the three presidential debates. That being said, I certainly don't think that this debate will be a non-factor in this campaign. I think that the positive momentum for Romney's campaign will be slowed somewhat and that it perhaps may even out a bit going into the next Obama-Romney debate next Tuesday. (I also think that most Democrats in America are wishing that Joe Biden would be the one to handle the next two debates against Mitt Romney!)
Finally, I think the big winner in this debate (aside from, ahem, Centre College) was moderator Martha Raddatz. She was firm in her role and did a great job of pushing the candidates on their answers and holding their feet to the fire when they tried to duck and avoid certain issues. Most importantly, she asked the question I submitted to her via Twitter about how the candidates' shared Catholic religion informs their respective stances on social policy.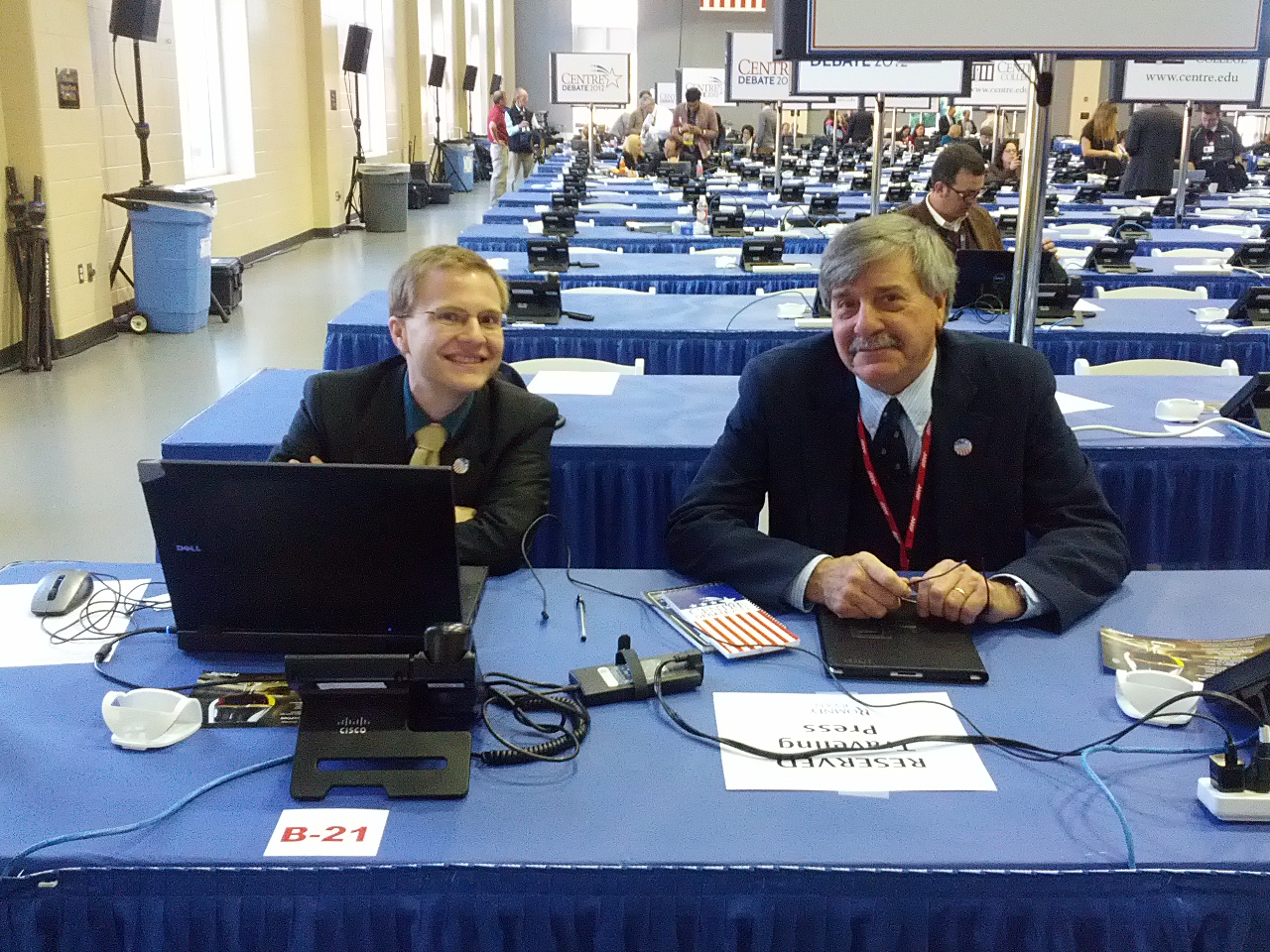 Related
Popular in the Community