 One of my most riveting memories is of being in the historic Lutheran Cathedral in Oslo in December 2001 during the 100th anniversary of the Nobel Peace Prize. There, in front of the altar, was Nobel Peace Prize laureate Elie Wiesel, a Holocaust survivor, speaking to a Christian congregation about his belief that people who could come together and sing together could also live in peace together. It was an extraordinarily powerful moment, given what Wiesel had earlier endured and which he said had long kept him from being able to ever come to a Christian church.
I was in Oslo accompanying Dr. Norman E. Borlaug, founder of the World Food Prize, to the Nobel laureates' reunion. Borlaug had been honored as the 1970 Nobel Peace Prize winner for his role as "Father of the Green Revolution," bringing life-saving agricultural innovations to Pakistan and India in the 1960s as both countries faced imminent famine. Borlaug's "miracle wheat" saved hundreds of millions from starvation and death.
I could not help but remember Elie Wiesel's words as I stood with Secretary of State Hillary Clinton in the ornate Benjamin Franklin reception room at the State Department today to announce that the winner of the 2012 World Food Prize is Dr. Daniel Hillel, an Israeli scientist who conceived of and developed the system of micro-irrigation which has helped transform deserts in Israel, the Middle East, and around the globe into productive agricultural land.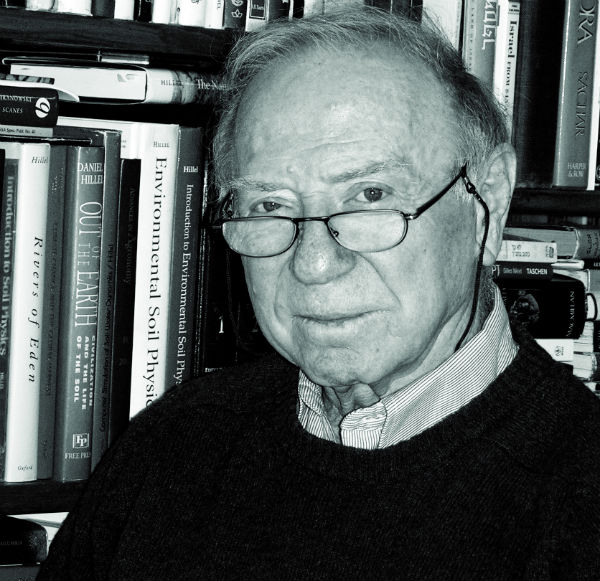 Dr. Hillel, who was born in the United States but grew up in Israel, has given Arabs and Israelis something to stand up and cheer about together. With a clear sense that his work contained elements which could bring people together in an effort to promote development, Dr. Hillel said: "I am a fervent believer in peaceful international cooperation based on scientific process, amity and the concern for the basic needs of humanity."
In furthering this philosophy, while representing the World Bank and other international organizations, he has worked with numerous individuals in other countries in the region and around the world over the past five decades. As a result, his nomination for the World Food Prize included seconding letters from Arab scientists and experts living and working in Egypt, Jordan and the United Arab Emirates. He is a remarkable example of what one person can achieve by taking a leap and crossing cultural borders for the sake of the greater good.
At our Laureate Announcement Ceremony today, I noted that during my own diplomatic career and from working closely with Dr. Borlaug for a decade prior to his death, I had come to understand clearly that confronting hunger can bring diverse people together across even the broadest political, ethnic, religious or diplomatic differences. As such, I believe that the awarding of the World Food Prize to Dr. Hillel holds the potential to increase understanding and help build bridges that could enhance the peace process.
The opportunity for individuals from throughout the Middle East to come together to applaud Dr. Hillel will come on October 18 in Des Moines, when, in an elaborate ceremony at the magnificent Iowa State Capitol, he will formally be presented the sculpture and the $250,000 cash prize which constitute the World Food Prize. It will be a momentous occasion for all of us to celebrate, together.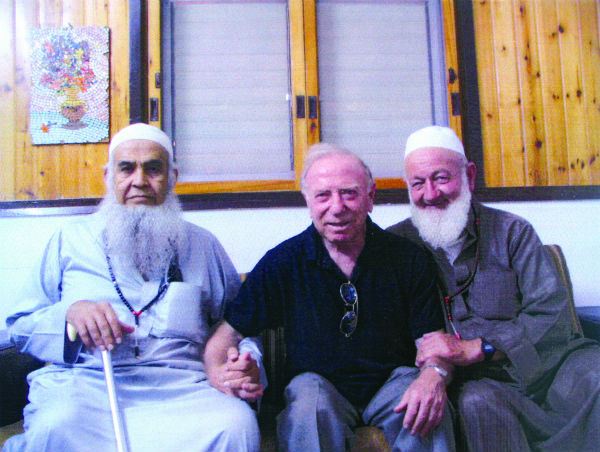 But the work is not done. In being named the 2012 World Food Prize Laureate, Dr. Hillel reminded us that future generations must also come together to promote solutions that can help all people:
"My joy and gratitude at being granted the World Food Prize this year is tempered by the realization that the work this award recognizes is far from complete. The task of improving the sustainable management of the Earth's finite and vulnerable soil, water and energy resources for the benefit of humanity while sustaining the natural biotic community and its overall environmental integrity is an ongoing and increasingly urgent challenge for our generation and for future generations. Meeting this challenge will require enhanced global cooperation and integrated scientific research. It is a task, indeed a collective responsibility, that we cannot shirk and must indeed broaden and intensify."
I hope his words will be both an inspiration and a call to action.
Popular in the Community