 Latino baseball players have for a long time held a strong and persistant presence in Major League Baseball. MLB has come a very long way from the dark days of racial segregation, and has subsequently been embraced internationally over the years -- and nowhere more than in Latin countries and culture.
[Scroll down for photos of the Latino players on this year's World Series rosters]
The 2012 World Series between the San Francisco Giants and the Detroit Tigers has reached a milestone beyond the fact that this is the first time these two historic teams have clashed in the World Series. If you combine both teams' World Series rosters, there are a total of 22 Latino baseball players. Nearly half of all of the players in this year's World Series are of Latino descent or were born in a Latin American country.
Going back through the World Series roster records to 2000, the closest number to 2012 was in 2010 when the Giants squared off against the Texas Rangers, with both of those rosters combining for 17 Latinos. In the 2011 World Series there were 14 and in 2009 there were 14. At no point dating back to 2000 does the number go higher than 17 -- except for 2012. Skimming back through years before 2000, none of the World Series rosters checked held anything remotely comparable to the amount of Latino players represented this year. Not even close.
This year, perhaps more than any other, can truly be called a "world" series considering the international rosters. Here's how it shakes down: nine players from Venezuela, nine from the Dominican Republic (which both USA Today and The New York Times seem to be forgetting in their stories) two from Puerto Rico, and two from the United States with Latino roots. The Latino ballplayers will be deciding factors in who wins this World Series.
There is no better hitter in baseball than Triple Crown winner Miggy Cabrera. There is no hotter hitter in the post season than the Giants' Marco Scutaro. Pablo "Panda" Sandoval has been tearing it up, Sergio Romo is given the ball to close the biggest of games, Anibal Sanchez will make a crucial start, and Angel Pagan has been as good in Center Field this post-season as anyone during the regular season.
Both the Giants and the Tigers have history of great Latino ballplayers, with the Giants perhaps having the longest legacy dating back to the late 1950s with greats like Juan Marichal, Orlando Cepeda and the Alou brothers.
The greatest Latino baseball players of all time have left their marks on the game, and now in this year's World Series, a host of 22 Latinos are proving that Major League Baseball is truly becoming an international sport.
Lets take a look at those 22 players in the slideshow below.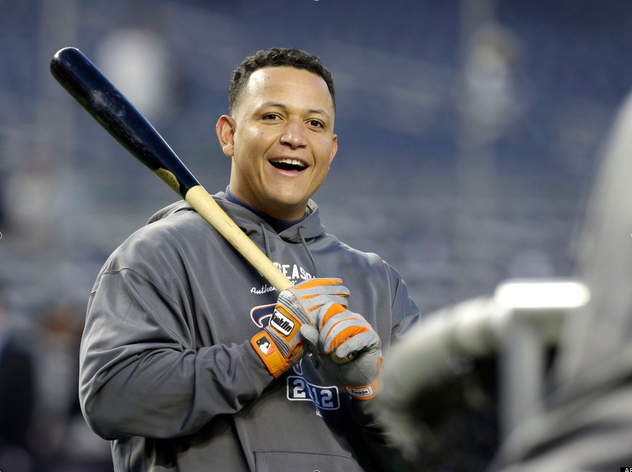 22 Latino Ballplayers Represented In The World Series
Samreen Hooda contributed to this story.

Popular in the Community