It was a major year in music, from the reunions of beloved pop groups such as *NSYNC and Destiny's Child to major new albums from Miley Cyrus and Lorde. Music fans got lucky with Daft Punk and blurred lines with Robin Thicke in the brief moments that Cyrus wasn't twerking and singing about molly. Below, Daft Punk, Thicke, Cyrus, and nine other memorable moments from the year in music.
Justin Timberlake's "20/20 Experience" and His *NSYNC Reunion After an extended break from recording, Justin Timberlake returned to music this year with the release of two studio albums. Timberlake surprised fans with his Jay Z collaboration "Suit & Tie," before debuting his third album, "The 20/20 Experience," in March. The wait was worth it for the boy-band alum, whose record took No. 1 on the Billboard 200 and went multi-platinum. Timberlake was honored with the Michael Jackson Video Vanguard Award at MTV's Video Music Awards in August, making major headlines with his performance. The gig reunited the singer with his *NSYNC bandmates for the first time in years and provided them the chance to perform "Bye Bye Bye." Timberlake continued his headline-making year with the release of "The 20/20 Experience – 2 of 2" in September. The singer's 2013 efforts earned him seven nominations for January's Grammy awards.
Miley Cyrus' Year of Shenanigans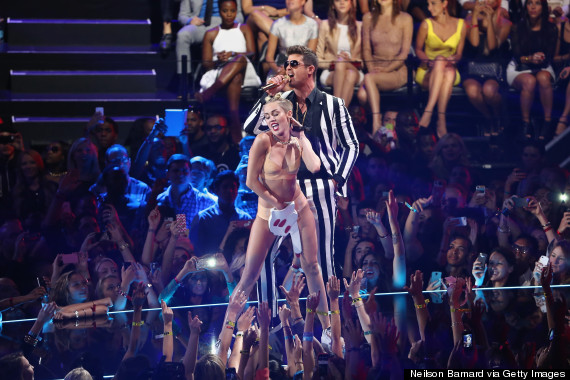 Miley Cyrus had too many major moments to count this year. With the release of her album "Bangerz" and all of the fanfare that went along with it, the 21-year-old singer was in the headlines from January through December. Cyrus made waves with her hit single, "We Can't Stop," and its raunchy video. She followed up with her rock ballad "Wrecking Ball," stripping completely naked and riding a wrecking ball for the visuals. Cyrus dominated the news cycle with her tawdry performance at the VMAs, continuing her boundary-pushing antics with wild concert performances, racy photos for her album and singles, and publicly feuding with her critics. Cyrus shows no sign of stopping, as just this week she teased a scandalous new music video for her single "Adore You."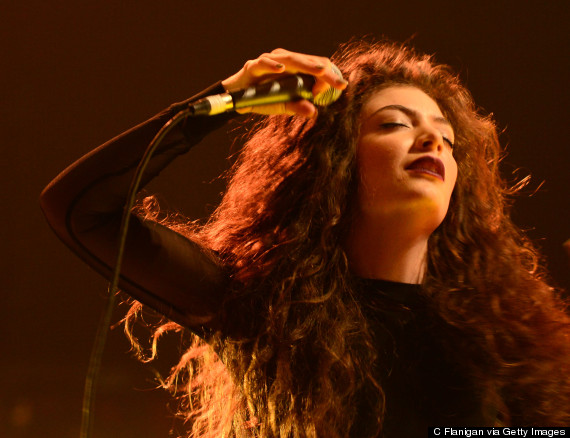 This year, the world was introduced to a 16-year-old singer-songwriter named Lorde with a unique performance style, talent for writing charmingly catchy songs, and a major head of hair. Now 17, the New Zealand singer made a name for herself with her hit single "Royals." The track was followed by her debut album, "Pure Heroine," which received critical acclaim and debuted at No. 3 on the Billboard 200. The success of "Royals" earned Lorde her first Grammy nominations. The teen is up for Record of the Year, Song of the Year, Best Pop Solo Performance, and Best Pop Vocal Album at January's 56th annual Grammys. Forever the comeback queen, Britney Spears returned this year with the release of her seventh studio album, "Britney Jean." Brit introduced the album with the hit single "Work Bitch," which topped charts and featured a music video of the pop star busting out her celebrated dance moves. After months of speculation, she also confirmed rumors that she would be kicking off a Las Vegas residency at Planet Hollywood Resort & Casino. Spears accompanied the release of "Britney Jean" with a documentary on E! about the making of the album and her upcoming stint in Vegas.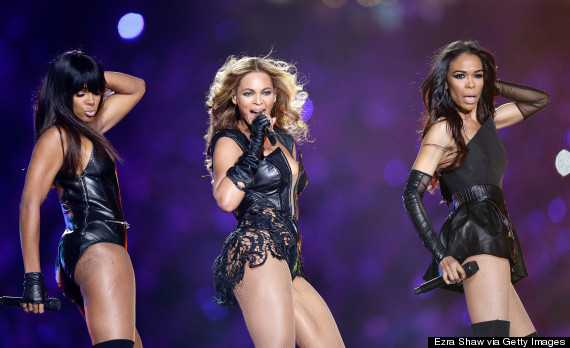 Beyonce's year was full of mystery and surprise. She first made headlines in February, when she reunited with her Destiny's Child bandmates, Michelle Williams and Kelly Rowland, for her Super Bowl performance. The trio played classics including "Bootylicious" and "Independent Woman" before the lights went out at the Superdome in New Orleans. Over the course of the following months, rumors about Beyonce's fifth studio album were constant. Word spread that the singer was struggling to finish the project and that she was unhappy with the material already produced. Beyonce hit the road for her Mrs. Carter Show World Tour, before surprising fans in December with the unannounced release of her self-titled fifth album. "Beyonce" made its debut on iTunes with full singles and music videos, shooting to the top of the charts and selling more than 1 million copies.
Music That Fought for LGBTQ Rights In the year that saw the Supreme Court strike down the Defense of Marriage Act, Macklemore & Ryan Lewis added to the conversation with "Same Love," a track that surprised the sometimes intolerant rap community. The hip-hop duo, along with Mary Lambert, made their stance on equal rights known with lyrics such as, "Whatever god you believe in / we come from the same one / strip away the fear, underneath, it's all the same love / about time that we raised up." Macklemore and company weren't alone: In the heat of the controversy surrounding the 2014 Sochi Olympics and Russia's anti-gay laws, Hozier entered our lives. While the song "Take Me To Church," is, at large, about humanity and the powers that undermine it, the music video follows two gay men living in Russia and the violence their love brings when found out.
Kanye West's Introduction Of "New Slaves"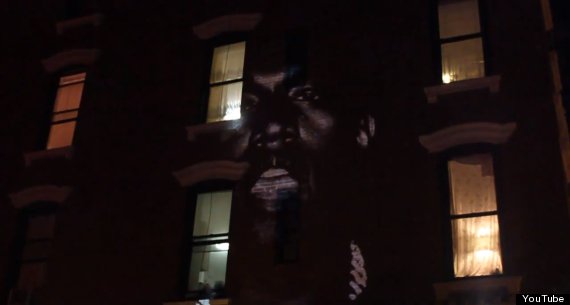 Kanye West was responsible for many of the biggest moments in the music industry in 2013. From his Confederate flag-branded t-shirts, to the many quotables provided by his "stream of consciousness" sermons during the Yeezus tour and TV and radio interviews, Kanye knows how to keep the conversation focused on him. But the most definitively Kanye thing to happen this year was the evening where his "Yeezus" album began. On a Friday night in May, West projected his face onto 66 buildings/walls in cities such as New York, Chicago, Paris and Berlin, performing the song "New Slaves." This was the world's first taste of "Yeezus," and there really isn't any other way West could have done it.
Daft Punk's Return and Snubbing of Stephen Colbert Daft Punk's return filled a hole in our hearts that had been gaping for almost a decade. "Random Access Memories" brought the funk in every way possible, and reminded us why the electronic music scene has consistently turned to the French duo for direction. As "Get Lucky" topped charts around the world, Daft Punk suddenly hit a hiccup in their otherwise seamless reemergence. Scheduled to perform on the "The Colbert Report" as the headliners of StePhest Colbchella, they were forced to cancel because of their contractual obligation to MTV to perform at the VMAs. While Colbert still danced along to the hit single with the help of Bryan Cranston, Hugh Laurie, and more, he renamed Robin Thicke's "Blurred Lines" as his song of the summer. Did Colbert really get Daft Punk'd on his own show, or was this all an elaborate ruse to promote the VMAs? Baauer released his single, "Harlem Shake," back in May of 2012, but it wasn't until February of this year that the song came to the world's attention thanks to a rash of viral videos that took over the Internet. Everyone from a couple of friends in a college dorm to families in their living rooms to companies in their work places and firefighters and military units recorded their own take on the "Harlem Shake." The song caused Billboard to add YouTube video data into calculating its Hot 100 chart, served as a soundtrack to protesters in Egypt and resulted in humanity watching a total of 2,782 years of "Harlem Shake" footage in just one month. There's a lot to be said about the "Harlem Shake," and there have been many different executions, but one thing has been consistent throughout: it reminded us all how good it feels to dance around like a fool.
Finding Out what the Fox Says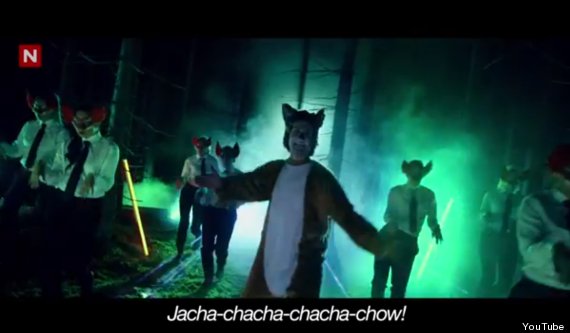 When Norwegian comedy duo Ylvis wrote and produced their song "The Fox (What Does The Fox Say?)," it was meant to be an anti-hit. Instead of flopping, however, and providing material for their talk show like they had hoped it would, the song became a massive success. While it could be endlessly discussed how this song proves that electronic dance music is just pulsing beats and half-baked melodies with pointless lyrics, what's more important here is how passionately these two men feel for these furry "angels in disguise," the hilarious noises they make in attempt to solve this mystery, and that awesome bearded grandpa in a cardigan. We may never know what the fox says, but with Ylvis at our side, the truth is best left unknown.
Kendrick Lamar's "Control" Verse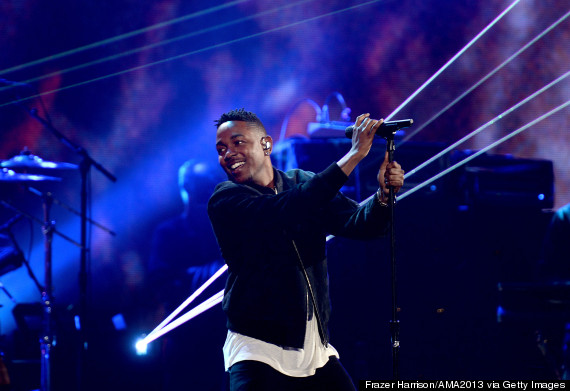 Whether it was his album "Good Kid, m.A.A.d. City," or any of his many, many features from 2013, Kendrick Lamar proved to us this year that he has the Midas touch. Nothing demonstrated this more clearly than his verse on Big Sean's "Control." In a matter of hours after the song's release, Lamar had the entire hip-hop community in a manic state. By naming a certain list of his peers he seemed to think were his closest competition, he received response after response from the (mostly) angry crowd not mentioned. In hip-hop's game of king of the hill, Lamar wanted his friends and fellow rappers to know that the he's standing on a mountain.
Robin Thicke Blurring All the Lines Between claims that he ripped off Marvin Gaye, and also promoted misogyny and rape culture, Robin Thicke angered a lot of people this year with his "Blurred Lines." Despite the controversy, the song became a party anthem, and was dubbed the song of the summer. While the nudity and depiction of women in the accompanying music video offended some, there are moments in the visuals that no one can really hate: T.I.'s absurd dancing, Pharrell playing the air bass and, of course, the goat. Emily Ratajkowski, whose career exploded with "Blurred Lines," told Complex that the video was meant to make fun of itself, and that if you really look at it, the women are in the power position. While we may never be able to forgive Thicke for that ghastly Beetlejuice costume at the VMAs, "Blurred Lines" is sure to make its way into party playlists for years to come. Whether you think the song is entertaining, repulsive, or the worst musical hit of this or any other year, the controversy certainly suits the title.
REAL LIFE. REAL NEWS. REAL VOICES.
Help us tell more of the stories that matter from voices that too often remain unheard.
BEFORE YOU GO
PHOTO GALLERY
Miley Cyrus' Transformation