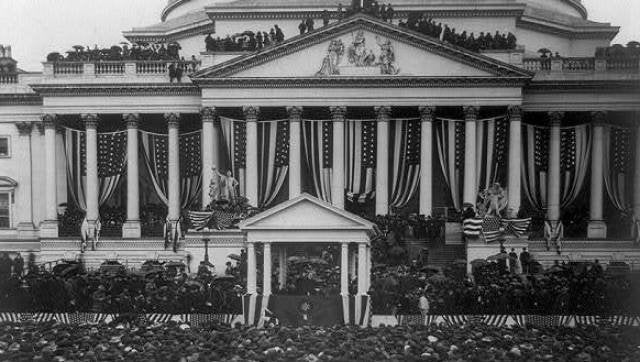 WASHINGTON -- Now that we know that President Obama will be returning to the White House to start a second term on Jan. 21, 2013, Inauguration Day planning is now in full force.
Hotels are being booked -- or already have been booked, as is the case for the Ritz Carlton in the West End, for instance, among other top hotels in the area.
Since the Jan. 20 Inauguration Day falls on a Sunday in 2013, the observed celebration will happen on Monday, Jan. 21. In addition to the swearing-in ceremony, inaugural address, parade and 11 official balls, there will be no shortage of unofficial balls, parties and more.
Tickets for the inaugural swearing-in ceremonies will be distributed in January by senators and representatives that were elected -- or reelected -- this week. Congressional offices have been setting up processes to distribute tickets to their constituents.
Demand for Inaugural tickets far exceeds the number available, therefore my office will be conducting a lottery in late December to distribute the tickets alloted to my office. There is a limit of one request per household address.
As a Senator for Colorado, my office is only able to distribute tickets to state residents. You must be a current Colorado resident to receive Inaugural tickets from my office.
Please do not make your travel plans contingent on receiving tickets. My office will do its best to notify you in a timely manner if you have received tickets in the lottery.
Tickets will most likely be for standing room only areas. Due to crowds, security procedures and the length of the ceremonies, ticket holders should expect to be standing outside in winter weather for several hours.
All children old enough to walk must have their own ticket. Strollers are not allowed in any ticketed areas. Event organizers discourage bringing young children to the Inaugural ceremonies due to weather conditions, the length of time you will spend standing and limited access to restroom and dining facilities.
There are many ways to participate in the Inaugural festivities that do not a require ticket. While a ticket may place you physically closer to the swearing-in itself, the majority of people will view the Inaugural ceremonies from the National Mall where tickets are not required.
Following the presidential inauguration ceremony at the Capitol will be the traditional parade on Pennsylvania Avenue which will end at the White House, where an official reviewing stand is also under construction.
Organized by the Joint Task Force-Military District of Washington, participants are selected by the Presidential Inaugural Committee. Marching bands, marching units, mounted units and other performers are collected by the Armed Forces Inaugural Committee and are currently accepting applications to perform. Tickets are not needed for the parade.
Click through the slideshow for photos of past presidential inaugurations.
PHOTO GALLERY
Presidential Inauguration History
Calling all HuffPost superfans!
Sign up for membership to become a founding member and help shape HuffPost's next chapter
BEFORE YOU GO