In the days prior to Sunday's MTV Movie Awards hosted by Rebel Wilson, nominees, presenters and celebs had a chance to visit some gifting suites in the show's honor.
Below are the suites celebs had the opportunity to attend.
SECRET ROOM EVENTS AND FLIPS AUDIO PRESENT A CARIBBEAN STYLE RETREAT IN HONOR OF THE 2013 MTV MOVIE AWARDS at the SLS Hotel in Beverly Hills:
Items included Flips Audio headphones that flip 180 degrees to become powerful speakers and watches from AquaSwiss. There was also the hair appliance organizer Hair Doozy a lightweight portable cabinet designed to hold hot hair appliances.
Sue Sensi handed out luxury protection bracelets and necklaces made from various materials including semi-precious beads and sterling silver. All contain an eye charm that, according to Greek legend, if it falls off, means it has protected you from negative energy.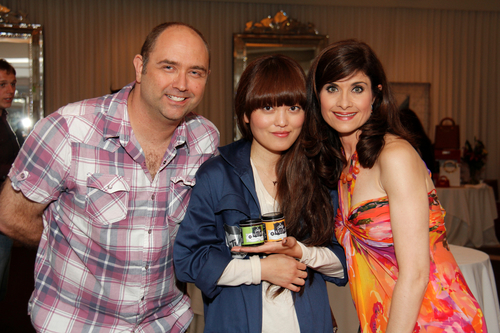 Pitch Perfect's Hana Mae Lee (center) with sponsor Jelly Queen jelly and jams at The Secret Room Events
Celeb attendees left with goodie bags chock full of products, some of which were also featured at the suite. Among them were jewelry made from guitar strings by Robin & Leigh; eco friendly Sprout watches made from biodegradable corn resin, bamboo, cotton and more; Blue Glue bikinis, soy candles from Southern Firefly Candle Company.
Other items included fashionable tween clothing by Max & Bean, stretchy bracelets made out of orthodontic material used for braces by Brace-Lets, and a collection of vegan products ranging from bars to powdered shakes and smoothies by Vega.
Benefiting charity: American Humane Association.
GBK GIFT LOUNGE IN HONOR OF THE 2013 MTV MOVIE AWARDS at the W Hollywood Hotel:
Guests received a 5-night Couples Escape stay in a penthouse suite at Sparkling Hill Resort in British Columbia. The resort, owned by former head of the Swarovski crystal company Gernot Langes-Swarovski, is notable for the 3.5 million crystals that are infused into the resort's design.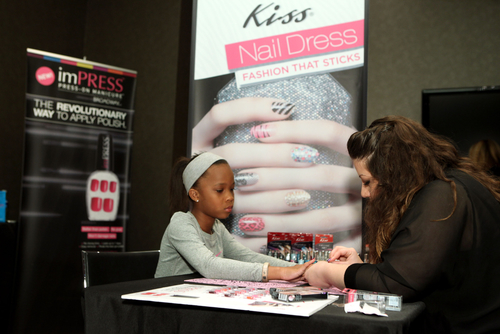 Quvenzhane Wallis gets her nails done at GBK
Apparel and accessories included the tubular Loop Scarf (aka the infinity scarf) from Headware as well as their limited edition buff. Bigtruck Brand was sewing custom-designed trucker hats on site.
SOL REPUBLIC's brought their mix and match headphone parts and put together custom made headphones on the spot. Athletic training tool company SKLZ handed out various sports products like mini-bands, agility ladders, sandbags, workout mats and more.
Empress Essentials gave out soy candles from their many lines including Aura, Romance, Affirmation and others. Jada Toys took care of the little one with their newest line of Cutie Pop Dolls whose hair, eyes and accessories can be popped out and swapped out!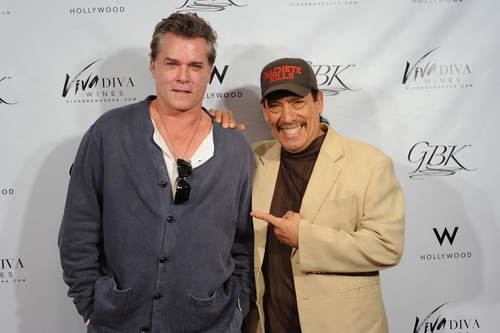 Ray Liotta and Danny Trejo at GBK
Presenting sponsor Viva Diva Wines was gifting celebs with bottles from their various collections including the popular Moscato line infused with such flavors as Strawberry, Mango, Raspberry, Pomegranate and more.
"Parenthood" star Jason Ritter - who lost his father John Ritter to heart disease 10 years ago - co-presented a check for $100,000 to the Guard a Heart Foundation. Additional charity beneficiaries included: The Sugar Ray Leonard Foundation, the Lopez Foundation, My Life My Power, Steps4Pauws, Lambda Legal and YES! Beat Liver Tumors.
DEBBIE DURKIN'S 3RD ANNUAL ROCKN ROLLA MOVIE AWARDS ECO PARTY held at the historic Pickford Mansion in Hancock Park:
Items included Serengeti Eyewear, modern ballerina flats by Swyt and colorful knit tops and scarves by L.A.+Jo. Minky Couture was handing out luxurious blankets for adults, babies and pets.
On the beauty side, there was Argan oil hair and body products from L'arganium; Jose Eber Infrared Blow Dryer that dries from inside the hair cuticle thereby cutting drying time by half.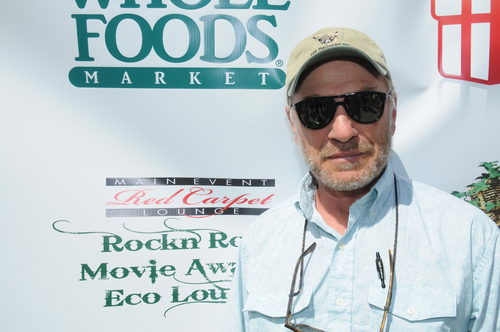 Actor Ted Levin at Debbie Durkin's
Whole Foods was serving up a healthy, organic breakfasts and lunches, as well as take-home snacks ranging from Sahale cashews and almonds snacks, rice and Adzuki bean chips from Boulder Canyon and Sunflower butter cups from Seth Ellis Chocolatier.
Pets were not forgotten. There were a range of treats for them including Sam's Yams, and Pup Chips.
Benefiting charities included: We Rock Green Mics, Whole Planet Foundation and Rescue Bank.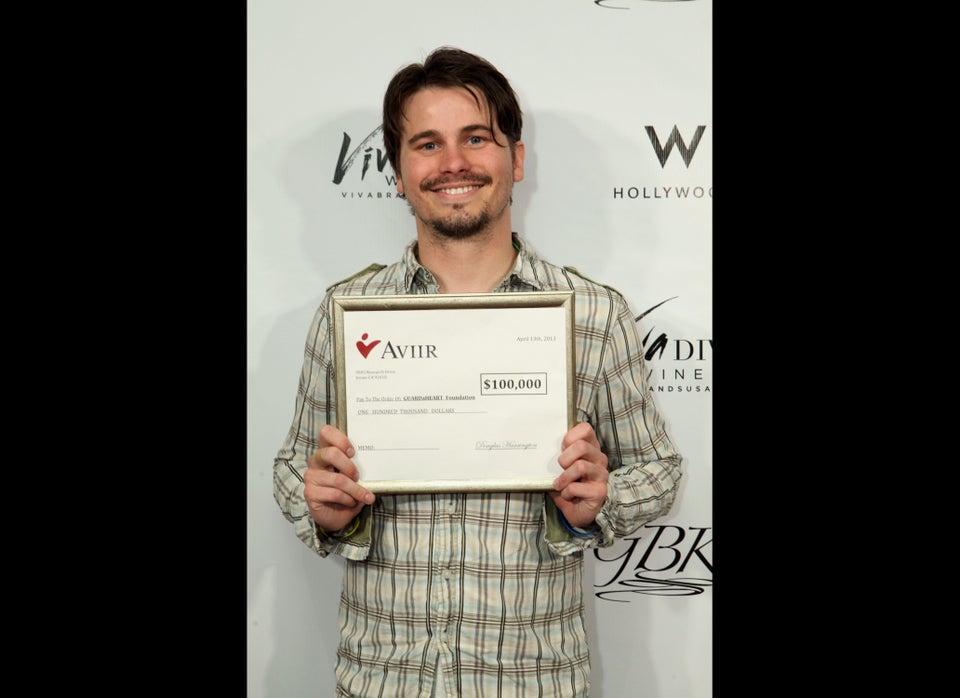 2013 MTV Movie Award Gifting Suites
Saved Get Code
Slideshow type: