Rep. Chris Van Hollen (D-Md.) said Wednesday's report from the Bureau of Economic Analysis was further proof that implementing "big austerity measures now will hurt the recovery." But the ranking member of the House Budget Committee added that the findings may not be enough to persuade lawmakers to replace the looming sequester, or a decade's worth of automatic cuts to defense and domestic spending.
"The question is how far over the ledge do we go before people take action," Van Hollen said in an interview. He said he hoped sequestration wouldn't be triggered. "But that may be required to bring some sense to the process. If you look at this report, there is no doubt that the spending slowdown contributed to the contraction and that was before the sequester. That was just in anticipation to the sequester."
Sen. John Thune (R-S.D.) said he was unsure how Wednesday's report would "be used in the debate about the sequester and what we ought to do going forward." But his outlook for a legislative compromise was pessimistic nonetheless.
"There doesn't seem to be much of an appetite by the president or Senate Democrats to do that," said Thune. "So I'm not sure how that ends up. What the Democrats want to do is they want to raise taxes to replace the sequester. That would make matters in the economy much worse in my view."
With both sides convinced that the other's solution to sequestration would result in further economic woes, a resolution appeared far off, even after Wednesday's unexpected news. In issuing its report, the Bureau of Economic Analysis blamed a combination of factors for the 0.1 percent contraction of the economy, most notably a 15 percent reduction in federal spending and a 22 percent decline in national defense spending.
While the report suggested that economic growth had paused, the underlying indicators weren't all depressing. With personal consumption up, an increase in the purchasing of durable goods and general improvement in the housing market, the shrinkage may be more a fluke than a trend.
Still, the news underscored the fragility of an already tepid recovery.
"Both before and after the report, the right approach was and is the barbell (upfront stimulus, delayed austerity, as a package)," emailed Peter Orszag, the former head of President Barack Obama's Office of Management and Budget. "Implementing sequestration is completely inconsistent with that framework ... The report ups the odds slightly of avoiding sequestration, but the base case still (unfortunately) is that it takes effect."
Orszag's skepticism seemed justified as Republicans called for further austerity. White House Press Secretary Jay Carney on Wednesday argued that sequestration should be replaced with a "balanced" mix of spending cuts and revenue raisers, pointing to the alternative plan the administration offered in September 2011.
"We are interested in avoiding sequester," he said. "We disagree with those in Congress who increasingly seem to suggest that it would be a good thing or a welcome thing to have in your 'back pocket' to make happen, or to use as a means of 'member management.'"
House Republicans, in response, noted that their chamber had already voted on legislation to replace sequestration and called on Senate Democrats to act. A spokesman for House Speaker John Boehner (R-Ohio) pushed back on the idea that he was content to let sequestration play out rather than work to reach a compromise.
"As demonstrated by the action we took to replace the sequester, we recognize there are better ways to find deficit reduction," said the spokesman, Brendan Buck. "Doing so, however, will require Washington Democrats to finally get serious about cutting spending."
Neither the White House nor congressional leadership said they supported delaying sequestration until the economy was on more stable footing. Van Hollen did say there was a "chance" that the sequester cuts scheduled to go into effect during the current fiscal year would be replaced. But, he added, the prospect of replacing all 10 years' worth of cuts "is slim."
The sequestration cuts were supposed to take effect at the start of the year, but Congress put them off by two months with its last-minute "fiscal cliff" deal. That deal slightly reduced the first-year impact of the cuts from $109 billion to $85 billion.
As it stands now, the modified sequestration will cut discretionary defense spending by 7.3 percent and discretionary non-defense spending by 5.1 percent this year, along with a 2 percent cut to Medicare. The non-defense cuts will land on housing assistance and community development programs, education grants to states and many federal agencies. Some initiatives are exempt, including Social Security, Medicaid, food stamps and children's health insurance.
Republicans, initially, were far more alarmed with the prospects of sequestration than Democrats, arguing that it would dramatically gut the country's military. GOP leadership moved over the summer to swap the more than $500 billion in defense cuts with savings from the federal workforce and reduced spending on the Supplemental Nutrition Assistance Program, better known as food stamps, among other things.
"House Republicans twice last year passed legislation to replace the sequester with changes to entitlement programs -- the major driver of our deficit; rather than opposing our efforts, President Obama should join us," Rory Cooper, a spokesman for House Minority Leader Eric Cantor (R-Va.), said in an email.
Recently, House Republicans' mindset has changed. Upset over deals that raised both tax rates and the debt ceiling, they began looking at sequestration as bankable spending cuts. The approach is driven, in part, out of the belief that the White House will eventually cut a deal favorable to the GOP (administration aides have been privately warning about the economic ripple effects of the sequester being triggered). But it has also caused concern among the party's defense hawks.
"I'm concerned about sequestration kicking in," Sen. John McCain (R-Ariz.) said on Wednesday. "My greatest concern of all is the president of the United States being missing in action. The president of the United States during the campaign said the sequester won't happen. Well, what's he doing about it? His own secretary of defense has said that it would be devastating to national security, and I agree with that."
Before You Go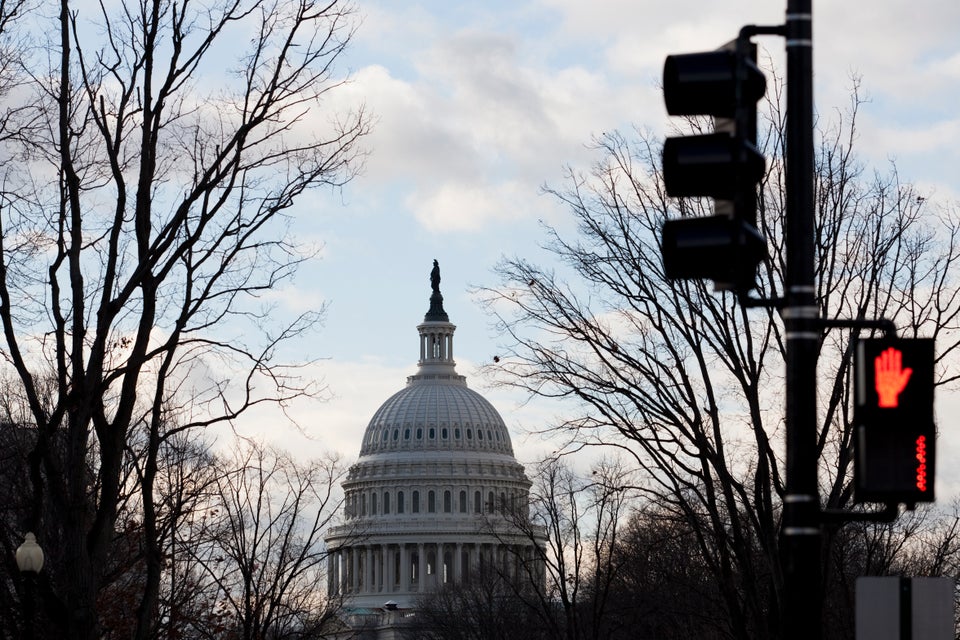 113th Congress Facts
Popular in the Community