To commemorate the passing of each year, we create annual "best of" list (top films, iconic moments, world-shaping events) to catalogue the legacy of another 365 days gone by. We examine the year in pop culture, politics and sports -- but what about the events that kept an entire country up at night?
Jawbone -- the creator of the "Up" writstband, which tracks users' movement and sleep patterns -- has accessed 365 nights' worth of anonymized data tracking the sleep habits of its hundreds of thousands of users. Jawbone's data on 47 million nights provides an unprecedented glimpse into American sleep patterns, and the cultural and political events that affect them.
"We're looking at these global patterns of how people move, how they sleep and how they eat," Monica Rogati, data scientist and VP of Data at Jawbone, told The Huffington Post. "Our big initiative now is around sleep and understanding sleep patterns ... With Jawbone, you're looking at hundreds of thousands of people, which you're not seeing in a lot of smaller studies."
What Americans lost sleep over this year actually says a lot about who we are individually and as a culture. More than any other event, the Super Bowl caused aberrations in shut-eye throughout country, with people staying up later, losing an average of eight minutes of sleep, while residents of Baltimore, the victorious Ravens' home city, lost an average of 46 minutes of sleep.
"There are very few things that can move a whole country, when it comes to sleep," said Rogati. "Our data shows what literally kept people up at night."
Other events that shook the nation, including the presidential inauguration and the Boston bombings, also kept Americans tossing and turning. Scroll down to view the full data set on what did -- and didn't -- affect Americans' sleep this year.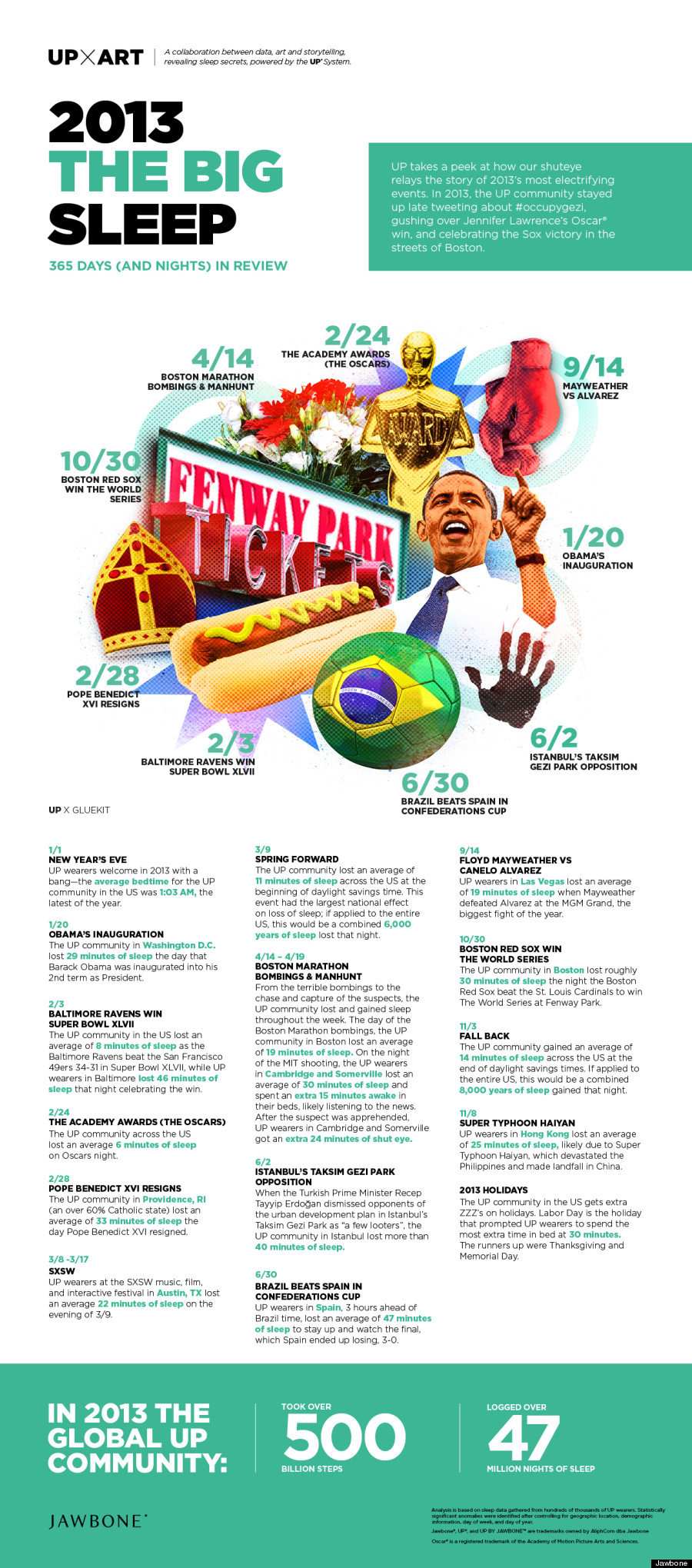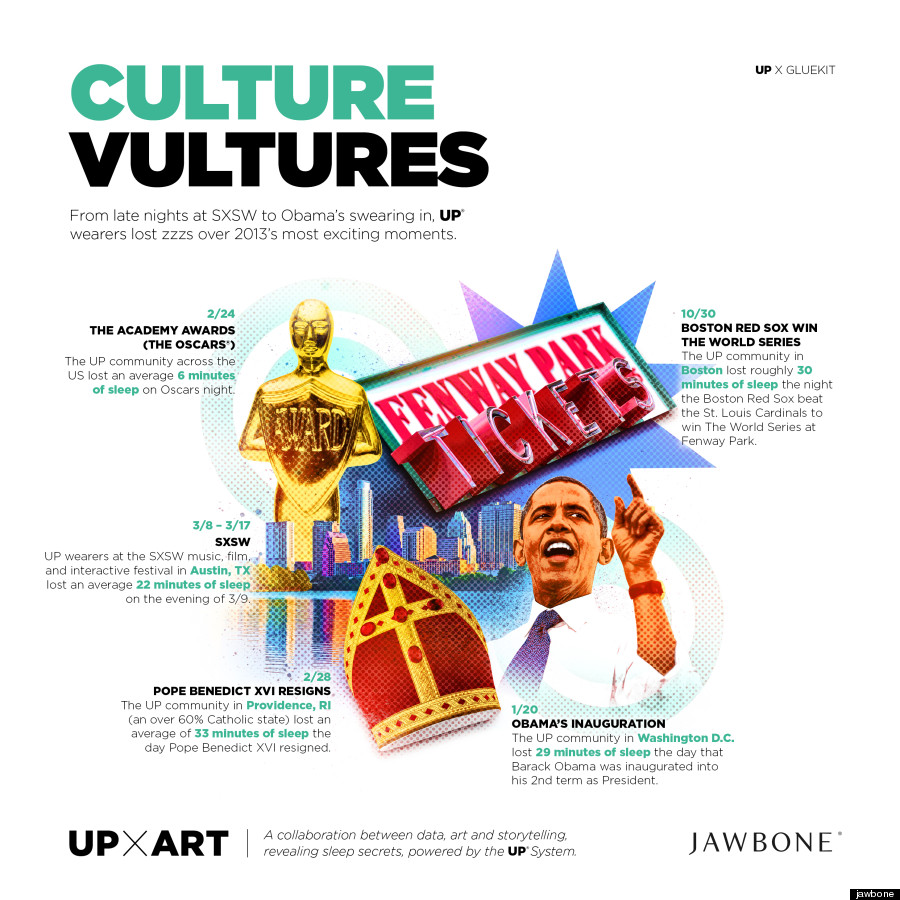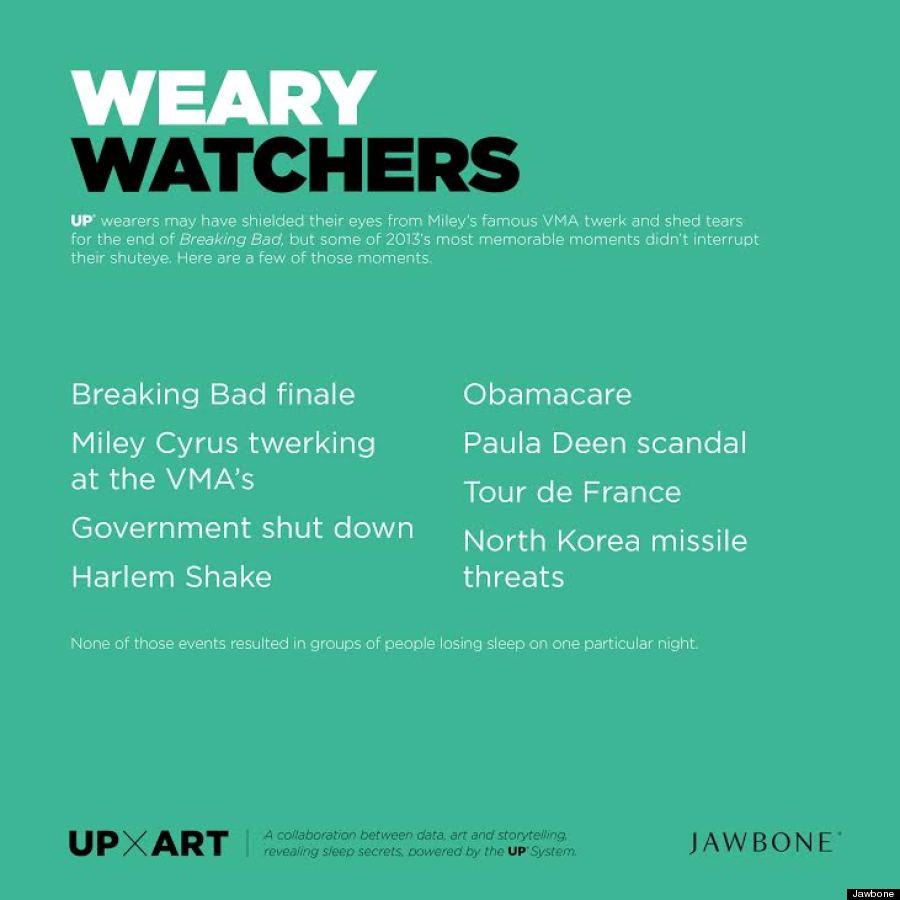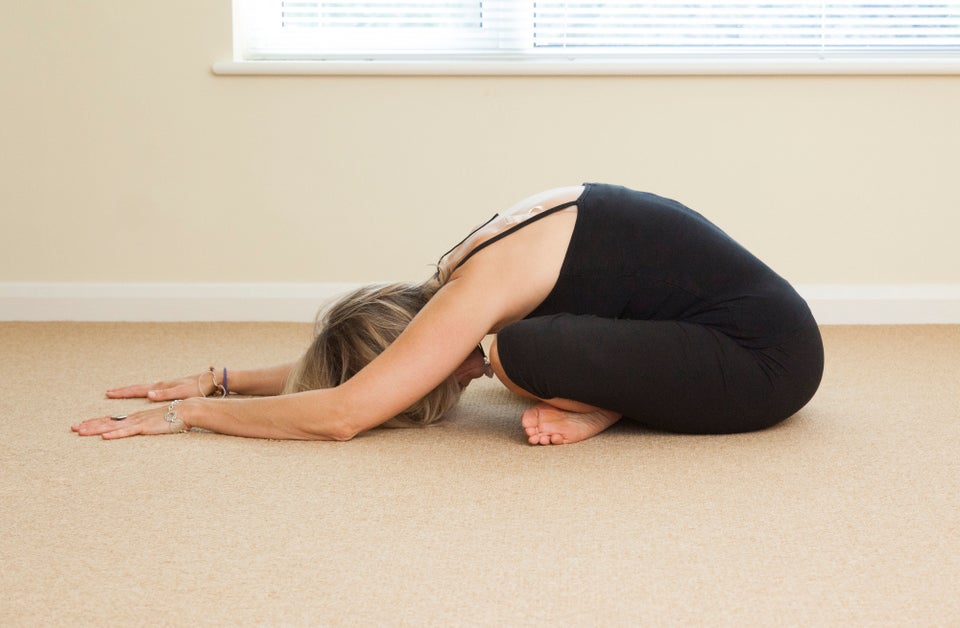 10 Of The Best Yoga Poses For Sleep
Popular in the Community