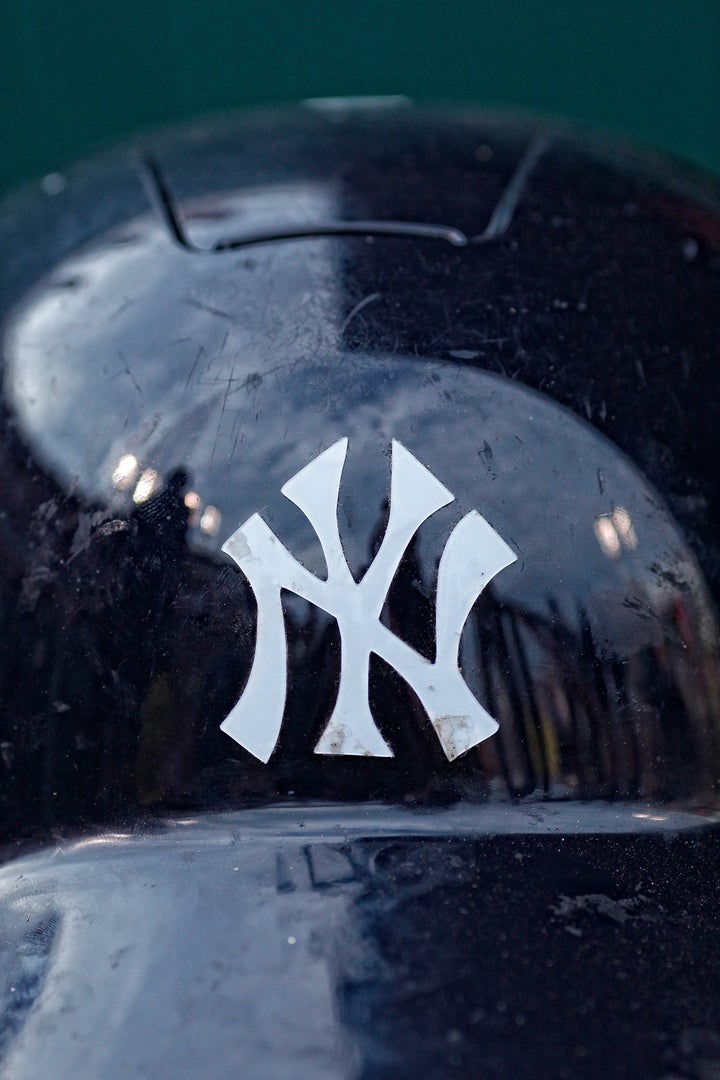 The 2013 New York Yankees: Injuries on top of injuries. Newly penurious owners. A lineup of assorted castoffs and veterans past their prime. Not a pretty picture -- in fact, it looks to be the weakest team the franchise has put on the field in at least two decades.
This season, the big question for the Bronx Bombers is not so much whether they can make it to the post-season in October as whether they can make it through April with nine healthy players to put on the field. Given that the immediate future doesn't look so bright, this is a great time to look back at the team's championship-laden past. A little bit of pinstriped nostalgia may not make this season's games any easier to watch. But hey, it gives fans something to do if watching the current team becomes unbearable.
Yankee-ologists have a lot of championship seasons to peruse -- 27, to be exact. The 1947 team may not be one of the better-remembered World Series winners, which is part of why I love Bridging Two Dynasties: The 1947 New York Yankees (edited by Lyle Spatz; University of Nebraska Press). This tome is one of the latest in a series of well-written and compulsively researched books on baseball's legendary and/or noteworthy and/or forgotten teams by the Society for American Baseball Research (SABR), an organization of both amateur fans and insiders dubbed "The Phi Beta Kappa of baseball" by legendary announcer Ernie Harwell.
What makes the 1947 championship stand out? Well, as the title indicates, this was no longer the team that won seven AL pennants and six World Series in eight seasons from 1936-43, and it wasn't yet the juggernaut that won five consecutive Series from 1949-53. It was very much an interim squad, with holdovers from the previous dynasty blending with promising youngsters who would anchor the next one. A lot of names from this team won't jog the memory of any but the most devoted Yankees fans. Even the manager, Bucky Harris, would only last two seasons and is all but forgotten compared to his predecessor, Joe McCarthy, and his successor, Casey Stengel.
Bridging Two Dynasties isn't a chronological history of the '47 season, although you do get capsule summaries of every game the Yankees played that year, not to mention a recap of their spring training games. But in between those sections you'll get detailed info on everything from the members of the front office to attendance patterns in the 1940s. I found out here that fans generally stopped going to non-World Series ballgames after Labor Day back then, which helps explain why a late September game after the Yanks had clinched the pennant drew barely 5,000 fans.
The biographies, which take up a large chunk of the book, encompass the cradle-to-grave life stories of every player, coach and executive on the team that season, from Joe DiMaggio (who won the MVP that year over Triple Crown winner Ted Williams) and Yogi Berra (playing his first full season in the majors) to the likes of Rugger Ardizoia, a pitcher who appeared in two games, compiling a zaftig ERA of 9.00 -- and who today is the oldest living Yankee at age 93.
This was a fascinating team, one that had finished third in 1946 and was expected to do worse in '47. It was a collection of aging veterans, unproven youngsters and castoffs from other clubs. DiMaggio, their center fielder, was coming off the worst season of his career. Their 37-year-old first baseman, George McQuinn, had been released by the last-place Philadelphia A's after battling back problems and hitting only .225 in 1946. Their ace pitcher, Spud Chandler, was 38. Allie Reynolds and Vic Raschi, two other additions to the pitching staff, were both pushing 30 and had never achieved success in the majors. But the Yankees didn't just win the pennant, they ran away with it, finishing 12 games ahead of second-place Detroit before winning a tense seven-game World Series against the Brooklyn Dodgers -- the first to be televised and the first to feature a black player, Jackie Robinson.
I'm a pretty passionate baseball fan and a borderline-obsessive Yankees fan, but a lot of information in Bridging Two Dynasties was new to me. I never knew that 1947 saw the longest winning streak in Yankees history, 19 games. I don't think I'd ever heard of first baseman George McQuinn, who hit .304 in '47 and made it to two All-Star Games in pinstripes. Or Aaron Robinson, the "missing link" who was the primary catcher for about a season between the retirement of Hall-of-Famer Bill Dickey and the emergence of Yogi Berra. Robinson, a pretty decent catcher in his own right, mentored the young Berra the same way Joe Girardi mentored Jorge Posada half a century later. Other more familiar stories, like Bill Bevens' near-no hitter in the World Series (he walked ten and wound up losing the game when Cookie Lavagetto hit a game-winning pinch-hit double with two outs in the ninth), are told engagingly and with enough detail to maintain interest.
Reading the story of the 1947 Yankees gave me hope for the 2013 team. If expectations for that season were as low as they are for this season, well, hey, who's to say that history can't repeat itself? Of course, I'm not believing it. Not yet, anyway. But no matter what the Yanks do this year, I recommend Bridging Two Dynasties for any serious Yankees fan -- or for that matter any baseball fan who cares about the history of the game.
Calling all HuffPost superfans!
Sign up for membership to become a founding member and help shape HuffPost's next chapter